Game of Thrones may be over, but Emilia Clarke will forever be our Khaleesi.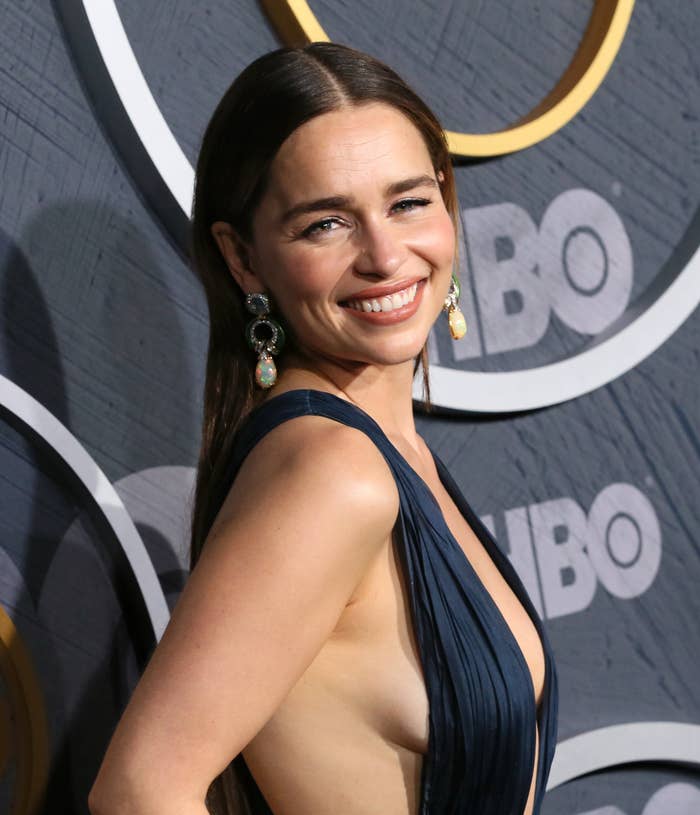 This week, the actor reunited with her Game of Thrones co-stars, Kit Harington and Jason Momoa, when she celebrated her 33rd birthday. Emilia also taped an episode of The Graham Norton Show with Jason, which aired on Friday night.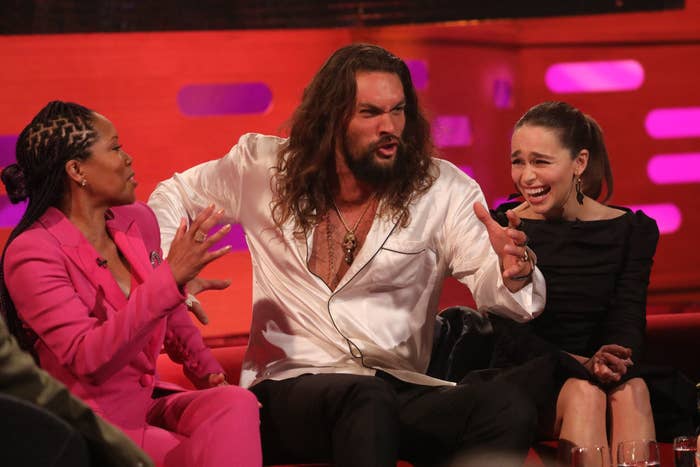 Camila Cabello was booked as the musical act for the episode and completely lost her cool when she finally met her "queen" Emilia:
"My queen!" the "Señorita" singer said when she approached the Emmy-nominated star. "I'm sorry. I would just like to say I am the biggest Game of Thrones fan in the entire world."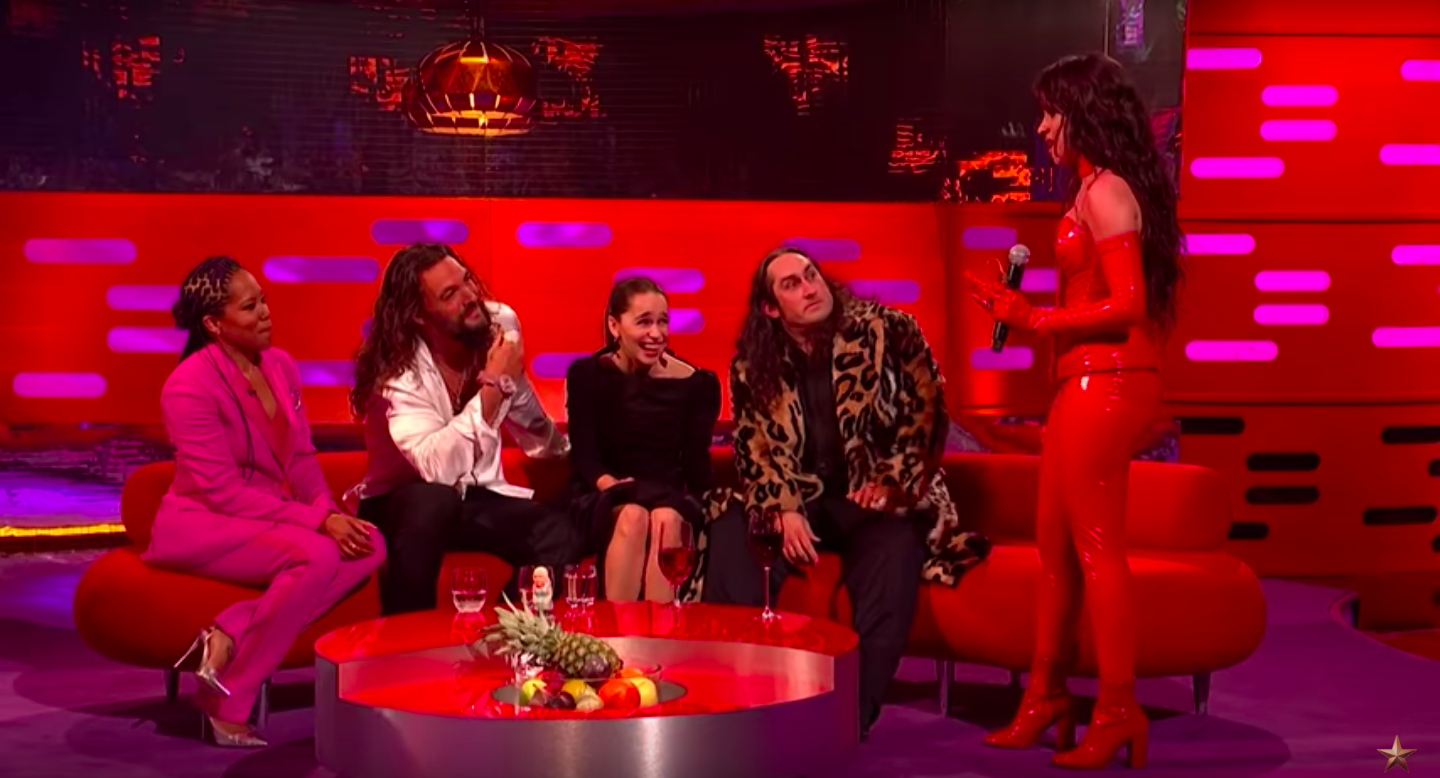 "Literally, there's a reason why I'm the only red wine on this table and it's because I'm just freaking out to meet you guys," Camila continued.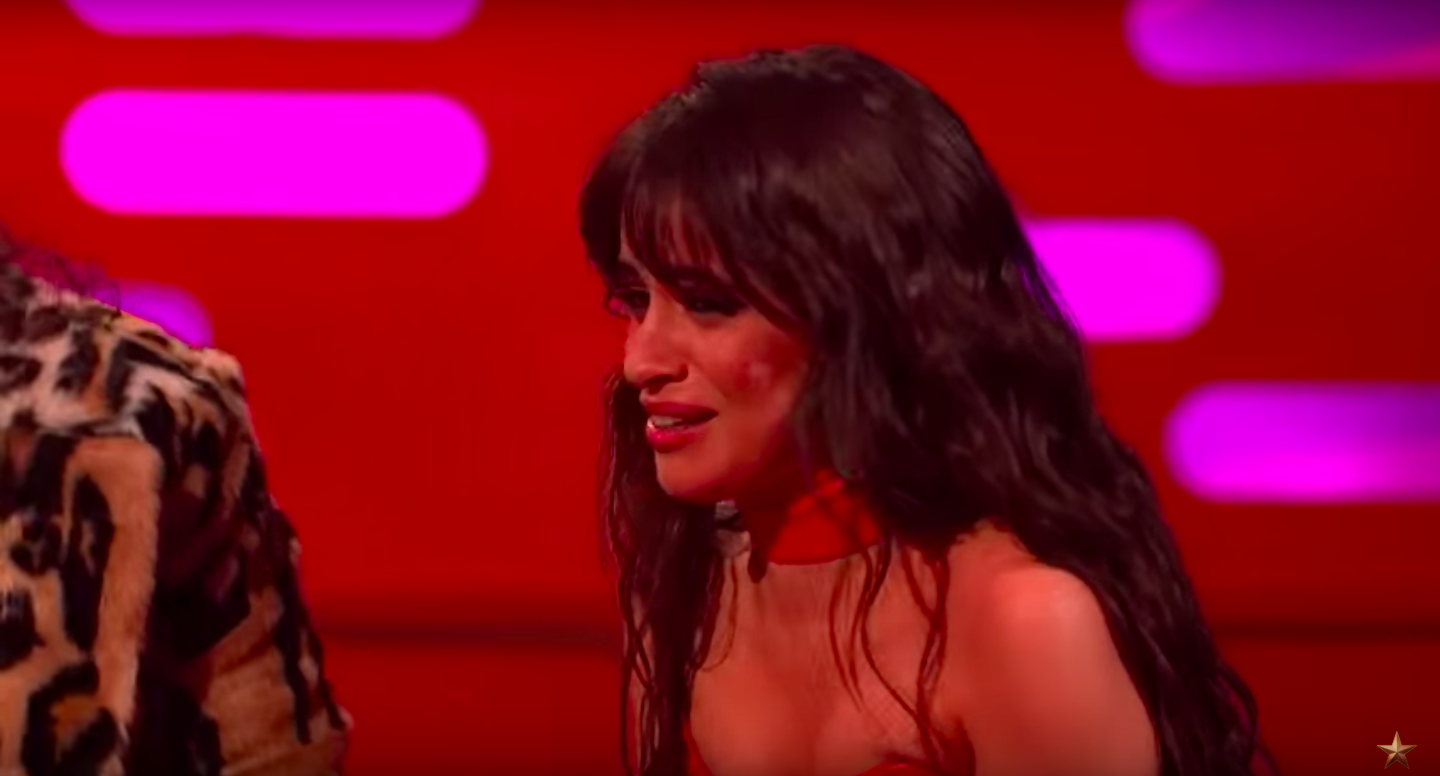 "It's going to take me about the whole time of this interview to recover from this. I've never fangirled so hard in my life," Camila added.
Afterward, Emilia shared a photo of herself backstage with Camila, writing, "Oh GURL, the feelings mutual...thank you for making me feel like a Khaleesi all over again."
Have you ever had an epic fangirl moment like Camila's? Tell us in the comments!