Billie Eilish Just Paid Tribute To Britney Spears During A Performance And I Need A Collab, Like, Yesterday
It's Britney, bitch.
So you probably saw Billie Eilish trending this week for not knowing who Van Halen is.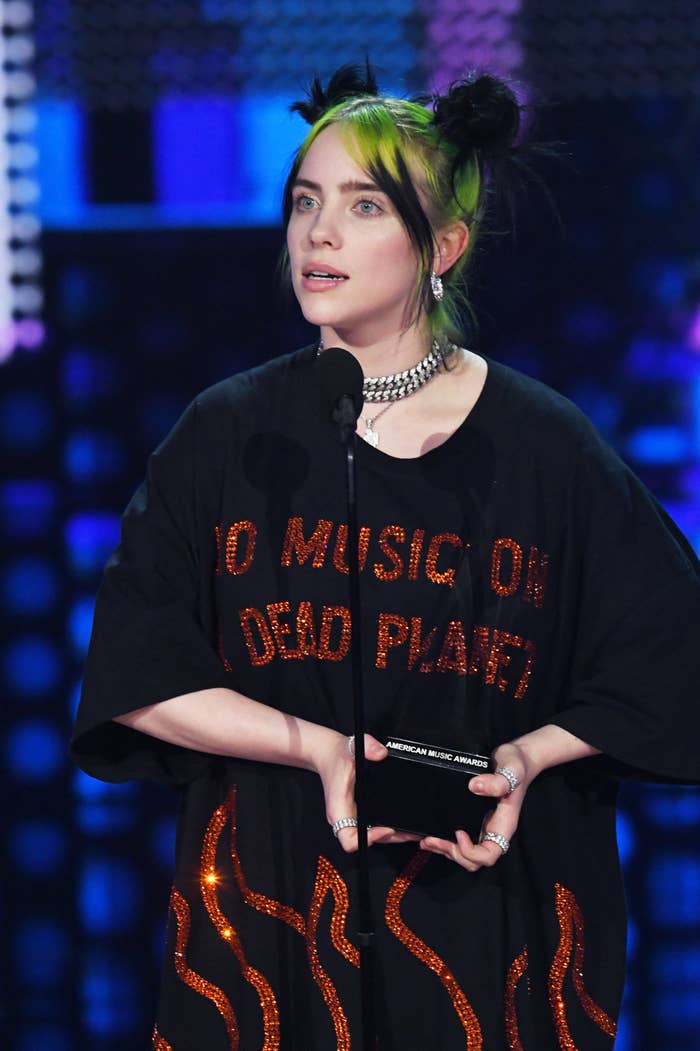 But this post isn't about that. This post is about Billie Eilish paying tribute to the legend, the icon, and the pop diva that is Britney Spears.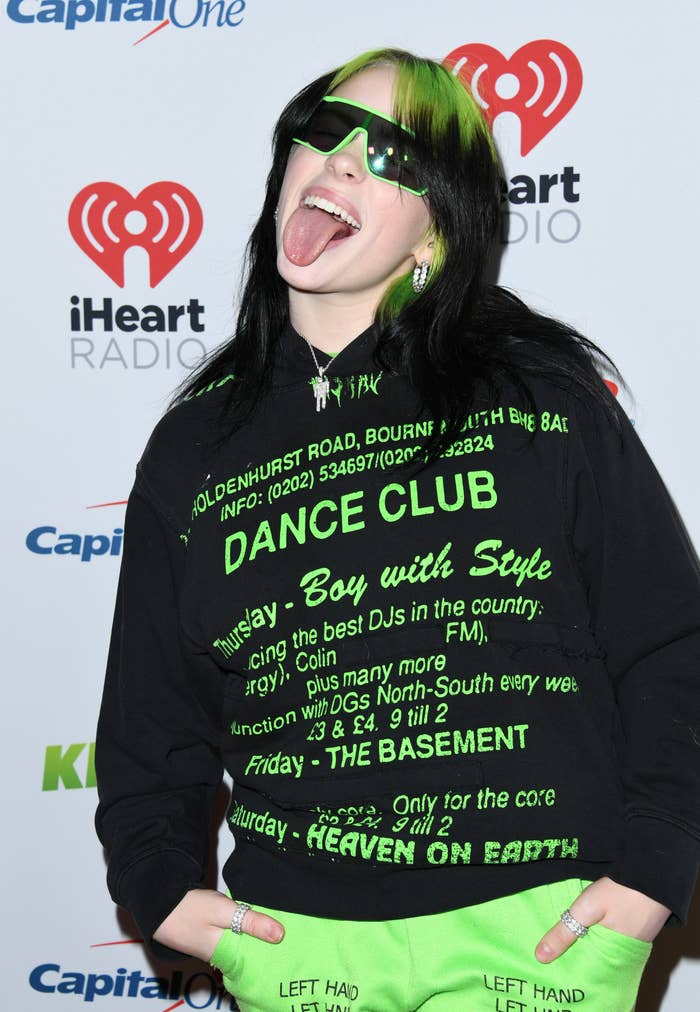 On Friday, the "xanny" singer performed at iHeartRadio's annual Jingle Ball, but it was her outfit that had everyone's attention.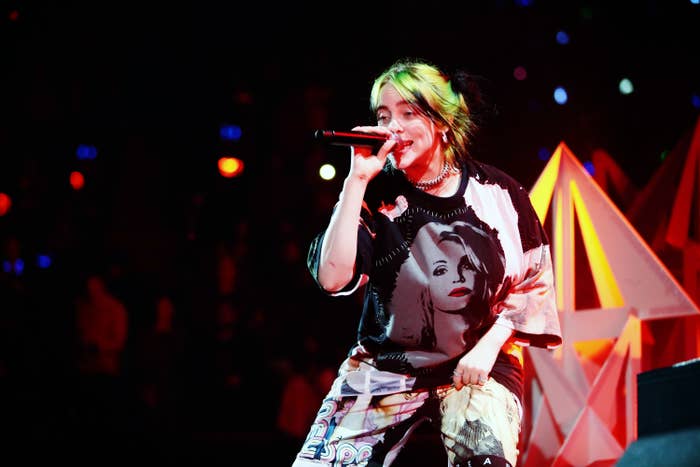 As you can see, Billie wore a t-shirt and shorts with Britney's face all over it.
The back of Billie's t-shirt also had Britney's name on it, for emphasis.
The sleeves of her t-shirt also featured images of the "Circus" singer and spelled out her name, so it's safe to say Billie might just be a stan.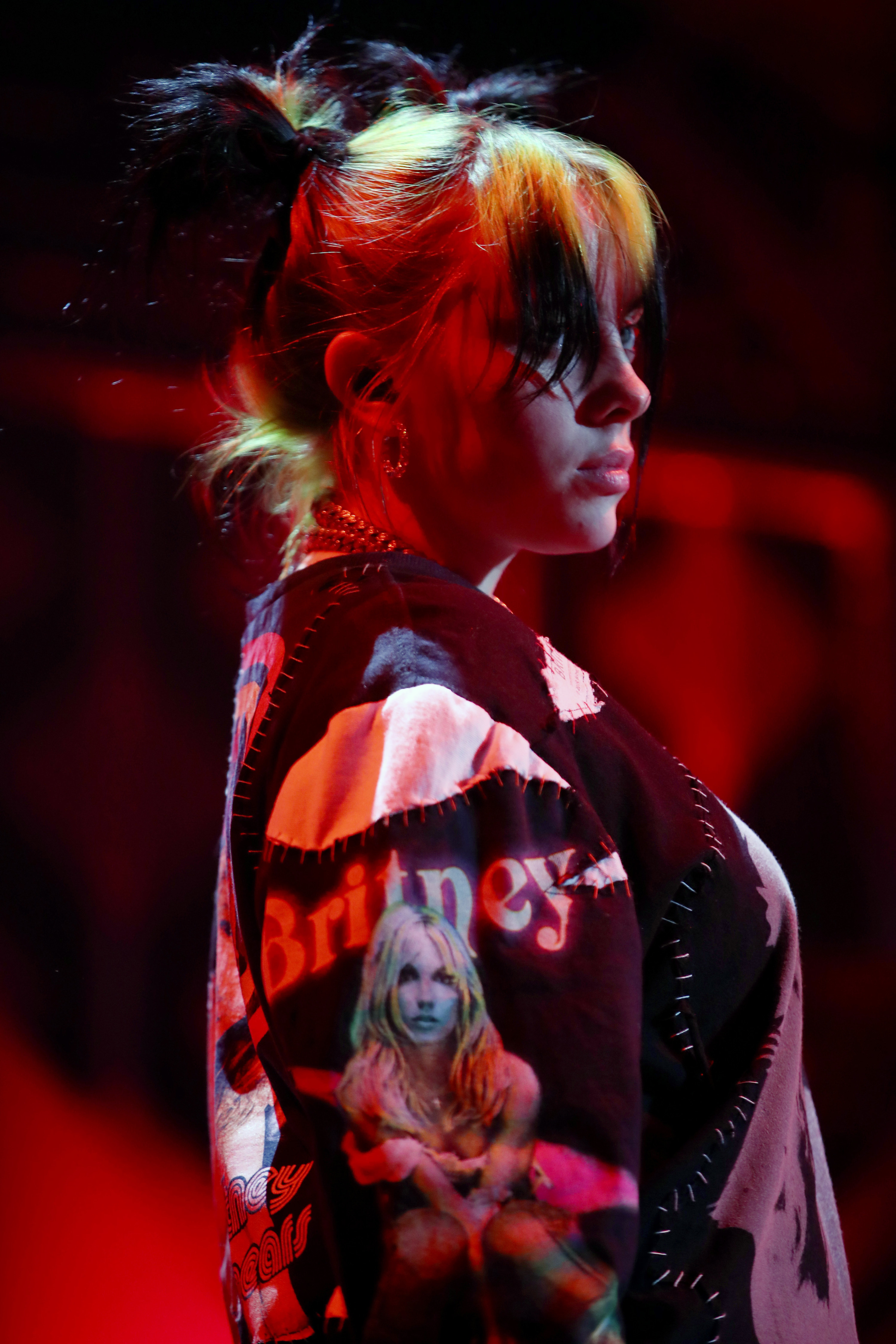 In case you're wondering, the admiration is definitely mutual. Back in June, Britney shared this epic Instagram video of herself dancing to Billie's No. 1 single, "Bad Guy":
So when are we getting a collab ladies? I need it, like yesterday.
P.S., this proves Billie DOES know her musical legends. I'm just saying 🤷🏾‍♂️.
What did you think of Billie's tribute to Britney? Tell me in the comments.