Billie Eilish Adopted A Pit Bull She Was Fostering In Quarantine And The Photos Are Too Adorable
"You are mine!"
On Tuesday, the singer said she "failed at fostering" while in quarantine because she couldn't part ways with one of the two pit bulls who stole her heart:
Instead, Billie adopted the adorable pup, which came from the Angel City Pit Bulls shelter: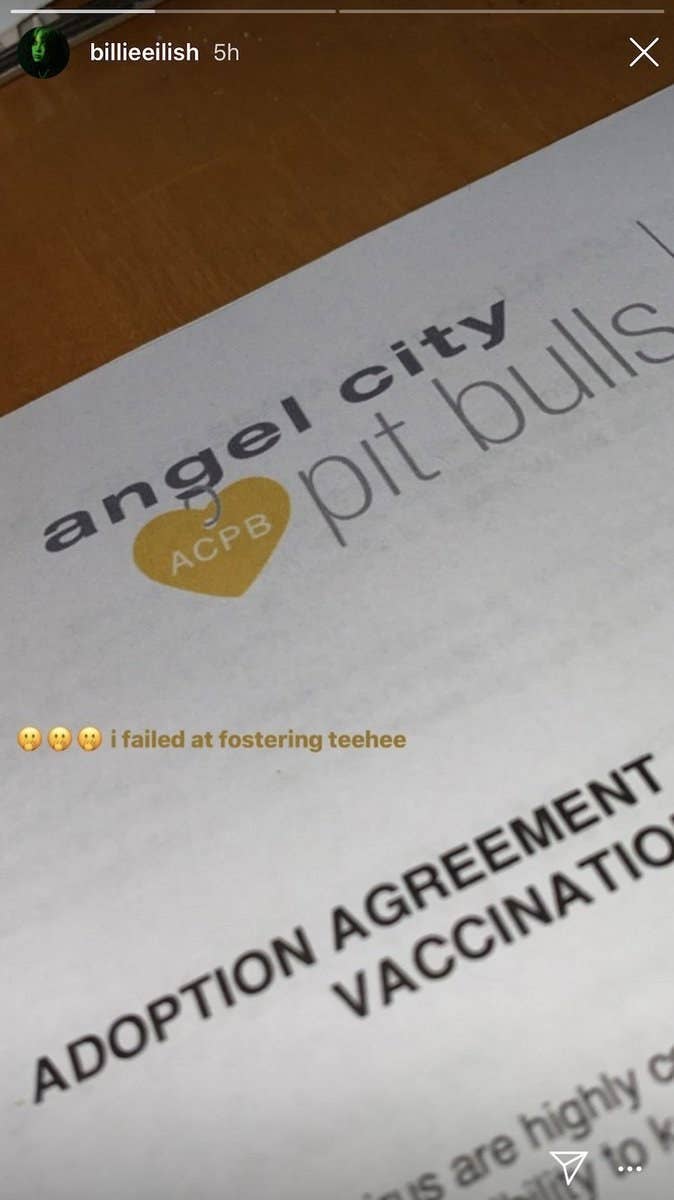 In another snap posted on her Instagram stories, Billie showed the tiny canine snuggled up in her lap: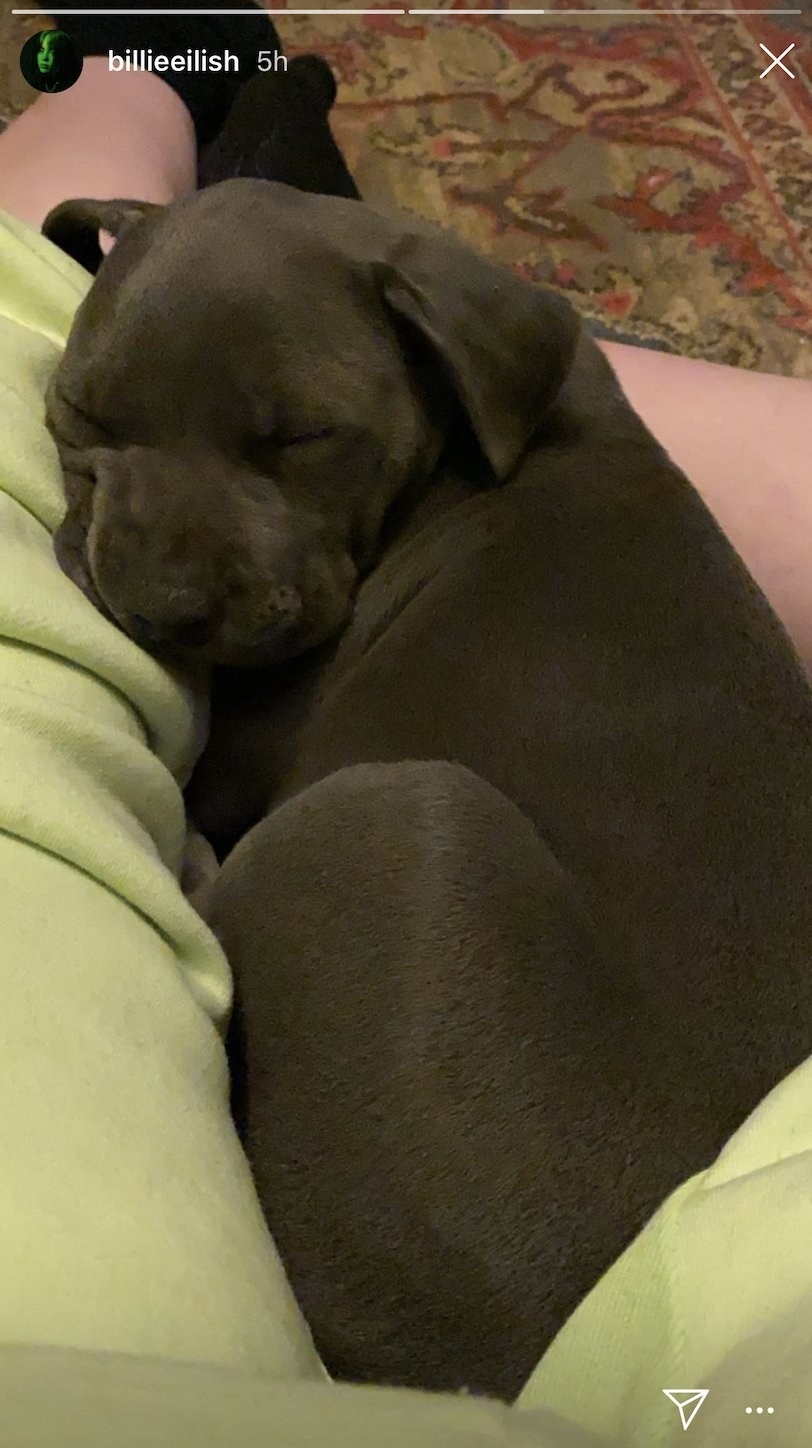 As if that weren't enough to make my heart melt, Billie shared this shot of her new family member looking happy as ever, writing, "You are mine!"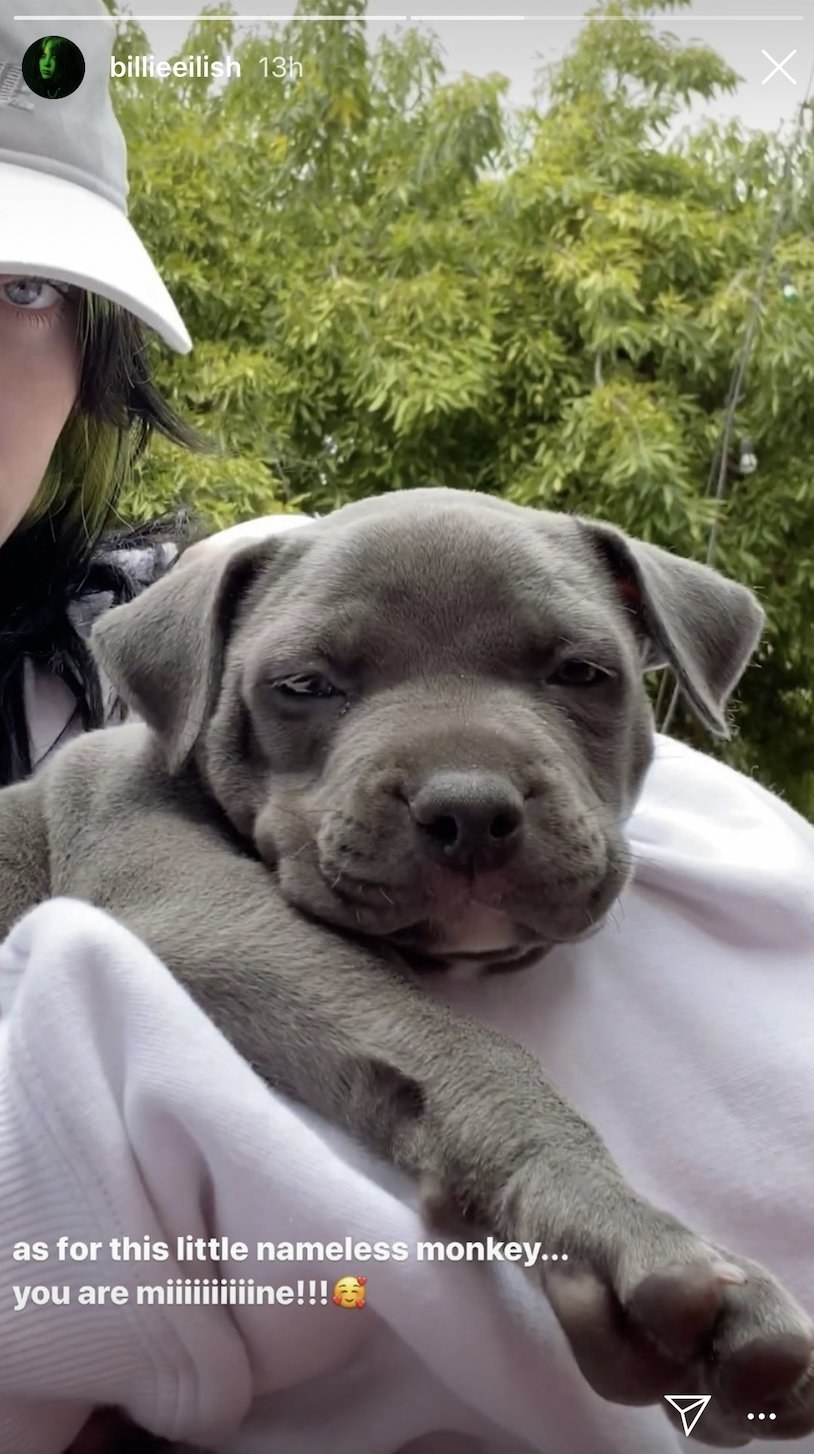 The 18-year-old first introduced fans to the two pit bulls she was fostering last month, writing, "If you're looking for things to do while we're all stuck at home, foster some babies."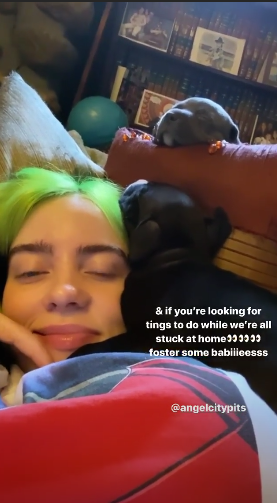 The new pup joins Billie's rescue cat and dog, Misha and Pepper, respectively:
Congrats on growing your pet fam, Billie, and thank you for adopting!
CORRECTION:
An earlier version of this post misstated an emoji.