Here I was minding my business when Beyoncé decided to surprise me :') and show up at the 2020 Golden Globes.
The Queen wore a dress with the most gigantic sleeves ever and I'm bowing down, y'all.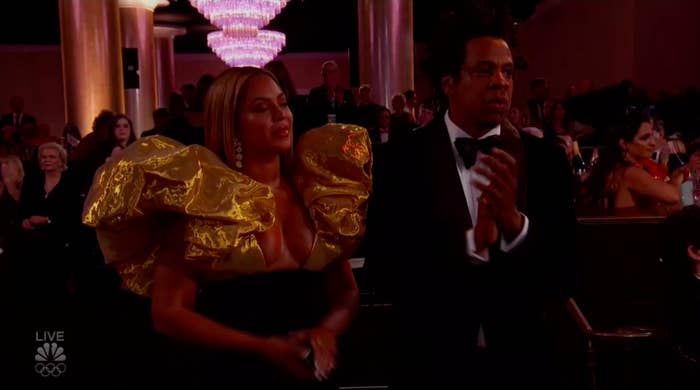 Get into this golden highlight. Yoncé came to serve regal realness, and that's exactly what she did.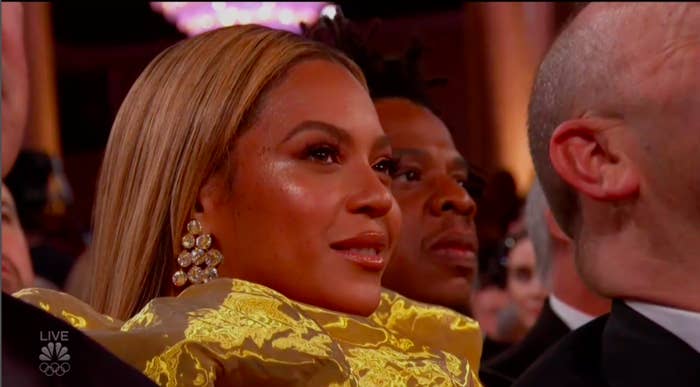 "Whew" is correct.
I literally had the same reaction as this guy on Twitter when I saw her:
What is a wig? What is a scalp? IDK.* Beyoncé stays snatching the hair I don't even have.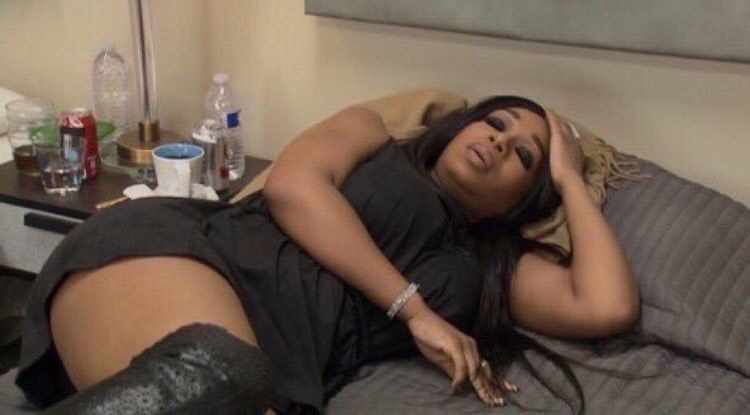 There were rumors that the "Spirit" singer was going to make an appearance tonight to support Ellen DeGeneres, who was honored with the Carol Burnett Award: