I Can't Stop Blushing At Anthony Mackie's Comments About Chris Evans' Butt
"Chris and I laugh and joke about it all the time."
In "I didn't know I needed this, but I'll take it" news, Anthony Mackie just made some pretty hilarious comments about Chris Evans' butt, which we've all come to know as America's ass, thanks to his form-fitting Captain America costume.
While speaking to KFC Radio this week, the Marvel actor said, "Chris and I laugh and joke about it all the time. I have a much better ass than Chris Evans."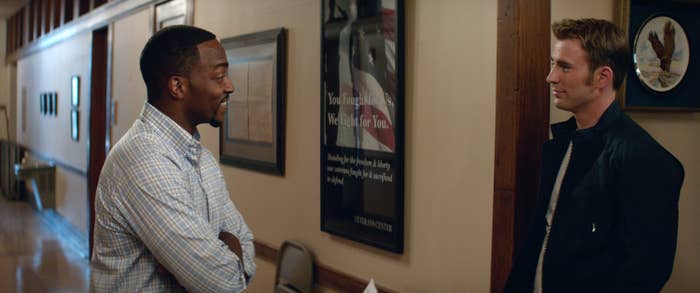 Anthony continued, "So one day we're gonna do the biking shorts test, or the compression shorts test, and we're gonna have everybody choose which is America's ass."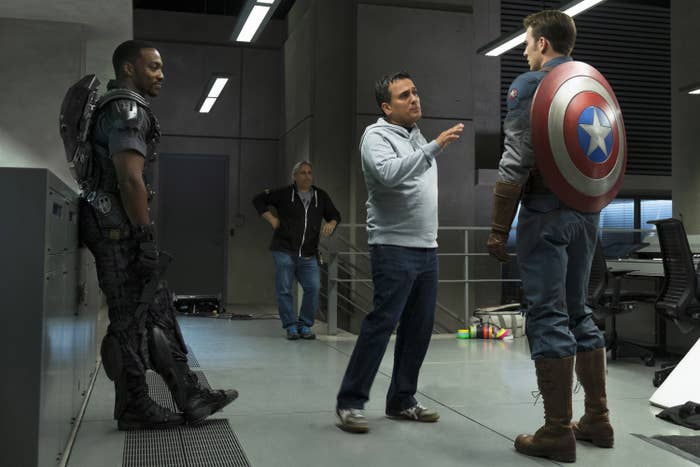 I mean, could you imagine what their Best Butt™ contest would look like? Probably something like this:
Anthony admitted the competition would be stiff, ultimately resulting in a tie. "Some people like their pizza lightly toasted, some people like a little bit of char on their pizza, you know what I'm saying? So it's all about how you like your buns cooked," he joked.
Do you think Anthony is on to something? Does he really have the best buns in the Marvel Cinematic Universe?