Brothers Andrew Cuomo And Chris Cuomo Can't Stop Cracking Jokes About Each Other On Live TV, And It's Glorious
You gotta love 'em.
It's safe to say Andrew and Chris Cuomo, the sons of the late New York governor Mario Cuomo, have become beacons of hope for many during the coronavirus pandemic.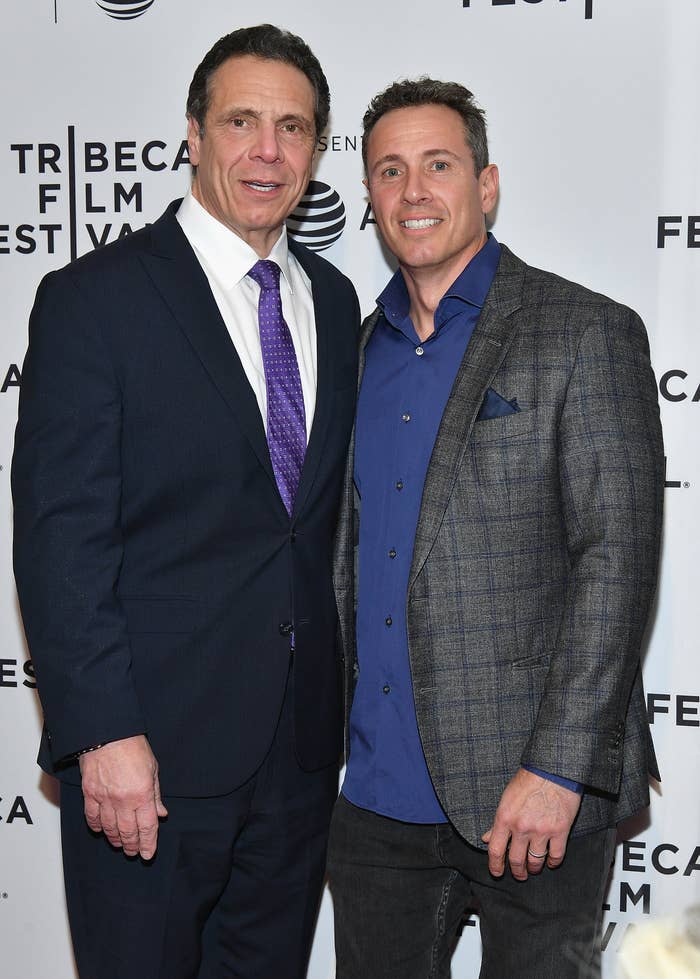 The two brothers — Chris, the nightly anchor on CNN and Andrew, the current governor of New York — have sparked joy with their hilarious banter on air, and provided much-needed relief during these uncertain times.
Nothing puts a smile on my face during quarantine like watching these two riff back and forth, so here are some of their best banter moments (so far), which will surely put a smile on yours:
1.
When Chris said Andrew had "hands like bananas" and couldn't play basketball, and his big bro responded with this: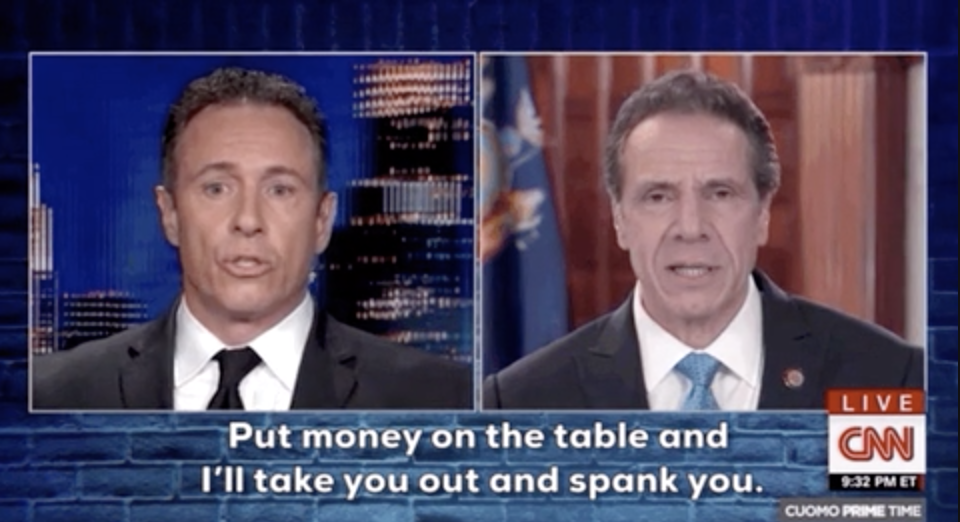 2.
When Andrew joked that the "worst decision" he had made was coming on Chris's show:
3.
And the CNN anchor took this funny jab right back at the governor:
4.
When Chris told Andrew to call their mom and it sparked a debate over who is their mother's favorite, because that's what siblings do:
5.
When Chris was back at it again, teasing Andrew about not knowing how to make their mother's special tomato sauce:
6.
When Andrew refused to give his little bro any exclusives about the possibility of him running for president:
7.
When Andrew said Chris was the "meatball" of the family and Chris asked the producers to "please hang up on him now":
9.
When Andrew couldn't help but make this joke while talking to Chris about his coronavirus diagnosis:
10.
When Andrew said Chris would be OK because he's in good shape, but still had to remind him he's the little bro:
11.
When Chris mocked Andrew's hair and said he looked like he'd seen better days:
12.
When the governor quipped that he was now the TV star in the family due to his frequent press briefings, updating New Yorkers on the pandemic:
Honestly, these two need a reality show, ASAP.
Thanks for all the laughs, boys.