Adele Freaking Out Over Beyoncé's "Crazy In Love" At A Wedding Is The Type Of Energy I Need All My Friends To Have At My Wedding
Adele couldn't keep calm when she heard the classic bop.
Hey, what's up, hello. In case you didn't know, Adele is the vice president* of Beyoncé's Beyhive.
The "Send My Love" singer has professed her love and admiration for Queen Bey many times over the years. In 2016, she told Vanity Fair, "She's my Michael Jackson."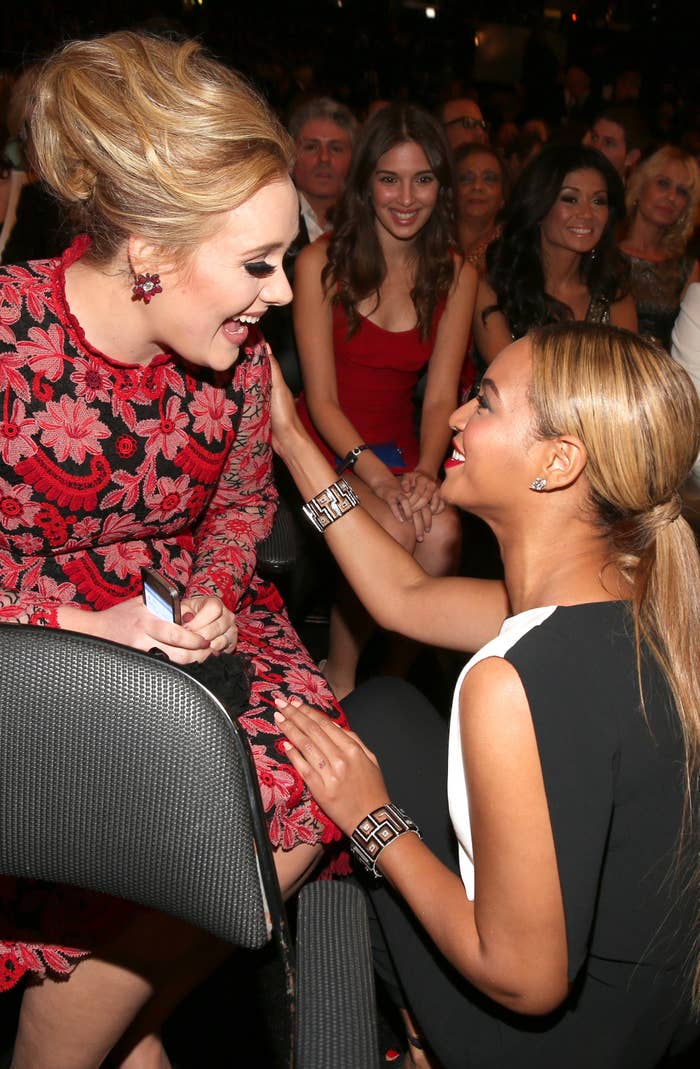 And who could forget when Adele dedicated her Album of the Year win at the 2017 Grammys to Beyoncé, saying, "I can't possibly accept this award. I'm very humbled and very grateful and gracious, but my life is Beyoncé."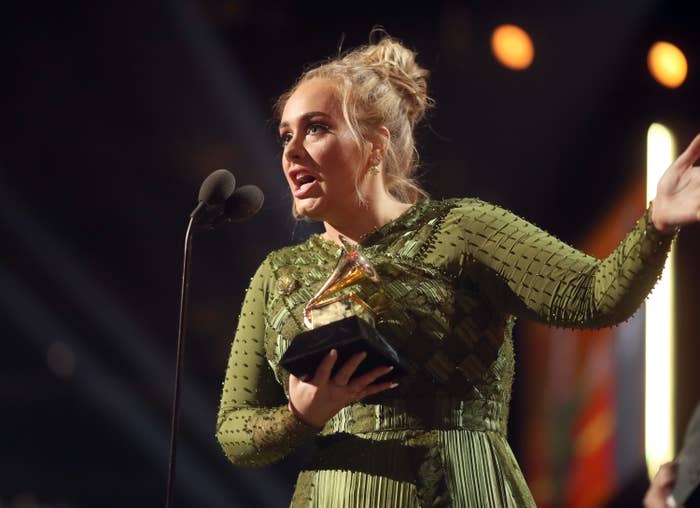 Well, fast-forward to 2020 and Adele is still repping her stan card harder than ever, as evidenced by her reaction to hearing Beyoncé's "Crazy in Love" at a friend's wedding this weekend:
Tbh, if my friends don't have that kind of energy at my wedding when "Crazy in Love" comes on, they're cut off. I don't make the rules.
At this point, the only thing left to discuss is a collab. The world needs it. My edges need it. Do it for my edges, Adele and Beyoncé.
In the meantime, I'll be over here rewatching the one time Adele hilariously tried to pull off the dance moves from the "Crazy in Love" music video at her concert 😂❤️: