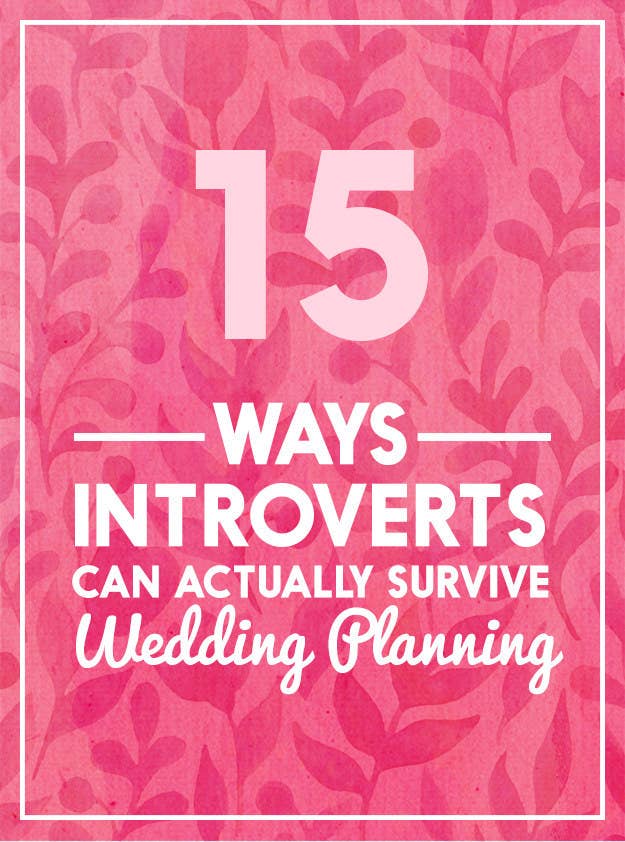 A wedding is a living nightmare for most introverts.
Especially if it's your wedding. Interacting with vendors, handling nosy questions, being in the spotlight, and making small talk can be a recipe for disaster — or, at the very least, an excuse to find that cave you've been looking for and live alone forever.
If you want a wedding, but don't want to feel like you're dying inside, here are some ways to maintain your sanity from your engagement to the last dance.
1.
Accept your fate early on.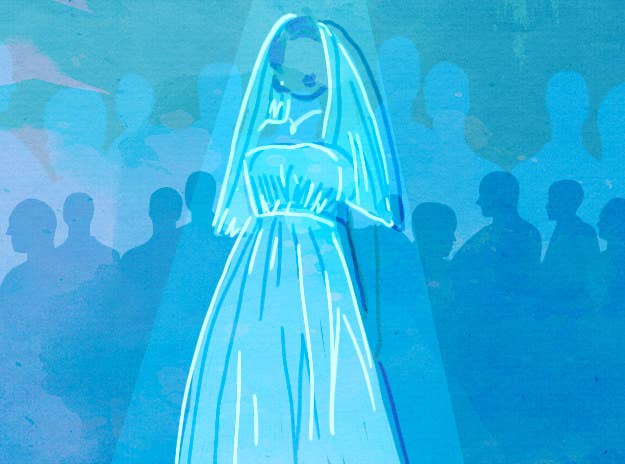 2.
Play to your strengths.
Introverts are natural planners, says Kahnweiler, which will help them stay organized in tasks like choosing a venue and organizing DIY projects. "You're often more in your head. If you can leverage that, use it to prioritize decisions and plans. Get it all down on paper and make a system."
3.
Prepare responses for people who ask you tons of wedding questions.
You know the deal: You're out shopping, you run into your mom's bridge partner, and she starts peppering you with questions about the big day, your colors, and whether or not she's invited. The solution? Think about some prepared responses. "Keep it generic — don't shut them down, just try to be a broken record," Kahnweiler advises. "Say things like, 'The plans are coming along great,' or 'We're excited.' If you say things like that enough times, they'll lose interest."
4.
Break up tasks day by day.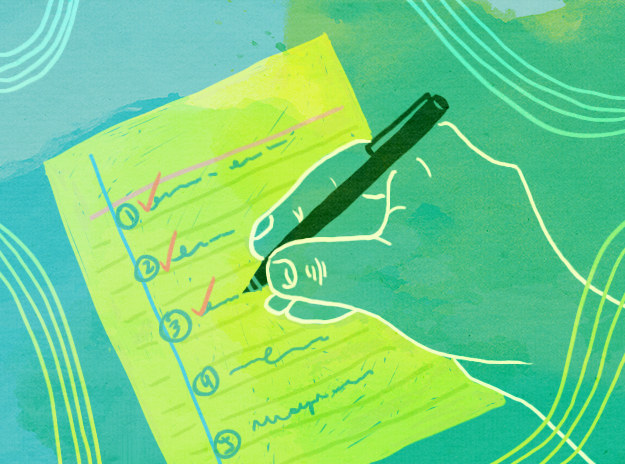 5.
Defend your dream of a small wedding.
Unless you're marrying into (or have) a huge family, you can trim down your guest list to a manageable size. Try to keep the guest list to less than 100, and don't succumb to societal pressure to invite more. When in doubt, do this gut test: If the size feels overwhelming, cut it off there.
If well-meaning outsiders try to mess with your vision, just say that the size is still in progress. "Keep it high-level. Don't be mean!" says Kahnweiler.
Luckily, modern weddings are highly personalized, meaning you can plan one that can only be small. "There are a lot of choices now, you don't have to do a big hotel wedding. Destination weddings are made for people who don't want a lot of guests," Kahnweiler says.
6.
Make an exit plan.
"Look for places you can escape quickly if you need to take a break," Kahnweiler says. This is helpful for stressful wedding dress appointments and the cocktail hour. "Even if you don't smoke, take a smoke break for some fresh air. People won't notice."
7.
Don't feel obliged to plan everything over the phone or in person.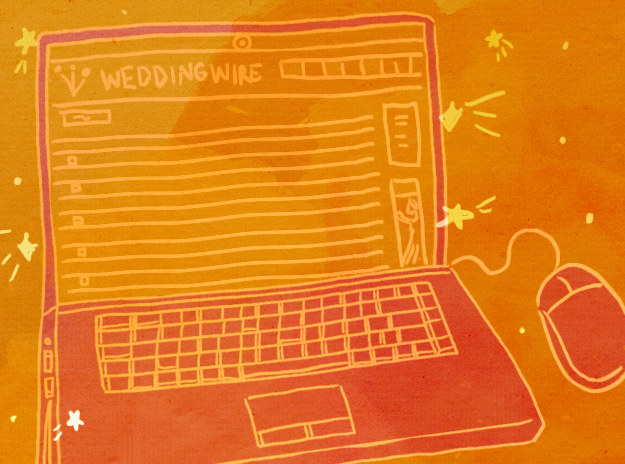 8.
As the wedding nears, soak in as much alone time as possible.
Introverts get sustenance from taking breaks, so think about quiet time as putting money in the bank for when you have to withdraw it. What can you do to get away from it all in the weeks and days closest to the wedding? Kahnweiler says you should put your phone away, exercise, nap, meditate, write in a journal, do yoga, or just sit in peace — the centering effects of these activities are cumulative. "If you're not doing that and scheduling yourself so tight, that's a problem," says Kahnweiler.
9.
Rely on people who want to help.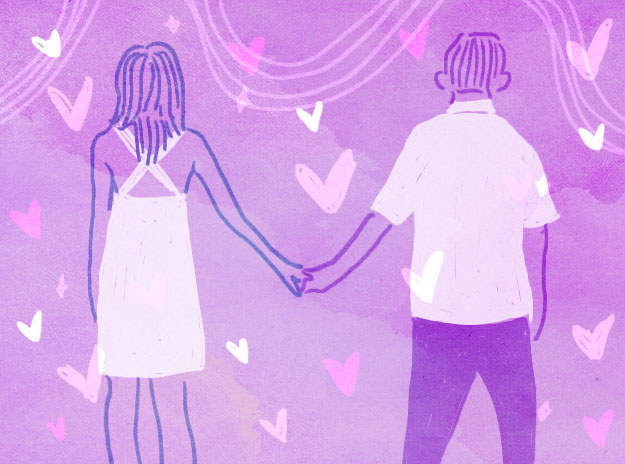 10.
Consider planning a solo activity on your wedding day.
Loved ones should know that it's in their best interest to let you have lunch alone, take a morning yoga class, or go on a long walk before the festivities begin, Kahnweiler says. If it puts you in a good mood, then it's worth taking that time away.
11.
Make like Jennifer Lawrence.
Once you put on your formalwear, channel the most charismatic person you can think of. "Introverts have told me that what helped them was to play a role when it comes time to take charge and be center stage. Most actors are introverts, anyway," says Kahnweiler. "Be yourself, but know that that's the frame to put it in."
12.
Vow to stay zen during the ceremony.
Even the most extroverted of brides and grooms get jitters before they walk down the aisle, but Kahnweiler's advice will serve everyone well. "Rehearse your vows out loud!" she says. "Hearing the words come out of you five or six times will create comfort when you're actually doing it." Visualizing yourself walking down the aisle and saying your vows will also make it feel familiar, and when standing at the front, remember to breathe. "Slowly focus on your breath. When you consciously count to three, then it's impossible to be anxious. Don't rush it," Kahnweiler adds.
13.
Have a no-fail plan for small talk.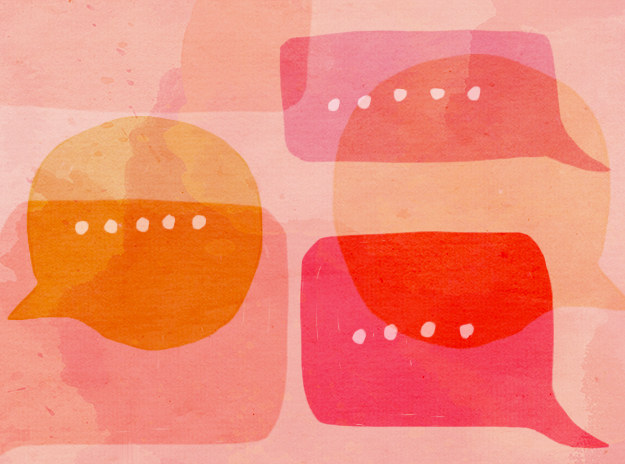 14.
Don't be afraid to ~do you~ throughout the reception.
Don't want to do a showy bouquet toss? Skip it! Iffy about sharing a first dance in front of everyone? Have the DJ put on a fun fast song and invite everyone to join the couple on the dance floor. And for mealtime? Have a sweetheart table; it'll keep conversation strictly between you and your spouse.
15.
Avoid relying too much on the open bar.
"Don't drink too much!" Kahnweiler admonishes. "It can take away from you being clear and knowing what you need."