This Guy Decorated An Entire Subway Car To Propose To His Girlfriend
And to think people get smug about snagging a seat.
by
,
Subway line 2 in Xi'an, China, doesn't normally look like this.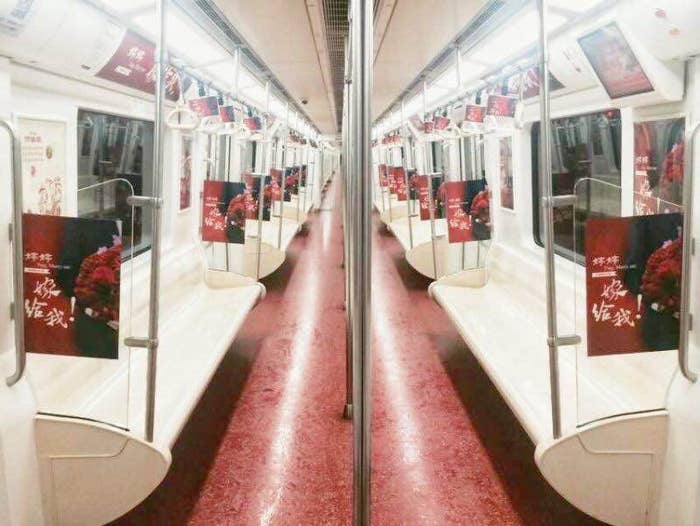 On the week of Oct. 24, though, the signs helped Wang Yin propose to his girlfriend, Zhang Tingting.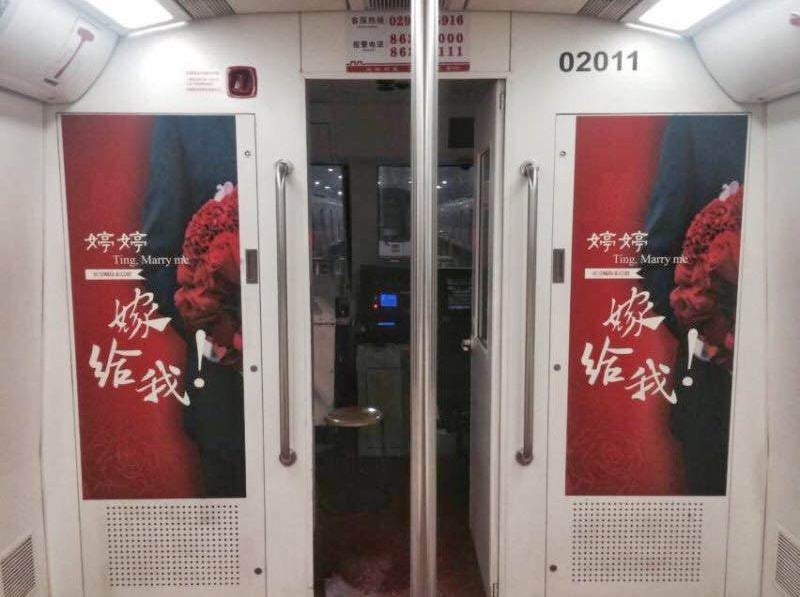 Wang proposed that week by leading Zhang onto the car, where about a dozen of their friends were already waiting.
"It's not easy to get onto this particular coach," he told BuzzFeed Life. "I called the subway company many times to confirm so that she wouldn't miss the right one."
To make sure Zhang boarded the right car without suspecting anything, Wang told her a friend on the train had something for them.
Once she realized what was going on, Wang proposed with the help of a ring and 108 roses.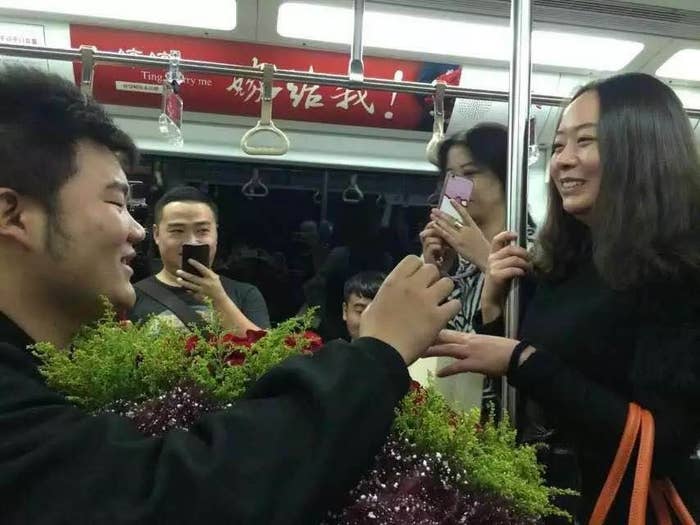 Wang chose a subway proposal because the two had joked about it in the past.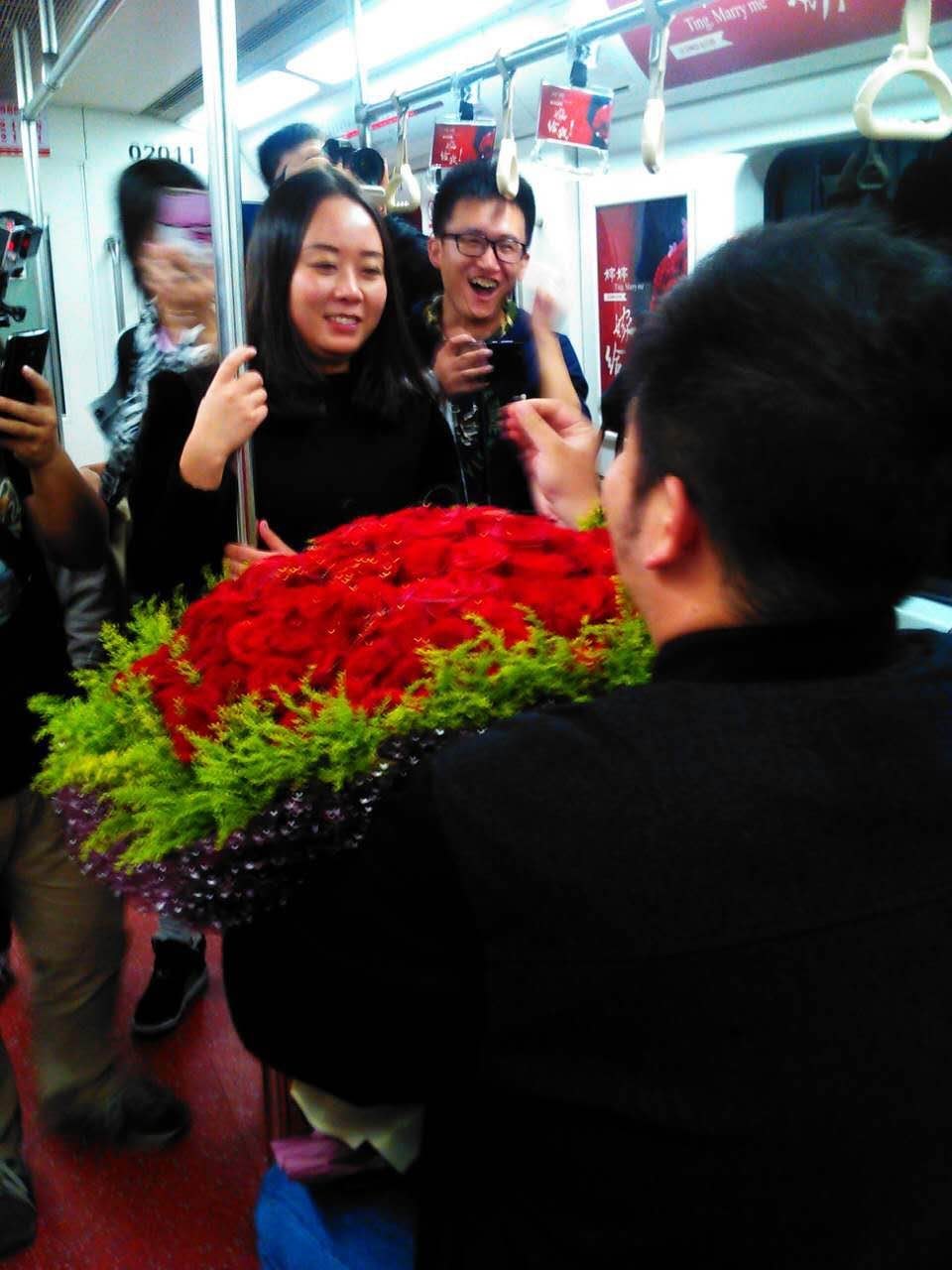 The two have been together for less than a year but, "this is just my way. If I feel right I'll do it," Wang said.