I Tried Trader Joe's Cauliflower Pancakes To See If They're Any Good
They might be better than potato latkes (don't @ me).
So when I saw that Joe himself is selling frozen cauliflower pancakes, aka latkes, just in time for Hanukkah, I knew I had to try them to see if they could compete with the tried-and-true potato variety.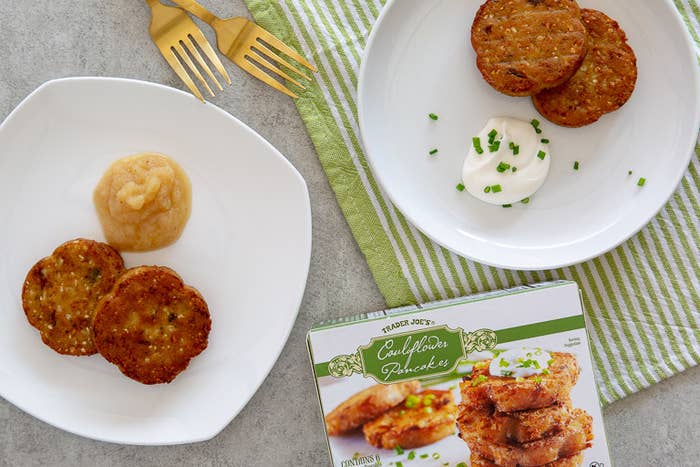 My other controversial latke opinion is that it's not worth the effort of making them from scratch if you really don't want to, so I was thrilled to be able to make myself a Hanukkah treat fresh from the freezer.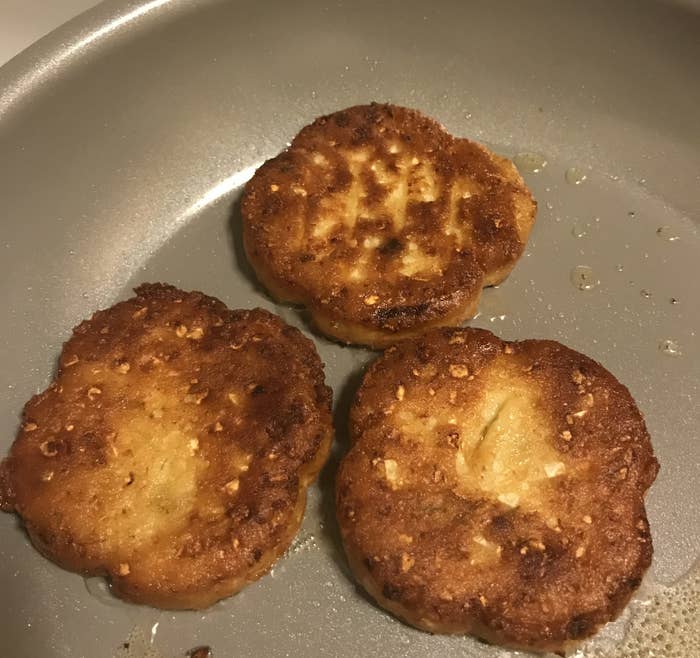 They're not much to look at (they kind of reminded me of very dry, toasted hockey pucks), but I'm dead serious when I tell you that they're better than almost every potato latke I've ever had. There, I said it!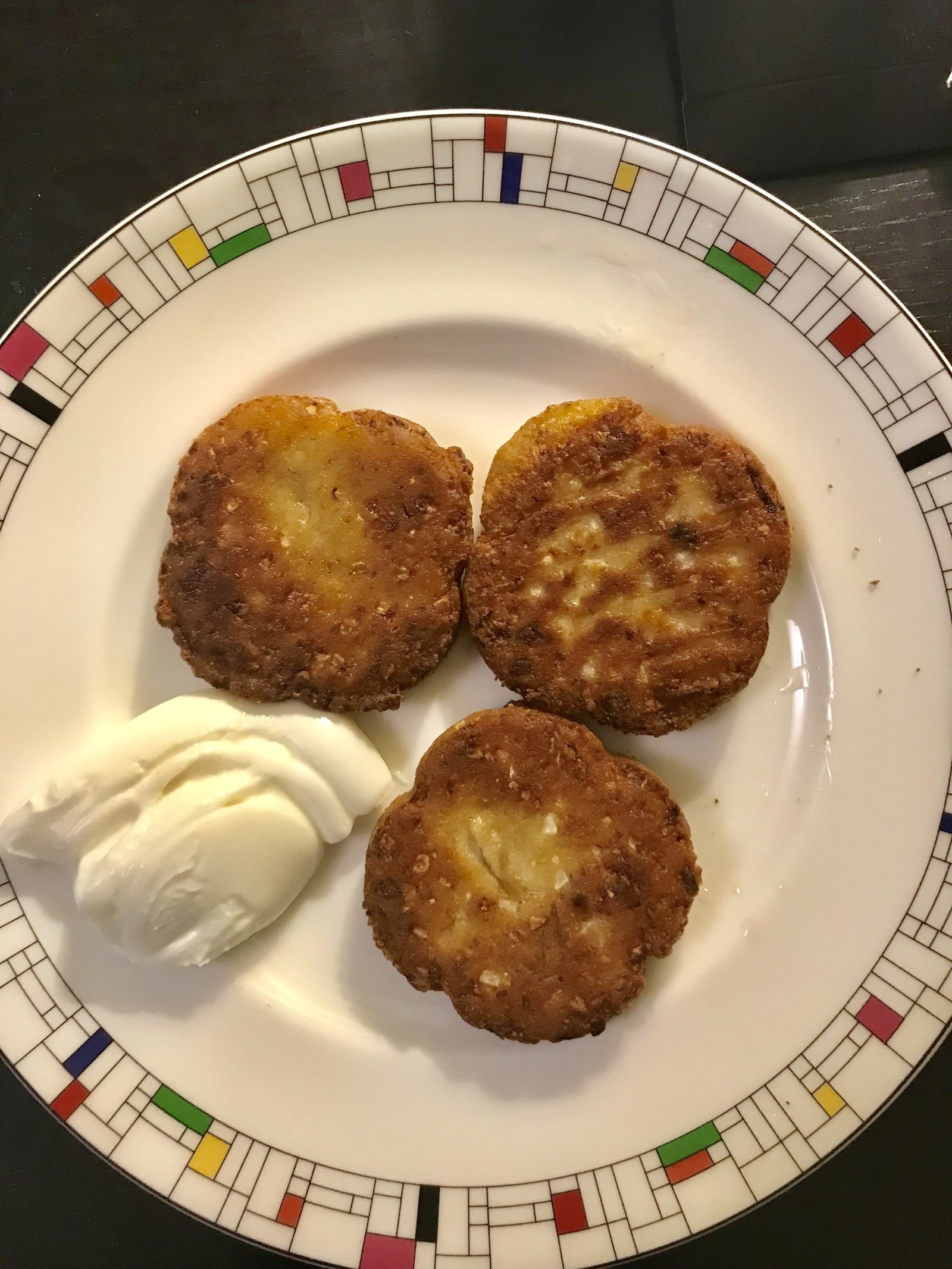 I tried them plain and with a dollop of sour cream, the best topping for latkes of any kind, and they were good both ways.