Yevette Vasquez is a proud single mother who lives in Fort Worth, Texas, with her three sons.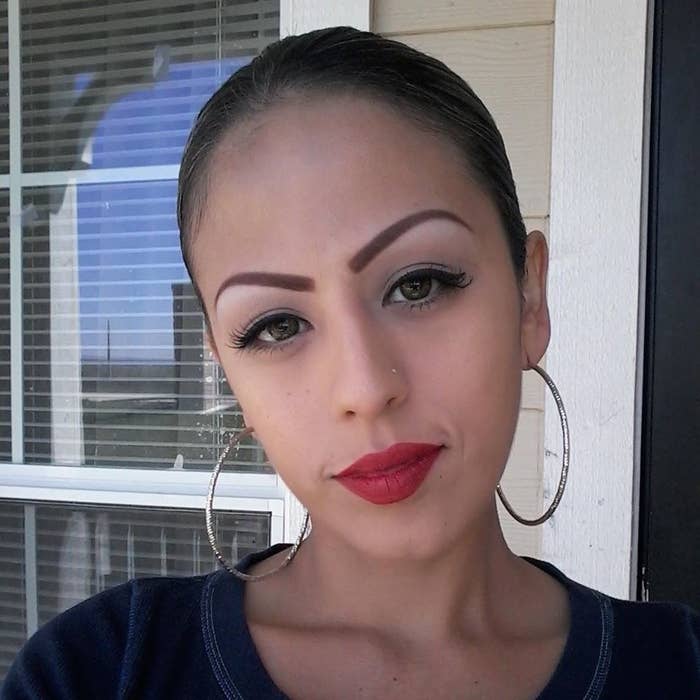 On Sept. 1, Vasquez drove her 12-year-old son Elijah to school as usual, but this time, she noticed there were more cars in the parking lot than on other days.
"I normally drop him off early and sit with him in the car until the bell rings," Vasquez told BuzzFeed. "When I asked him why so many other people were there early that day, he said, 'It's just Donuts with Dads.'"
Donuts with Dads is a morning get-together for students and their fathers, Vasquez explained, adding that the school also organizes a "Muffins with Moms" event and a meeting for students and their grandparents.
"I could've dressed like your dad," Vasquez jokingly told her son once she found out what was going on. Much to her surprise, Elijah loved the idea.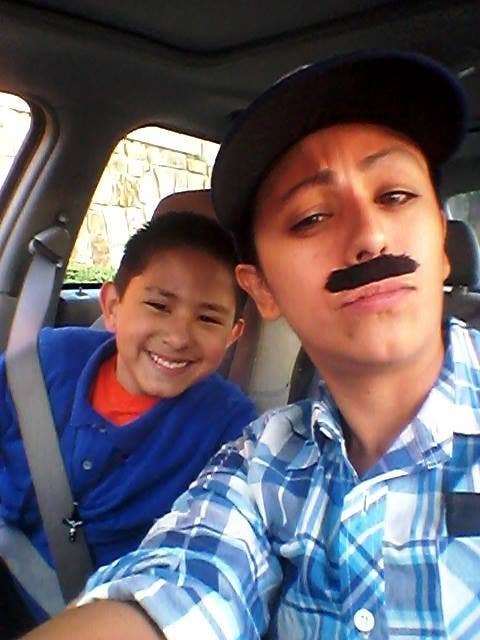 They quickly drove the seven minutes home, where Elijah accessorized his mother with a toy mustache, a baseball hat, and a chain.
Luckily, nearly everyone at the school loved Vasquez's ensemble. She stayed for about 20 minutes, socializing and taking photos with her son's teacher and other parents and students.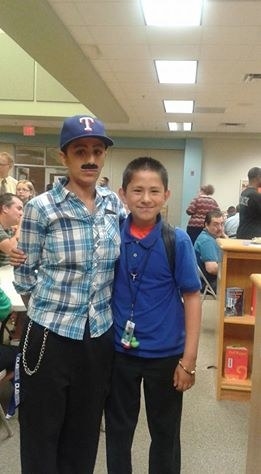 After she got home, Vasquez shared her story on Facebook, where it got more than 6,000 shares and a network of support from around the world.
Though not everyone was thrilled about Vasquez's appearance — she hasn't heard from any teachers or administrators, though a student told her son her father didn't approve — she hopes it opens the school's eyes to what children of single parents go through every day.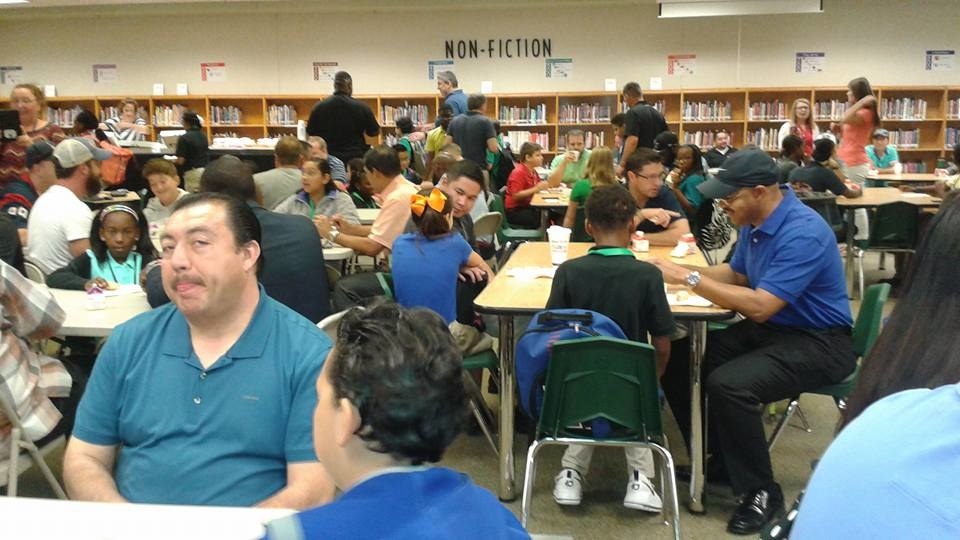 In the end, Elijah got a fun morning with his mom, and not one but two donuts. "I gave him mine. I was so nervous and shaking so bad, I couldn't eat it," Vasquez said.