Kourtney Smithson has always dreamed of a white Christmas, but December snow is rare in her hometown of Richmond, Virginia.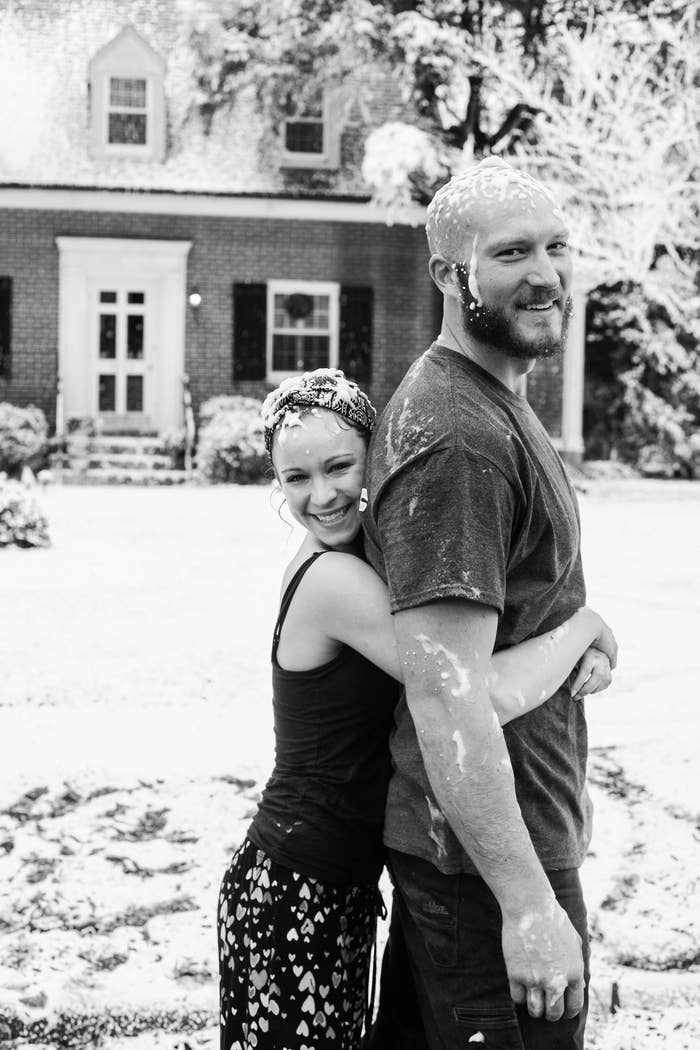 This year, Richmond, like much of the country, was ridiculously hot on Christmas.
Instead, Trevor — who happens to be a special effects technician for TV and movies — created a fake snow surprise for Kourtney.
Trevor summoned Kourtney outside and had her flip the switch on the air compressor to create her ultimate Christmas present.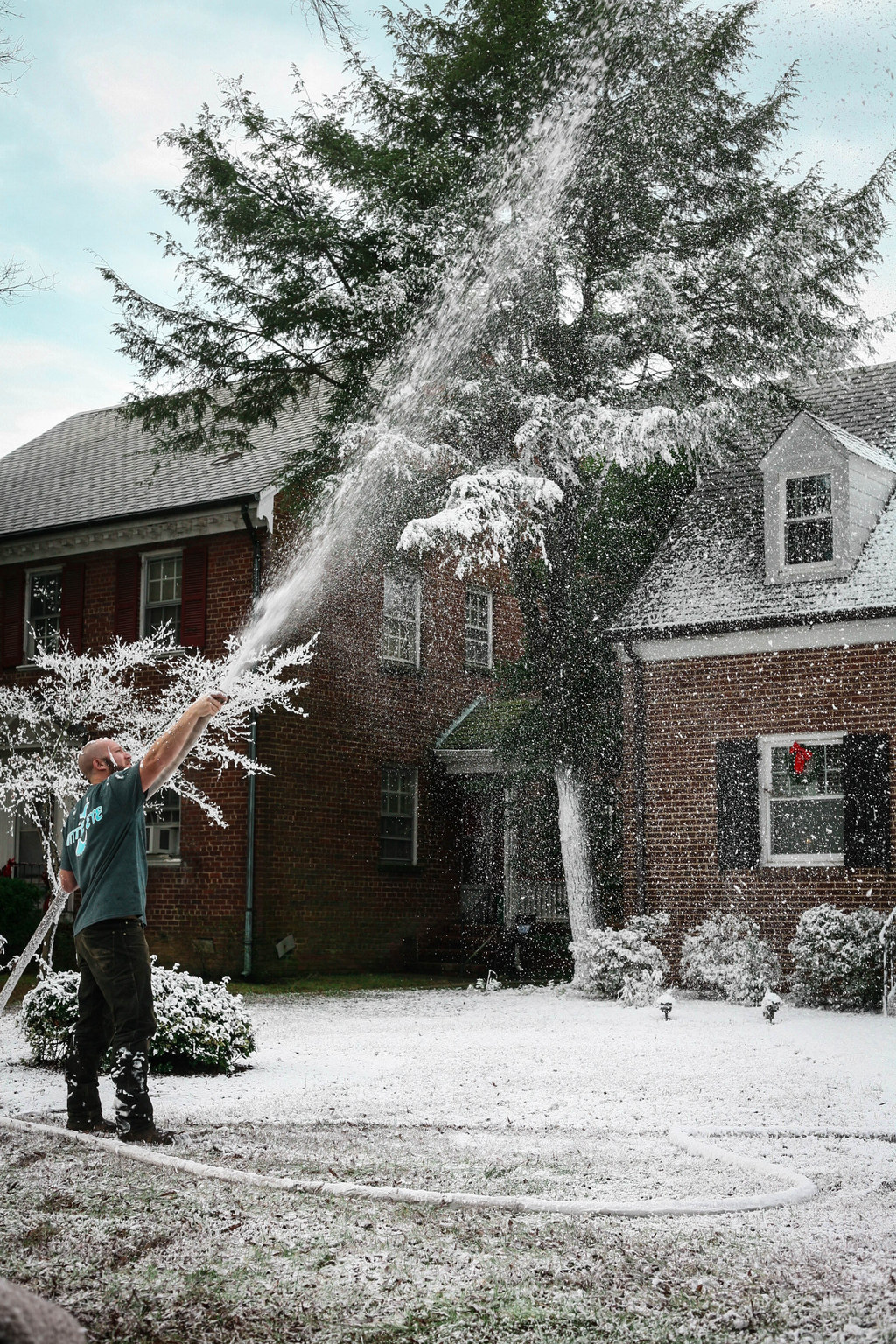 Kourtney was thrilled. "Oh my God, you're giving me a white Christmas!" she said when she saw the fake snow come spraying out.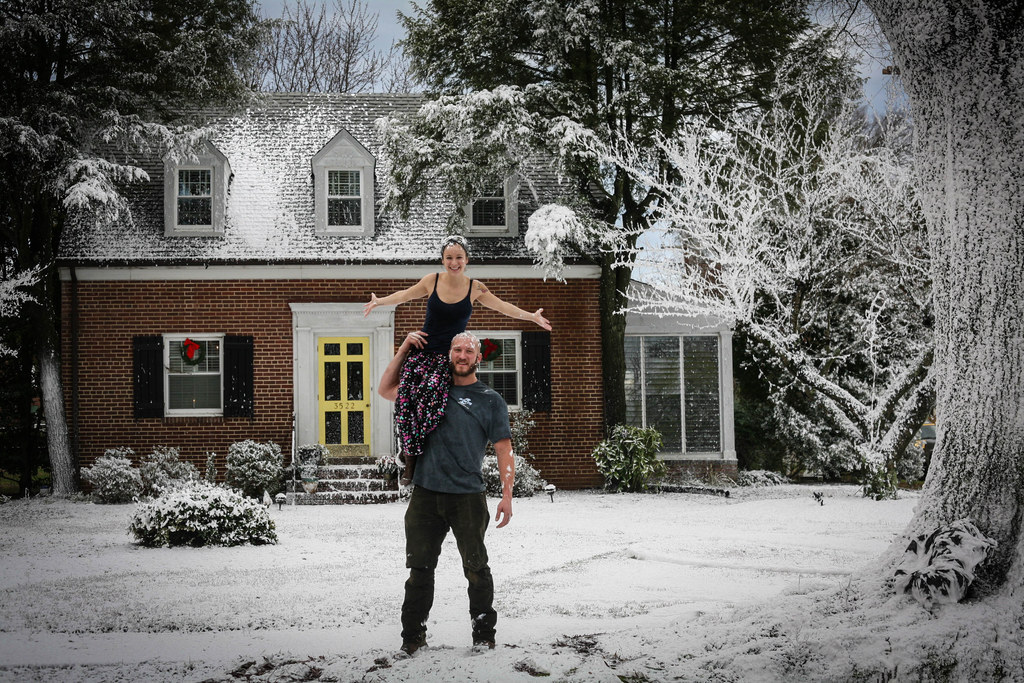 They sprayed a couple of inches on their yard — enough for them to make snow angels and throw snowballs at each other.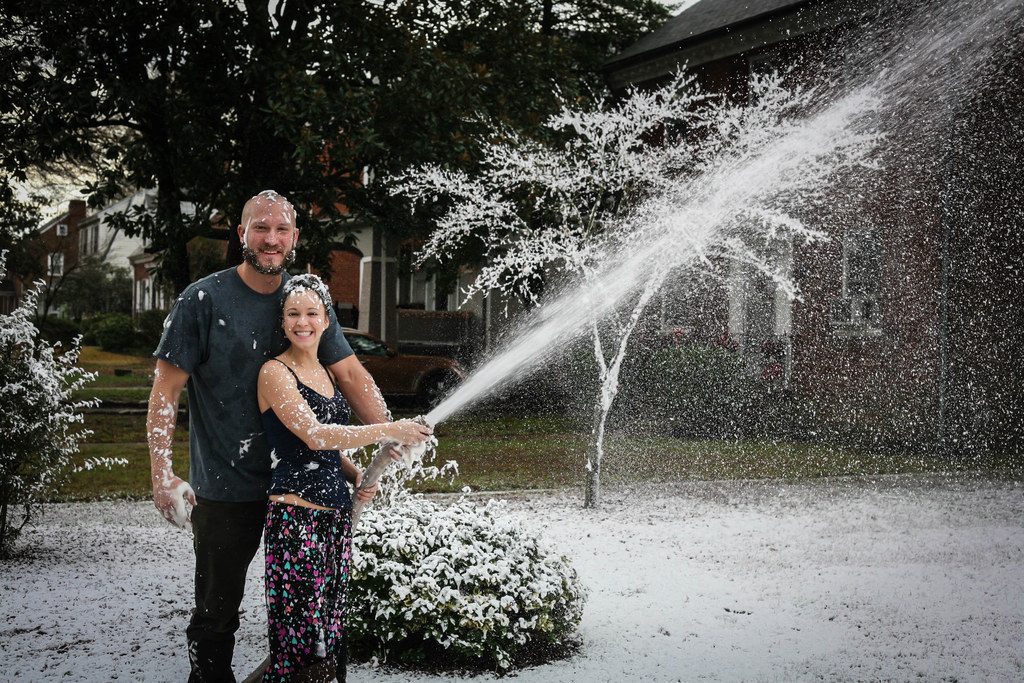 The snow was also a surprise for Kourtney's family, who came over to frolic in the yard.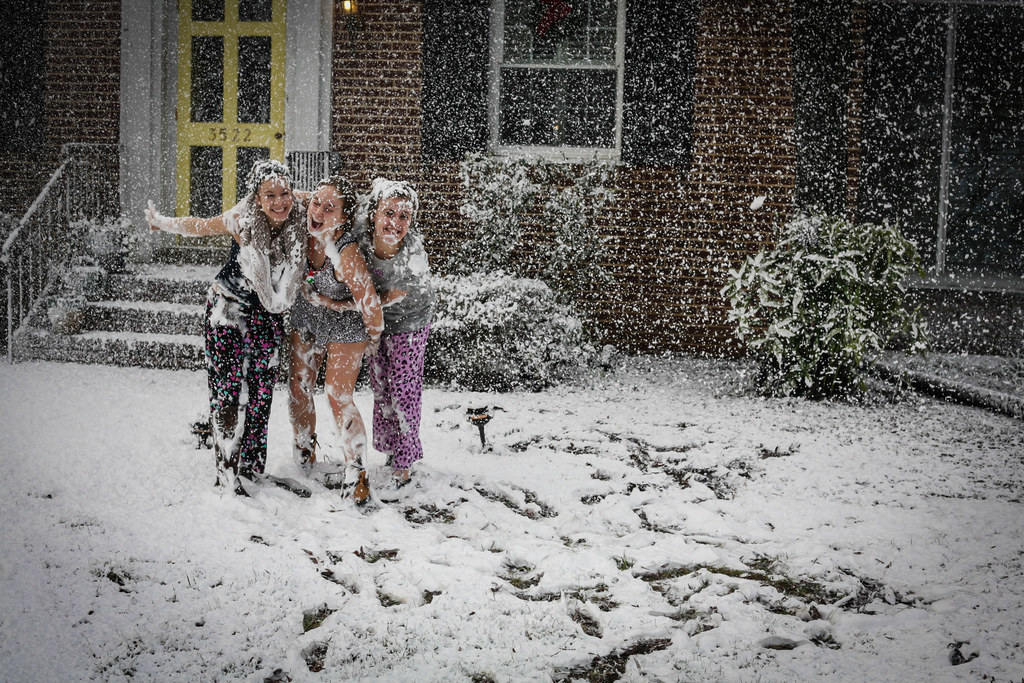 It was such a sight to behold that neighbors and other passersby stopped to stare at the wintry wonderland.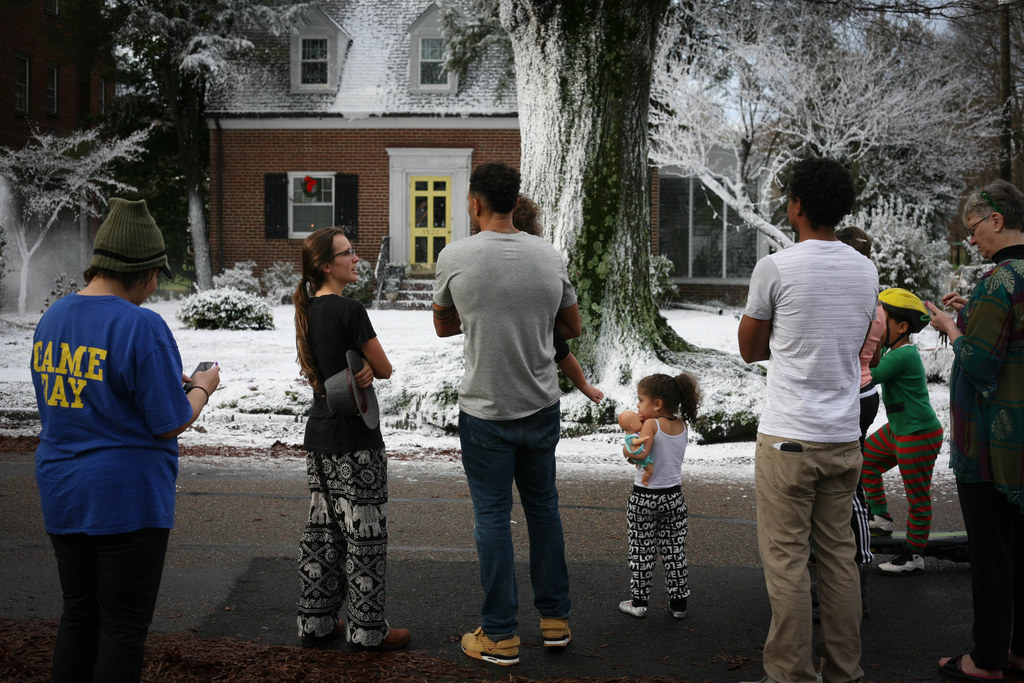 "He's really bad at keeping secrets, so I'm amazed that he pulled it off," Kourtney added.