Mrs. Doubtfire is no doubt (pun intended) an American classic, a movie for the ages.
It's also, it turns out, a movie for all ages. Four-year-old Evan Kowalski loves it so much that he themed his entire May 13 birthday party around the 1993 film.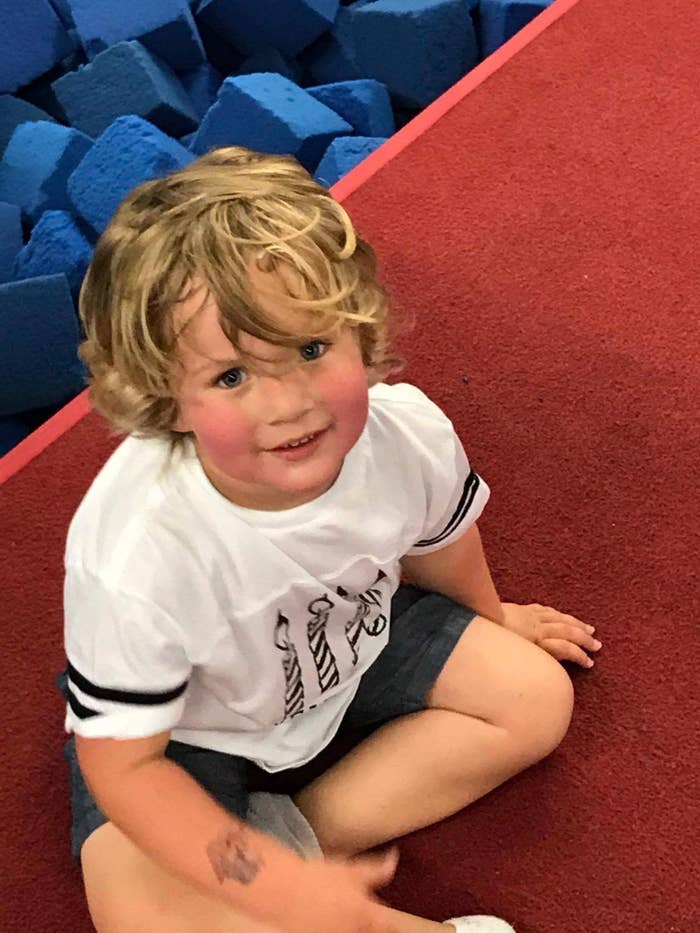 Laura quickly found out that Pinterest and Etsy had "absolutely nothing" for Mrs. Doubtfire parties, so she had to get creative with the details. Her cousin, an artist, drew portraits of the movie's title character as decorations.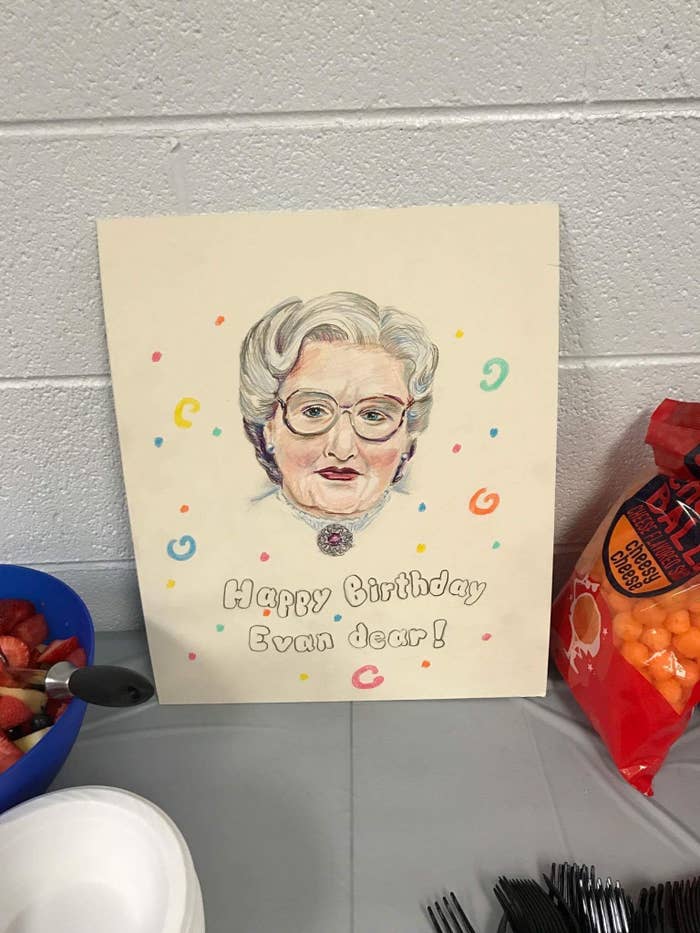 There were also some fruit kebabs, perfect for a run-by fruiting.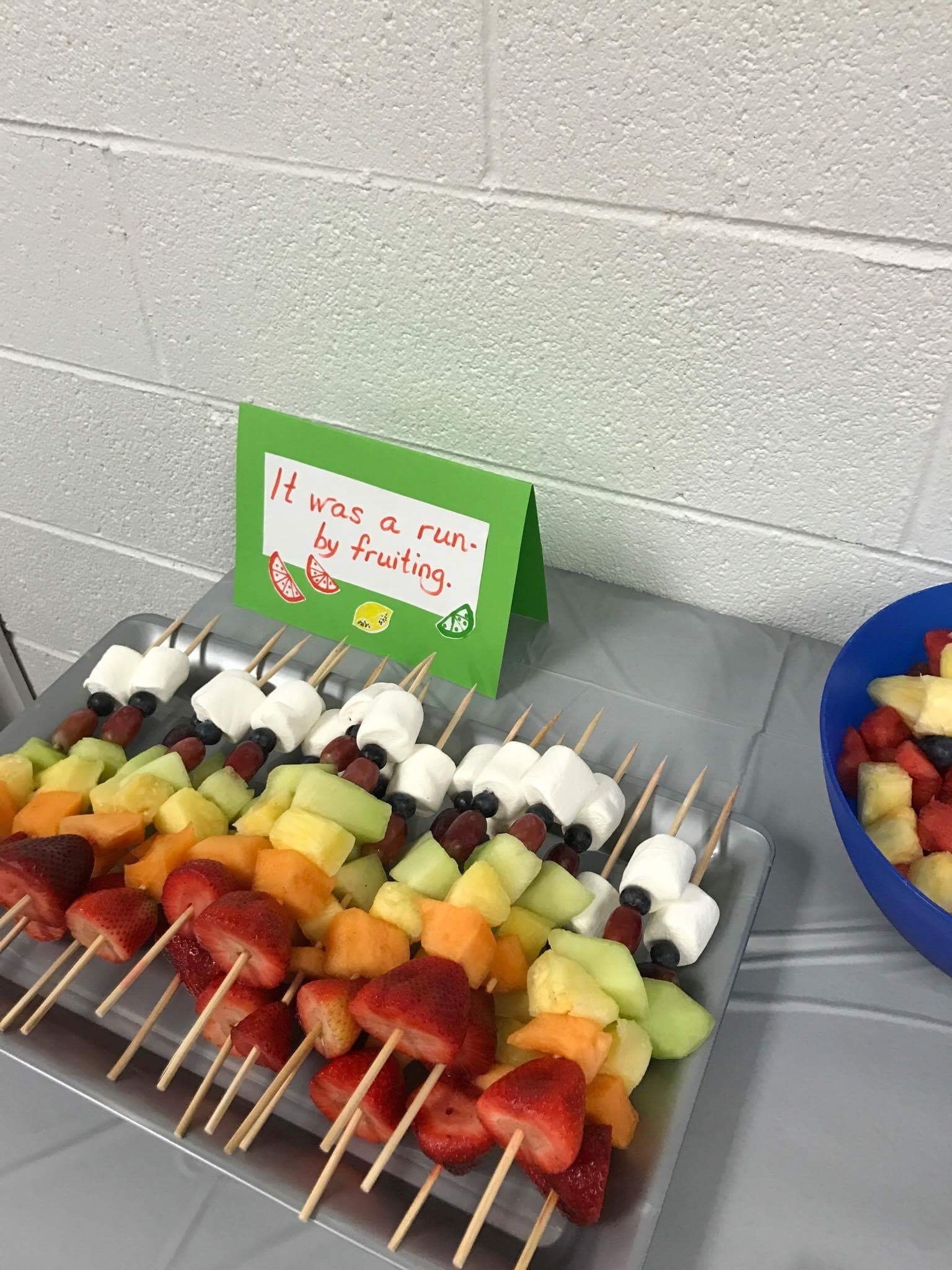 And the pièce de résistance? A multi-tiered birthday cake filled with movie references, made by Cakes by Sweetypants.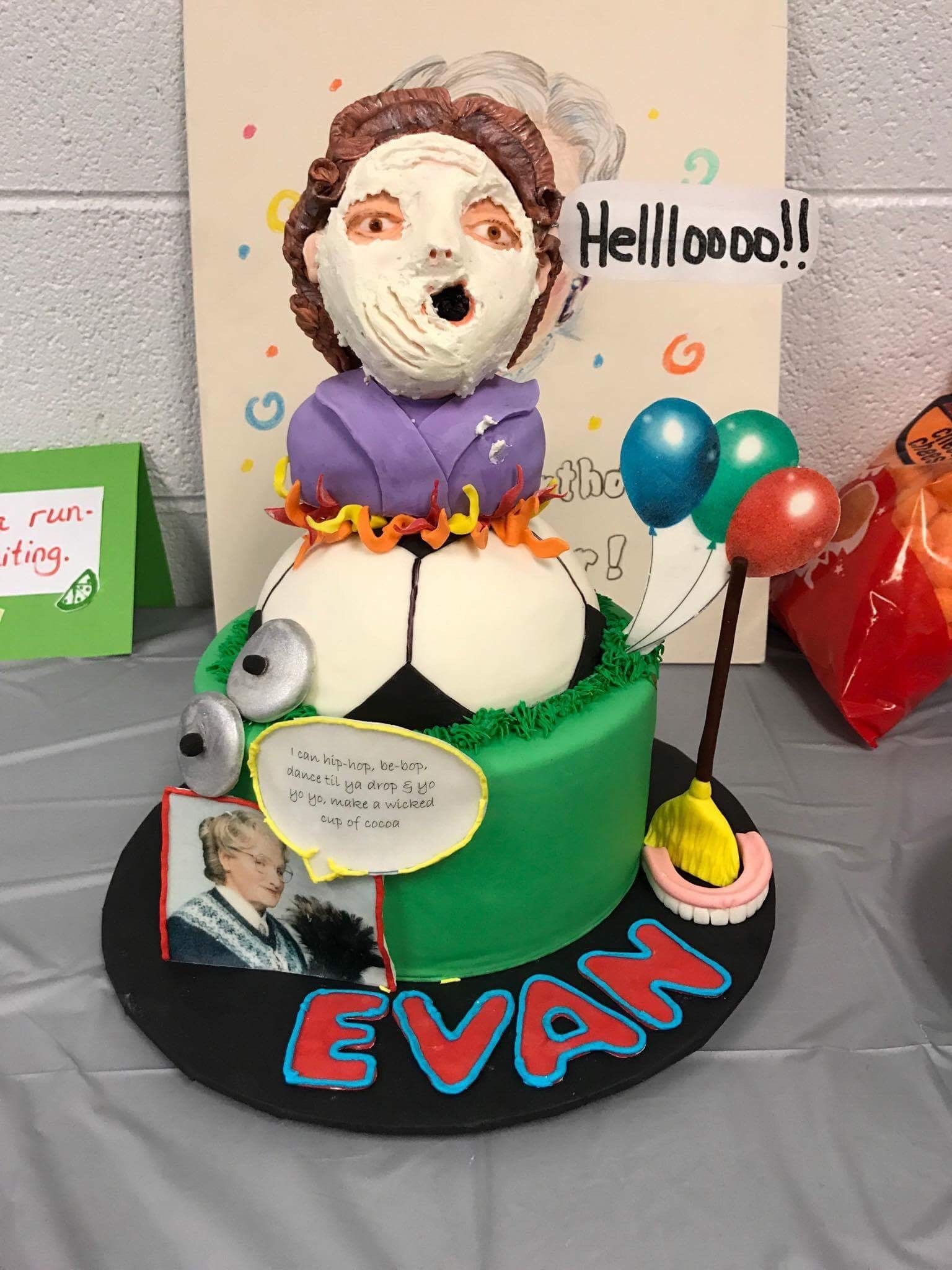 It even has Euphegenia Doubtfire's classic line about her nannying credentials.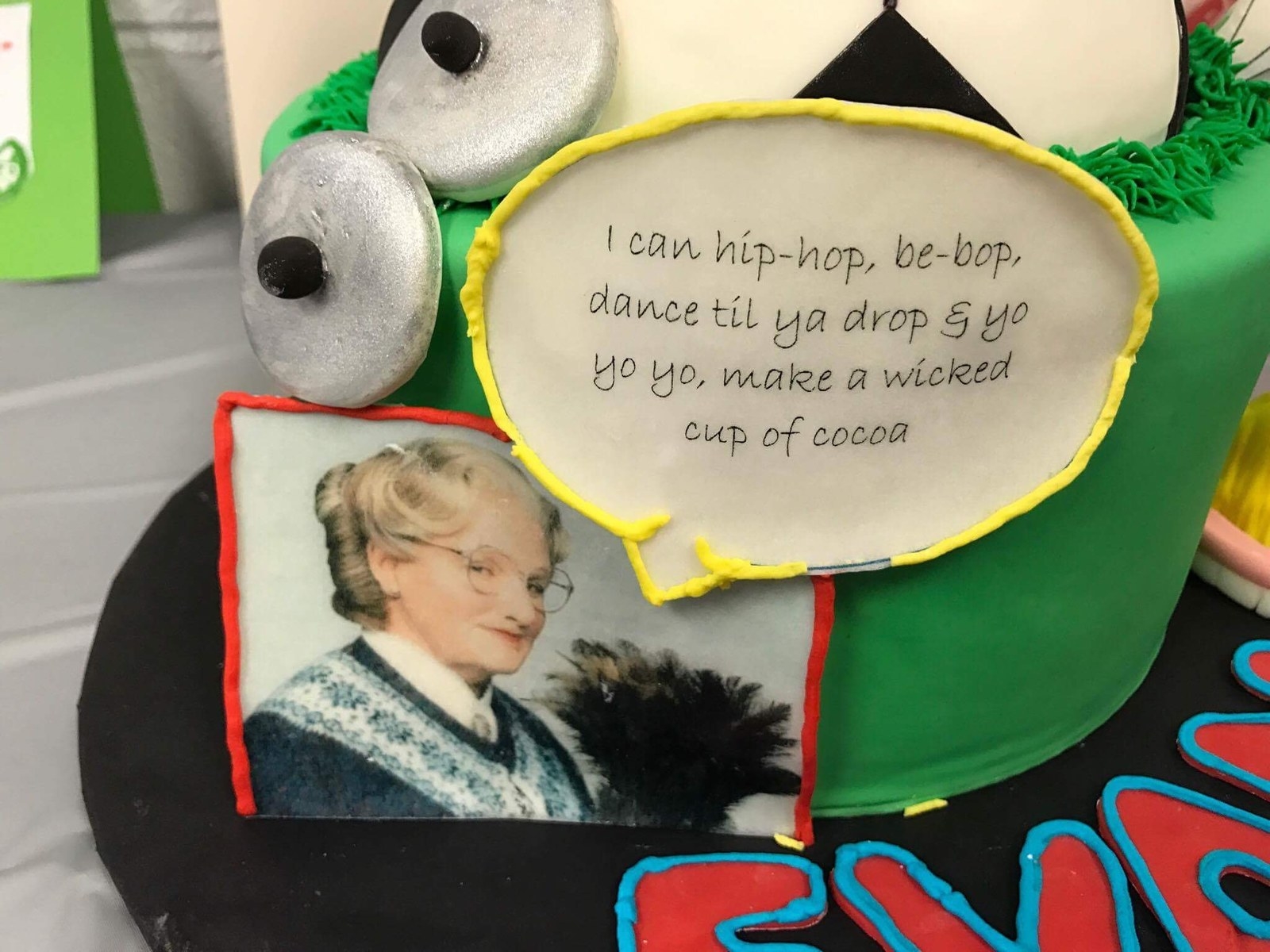 Evan's friends were also treated to DIY Doubtfire goodie bags.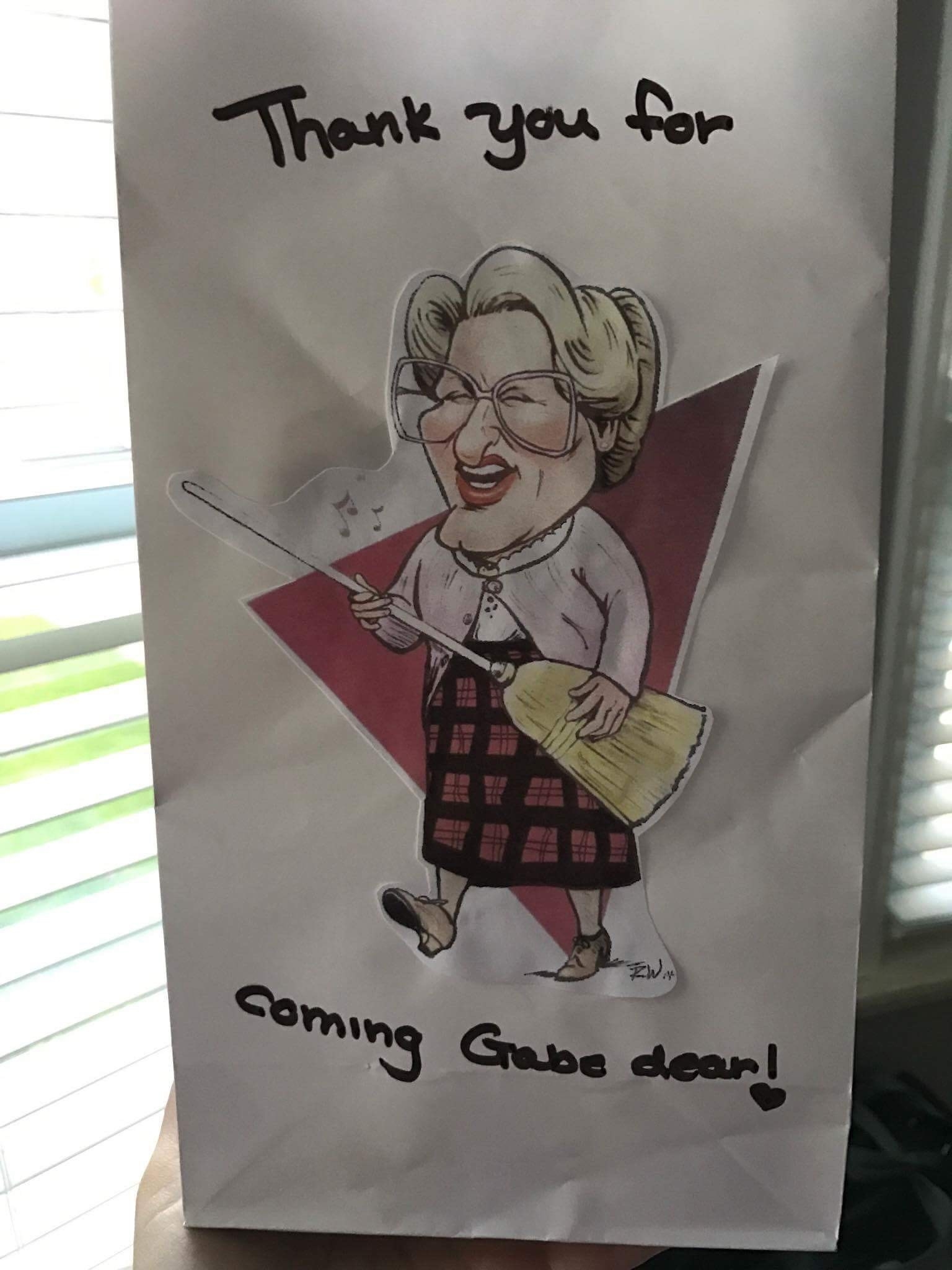 Now that's what I call a party.