Louie the dachshund likes attention — and leaves.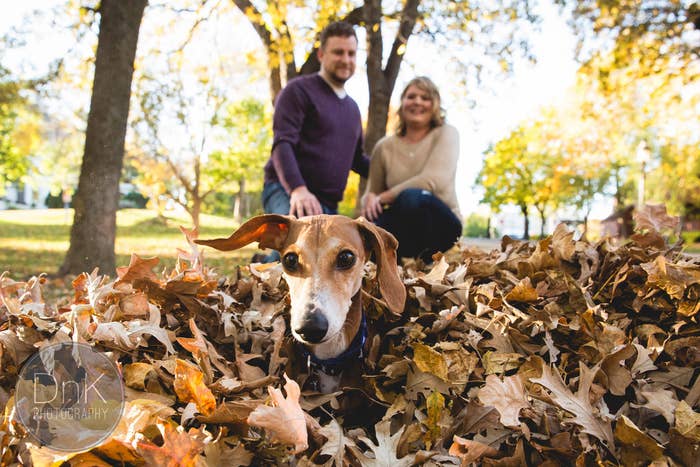 The couple decided to include Louie in their engagement session in St. Paul, Minnesota, on Oct. 13.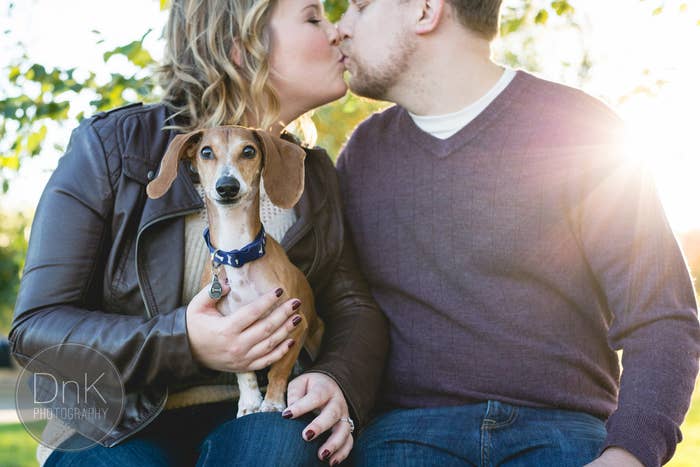 During the photo shoot, Louie took full advantage of his time in the spotlight.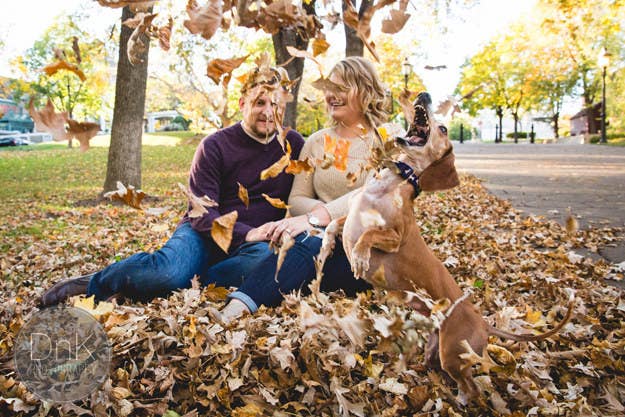 "We could tell it was absolutely hysterical, even in the small version on our camera," Karin told BuzzFeed Life.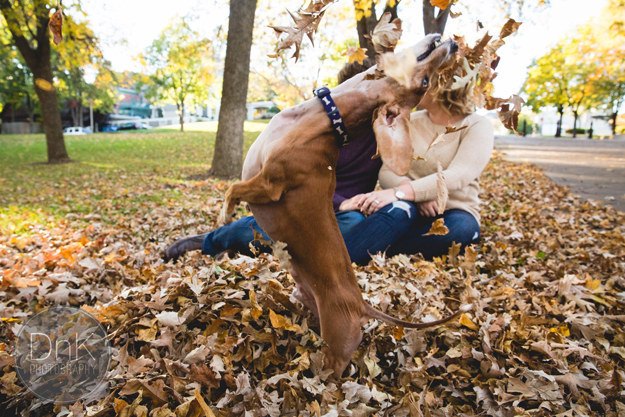 Louie's leaf frenzy didn't come as a surprise to Determan and Kluthe.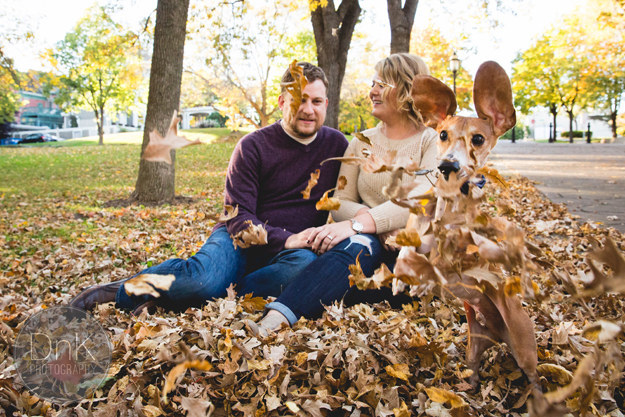 His hot-dogging (pun intended) wasn't a shocker, either.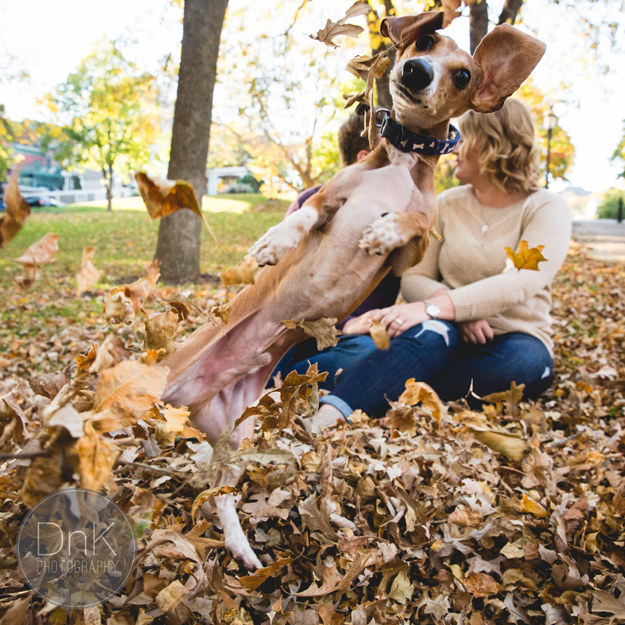 The Berdals are ordering a full-size canvas of Louie's photobomb, which Determan says she'll hang in her living room.