When Ferris and Margaret Romaire got married on Nov. 24 1946, they kept things simple. They had a 15-minute ceremony and a reception at Margaret's parents' home. The only problem? No one had a camera, so there are no photos of the special day.
A whopping 70 years later, their granddaughter Amanda Kleckley decided to give them the one thing their long marriage couldn't produce — wedding photos — and the result is a truly adorable snapshot of love.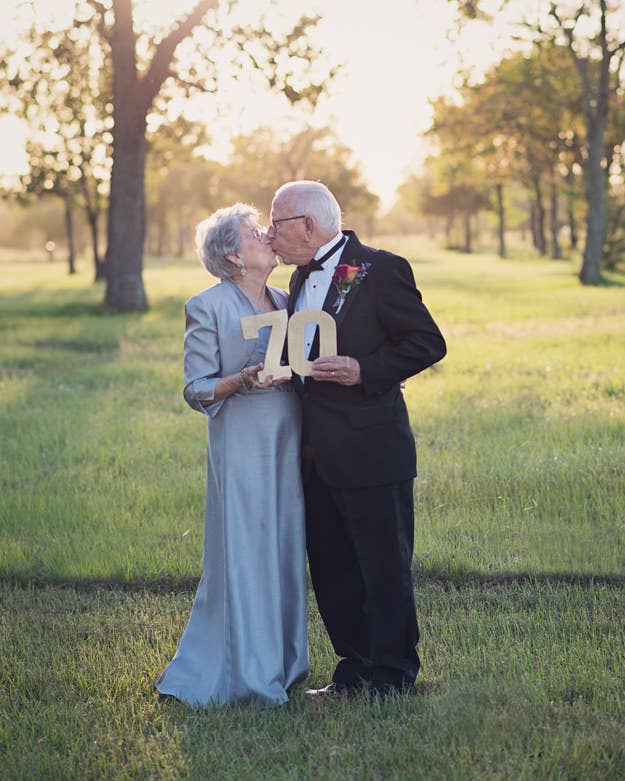 On Oct. 12, Ferris and Margaret donned a tux and a gown, respectively, to reenact their big day.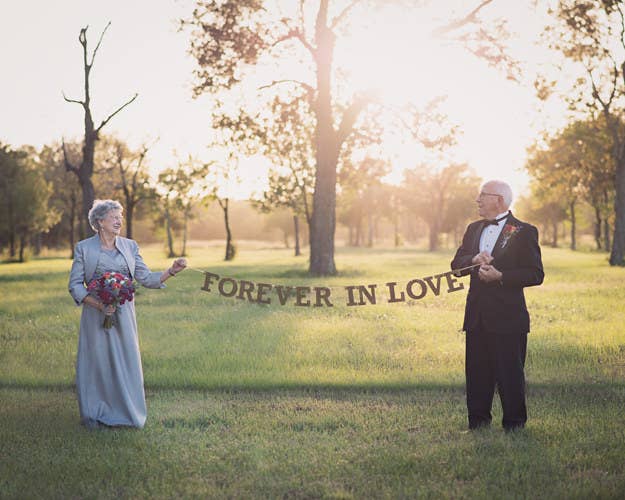 And they brought along flowers and some photographs from their relationship's early years.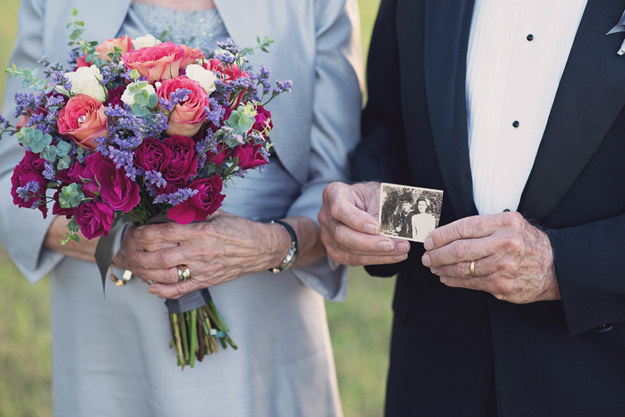 "You can see the love between them in just the way they interact with each other and laugh together," Carter told BuzzFeed.
Margaret even put on a veil during the shoot, which gave her the glow of a brand-new bride.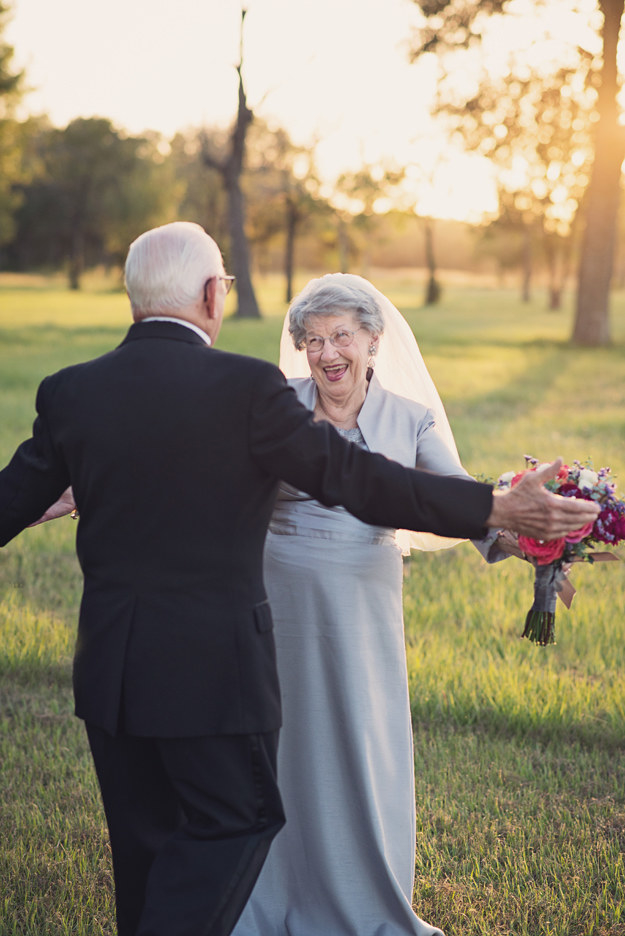 The ridiculously cute Romaires divulged some of the secrets to their wedded success to Carter during the shoot.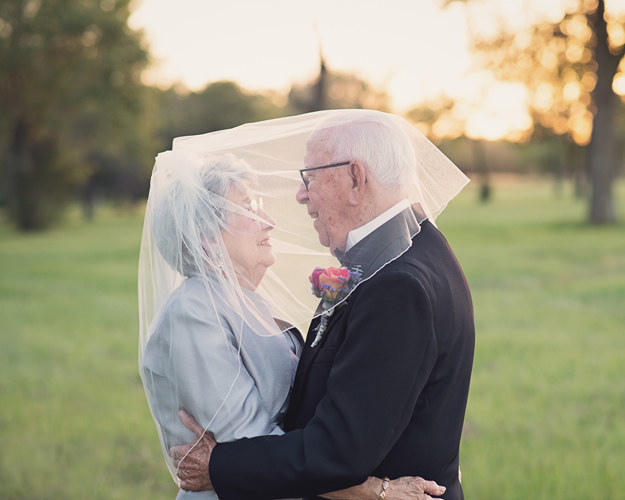 They now have four children, eight grandchildren, and eight great-grandchildren, and the Romaires still live in the home they built for their family in Morgan City, Louisiana, 65 years ago.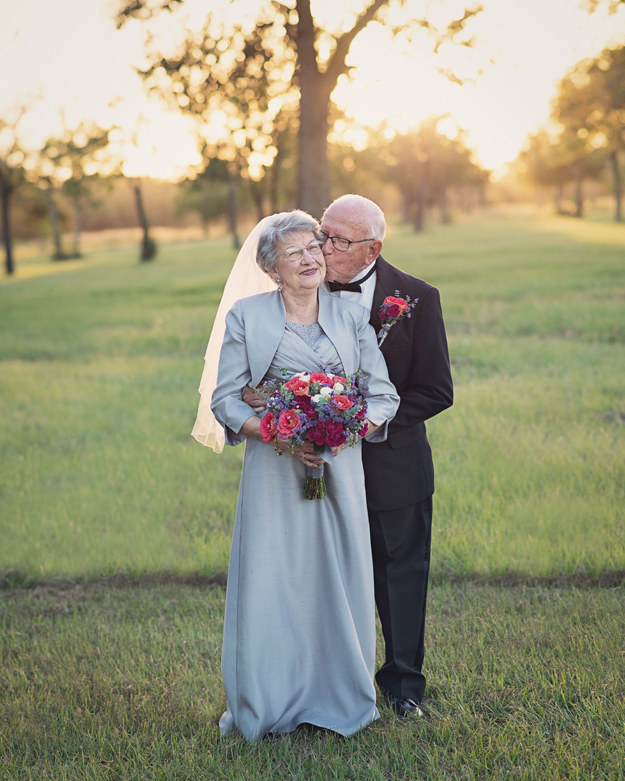 Cheers to many more years of happiness, Ferris and Margaret!