Dede Daniel has a lot on her plate — not only is the mother of two planning a wedding to her fiancé, Stephen Long, but she has stage 2 breast cancer. Thanks to the kindness of strangers, she recently did an engagement photo shoot fit for royalty.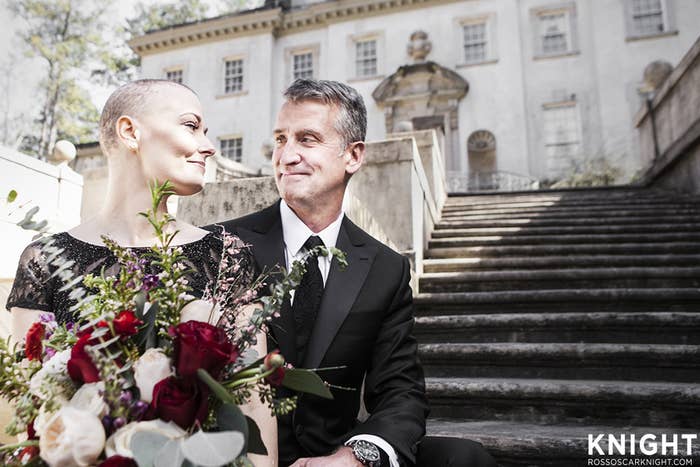 Daniel was diagnosed in November, and began chemotherapy in January.
Just hours after she completed her first treatment, Long proposed.
In search of a beautiful, affordable venue in the Atlanta area, Daniel wrote a letter to a host of The Bert Show, her favorite radio show, to explain her situation and ask for a venue recommendation.
The host read her letter on air, and before Daniel knew it, a planner, a photographer, a florist, and more all donated their services to help her dream wedding become a reality.
As part of the package photographer Loyall Hart donated, he surprised Daniel and Long with an unforgettable photo shoot at the Swan House at Atlanta History Center on March 6.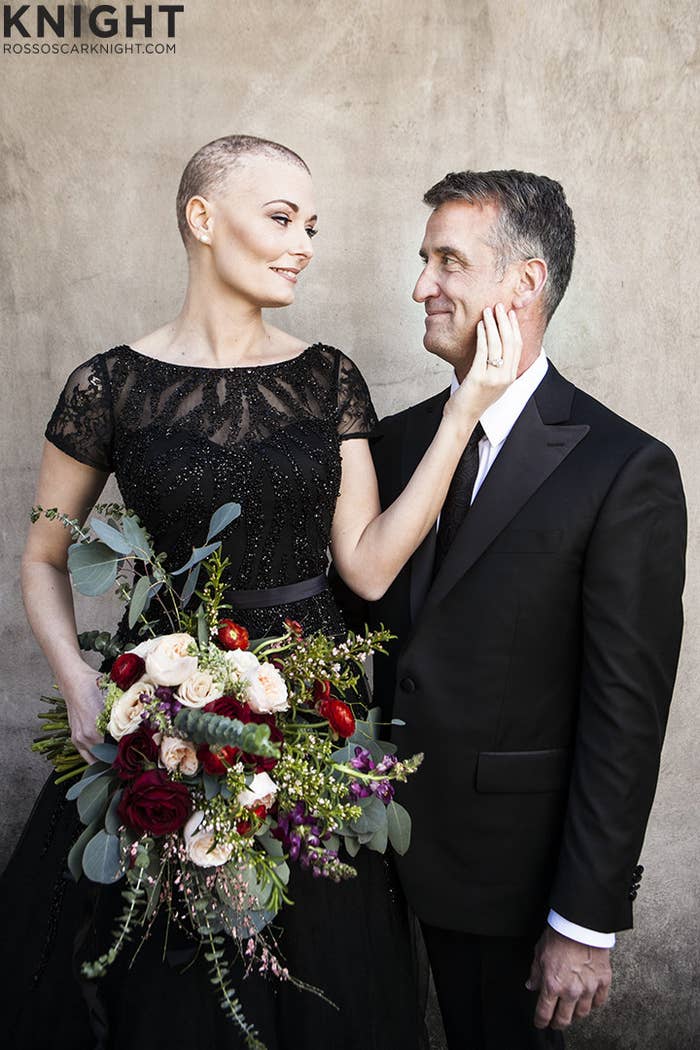 Wedding Angels Boutique donated Daniel's stunning black beaded gown, which she wore during the eight-hour shoot.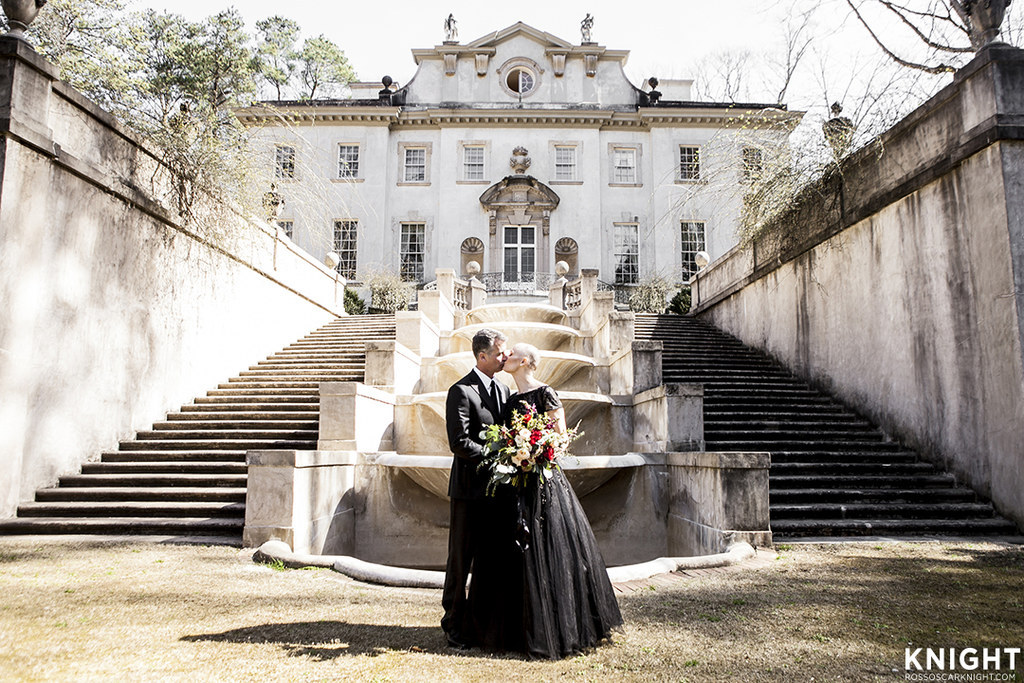 Local florist SomeTheme to Talk About also donated her unbelievable bouquet of roses, ranunculuses, and eucalyptus.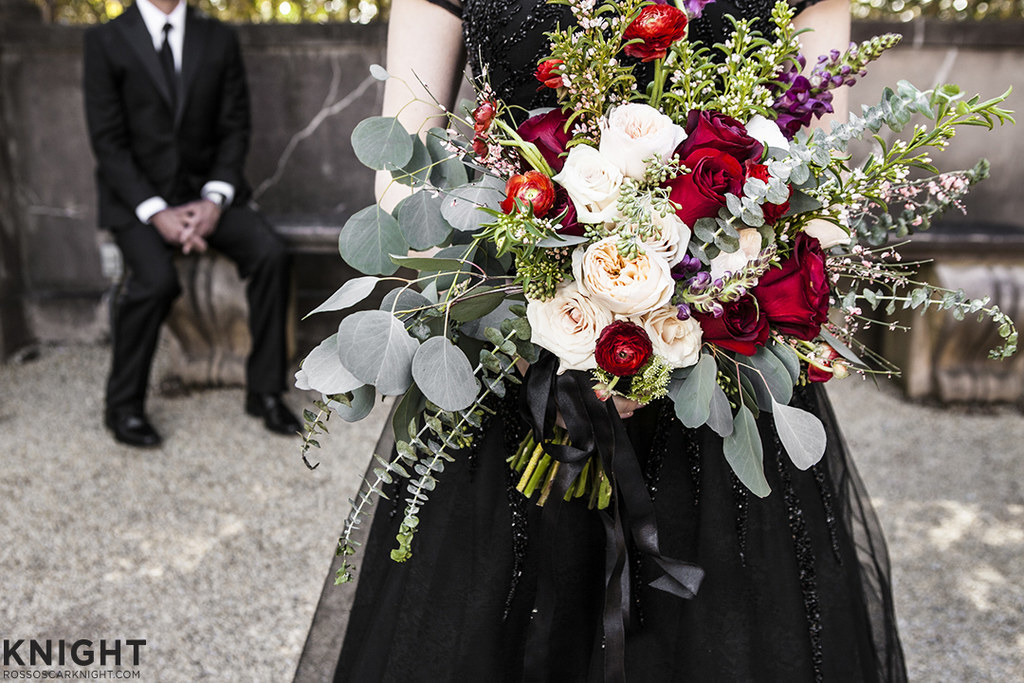 Initially, Daniel was nervous. "I brought my wig that day. I was like, these are my engagement pictures, and I didn't know if I wanted to be bald," she said.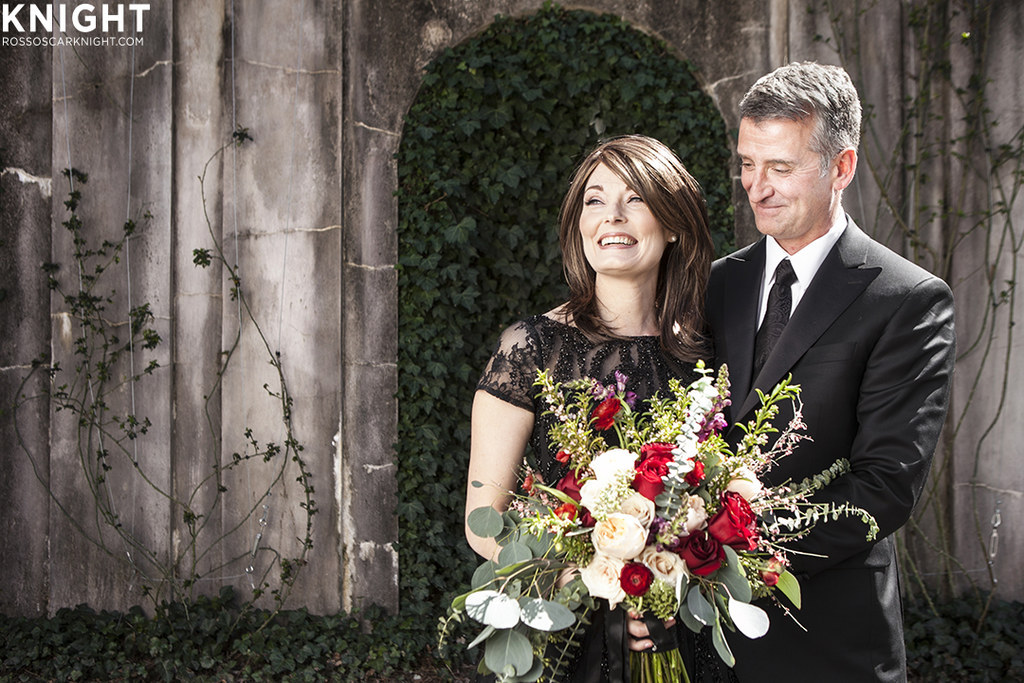 The anxiety, however, didn't last. "As I got more comfortable, I took it off," she said. "It was empowering."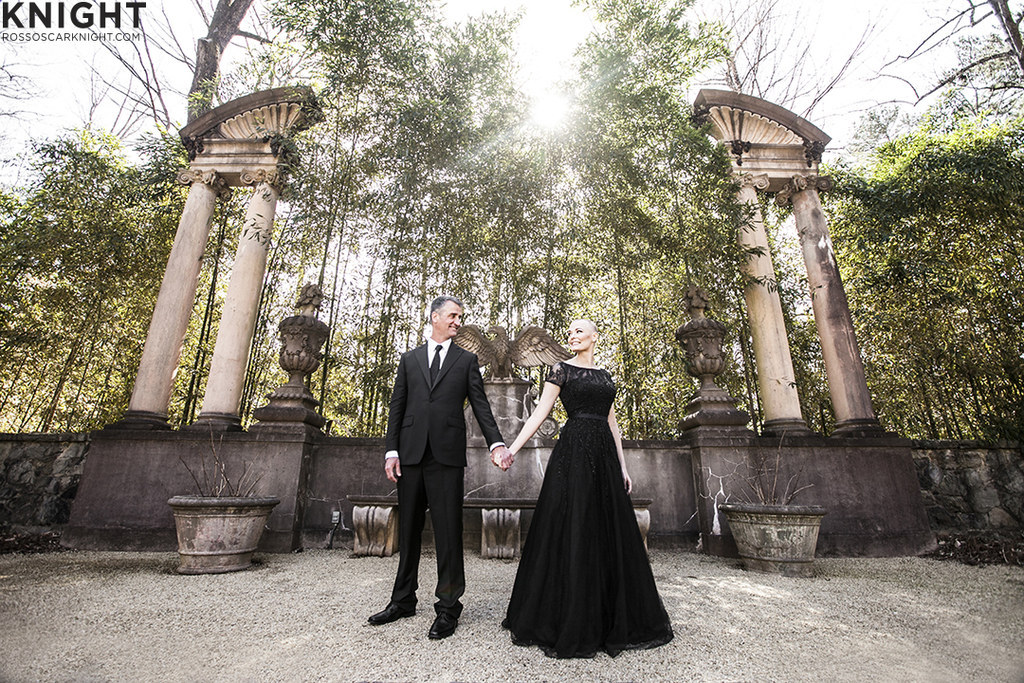 Daniel said she and Long felt "like celebrities" the whole day, but the royal treatment didn't stop there.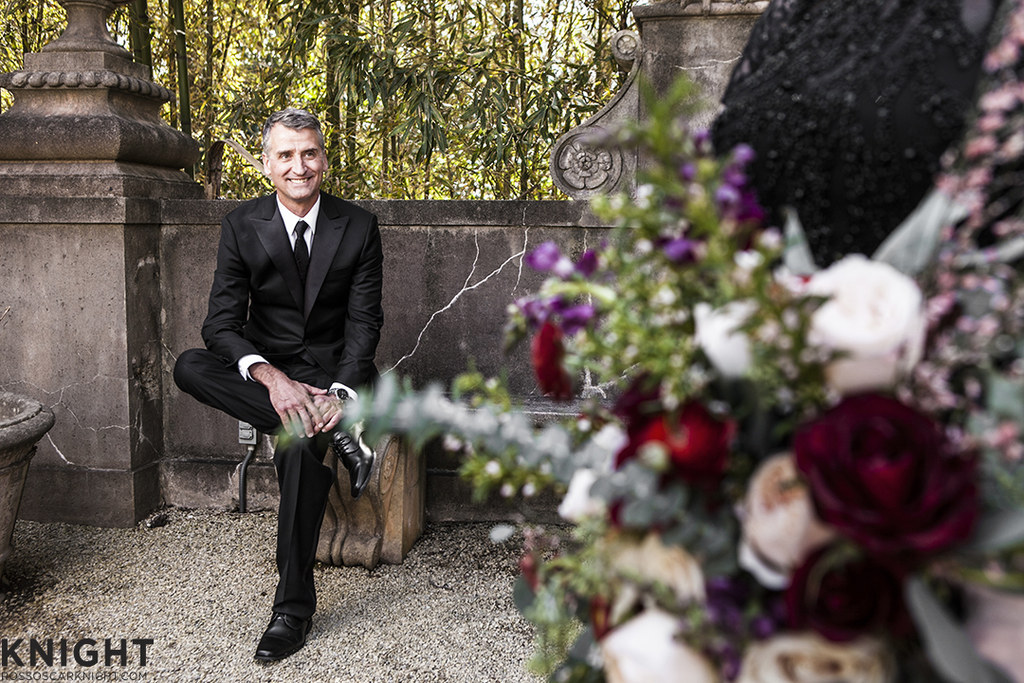 Daniel has four chemotherapy treatments left, and a double mastectomy planned for July 11. If doctors find no signs of cancer spread after that, she will go into remission — just in time for her Sept. 10 wedding.
"The wedding is going to be super special for me and Stephen, but also for and our children. Our kids [Daniel has two, and Long has five] are our wedding party," she said. "I'm going to bawl like a baby."
Between the surprise shoot and the generosity of strangers, Daniel's feeling a lot of extra love during her engagement.