This 9-Year-Old Wedding Photographer's Skills Will Give You Hope For The Future
Regina Wyllie's shots are picture perfect.
While most of us were still playing with i-Zone cameras when we were 9, Regina Wyllie is mastering using a real camera — as a wedding photographer.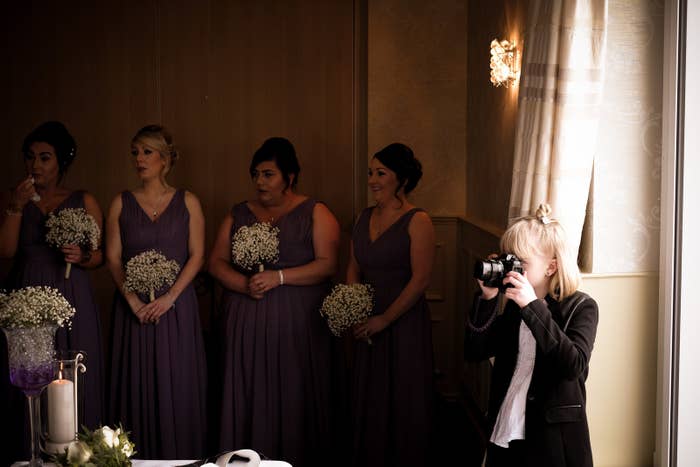 Regina's father Kevin Wyllie, a professional photographer, has nurtured Regina's interest in photography ever since he first noticed it when she was little.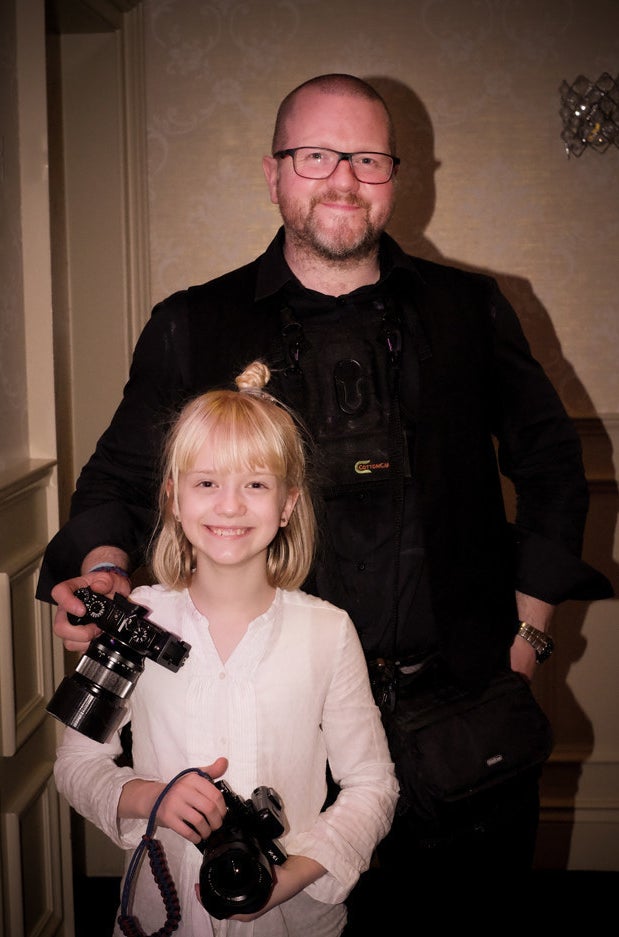 "When she was 3, she asked to come along with me when I was shooting a mountain bike race," he told BuzzFeed. "She lifted my Canon G9 compact camera from my bag and started taking some snaps. I have never forced her to shoot, or to learn anything, and prefer to wait for her to ask questions or to show me an image that she is curious about how it was shot."
All of that was practice for April 15, when Regina accompanied her father to his friends' wedding, where she captured 400 photos, completely unassisted.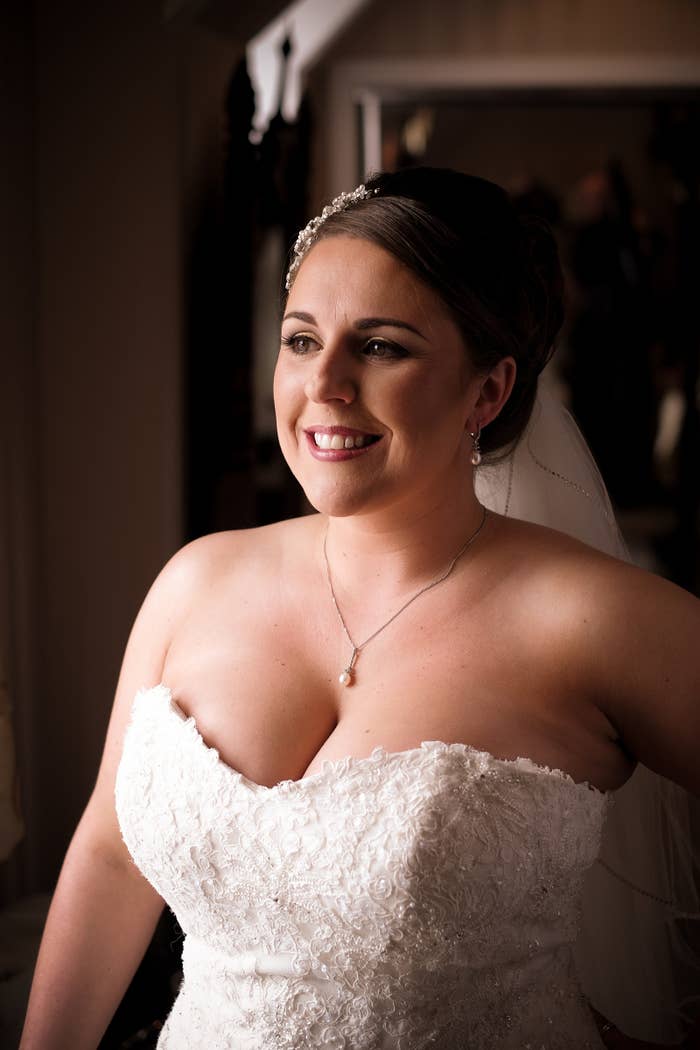 To prepare, Regina cleaned her lenses, charged her batteries, and discussed ideas for shots with her father. On the wedding day, he offered no input and let her set up and take her own photos.
Wyllie was particularly impressed with this photo of the bride's shoes, which Regina conceived, arranged, and shot by herself.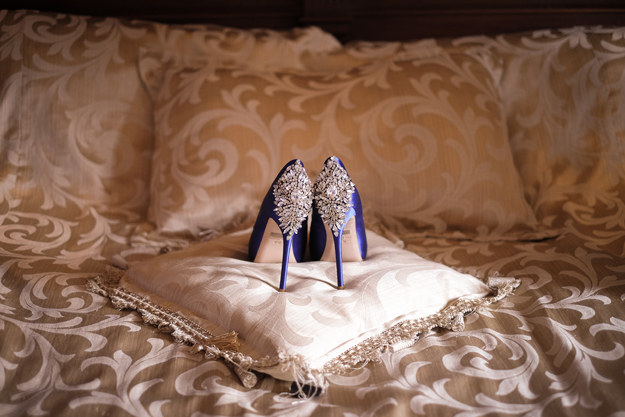 Wyllie's not the only one impressed by Regina's talent. Her work has been so well-received, he said, that "several of my future brides have asked if she can come along too."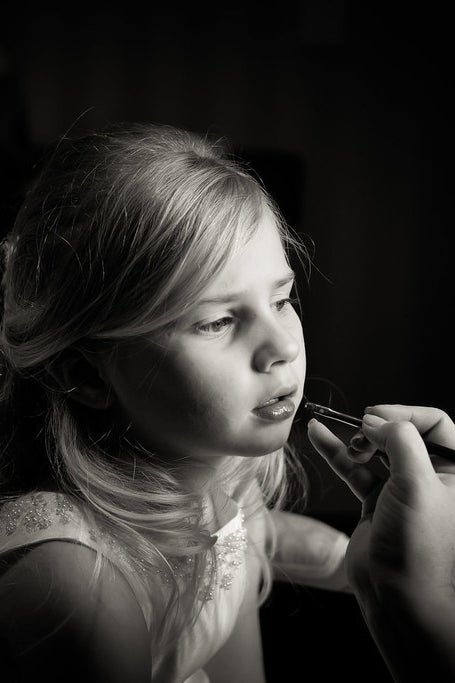 Regina will shoot her next wedding on July 1.
Before Regina's big wedding photography debut, she was already a published photographer. She snapped this "trash the dress" shot for a camera bag company when she was 7.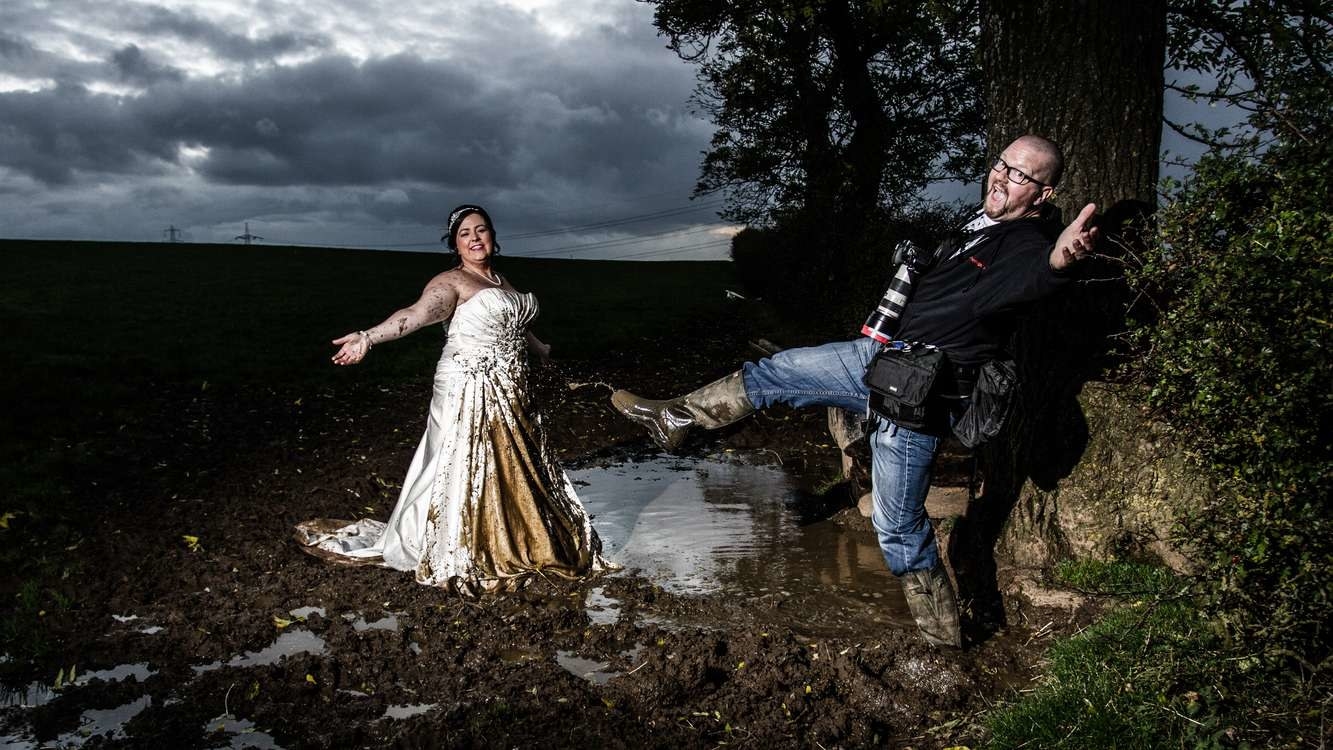 This photo was an even bigger triumph. "I was asked to shoot a comedian for a local magazine," her dad told PetaPixel. He naturally brought Regina along.
The photography gene is strong in the Wyllie family. Regina's younger sister, Alba, is 6 years old and, like her big sister, has a passion for photography, Wyllie said.
"Now [she] wants to know, 'When can I shoot a wedding?' This might end up costing me a fortune for cameras and lenses," he said.
Still, Wyllie is immensely proud of both of his daughters and plans to continue helping Regina — who took this stunning photo — work on building her skills.