Anyone who says fairy tales aren't real hasn't seen Yalonda and Kayla Solseng's magical, princess-themed engagement photos.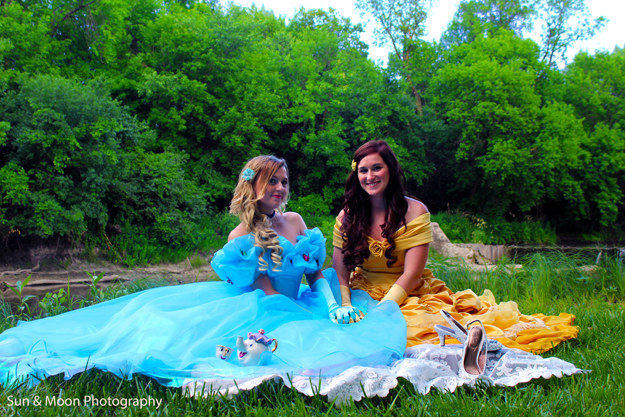 Both women are massive fans of Once Upon a Time, a show that initially brought them together in the first place.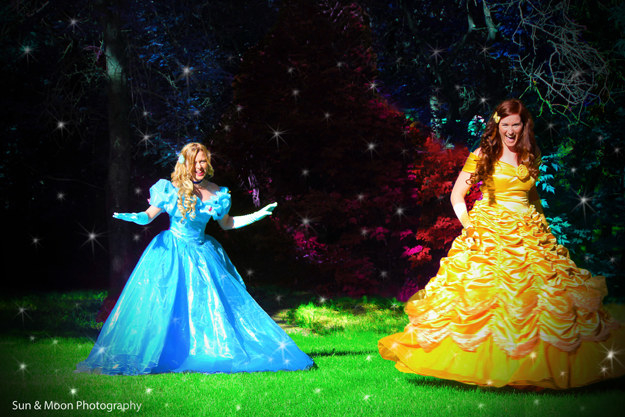 According to Kayla, the idea for the photo shoot came to Yalonda in a dream, after which they started researching costume ideas.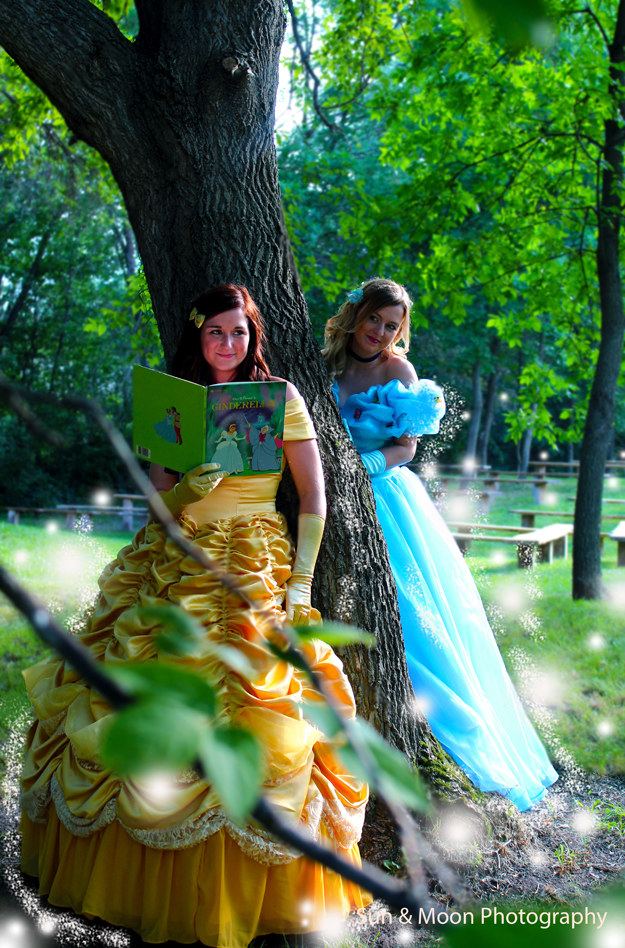 The couple said choosing which princesses to dress as was easy. Cinderella was Yalonda's favorite princess when she was little and Kayla chose Belle because she was obsessed with Beauty and the Beast as a child.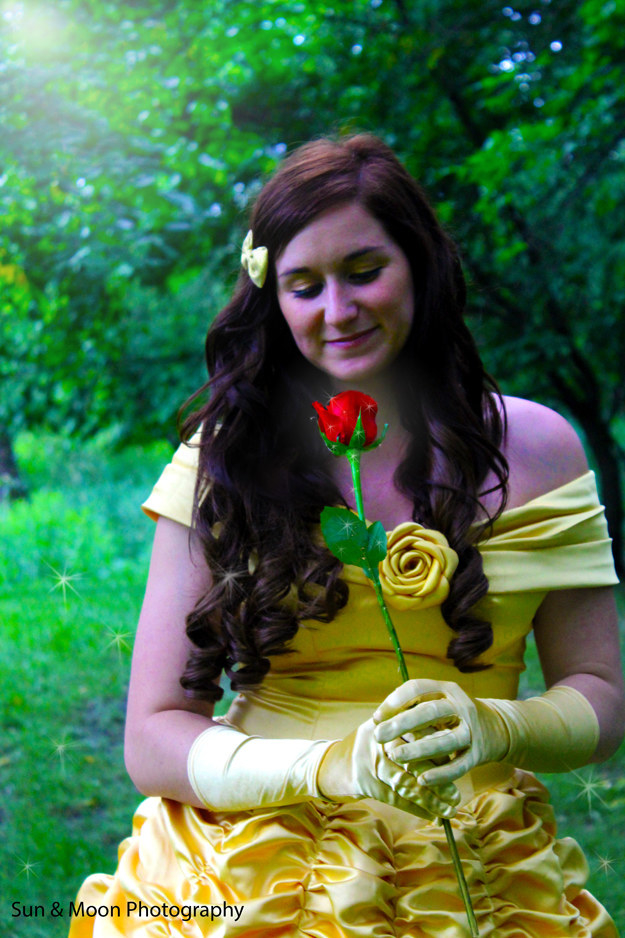 A little online sleuthing brought them their actual costumes and props, which were key in making the whole thing look extra special.
All of their effort was worth it, because their pictures definitively prove love is real.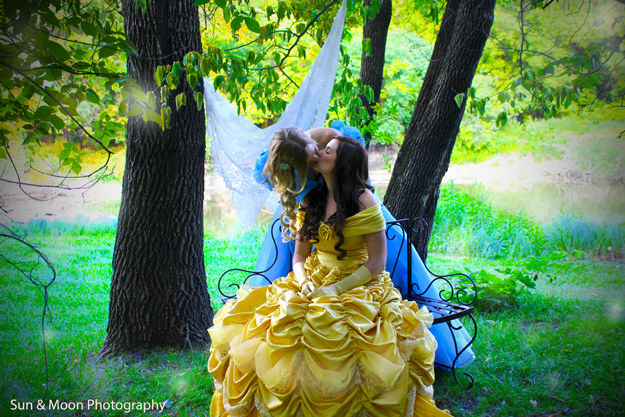 And their photographer, Erin Miller of Sun & Moon Photography, did a little extra to make it all look straight out of a movie.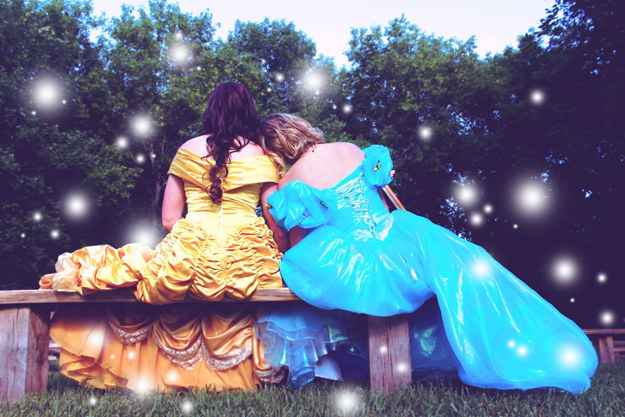 The best part? Their equally delightful September wedding was also rustic fairy tale–themed.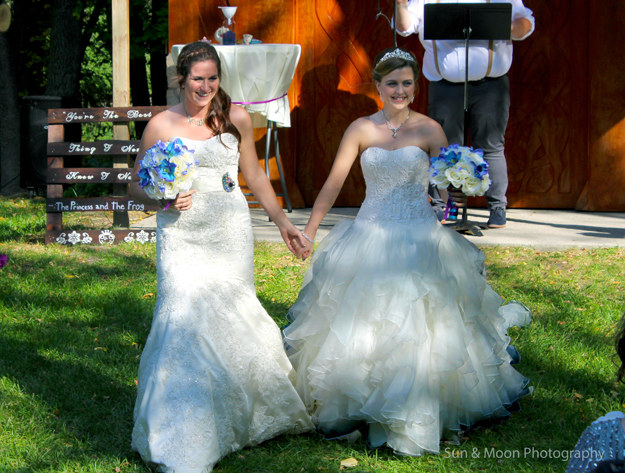 😍😍😍