That Photo Of The Rock Doing Skin-To-Skin Contact Is As Important As It Is Cute
"Skin to skin. Our mana. Blessed and proud to bring another strong girl into this world."
Dwayne "The Rock" Johnson recently became father to another Disney Princess — er, daughter — and the photo of him cradling teeny tiny Tiana just after she was born is honestly almost too much to handle.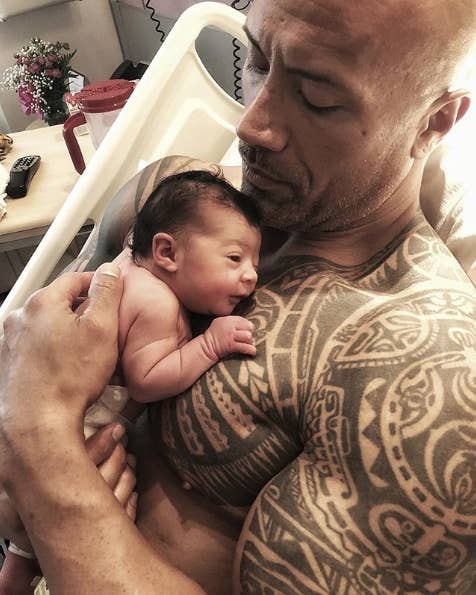 Burst ovaries aside, the photo sheds an important light on something that doesn't always happen after birth: skin-to-skin contact between fathers and babies.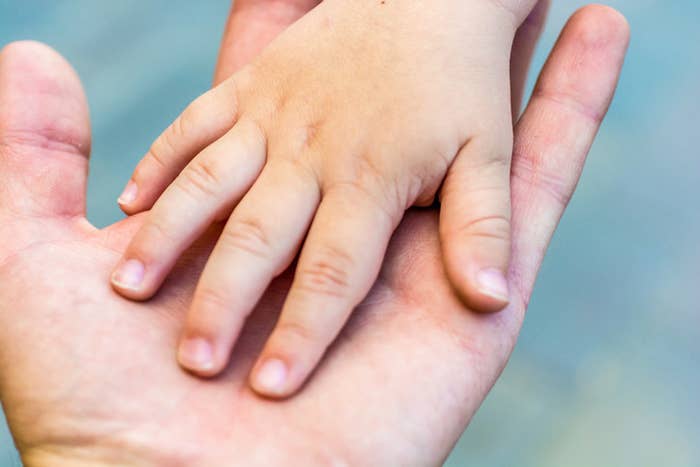 Skin-to-skin is when a baby is placed belly down on a parent's chest right after being born (and dried off).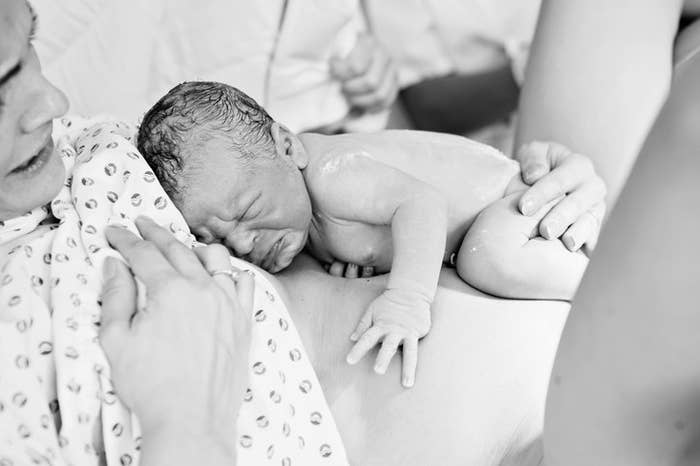 Despite all this, skin-to-skin happens more often with the baby and the person who delivered it, which is why The Rock's photo was so powerful — not to mention a great idea for all new parents, regardless of whether they gave birth.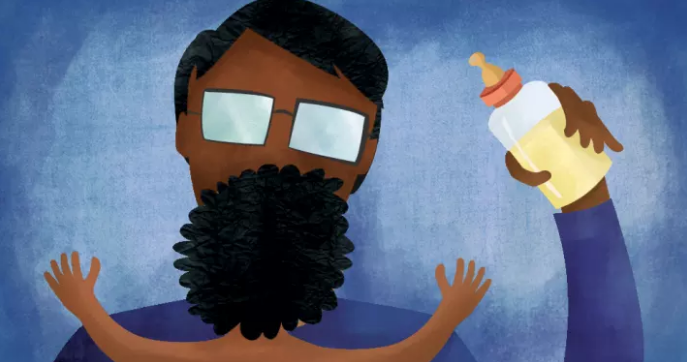 Oh, and one other major benefit? Skin-to-skin can also improve sleep.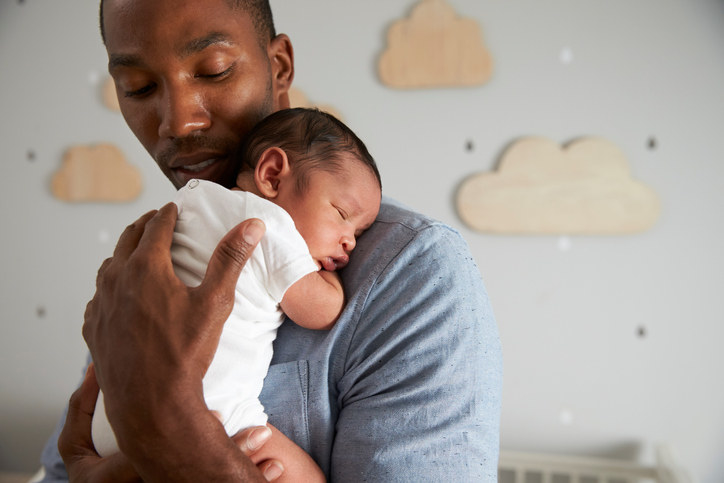 "For the partner, it's equally great and helps form an early bond," Taraneh Shirazian, M.D., an ob/gyn with NYU Langone Health, told Self.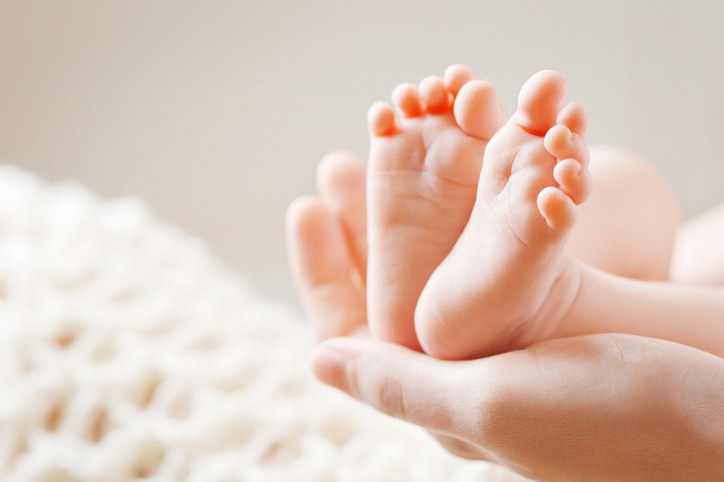 But if you can do skin-to-skin, then make like The Rock and get both partners involved in it.