I don't know who you think is the most stylish bride of 2017, and quite frankly, I don't care.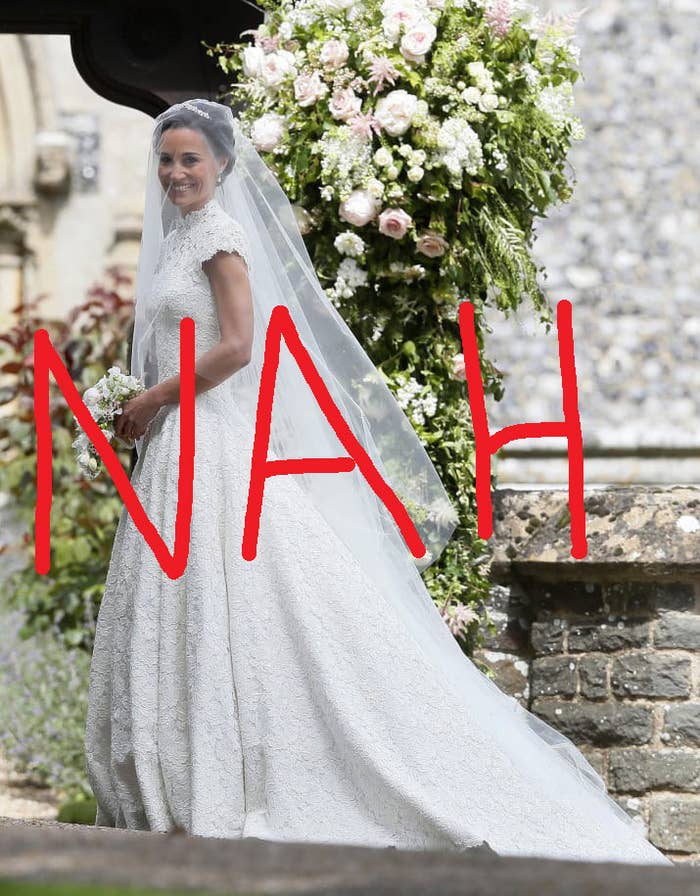 Ladies and gents, the actual winner has been located, and she is none other than this 93-year-old lady in red, Sylvia Martin.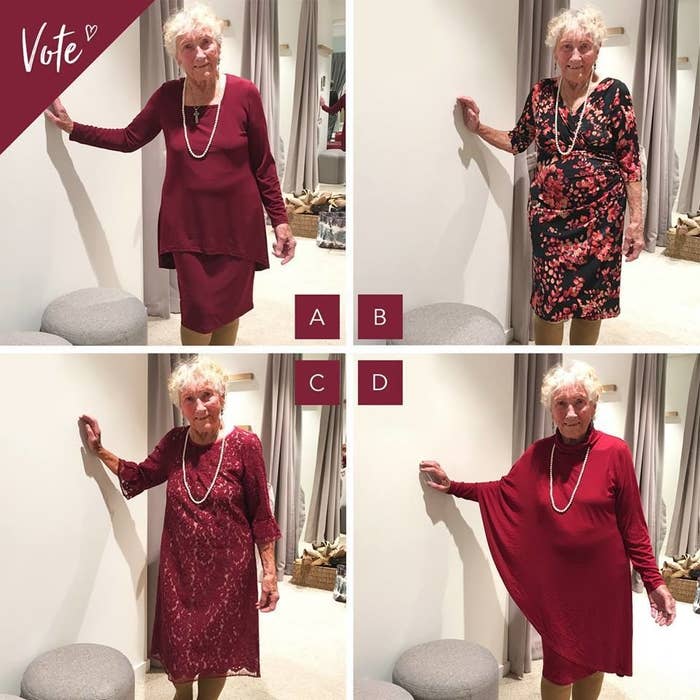 You, laying eyes on her flawlessness for the first time.
Now, let's take a closer look at all of Martin's ensembles. First up is the Rita dress, a timeless, dressy/casual shift dress in a lovely cranberry color.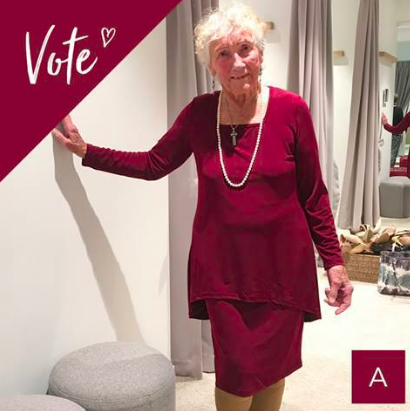 And last but not least is this cape-style dress, but can we talk about how Martin is absolutely nailing her poses and angles?!?!?!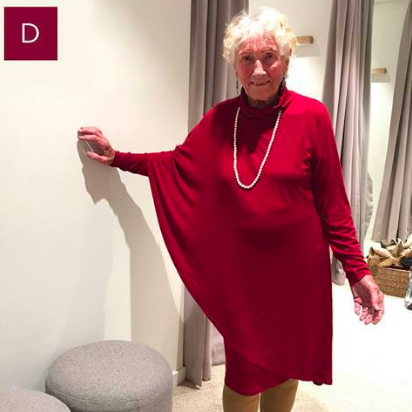 In the Facebook post, Birdsnest said Martin is marrying her longtime friend Frank in July. The two live together in a retirement village, and Frank has asked her to marry him "many times."
"Sylvia has always refused, thinking that to take a new surname would be disrespectful to her deceased husband," the post said. "A year ago, Sylvia took ill and moved to Canberra to be near her family, and Frank thought all hope was lost. When Sylvia recovered, she found Frank, who was living in Adelaide, and convinced him to move to Canberra to be with her. Frank arrived a couple of months ago and again asked Sylvia to marry him. Sylvia had learned that you can keep your own surname when you marry, and so said yes."
Love 👏 isn't 👏 dead 👏 y'all.
Oops. Something went wrong. Please try again later
Looks like we are having a problem on the server.
Now quick, wipe away those happy tears and do the most important thing: Vote on which outfit you think she should wear!!!
SHE SHOULD WEAR ALL OF THEM, LIKE A TRUE PRINCESS BRIDE.