Much to the shock of wedding professionals and enthusiasts, wedding blog Style Me Pretty announced on April 10 that it's shutting down at the end of the month.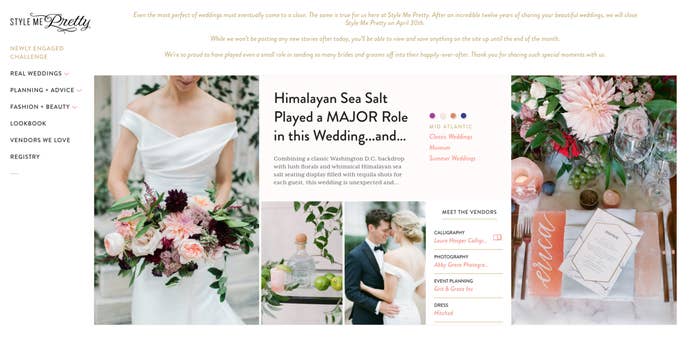 If you got married or know someone who got married in the last decade, it's likely you came across SMP at some point – it's pretty much responsible for what we now think of as "the Pinterest wedding".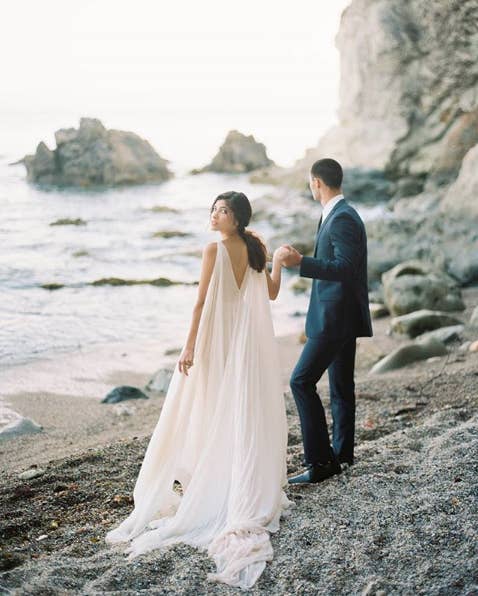 "Even the most perfect of weddings must eventually come to a close. The same is true for us here at Style Me Pretty. After an incredible twelve years of sharing your beautiful weddings, we will close Style Me Pretty on April 30th," the company explained in a statement posted at the top of its website and on its social media accounts.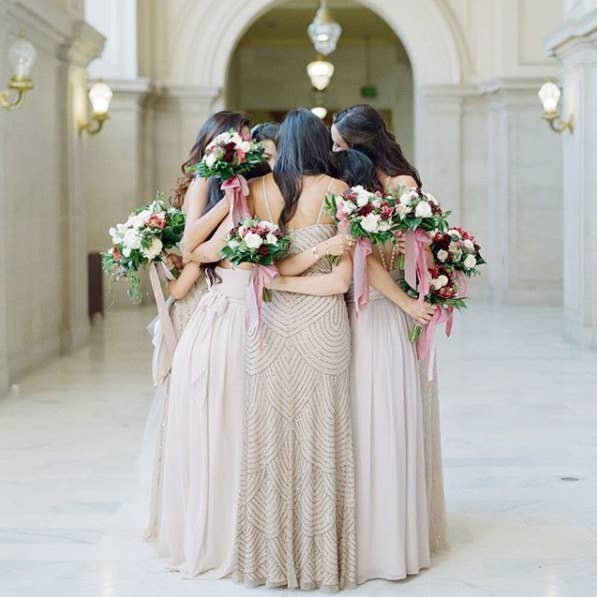 Although Style Me Pretty didn't list an official reason for its closure, a source told BuzzFeed that it was "an unexpected decision made by the parent company."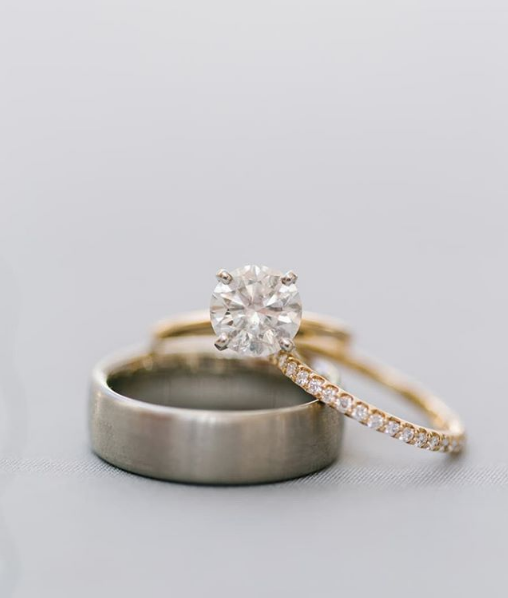 Not only will Style Me Pretty stop posting new content as of today, all of the site's archives will apparently be inaccessible after April 30. Couples and vendors featured on Style Me Pretty were told in an email to screenshot anything they wanted to save.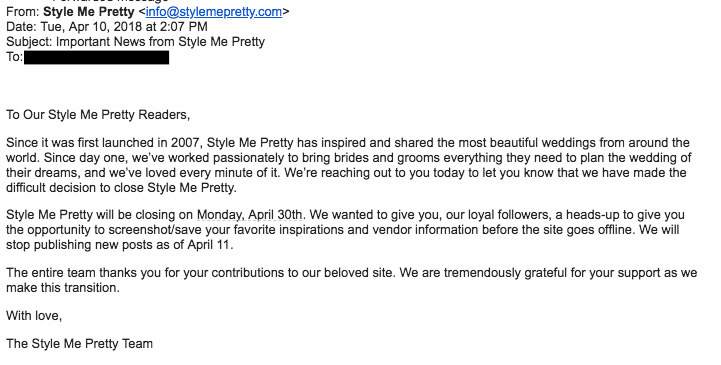 A typical Style Me Pretty wedding looked a lot like this one, with no shortage of sun-dappled photos and lots of cafe lights. The bride in these photos, Adriana Rodriguez Foy, was more than thrilled to be featured on her dream wedding website back in 2013.
For industry professionals like photographers, the loss of the website and its backlog of content is a double whammy, as Style Me Pretty has provided crucial exposure and business for more than a decade.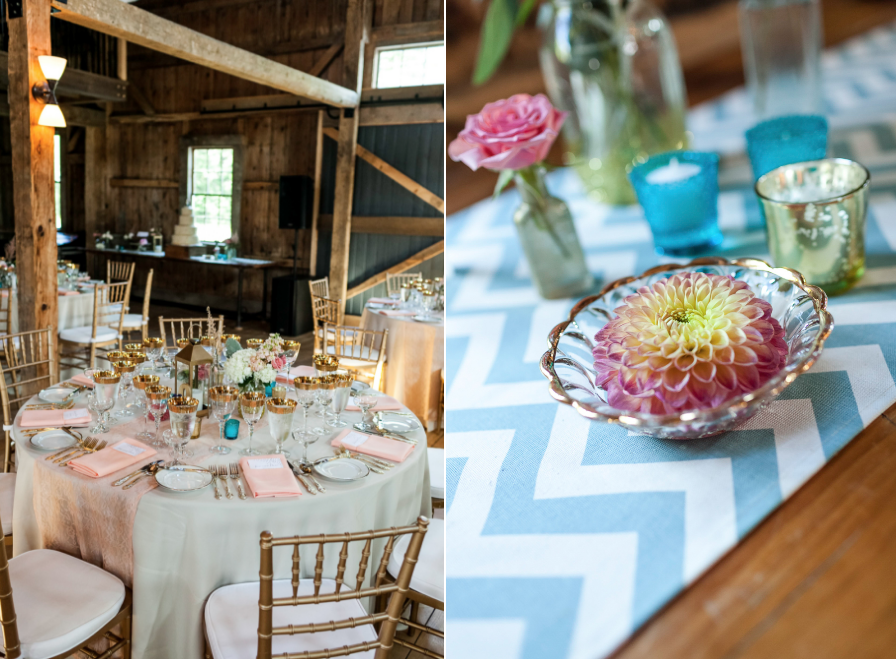 Gilpatrick was in Style Me Pretty's "Little Black Book," an online directory of mostly exclusive, high-end wedding vendors, including photographers and florists.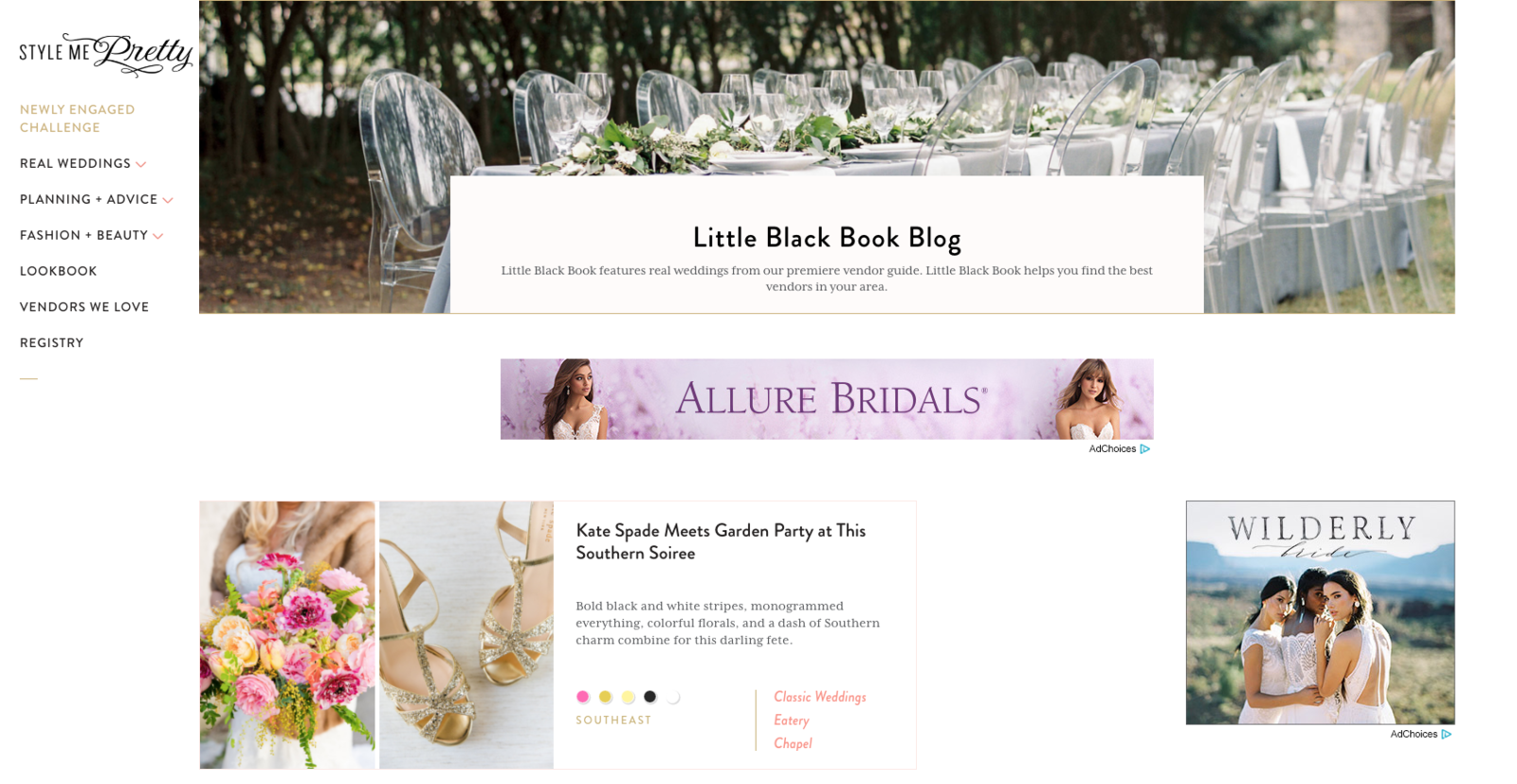 "SMP was the holy grail of wedding blogs," wedding photographer Tracy Englund told BuzzFeed. "I think, as a photographer, we all felt validated if our work was published there."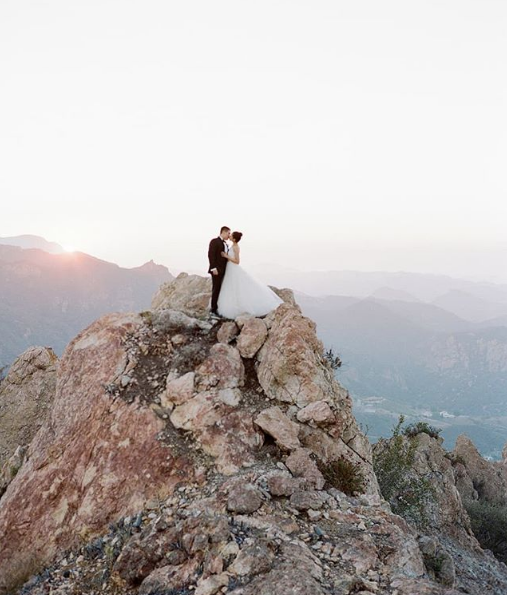 In the wake of Style Me Pretty shuttering, some bloggers are pitching in to help out the couples and vendors who feel blindsided by the news.

Style Me Pretty wasn't perfect — it was heteronormative, embodied many of the most annoying aspects of the wedding industrial complex, and overwhelmingly featured white, affluent women and their headless grooms. That said, it was iconic, hugely influential, and meant a lot to its fans and vendor community.