These Pictures Show The Biggest Difference Between Parents And Grandparents
Fun stuff like this is what grandparents are for.
Five-year-old Dresden Manning and his grandmother Patricia Manning are pretty darn close.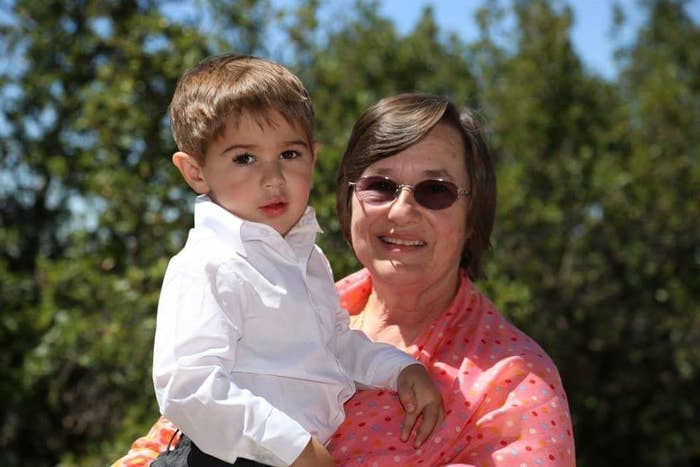 And like most grandmas, Patricia would do anything to make her grandson happy. So when she saw a bathtub challenge on Dresden's favorite YouTube channel, Guava Juice, she decided to surprise him with a challenge of his own.
Patricia's spaghetti bathtub challenge involved cooking 15 pounds of spaghetti, dyeing it five different colors, and throwing them into her tub for Dresden to play in.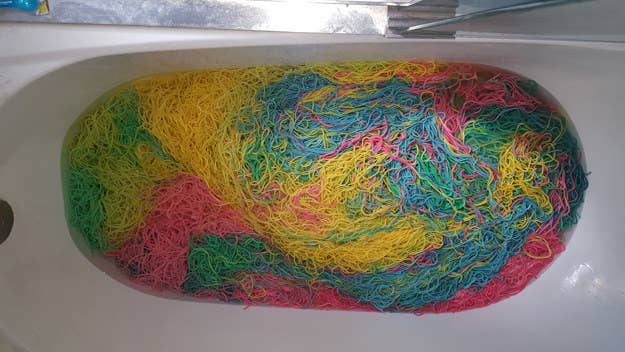 Needless to say, her effort and creativity were well worth it — Dresden loved his spaghetti bath.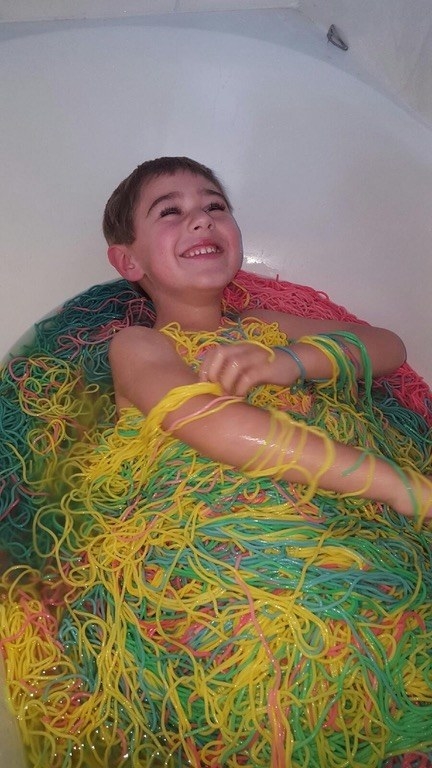 According to Brandon, Dresden spent "two hours squishing and giggling" in the tub.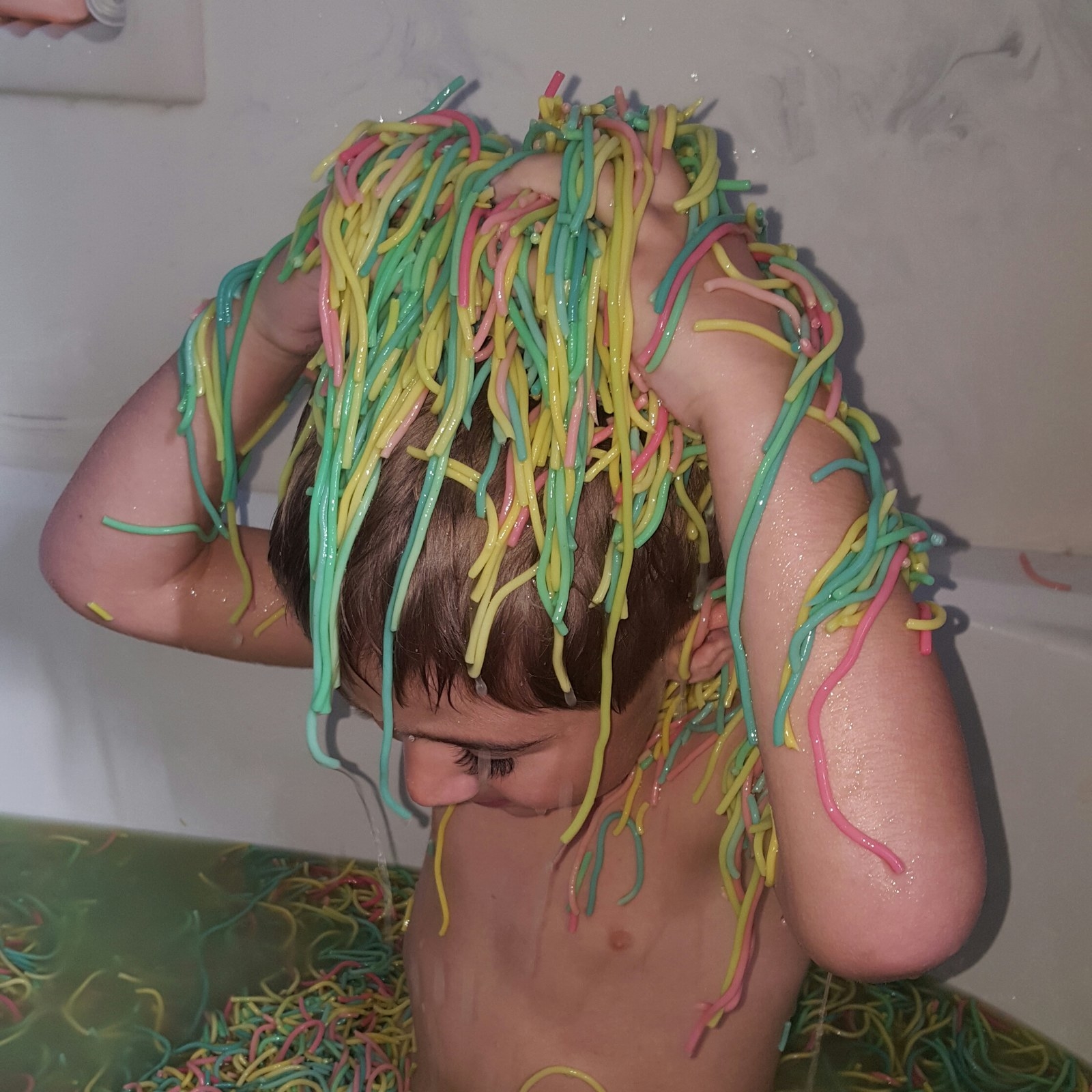 Not only was it well-received, the messy-looking activity was relatively easy to clean.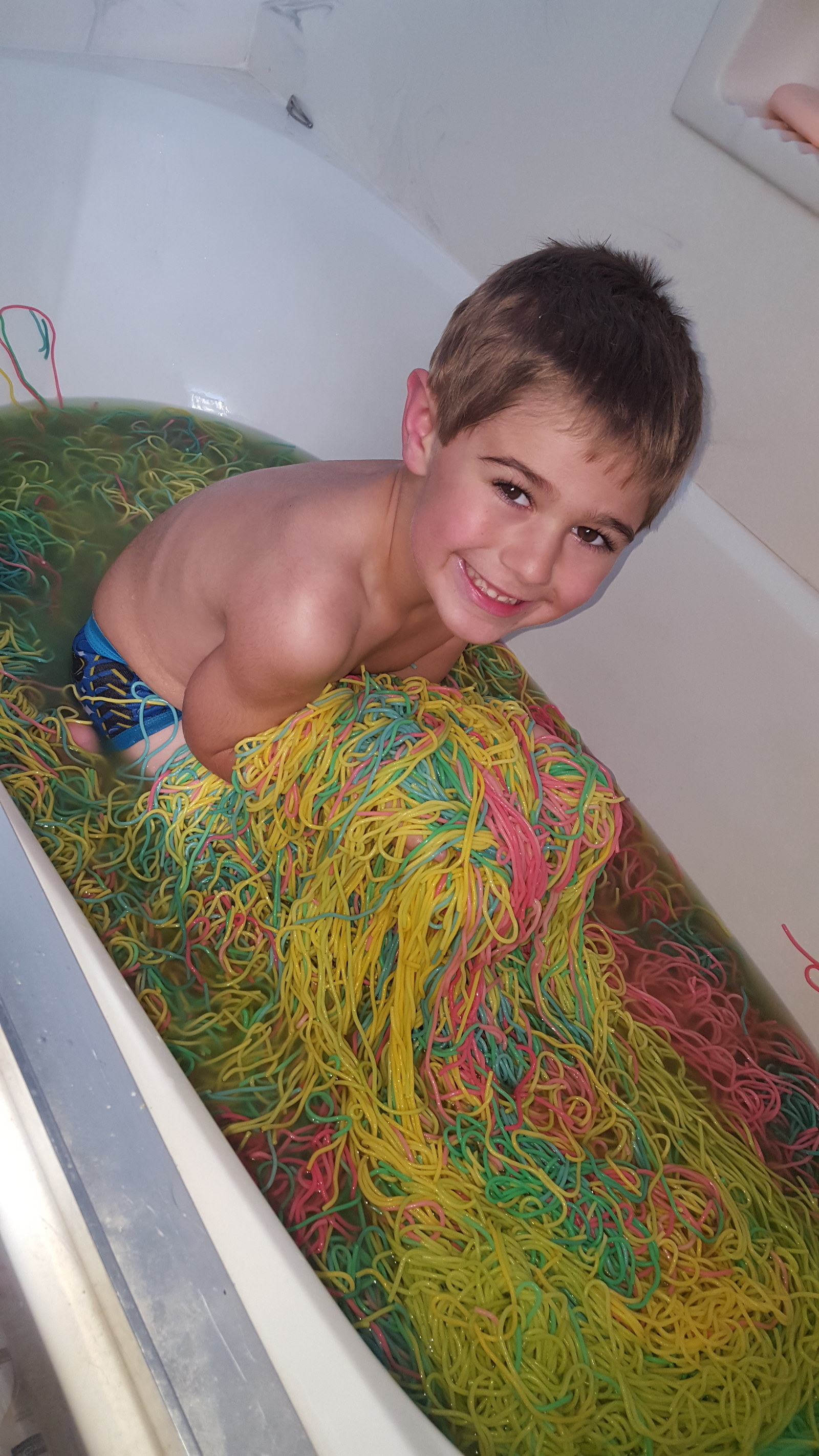 Although the impressive amount of pasta had to be thrown out after the tub was drained because it was unsanitary to eat, Brandon said they plan to match the amount in a donation to a local food bank.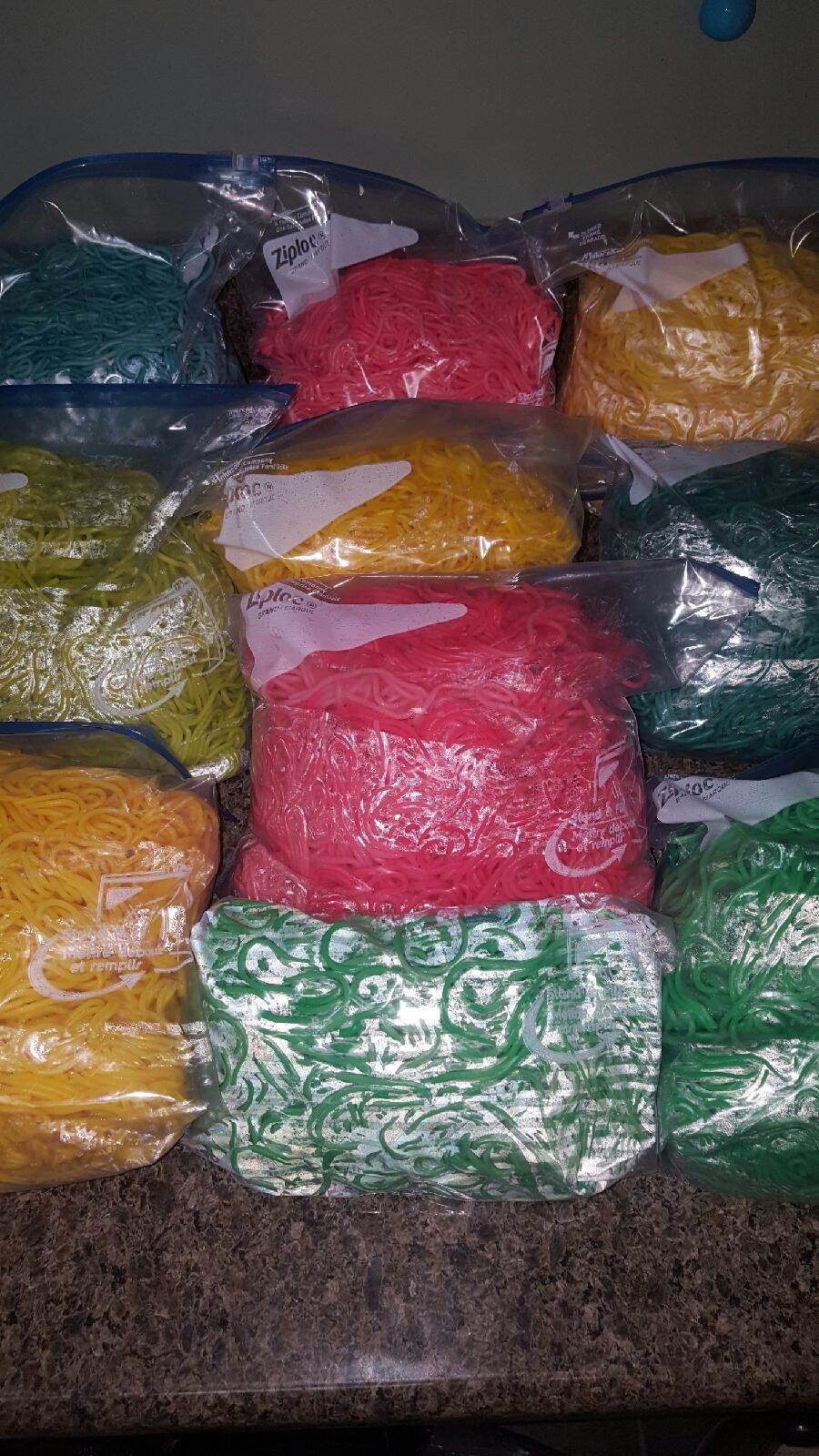 Either way, the whole thing underscores the special bond between grandparents and their grandchildren.