Unless you've been in a champagne haze or on a social media cleanse recently, this probably feels way too real.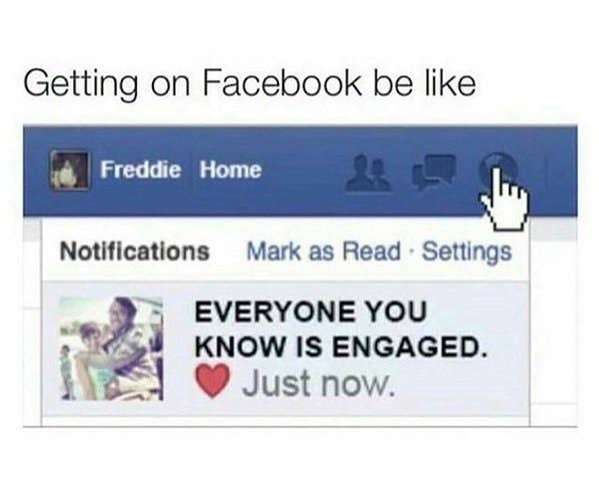 Unsurprisingly, Facebook found that the most popular days for engagement announcements are Christmas Eve, Christmas Day, New Year's Day, and Valentine's Day.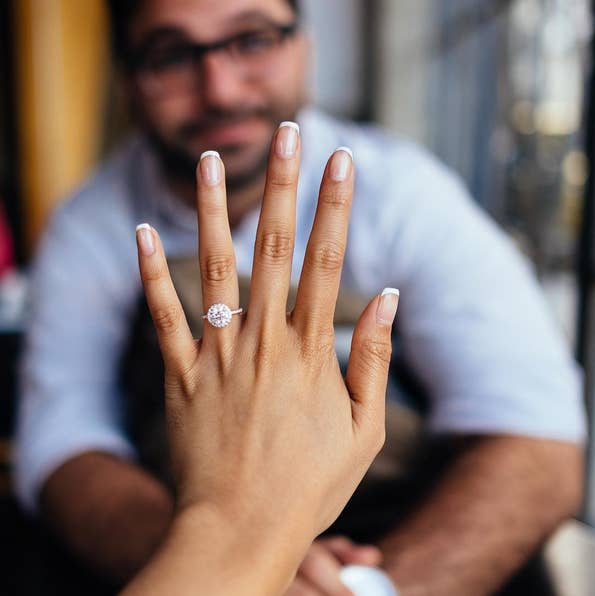 That means there are many, many more exciting, adorable ones to come.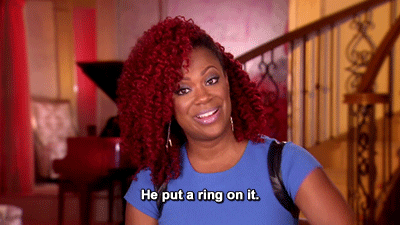 Whether you're engaged, married, or ~doing you~ right now, you can make the most of this romantic time of year with this drinking game. Every time one of these thing happens, take a drink (the number of drinks = the number of emojis)...
• You stalk the hashtag: 🍺
• Someone you haven't talked to in 5 years gets engaged: 🍺
• "I get to marry my best friend!": 🍷
• "I'm so lucky!": 🍷
• "I/she/he said yes!": 🍷
• "Somehow, ____ agreed to marry me!": 🍷🍷
• Your mom starts dropping hints: 🍷🍷
• The announcement gets 200+ likes: 🍻
• The news sparks a group text: 🍻🍻
• A ridiculously clever wedding hashtag: 🍸
• The engagement ring is mind-blowingly pretty: 🍷🍷
• It happens on a vacation: 🍺🍺
• There's a cute dog in a proposal picture: 🍺🍺🍺
• You not-so secretly hope you'll be invited: 🍷🍷
• It happens on a holiday: 🍸🍸
• You accidentally like an acquaintance's ring pic: 🍷🍷🍷
• You witnessed their first hookup: 🍻🍻🍻
• A friend's parent gets engaged: 🍸🍸
• You're asked to be in the wedding: 🍸🍸🍸
• Your sibling gets engaged: 🍻🍻🍻🍻
• Your BFF gets engaged: 🍸🍸🍸🍸
• You become the last single AF friend: 🍷🍷🍷🍷
• An ex gets engaged: 🍷🍷🍷🍷🍷
• You get engaged: 🍸🍸🍸🍸🍸
Start playing along now, or pin this bingo version to use as you go, if you prefer.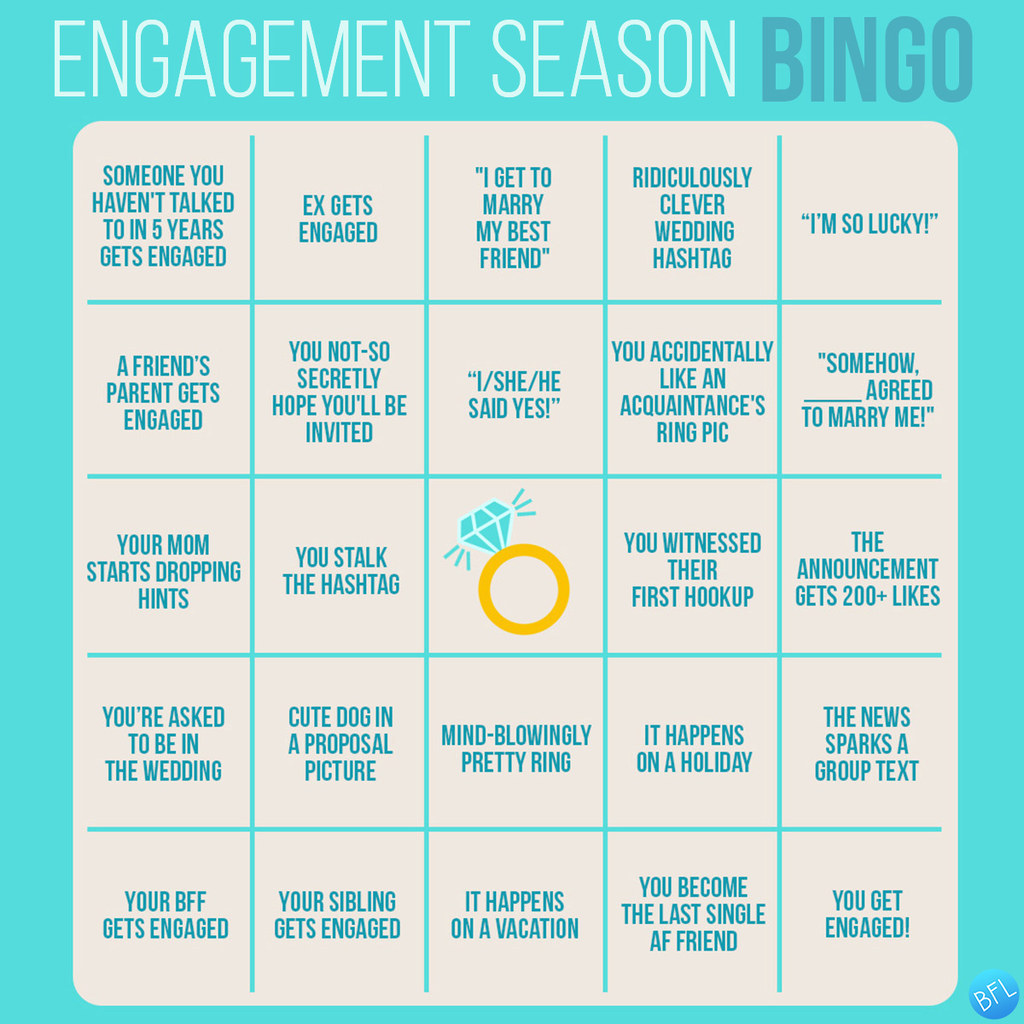 Just mark each square when applicable, and let us know how you do in the comments!