OK, These Toilet Paper Wedding Dresses Are Actually, Like, Really Pretty
TP isn't just for when you pee pee.
On Thursday, Cheap Chic Weddings hosted its 12th Annual Toilet Paper Wedding Dress Contest, and call me crazy, but I thought the top 10 finalist gowns were crazy beautiful.
Of the more than 1,500 entries submitted, 10 made it to the final runway show, where four judges voted on the winning design.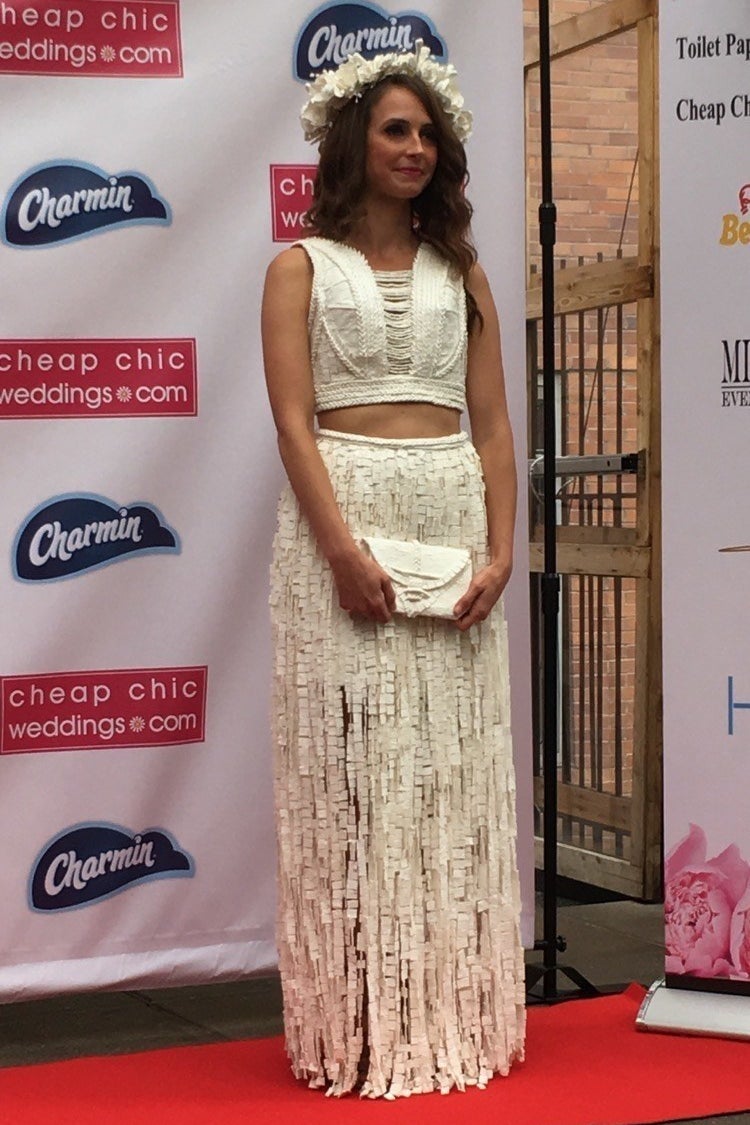 This beachy crop top lewk was made by the ~legendary~ Susan Brennan, who's won the grand prize three times.
I sat in the front row for the fashion show, which means I got an up-close and personal look at all of the fabulous paper creations.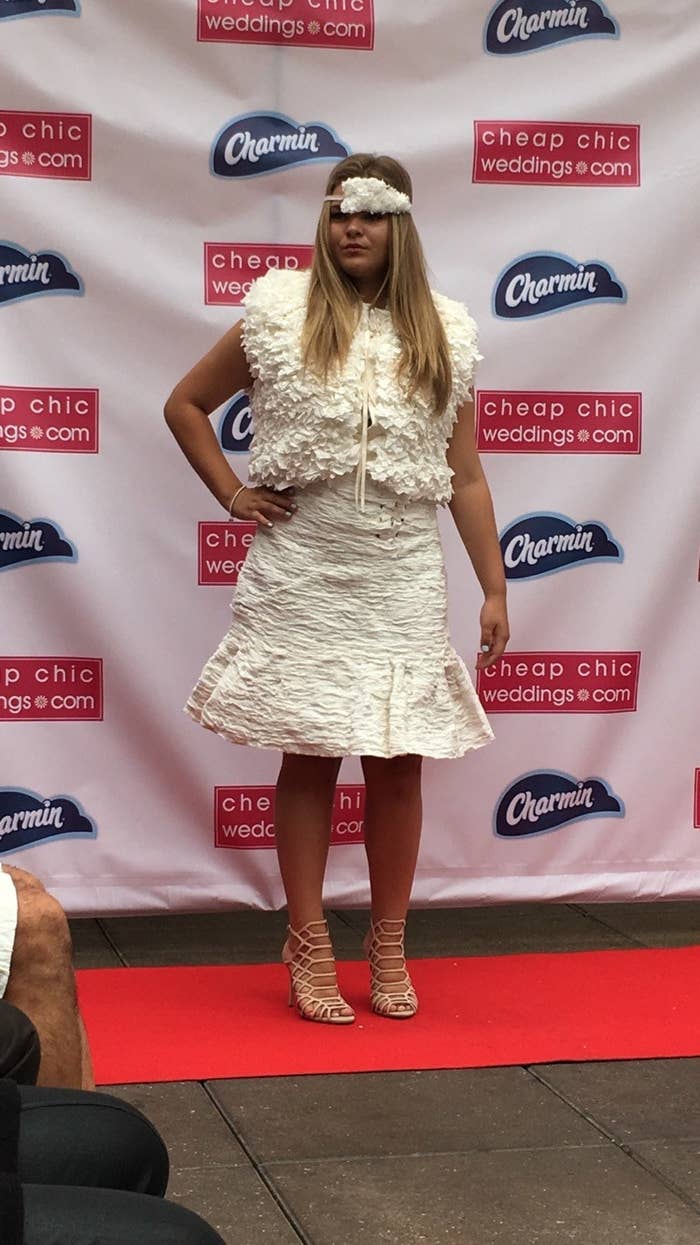 Roy Cruz used 42 ROLLS OF TOILET PAPER to make this dress, and his effort paid off — it was voted fan favorite in an online contest.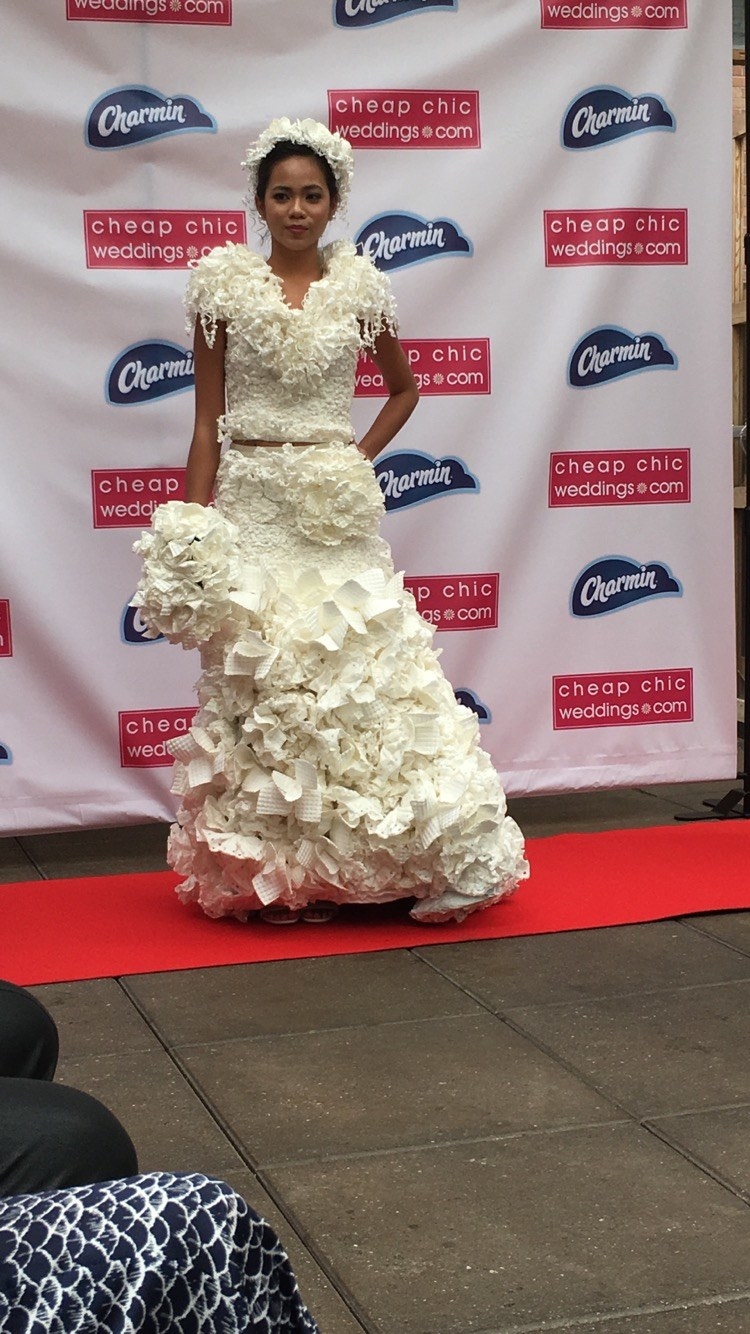 And, I mean, hi.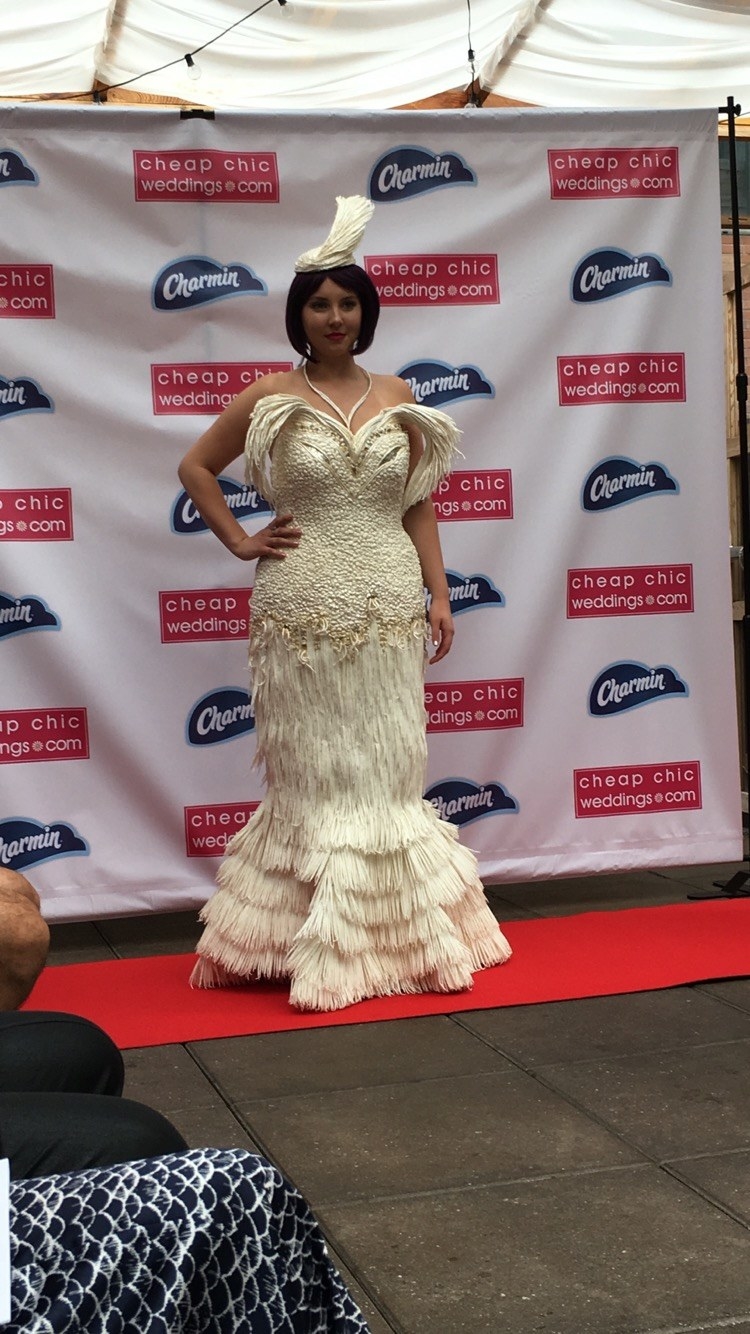 Luis Razo calls this one "Pleats and Gathers"...look at the flowers he made out of the stuff you wipe your butt with!!!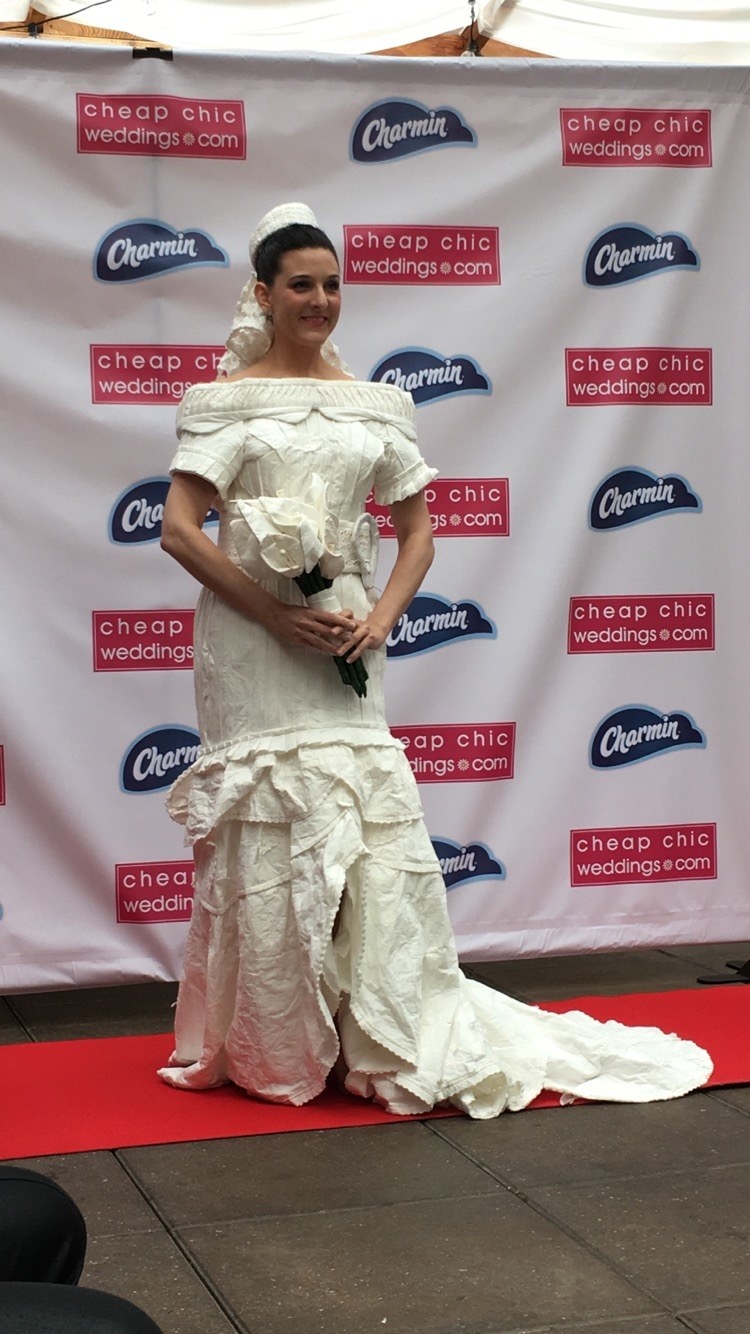 OK. This one is called "Galactic Nostalgia."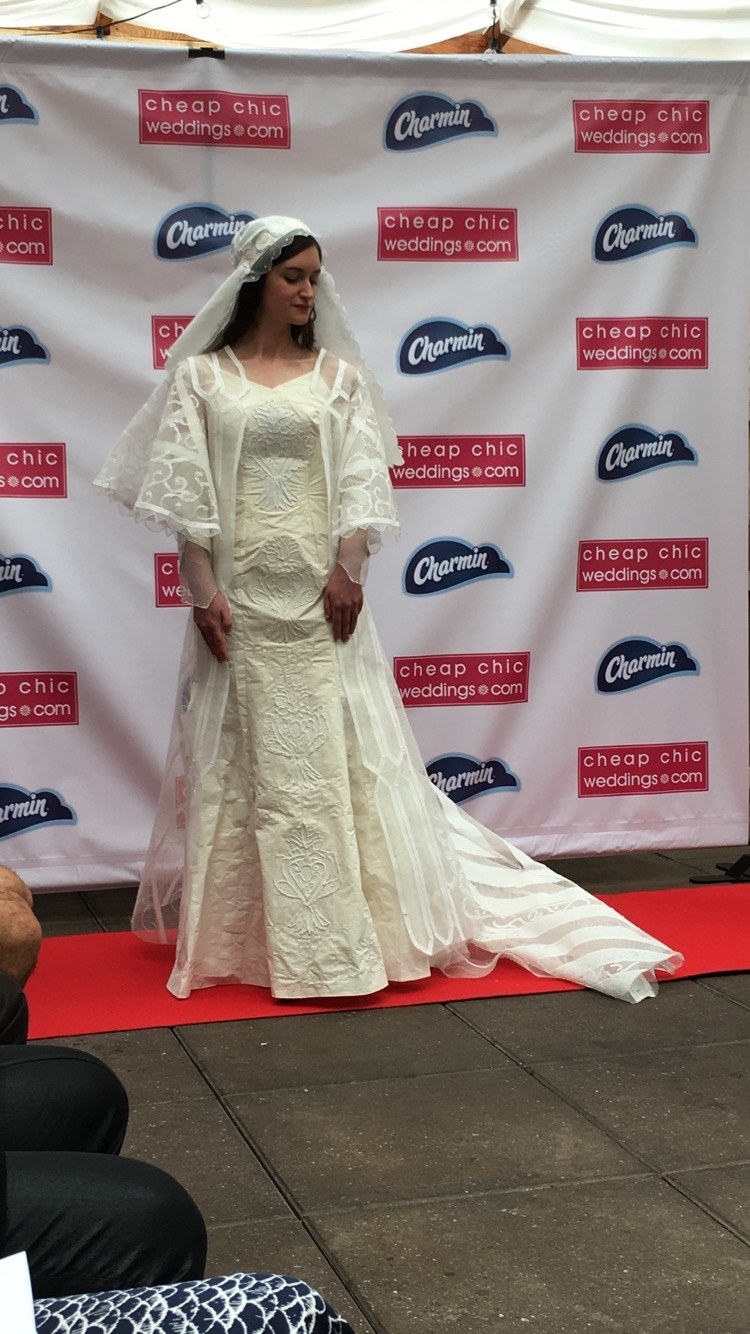 Those gowns were great, but sadly even didn't make it into the top three. This one, by Donna Vincler, did! It came in third place, and you can't tell here, but the skirt comes off, turning it into a cute minidress.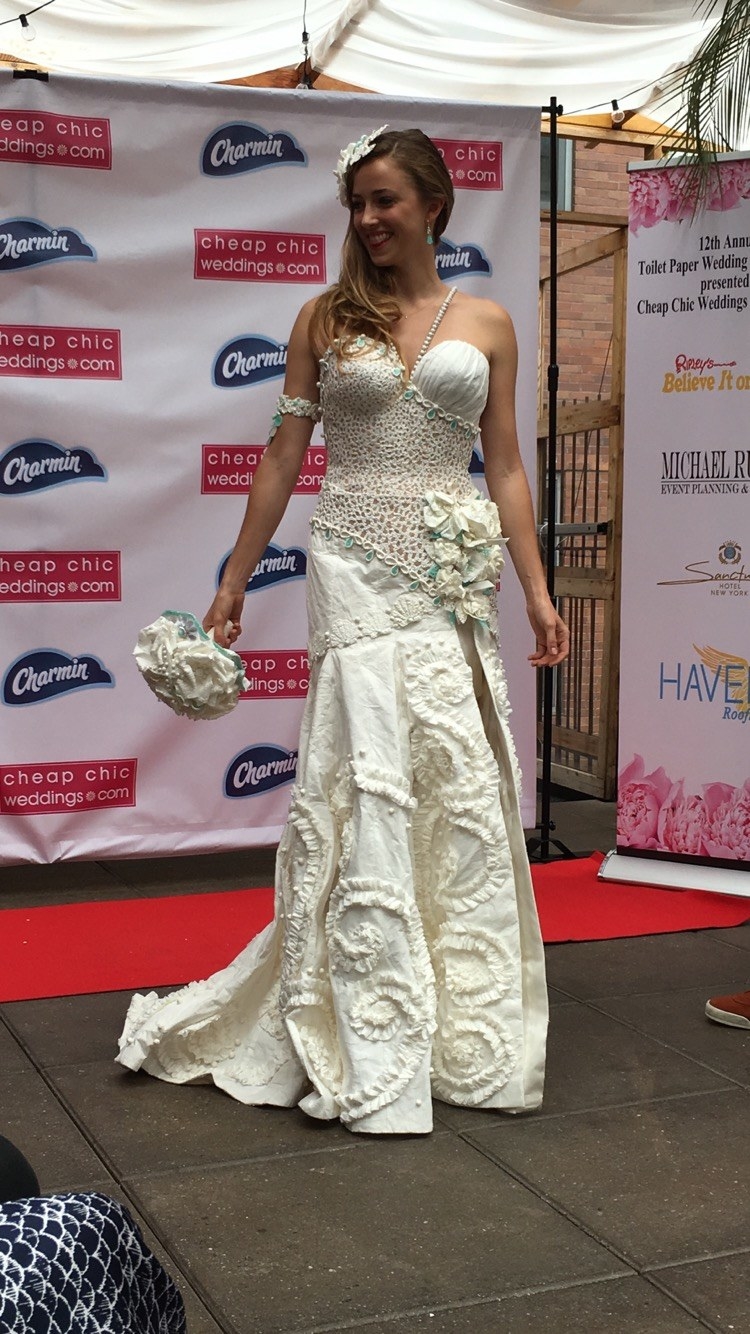 And this one, designed by Judith Henry, came in second. She used 30 rolls of toilet paper to make it, and it has PANTS underneath.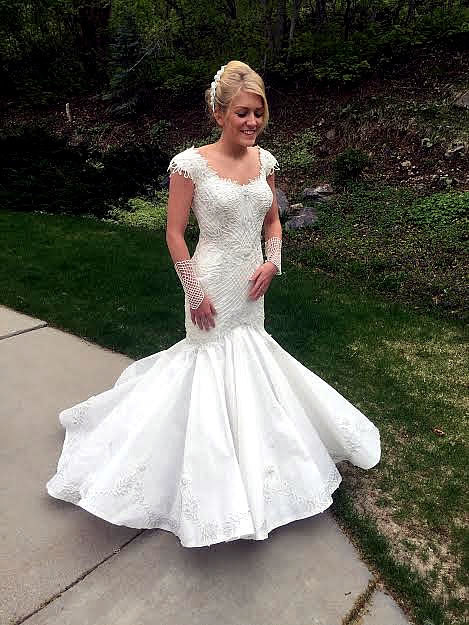 But first place went to this ridiculously stunning design by 25-year-old Van Tran, who shrieked with excitement when judges announced her name.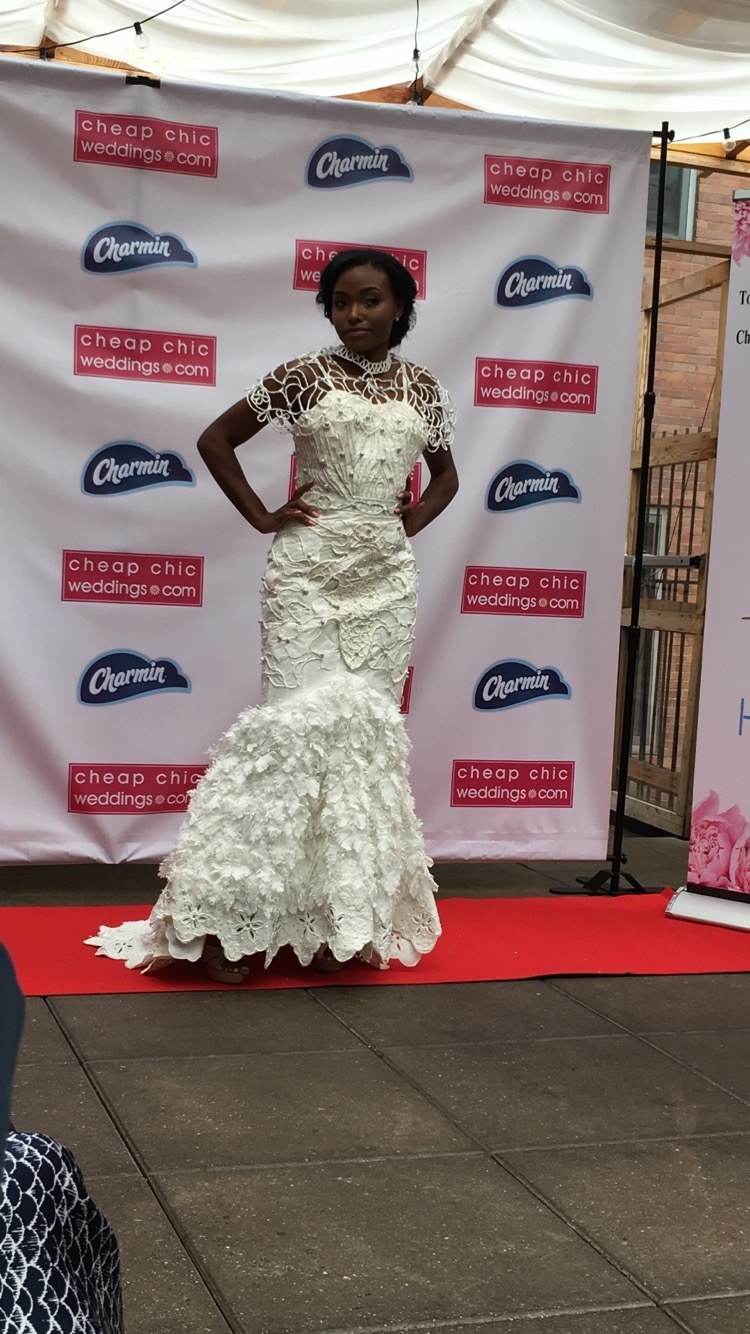 Tran won $10,000 for her efforts, which means she may never have to pay for toilet paper again.