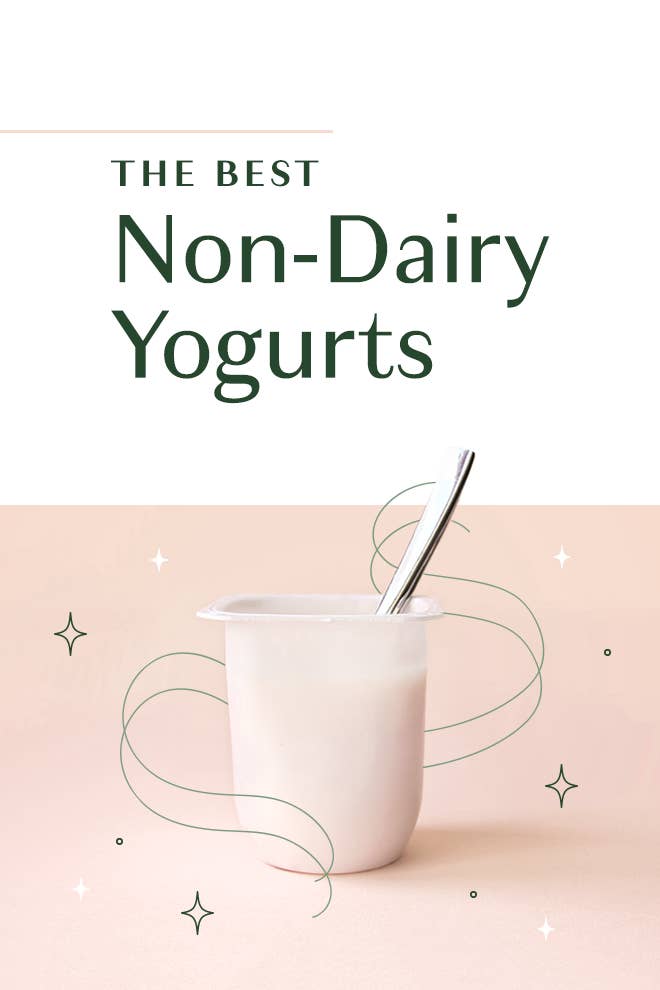 Hello! I'm Terri, and yogurt is my favorite breakfast food. Sadly, I'm lactose intolerant, which means eating my favorite breakfast food sets me up for a pretty rough day.
In the interest of my digestive system's health, I recently decided to try four yogurts made with dairy substitutes: cashew milk, soy milk, almond milk, and coconut milk.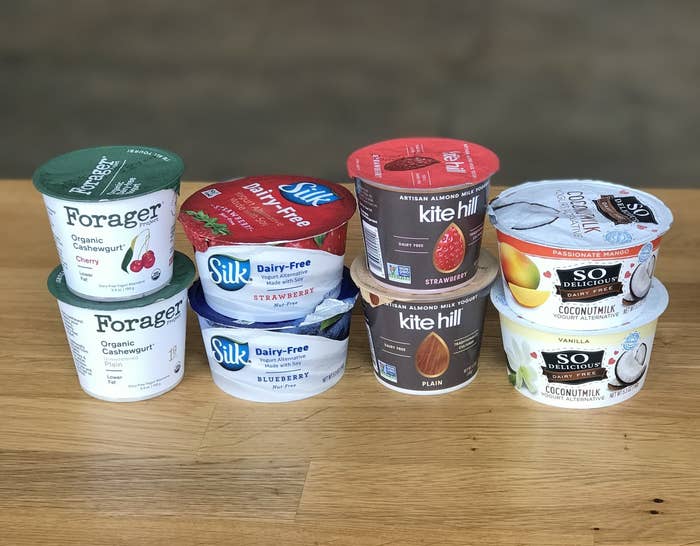 I also enlisted two coworkers: Tom, who loves yogurt and eats cherry Chobani basically every morning, and Rachel, who's vegan (aka a pro at trying dairy alternatives).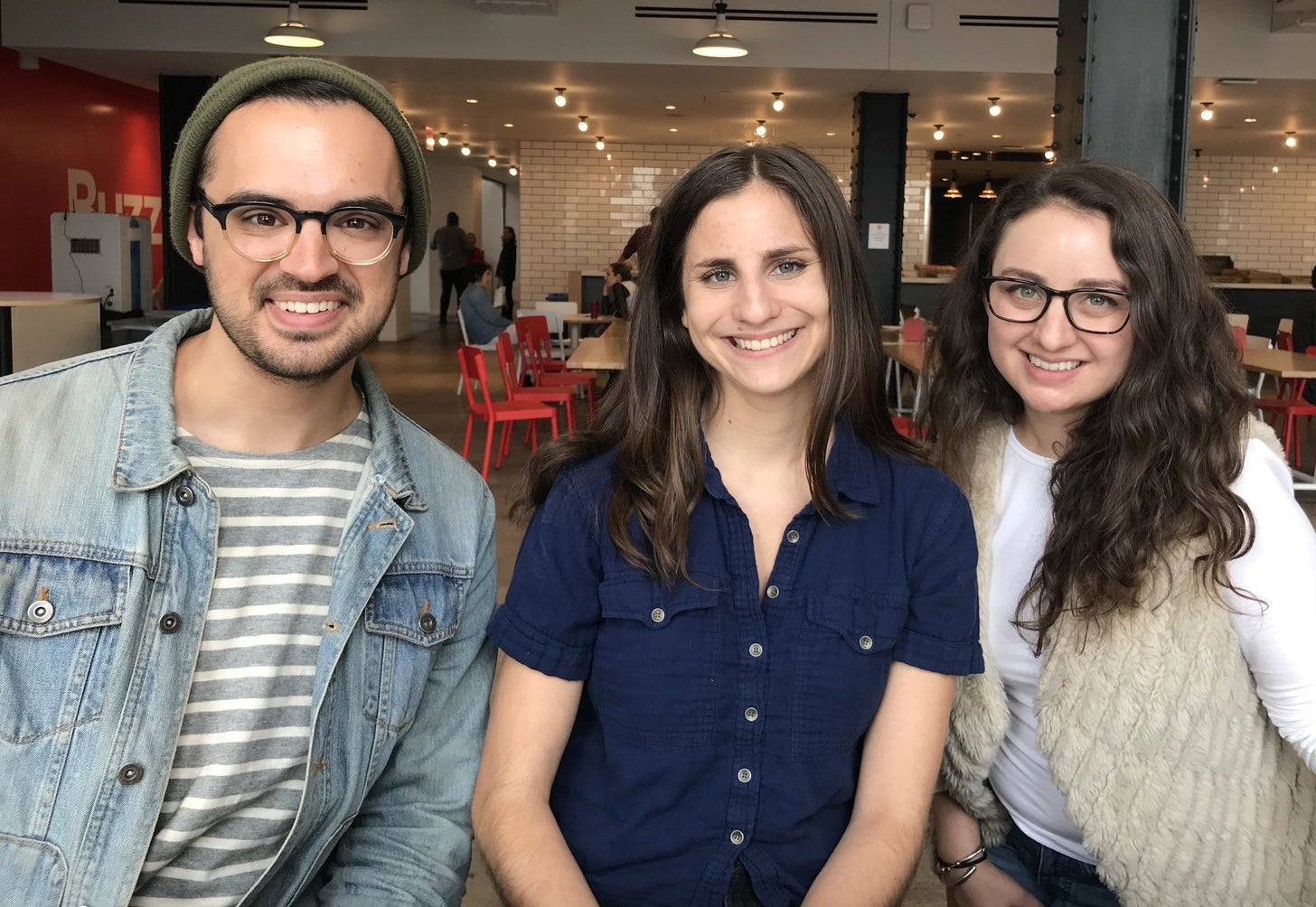 We started out with the Forager Project Cashewgurt, which we tried in the plain variety.
We also tried it in the cherry flavor.
Next up: Kite Hill almond milk yogurt in plain.
We moved on to So Delicious Vanilla, which is made with coconut milk.
So Delicious's passionate mango flavor was also on tap.
And finally, we tested out Silk soy yogurt in strawberry.
We also sampled Silk's blueberry option.

The Silk yogurt was the hands-down favorite. Not too much sugar, delightfully thick and creamy, and an authentic yogurt experience from beginning to end. The best part of waking up is soy yogurt in a cup!
What's your favorite non-dairy yogurt? Tell us in the comments!