Folks, it's time to say goodbye to the Ken doll you — and Barbie — know.
And time to say hello to the brand spankin' new Ken dolls Mattel just introduced!
The new 2017 Barbie Fashionistas line includes 15 (!) new Ken dolls, and they're pretty different from anything we've seen before. For starters, they come in three different body types: Broad, slim, and original. (Click any photo to enlarge.)
While the man bun is getting all of the attention, another hairstyle, cornrows, also made its debut, signaling an important advance in diversity among the dolls.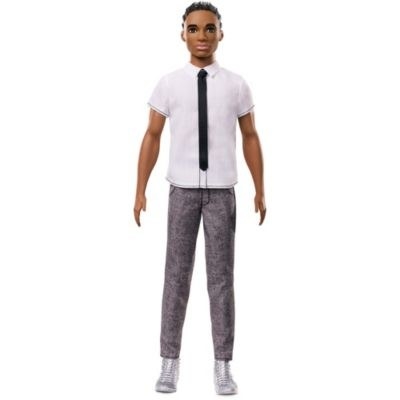 In total, the new Kens come in seven different skin tones, eight hair colors, nine hairstyles, and, in case you didn't already notice, trendy outfits that you might see at a Brooklyn bar.
People seem to be pretty amused at the wide variety of new dolls, especially the one with the man bun.
But they're also excited about the new Barbie styles, which, like last year, come in four different body types and a wider variety of skin tones and ethnicities.
Lookin' good, Barbie and Ken.
Oops. Something went wrong. Please try again later
Looks like we are having a problem on the server.
What do you think of the new Ken dolls?
Ehhh I was never into Barbies and Kens myself.

Fuck the doll patriarchy.