Costco is a magical wonderland filled with free samples, bulk batteries, and all of the $1.50 hot dogs you could ever want. The store also, as you will learn from Karinne Tarshish and Dan Klamet's engagement pictures, really nails the ~trendy~ warehouse-chic vibe.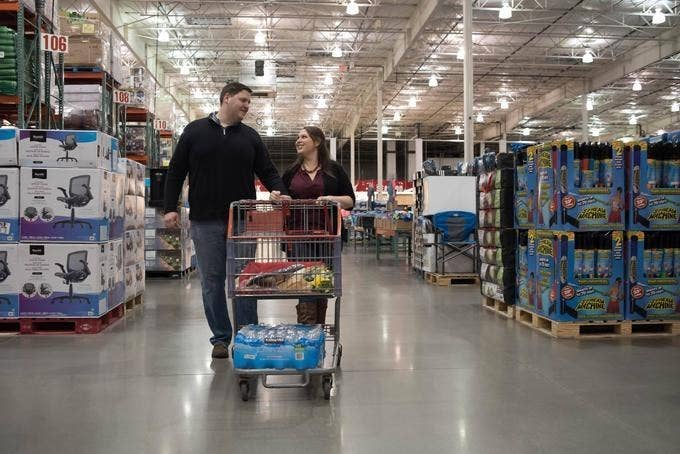 The couple hit up the Saint Louis Park, Minnesota, Costco location on April 25 for their engagement session, and their photos make even a discount cheesecake look romantic.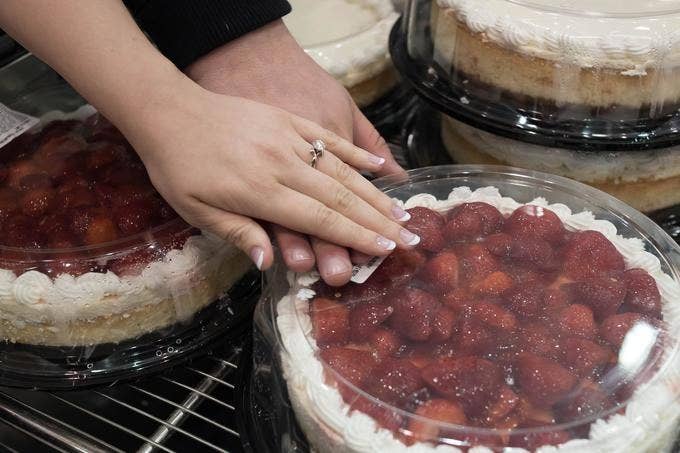 "We didn't want to do the standard photos," Tarshish told BuzzFeed on choosing their "favorite store" for the photo shoot.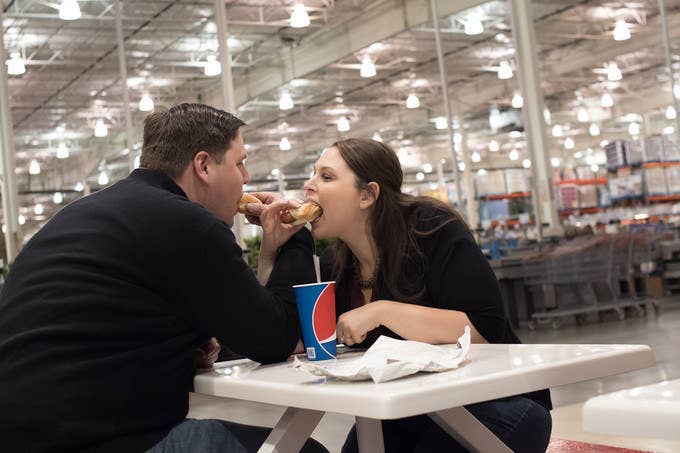 "I thought it might be funnier to romanticize us doing our daily normal things," Tarshish said.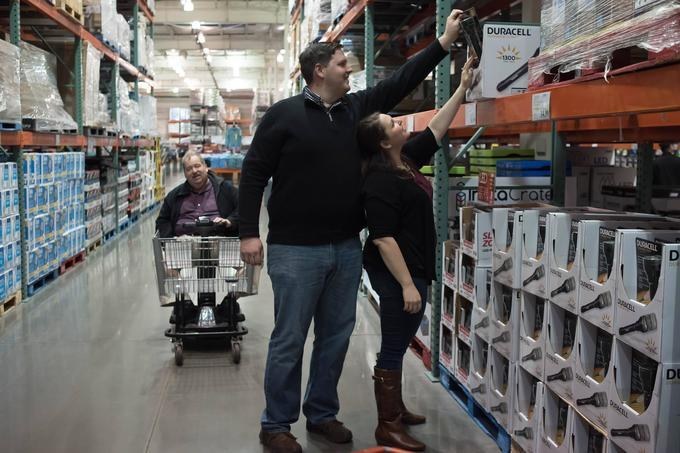 Their photographer, Emmerlee Sherman, was equally excited about the location, and managed to make the busy store look like it belonged just to the two lovebirds.
This photo of Tarshish cradling a pork shoulder is a favorite among their family and friends.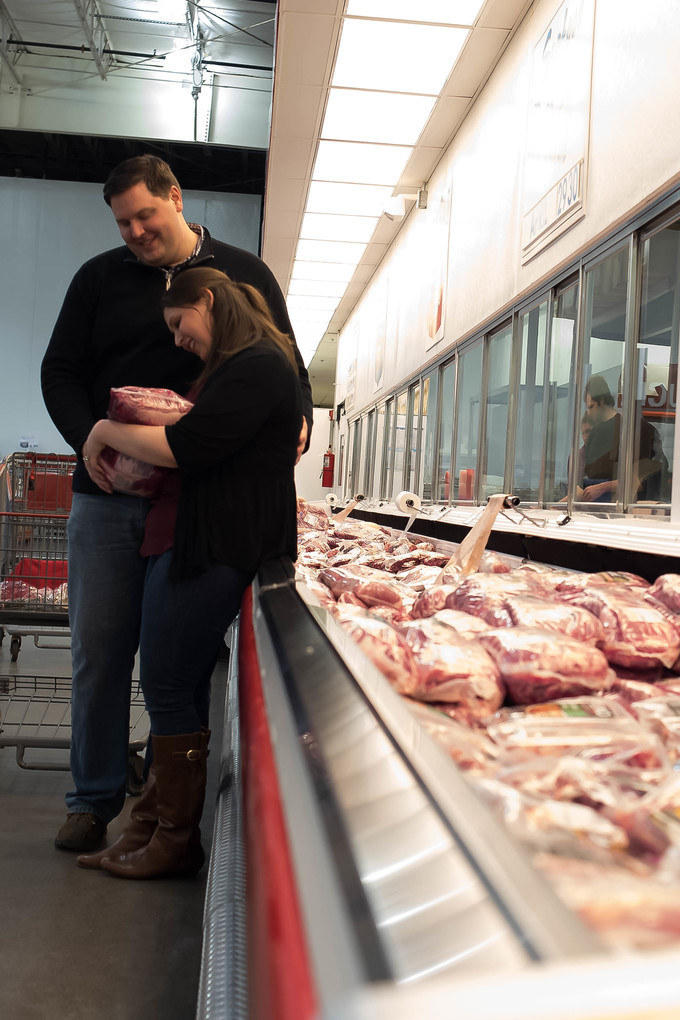 And this one of Klamet tying his shoe will be the save-the-date photo for their Oct. 16 wedding.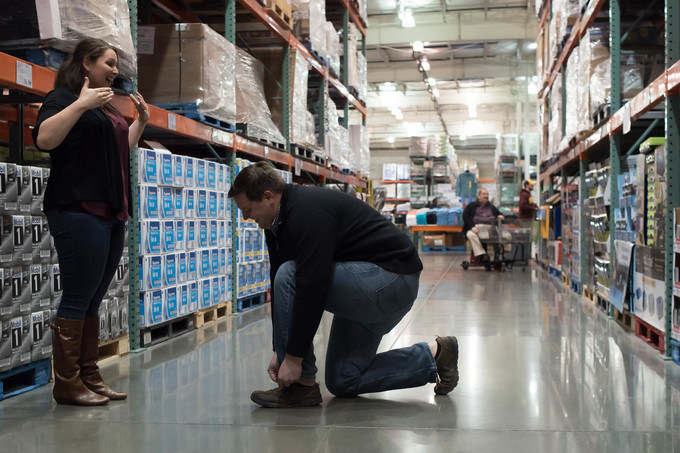 "They are really satirical, so I think that in a way it is a good representation of our sense of humor," Tarshish said of the pictures.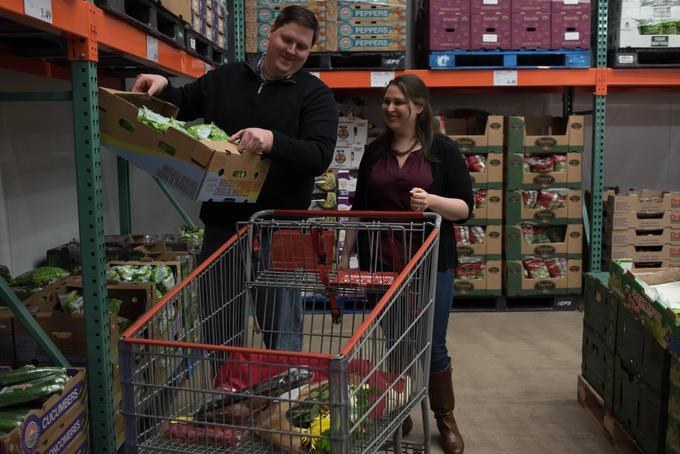 Clearly, she got her a man who can do both.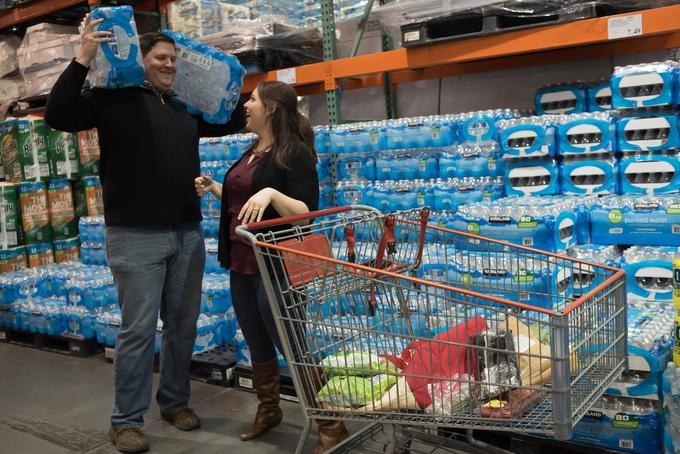 Their love of Costco only goes so far, though — it won't be a part of their wedding. "We aren't crazies who are going to get a tattoo of the Costco logo or something," Tarshish said.