Of all of the lovely activities fall has to offer, the very best one is some good old fashioned leaf peeping.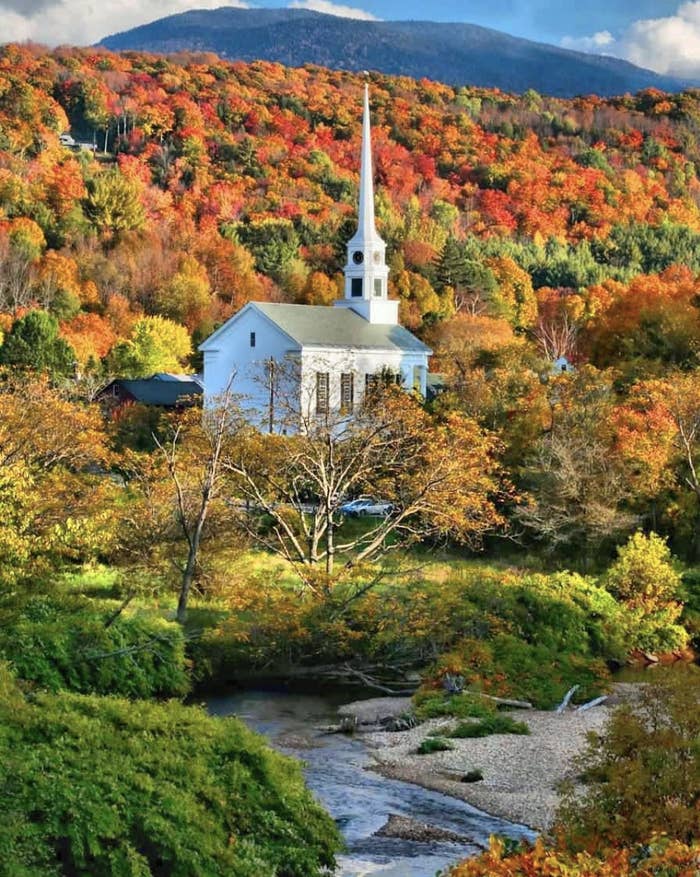 But as anyone who's stepped outside in late autumn knows, those vivid reds, yellows, and oranges don't last long — usually around five weeks.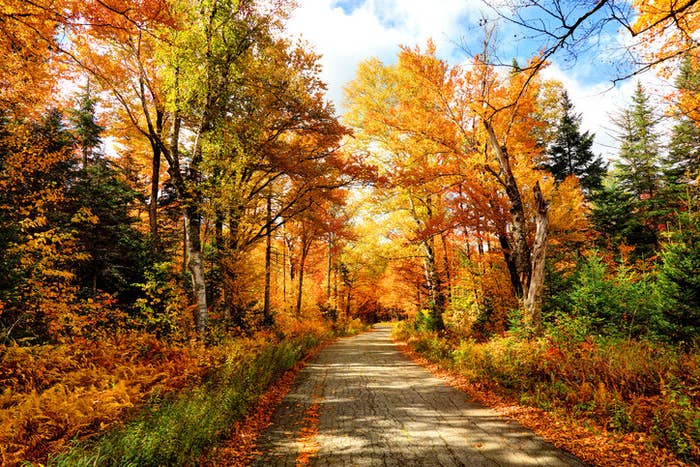 To help anyone looking to do a little leaf peepin', the Smoky Mountains created an interactive fall foliage map, which shows where and when the leaves are at peak prettiness.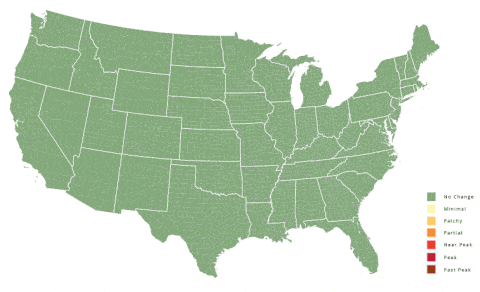 Right now, it's a liiiiittle early to see anything other than green, but by Oct. 8, most of the Northeast and Southwest US will be awash in autumnal beauty.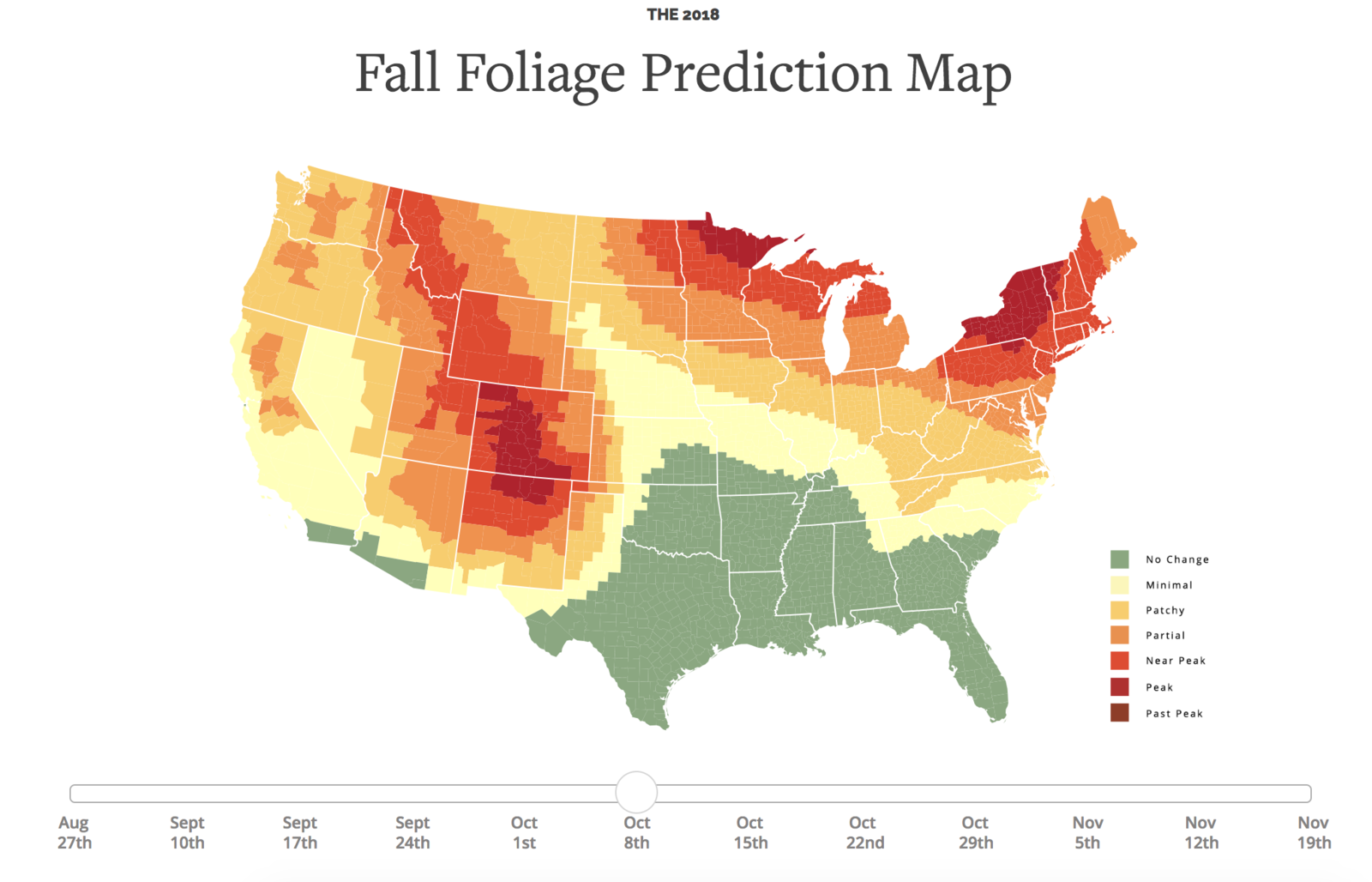 And if you live in the Deep South, you can enjoy those fall colors well into November!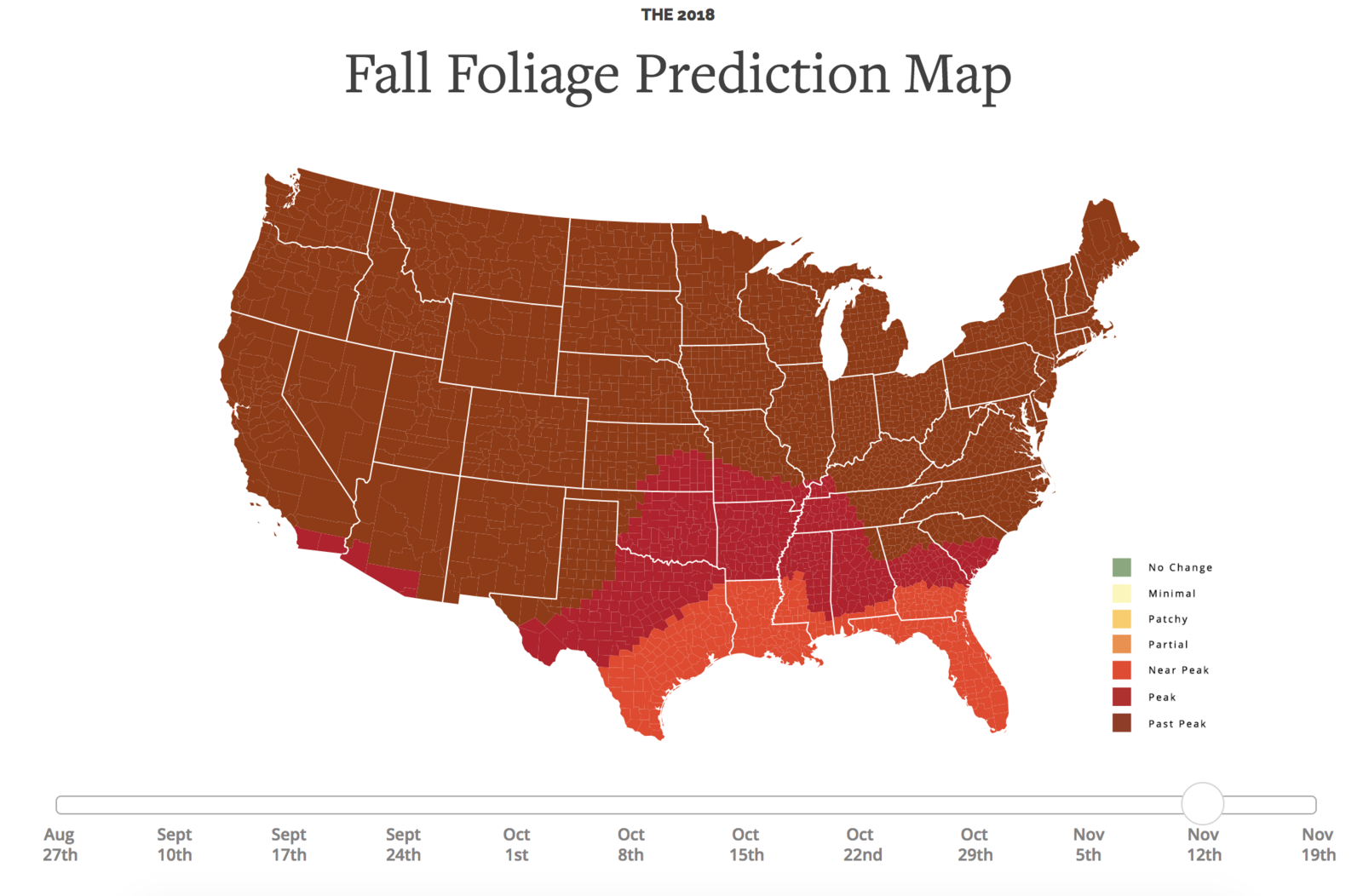 The nice thing is that no matter where you live in the US, there's probably a spot near you where you can see the leaves changing colors.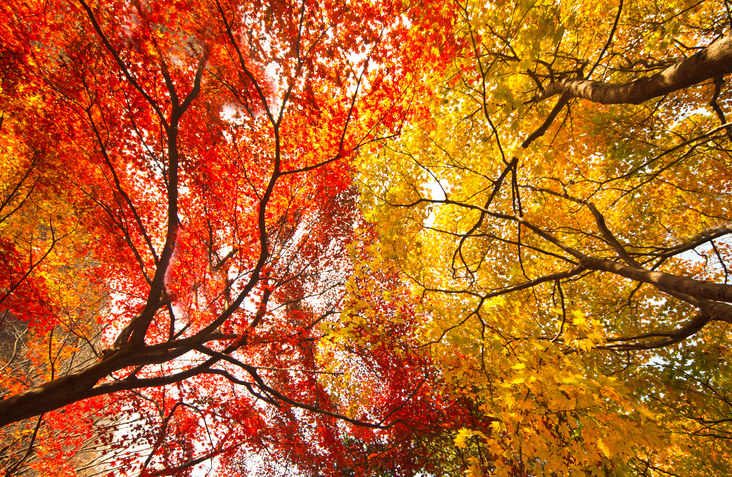 And, reminder: getting out into nature whenever you can — particularly if you're looking at trees — is a great move for your mental and physical health.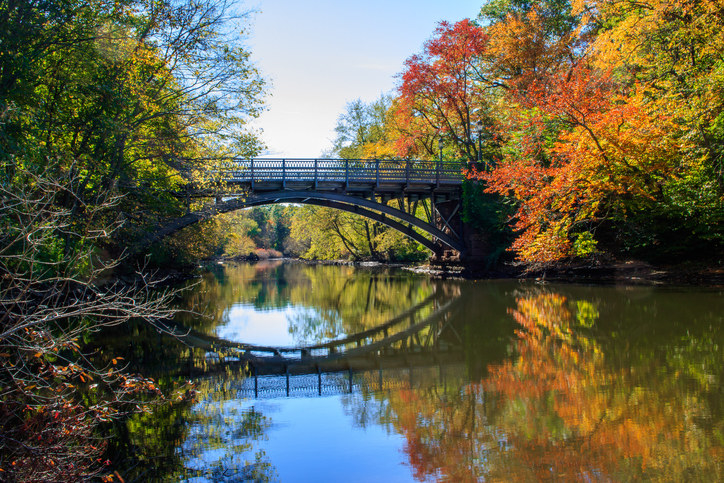 So if you can even set aside a few hours to gaze in awe at the colorful wonders of trees this fall, by all means, do yourself a favor and get out there.