This summer 2017 bucket list is currently going viral, thanks to its mix of cute things like "star gaze" and slightly more typical teenage items like "get drunk all the time."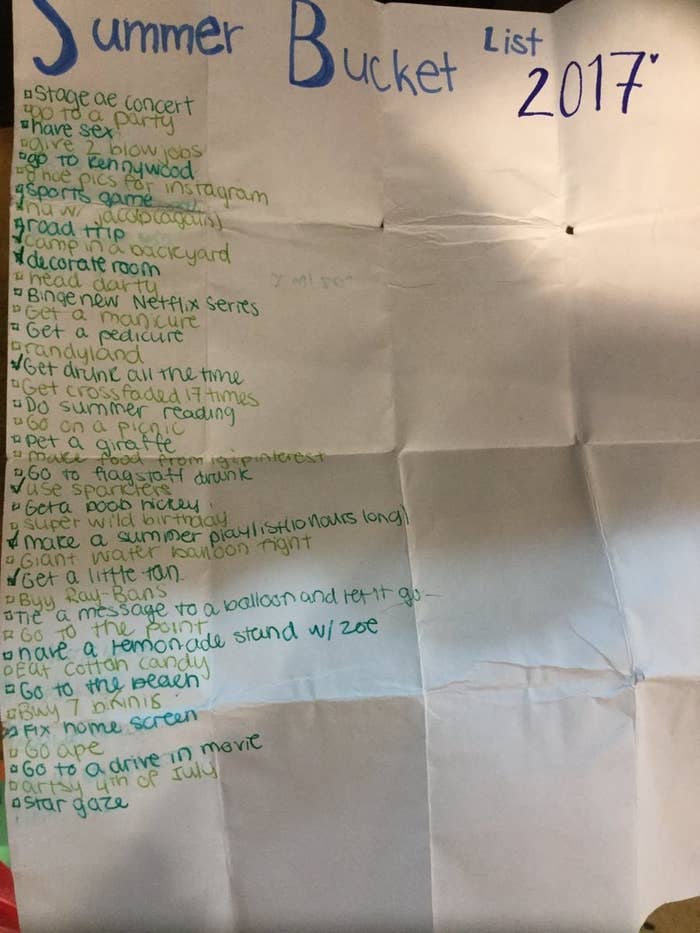 Though we may never know who actually wrote the list or whether they'll ever do their summer reading, we can see how our experiences compare to the hopes and dreams of the unknown bucket list keeper!
Gone to a Stage AE concert?

Taken 8 hoe pics for Instagram?

Hooked up with Jacob (again)?

Binged a new Netflix series?

Gotten drunk all the time?

Gotten crossfaded 17 times?

Made food from IG and Pinterest?

Had a super wild birthday?

Made a summer playlist (10 hours long)?

Had a giant water balloon fight?

Tied a message to a balloon and let it go?

Had a lemonade stand with Zoe?

Gone to a drive in movie?

Had an artsy 4th of July?