Only A Real Teenager Will Check 30/41 Items Off This Summer Bucket List
Have you petted a giraffe AND gotten a boob hickey?
This summer 2017 bucket list is currently going viral, thanks to its mix of cute things like "star gaze" and slightly more typical teenage items like "get drunk all the time."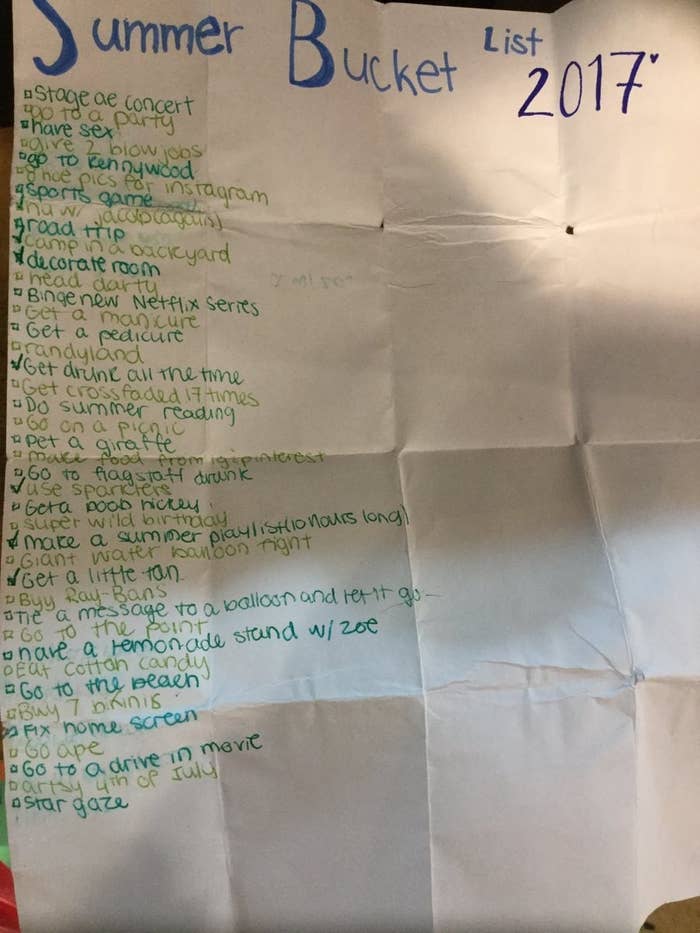 Though we may never know who actually wrote the list or whether they'll ever do their summer reading, we can see how our experiences compare to the hopes and dreams of the unknown bucket list keeper!