1.
It can be pretty annoying when people ask how old you are, but thanks to the trending hashtag #MyAgeInAPhrase we as a people now have the perfect way to respond.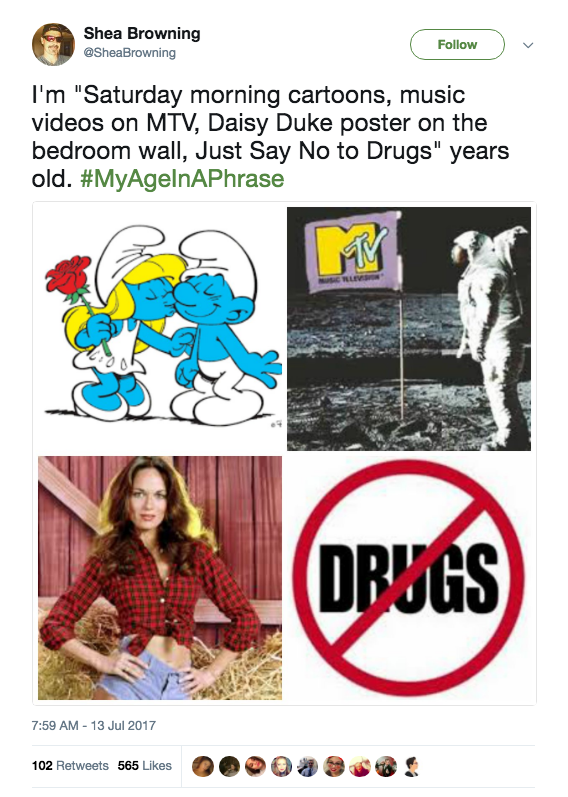 2.
Like, this is such a good and specific way to say you're older than 20.

3.
And this is the perfect way to say you remember how different things used to be.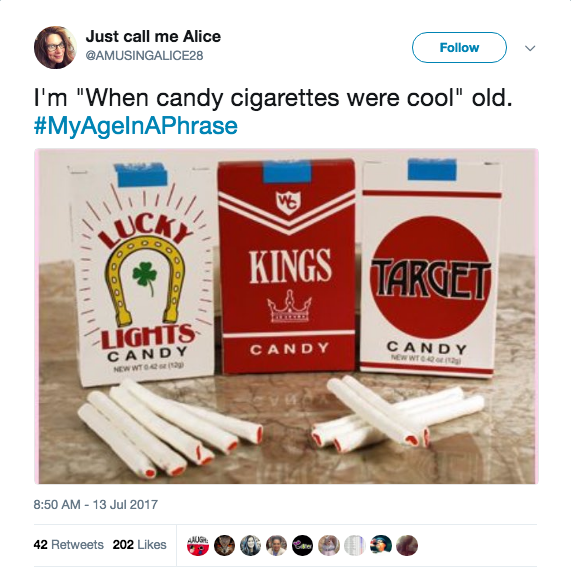 4.
I mean, seriously.

5.
The hashtag definitely made some people of a certain age feel nostalgic.

6.
And it perfectly captures what it was like for millennials when they were growing up.
7.
Why is this so relatable?!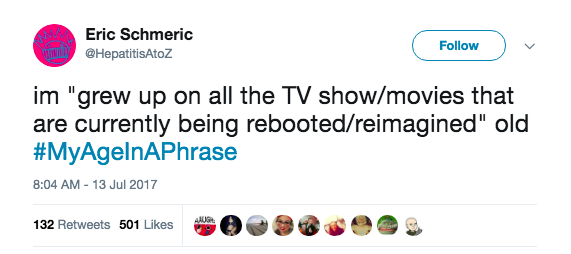 8.
Oh my god, so is this.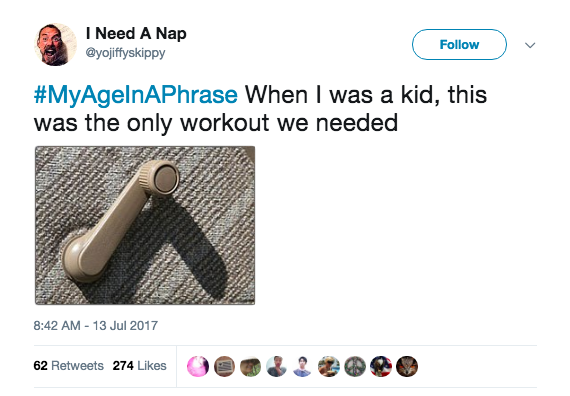 9.
Some people thought of more touching ways to contextualize their ages...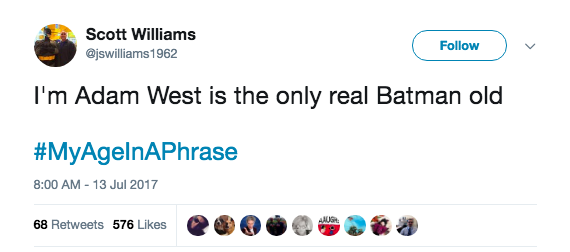 10.
...and some pointed out how far (or not at all) we've come.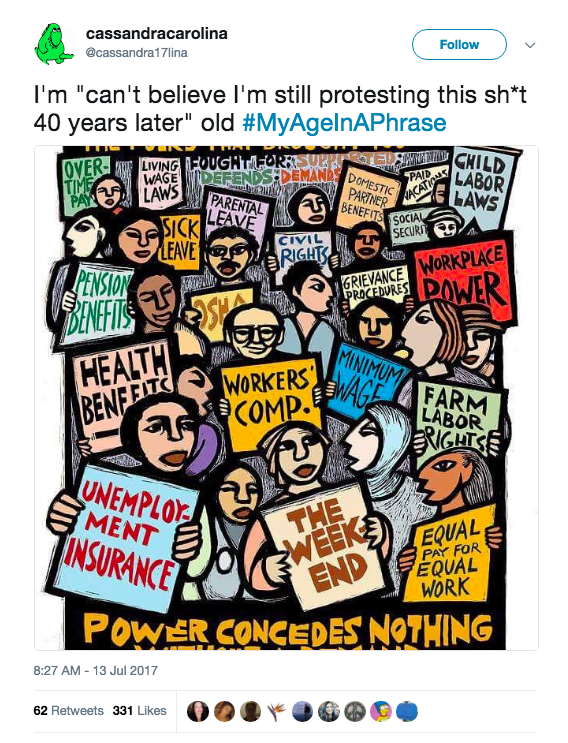 11.
AND OTHERS WERE SO SPOT ON THAT WE HAVE TO BE THE SAME AGE.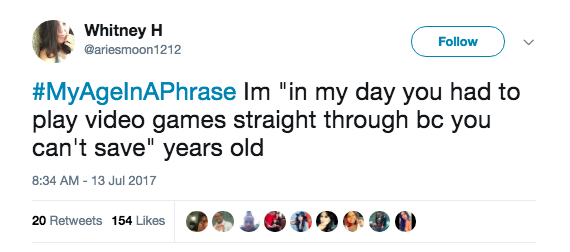 12.
This is an IDEAL way to tell people you were born before digital cameras were invented.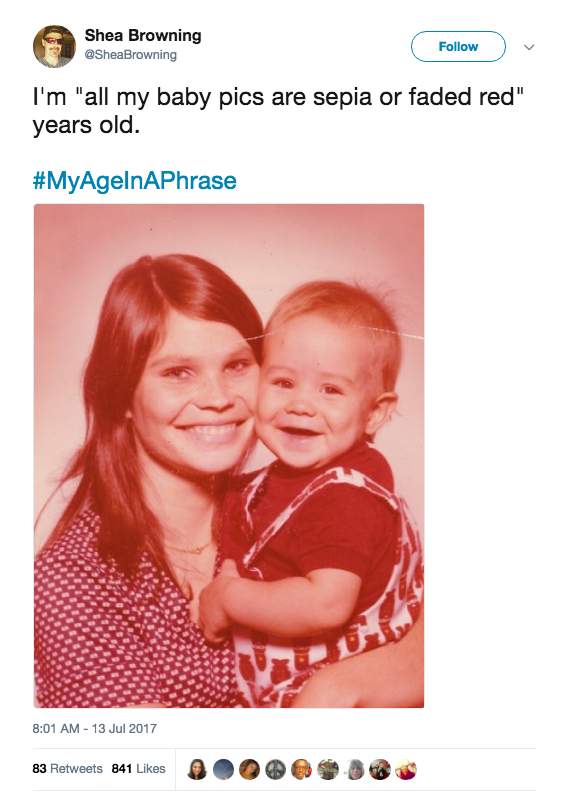 13.
I didn't even realize cursive wasn't taught in schools anymore?!

14.
Phones are an incredibly accurate way to describe how old you are.
15.
And what you remember doing like it was yesterday.
16.
So is music, for that matter.
17.
But honestly, nothing is more relatable for people of a certain age and generation than this.