Listen, I know I am American trash, but I'm just going to say it: stovetop kettles are way better than electric ones.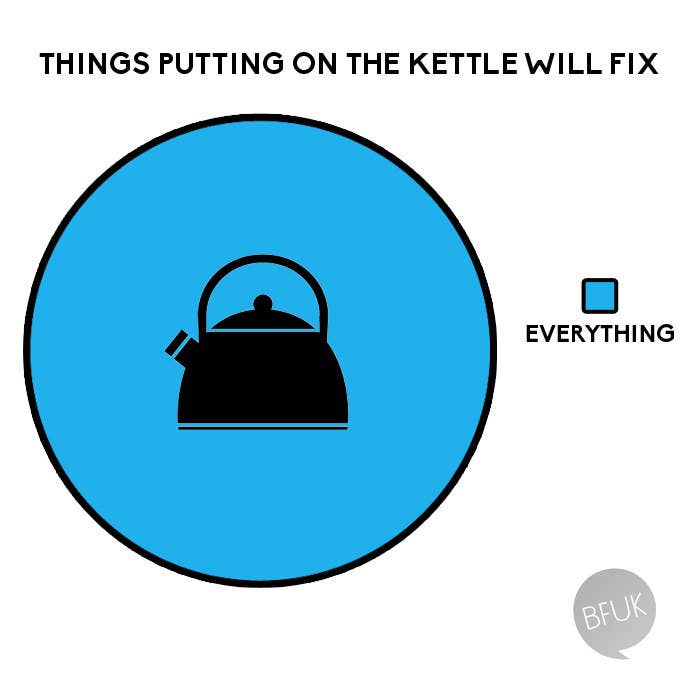 But!!! Stovetop ones also have their advantages, and my home doesn't feel complete without one — and that includes this one, which I just ditched my old metal behemoth for.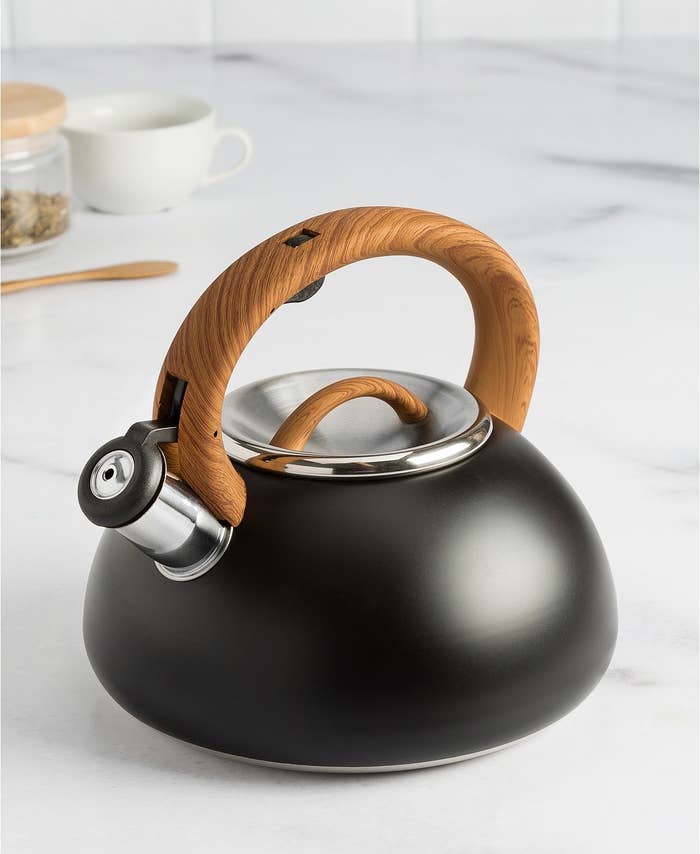 And this stovetop kettle, which is from the new Macy's x Goodful collection, is way more attractive than any electric one will ever be. The black-wood-metal combo is so sleek, and just looking at it on my stove makes me almost appreciate my teeny tiny kitchen.
The faux wood handle is designed to stay cool, which means you don't have to worry about burning your hand as you pour a nice hot one with the boys.
It's also designed to heat up quickly. I can put it on medium heat, and it'll be whistling away in less than five minutes. A legend!