I really love baking, but sometimes, the feeling does not appear to be mutual.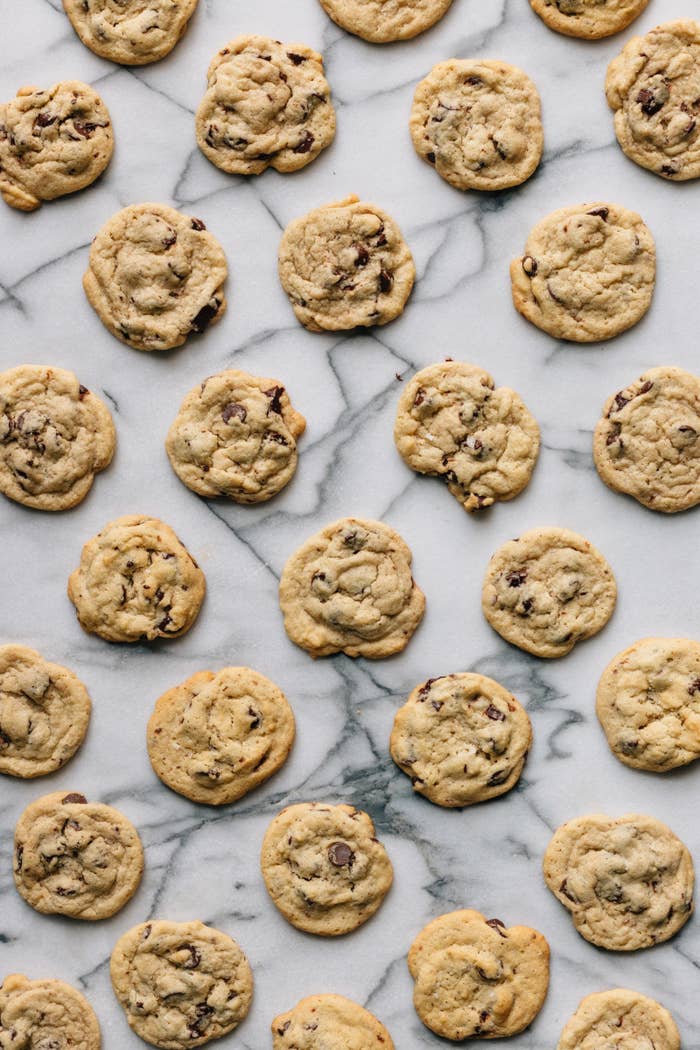 The reason for a lot of this, I recently learned, is because I've been measuring ingredients by volume, instead of mass.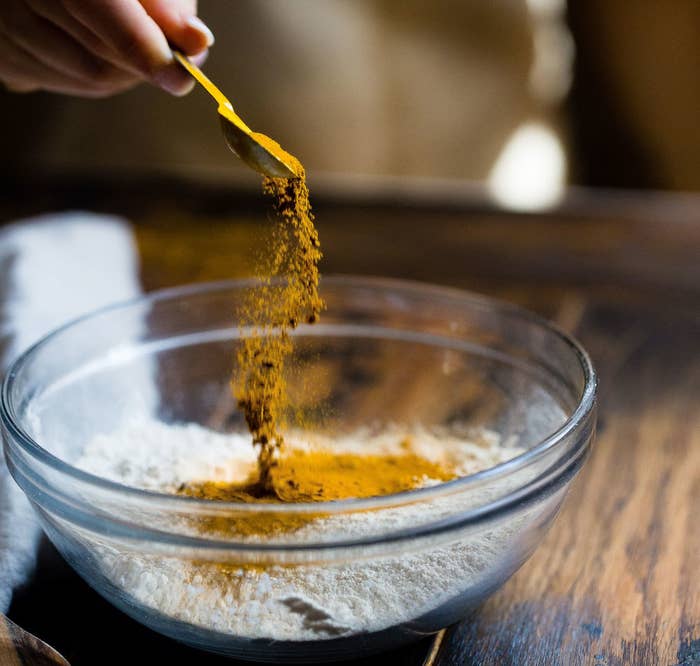 So many reputable bakers and cooks swear by kitchen scales! I needed to see what the fuss was all about, so I gave in. Reader, I got a kitchen scale.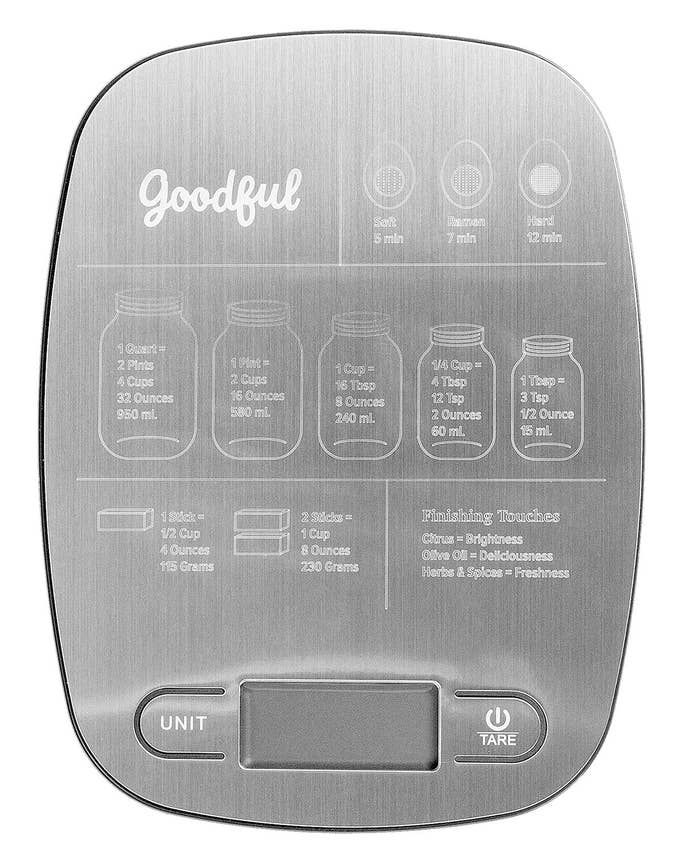 The most satisfying aspect of using a kitchen scale is how much cleaner it makes the whole baking process.
As I'd hoped, the scale also ensured that all of my ingredients were measured precisely, which made me feel like a god dang Great British Bake Off star baker.
And any worries I had about converting my ingredients from cups to grams were eased by the helpful diagrams etched onto the scale.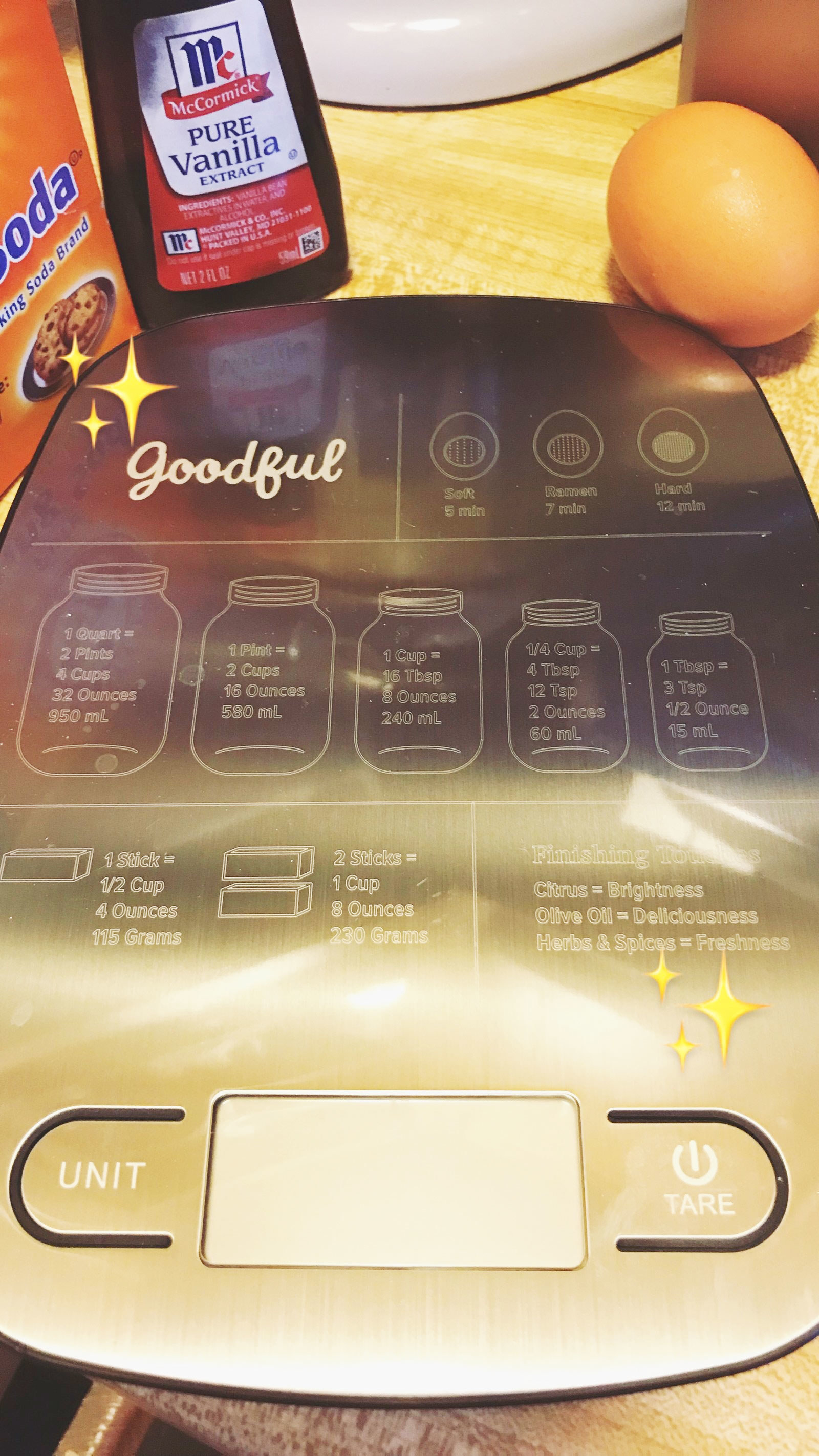 Thanks to a combination of the kitchen scale and the fact that I was channeling Meghan Markle, my banana bread turned out perfectly.
I've got a long fall and winter ahead of me with many plans for baking warm, cozy treats, and now I feel so much more confident that they'll actually turn out how they're supposed to. Kitchen scales FTW!