Bride Kirsten Mundell lost her father, a sheriff's deputy from Pierce County in Washington state, when he was killed in the line of duty in 2009.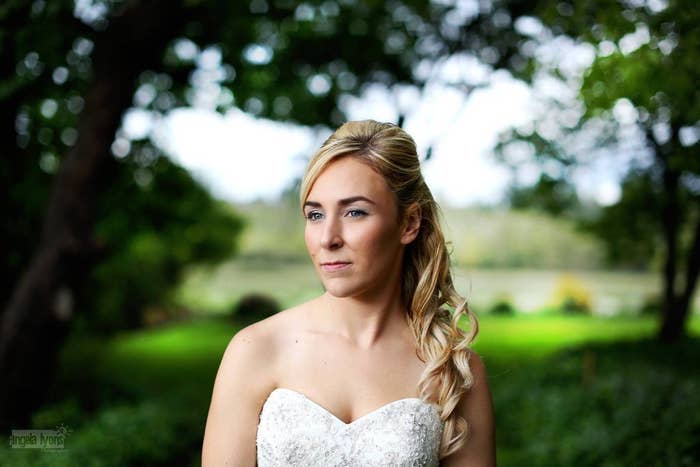 At her wedding to Cody Amos last weekend, she chose to honor his memory in a number of ways.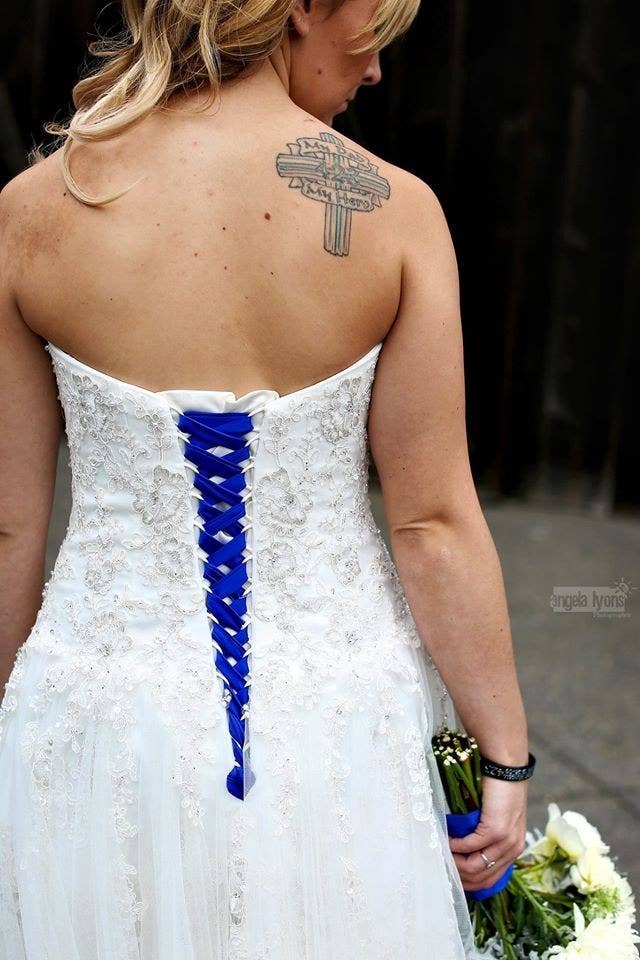 Mundell reserved a chair at the ceremony for her father and decorated it with elements of his former uniform and a photo.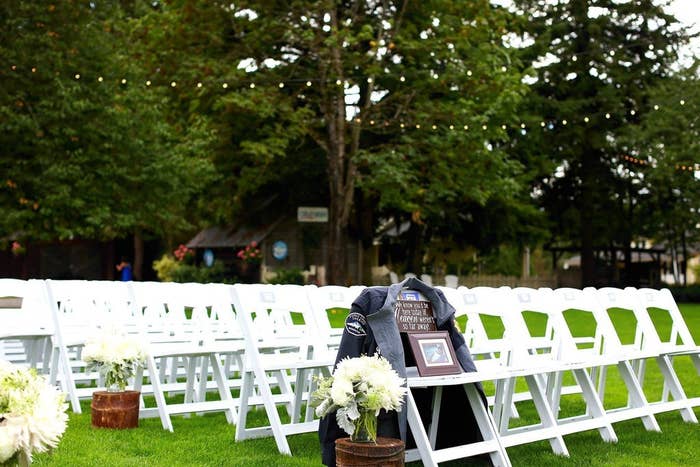 She also asked Seattle Police Detective Don Jones to walk her down the aisle and share the father-daughter dance with her.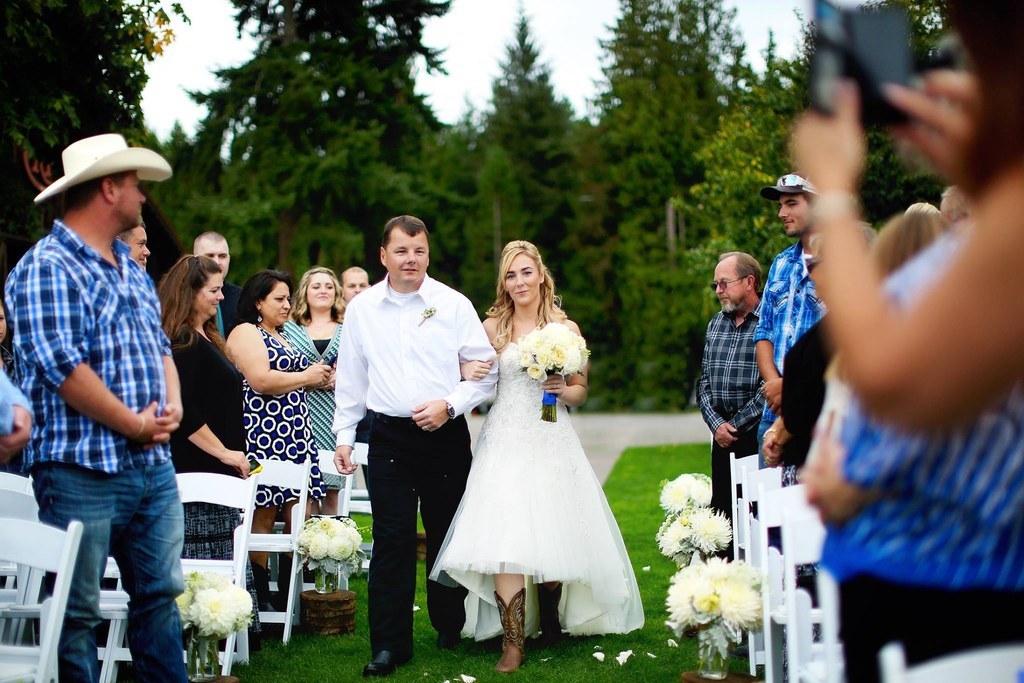 Both were beautiful and emotional moments, but what happened during the dance took everyone's breath away.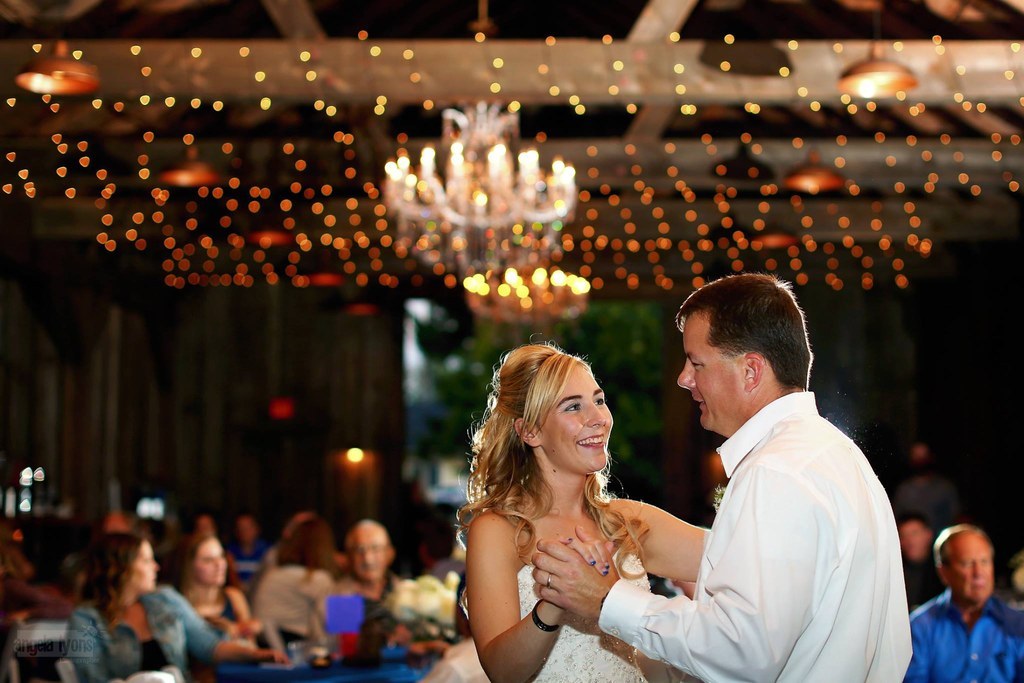 Four of her father's other former deputies took turns sharing the dance floor with her, too.
The gesture understandably made Mundell burst into tears.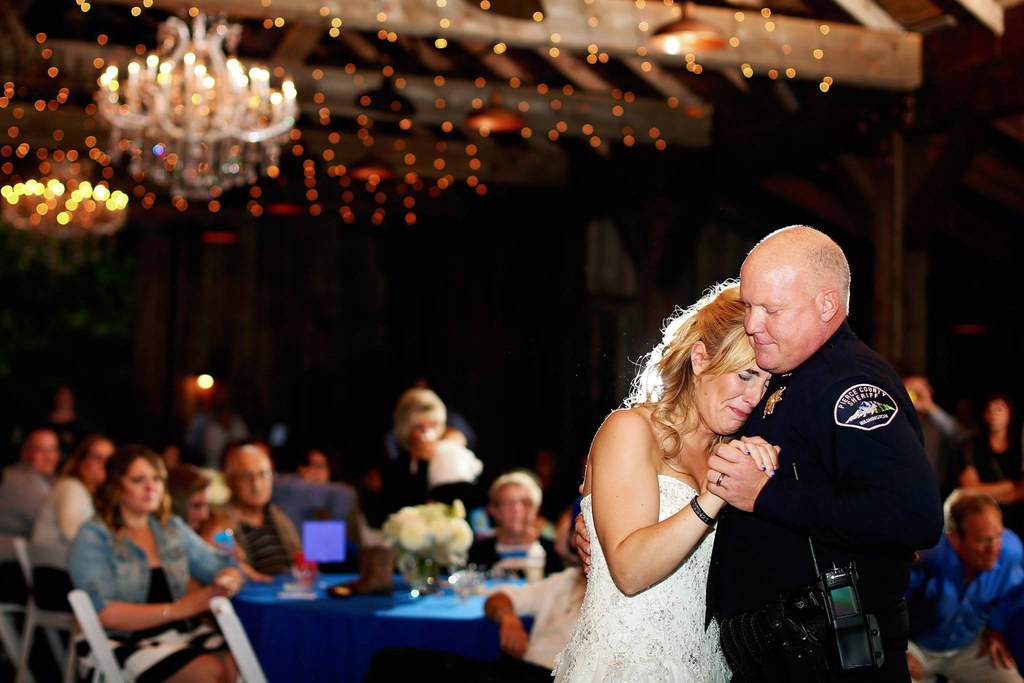 "It was very moving," Angela Lyons, the wedding photographer, told ABC News. "It was very difficult to shoot ... you just felt that with her."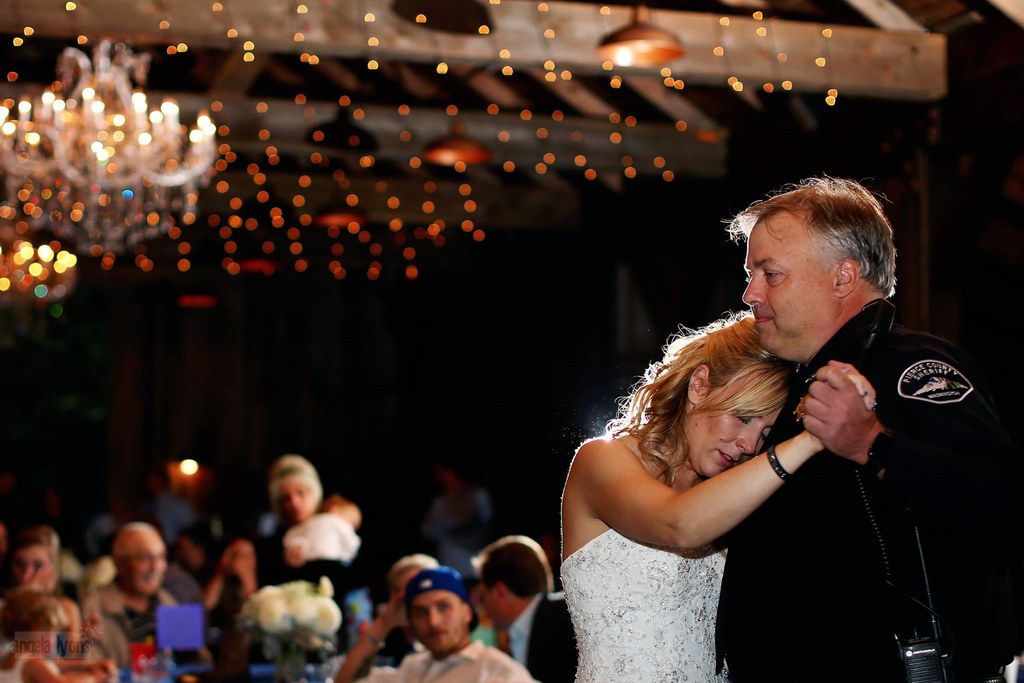 Lyons shared the photos on her Facebook page and noted in a photo caption that she's relieved they turned out well, as "everything looked blurry through the tears."