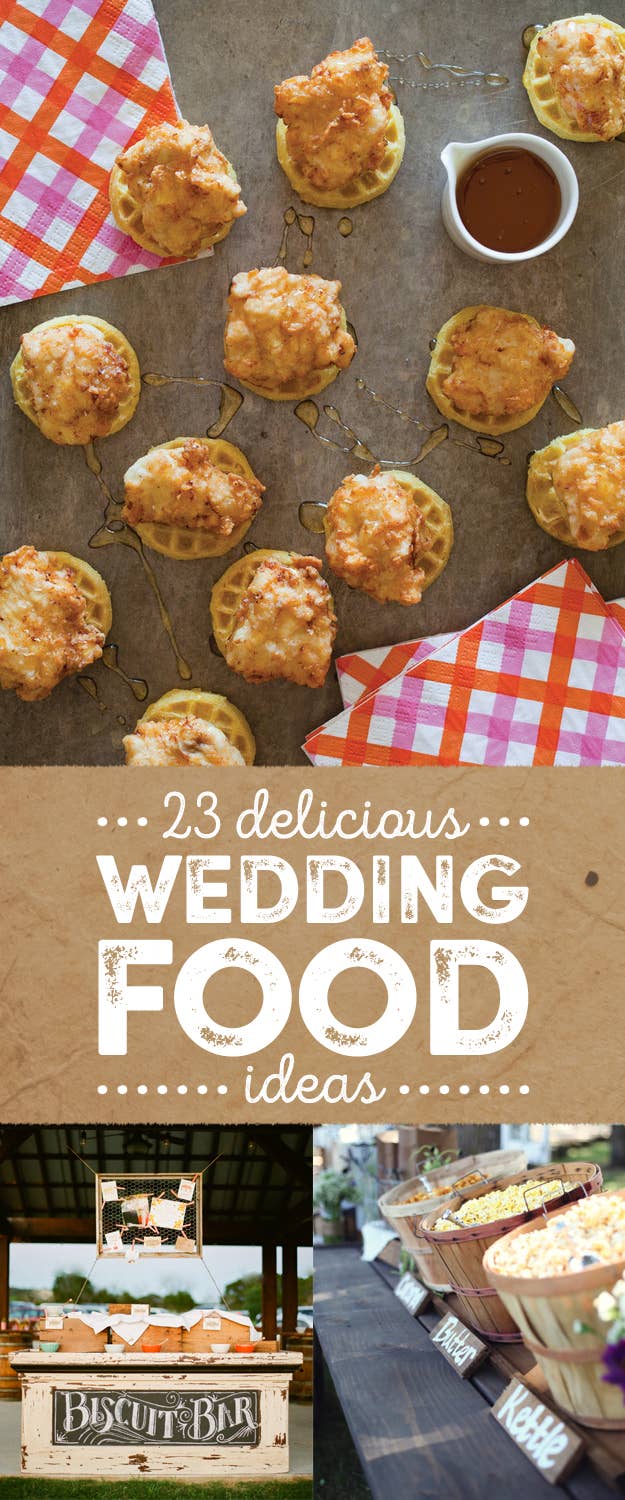 1.
A genius, bite-size take on chicken and waffles.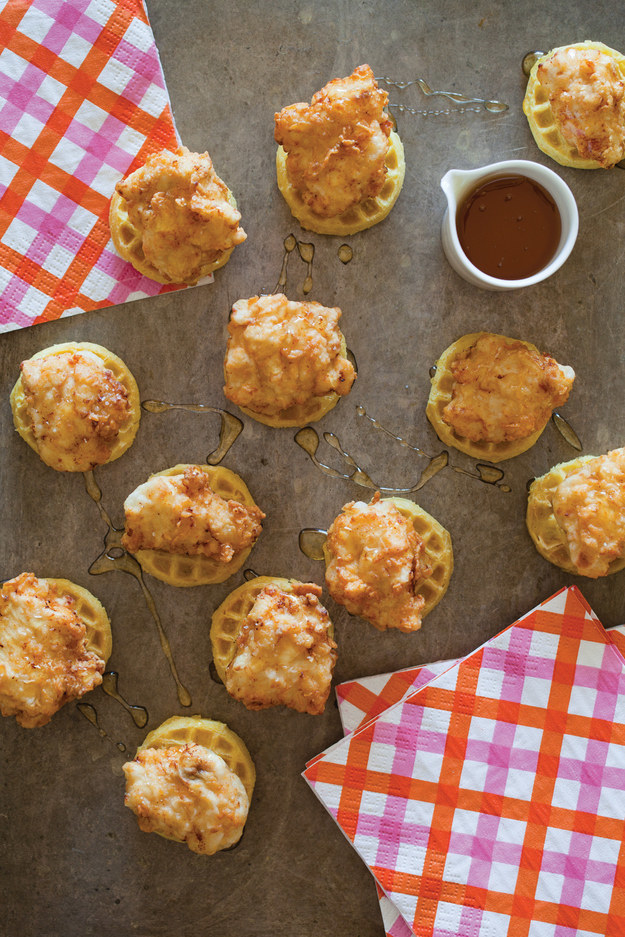 2.
French onion soup you can actually eat in one bite.
"Onion soup bites in a mini bread bowl. Ah, I still dream about those."
3.
A grown-up twist on the classic kids meal of grilled cheese and tomato soup.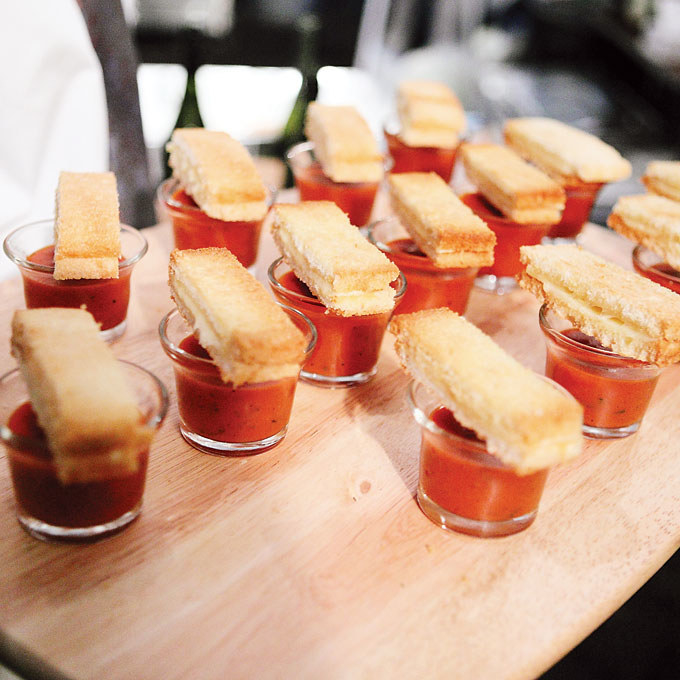 4.
Crab rangoon dip, which definitely needs to become a thing.
"Wonton chips with crab rangoon dip. Best wedding ever."
5.
A ridiculously inspired combination of bacon and Tater Tots.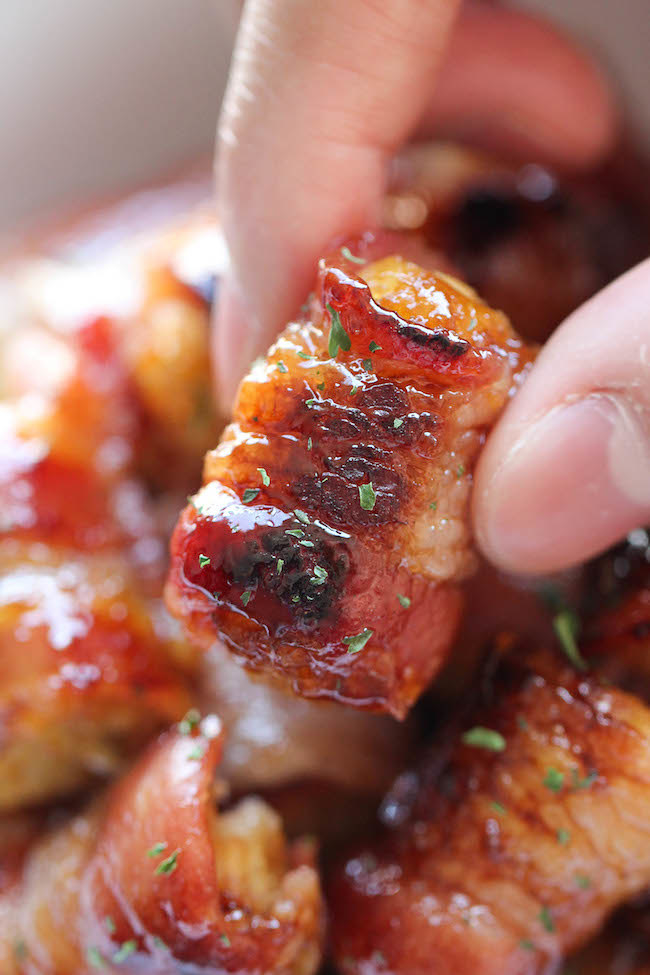 6.
A deceptively simple combination of ham, bread, and jam.
"Country ham on a sweet potato roll with a small dab of peach jelly. So good!"
7.
Down home, Southern-style mini fried green tomato BLTs.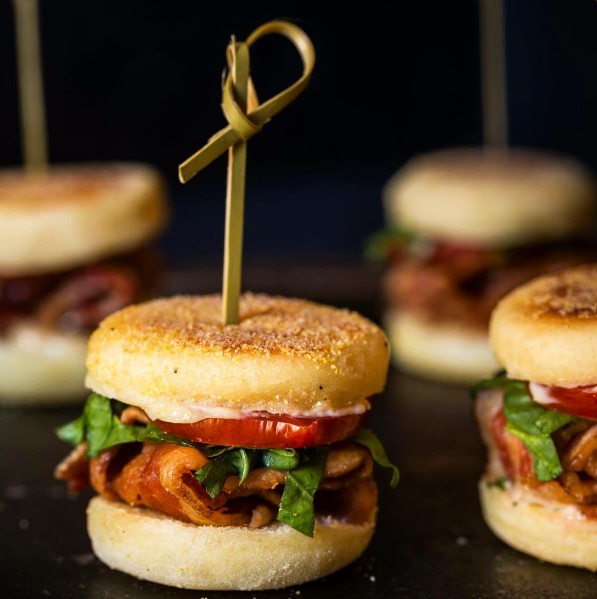 8.
Filet mignon in a shot glass, because why not?
"Filet shots. A tiny square of meat in a shot cup with BBQ sauce. Best. Appetizer. Ever."

9.
Fresh Brazilian steaks with homemade sauces, fresh off the grill.
"We went to a wedding in south Florida. One of the attendees, instead of giving a gift, brought an enormous grill and made authentic Brazilian steaks with all of the fixings. Fresh from the grill with homemade sauces — I haven't had anything like it since!"
10.
A living miracle, otherwise known as breakfast for dinner.
11.
Mongolian hot pots that let every guest customize their meal down to the last detail.
"My co-worker did a Mongolian hot pot. There was a huge bar with raw sliced meats, veggies, fish balls, tofu, etc., all laid out, and you picked out what you wanted. You brought the food back to your table and cooked it in the hot pot broth. It was nice because you could decide how much or how little food you wanted. It worked for carnivores and vegetarians. It was a great idea, and tasty too."
12.
Mac 'n' cheese in any form.
13.
A delectable variety of Halal delicacies.
"I went to a Lebanese wedding a few years ago and they had food brought in from a Halal place in Dearborn, Michigan. Kefta, huge pieces of roast lamb, otherworldly rice, vats of hummus, etc. Some of the best food I've had, period, wedding or not."
—Hillary Otte, Facebook
14.
Make-your-own Chipotle stations, a guarantee that your guests will be happy and full.
15.
Chicken stuffed with creamy Boursin and raspberry sauce, aka heaven on a plate.
"Boursin-stuffed chicken breast with raspberry sauce. The saltiness of the cheese and chicken worked so well with the sweetness of the fresh raspberry sauce, and it was the most delicious wedding meal I have ever eaten. I still randomly think about it and how awesome it tasted."

16.
A popcorn bar that is better than anything you'll get at the movie theater.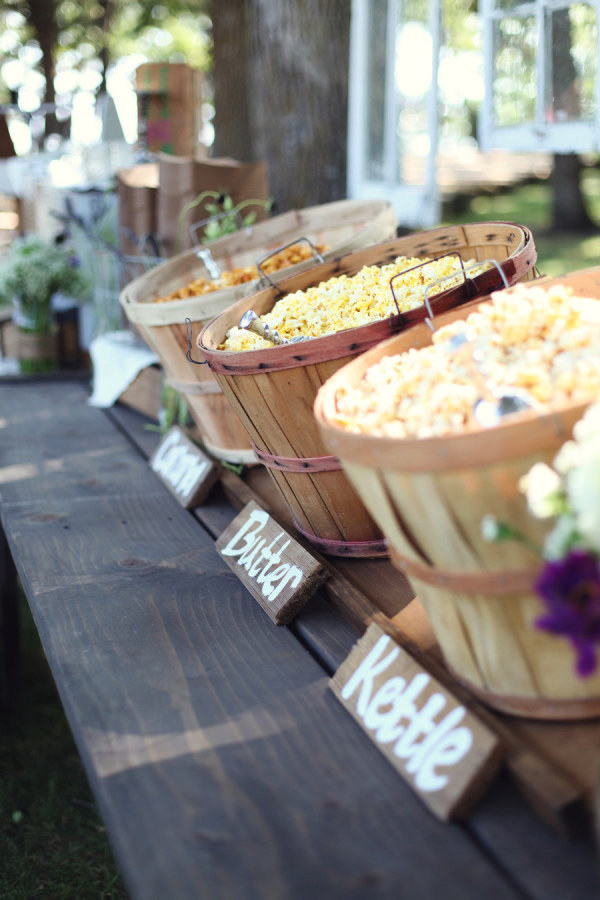 17.
A mashed potato bar with all the fixings.
"My friends had a mashed potato bar at their wedding! It was amazing!! The toppings went on forever. I plan on stealing that for whenever I get married."
18.
Two words: biscuit bar.
19.
All of the bacon you could ever dream of, in every variety.
"I attended a wedding with a bacon bar! Candied, smoked, glazed, bourbon, chocolate, too many to name! It was awesome!"

20.
A buffet of poutine, Canada's most esteemed junk food.
"This'll show how Canadian we are, but the last two weddings we've been to have had poutine bars for the 11:00 buffet! One person manned the bar making fresh French fries for an hour straight, and they had SO many toppings available, from gravy to chili to pulled pork, a ton of different condiments. The perfect thing to soak up the whiskey sours I'd been drinking all night."
21.
Wedding cake with lots and lots of marzipan.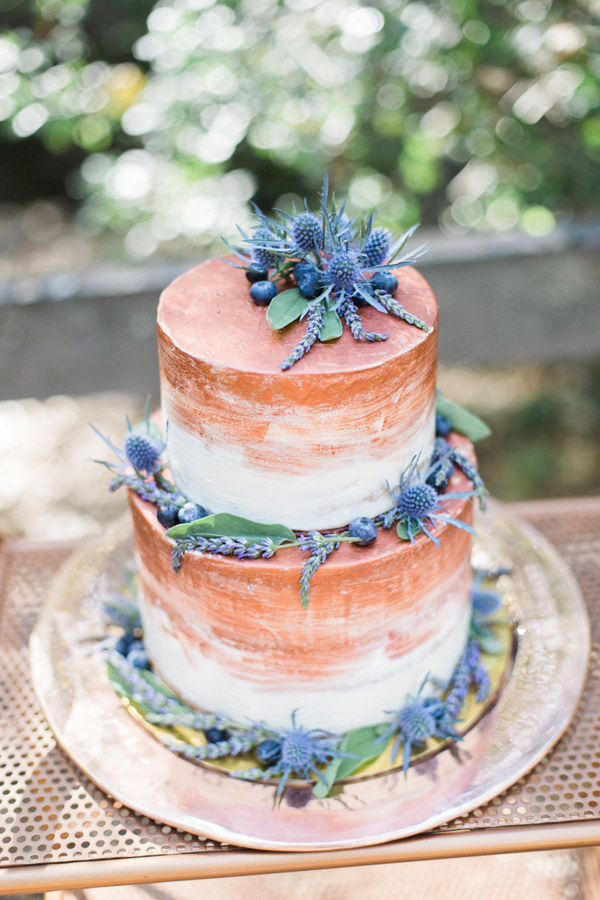 22.
A Portuguese-style midnight buffet with all the seafood that's fit to eat.
"Ask anyone who's ever been to a Portuguese wedding with a midnight buffet, and they'll tell you what happens: Along with the usual sweet table, there's a separate table filled with any kind seafood/shellfish you can think of. Shrimp, crab, clams, mussels, sometimes even lobster. If it swims in any kind of way, we eat it! Get some crusty bread to sop up the broth and you're in heaven!"
—Michelle Cabral, Facebook
23.
And a godlike mountain of McDonald's cheeseburgers.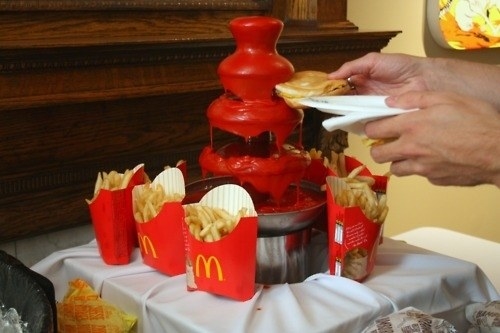 Submissions have been lightly edited for length/clarity.