This is Steve and Danielle VanHorn. They recently celebrated their 10-year wedding anniversary, and to mark the milestone, they did a flawless '80s-themed photo shoot.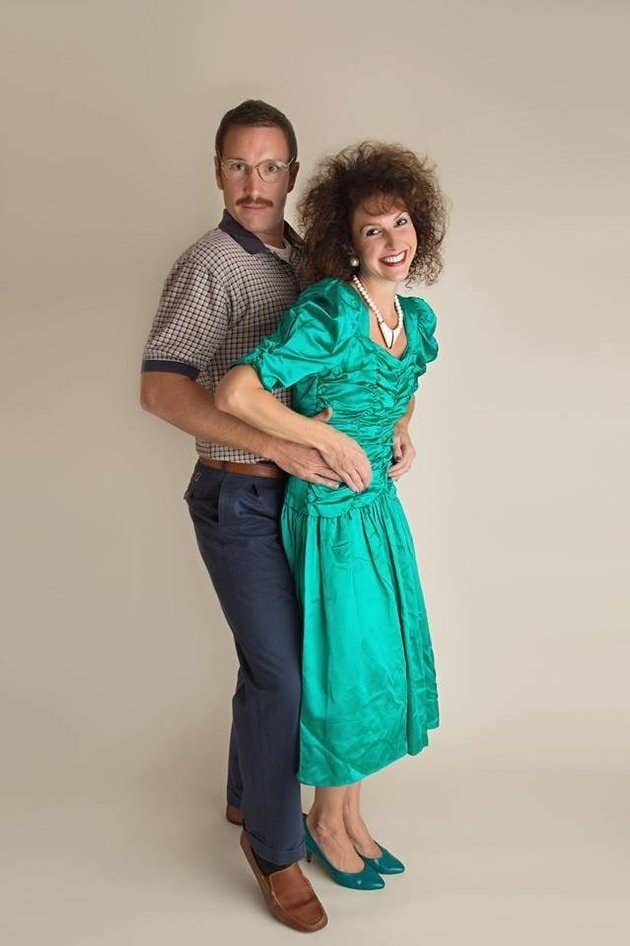 Because clearly, the only thing they're more committed to than each other is a good theme.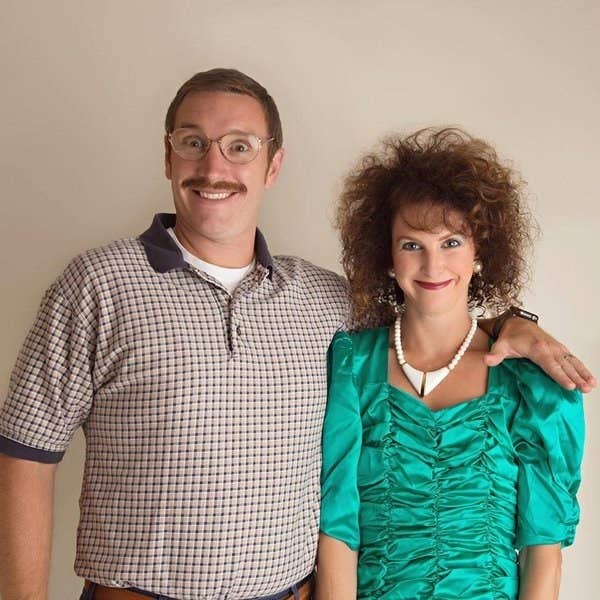 Steve told BuzzFeed that doing the anniversary photo shoot was his wife's idea, but the '80s inspiration was all him.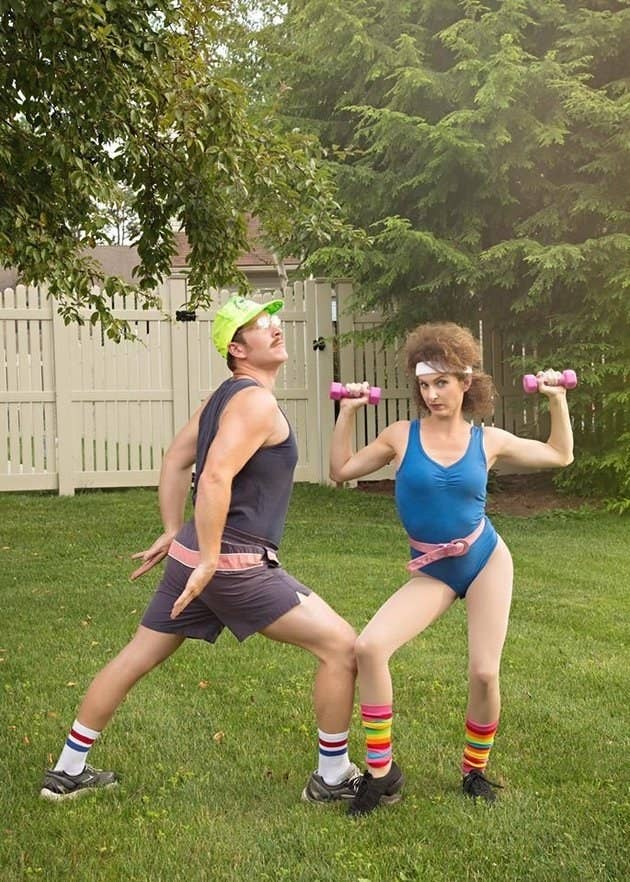 They hit up a local thrift store and bought some killer threads (for just $6!), and Steve spent a week growing a rockin' 'stache.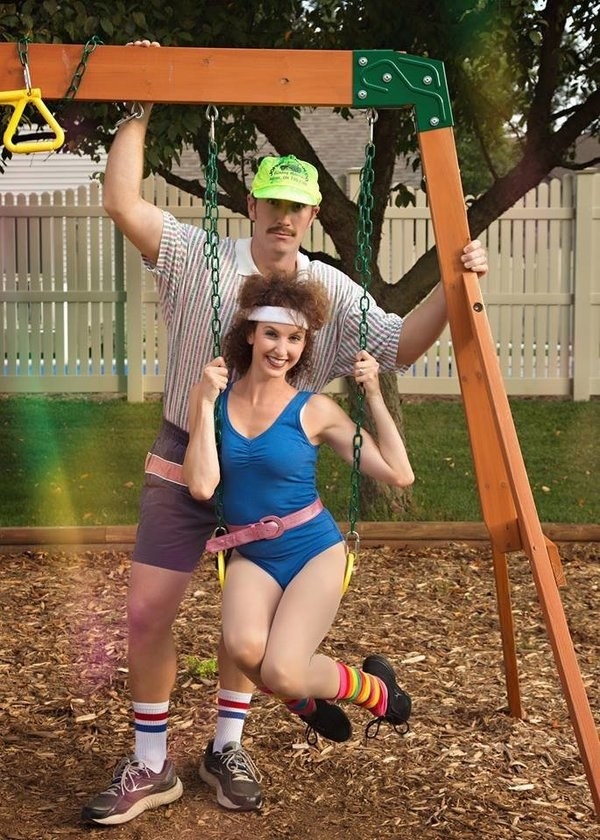 "We always try to have fun," Steve said, and based on their poses, the photo shoot was no exception.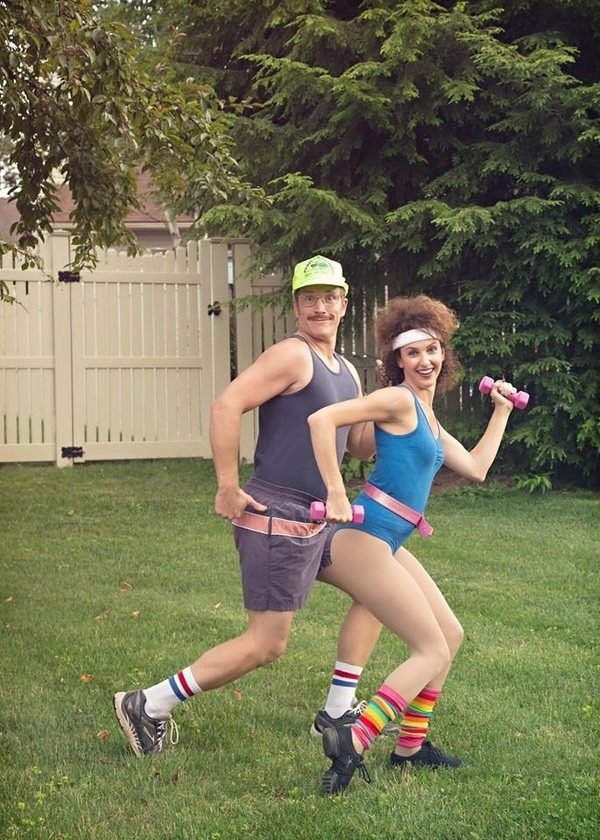 Look at that sheer joy!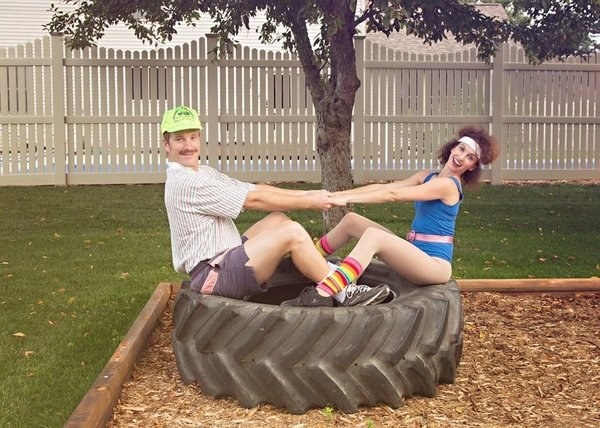 The big cheesin' smiles!
Steve said that they had to keep stopping during the 45-minute-long shoot because they were laughing so much.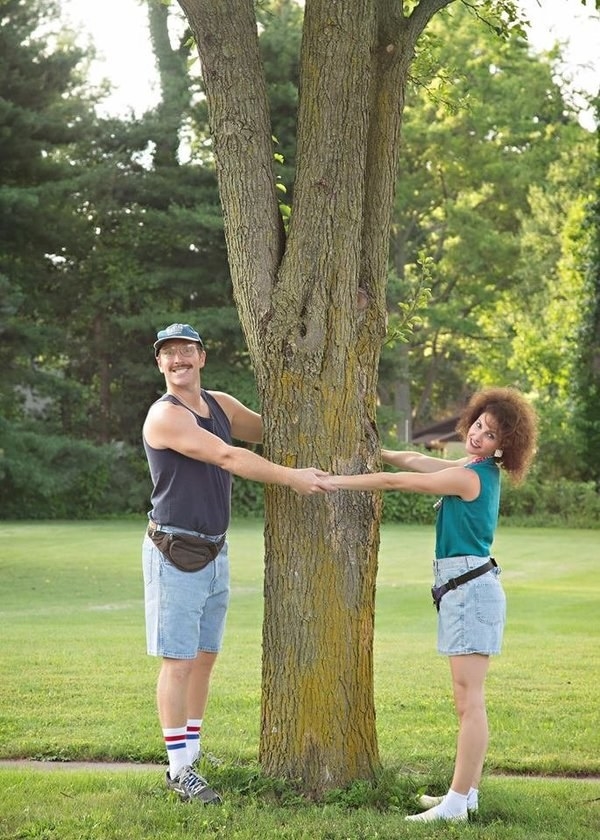 The VanHorns plan to put their epic photos in an album and hang some of them around their Dover, Ohio, home.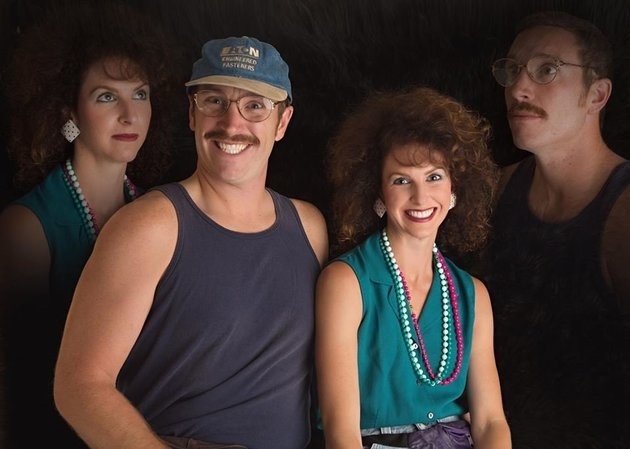 Here's to many more years of looking good together, you two.