Origami Made Of Flowers Is Just As Cute And Pretty As You'd Expect
This makes pulling weeds so much more fun.
I don't know what you do with the stray flowers, weeds, and leaves in your lawn or garden, but chances are, it's not as cute as this.
Twitter user @kusabanaasobi makes little animals and origami out of all kinds of plants, and they're all as freakin' adorable as this dandelion panda.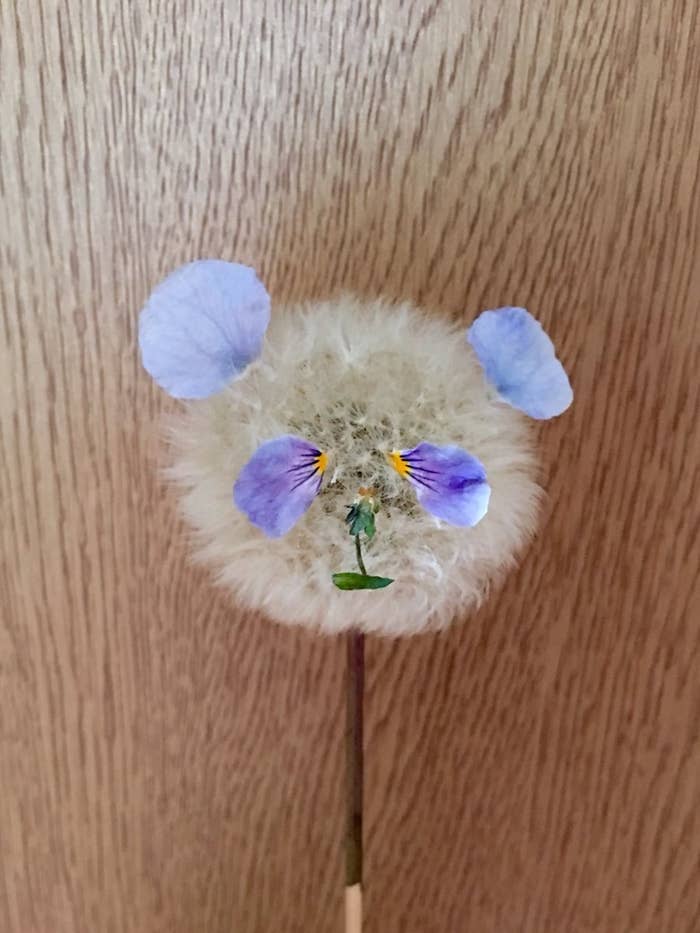 Here, you can watch as they masterfully transform a gingko leaf into a butterfly.
And if you love classic crane origami, then you'll definitely like this crane made out of leaves.
There are so many fun videos and photos on the account that I can't wait for it to actually get warm outside and try making some of my own!