People at the St. Louis stop of Beyoncé's Formation Tour on Sept. 10 were treated a pretty standard Beyoncé concert, which is to say it was spectacular and life-affirming.
Which means they saw a lot of this.
UNTIL. She stopped singing in the middle of "Single Ladies" and brought out her choreographer, John Silver, who took backup dancer (and dance captain) Ashley Everett by the hand for a proposal that Bey herself helped arrange.
"She's my queen, so I feel it's only right to come out here in my hometown," Silver said about Everett, who clearly was *not* expecting this to happen.
After a few sweet words, Silver did the damn thing, and Everett obviously said yes, because wouldn't you if your proposal was approved by the queen herself????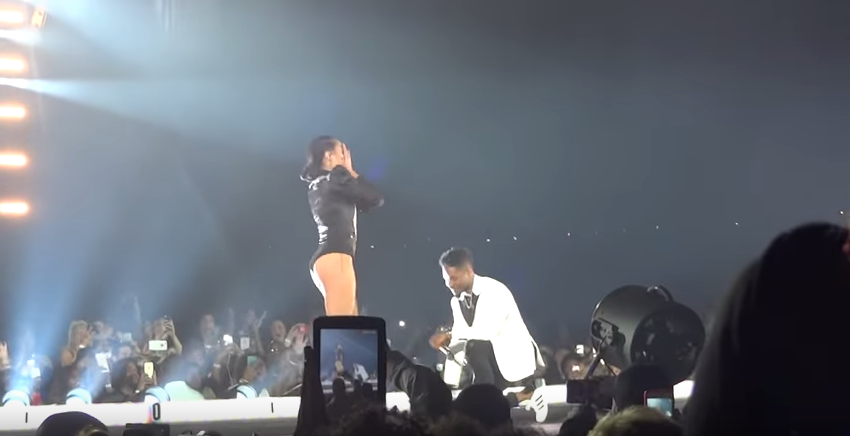 Naturally, people loved it.
After the proposal, Beyoncé came out to congratulate the newly engaged couple AND AWKWARDLY BACKED AWAY WHEN SHE REALIZED THEY WERE STILL HAVING A MOMENT.
And then Beyoncé started singing "Single Ladies" again and all the backup dancers and Silver group hugged.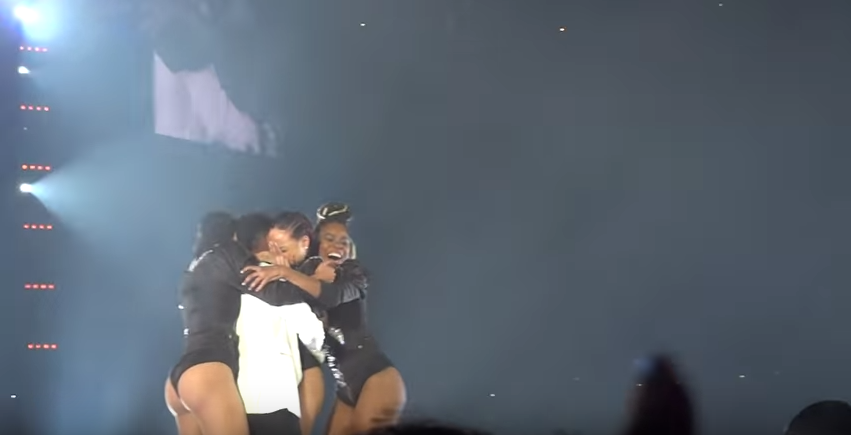 And then Beyoncé congratulated Everett.
And then Everett got back to werk, miraculously nailed the rest of the song, and got to point to her ring.
And then I died.