In case you missed it, the newest season of The Bachelorette premiered last night, and it stars the best bachelorette ever,* Rachel Lindsay.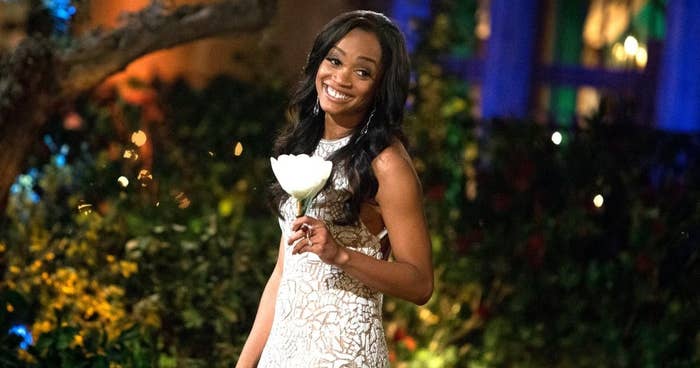 Now, it's hard to compete with the sheer perfection that is Rachel, and some guys sadly only serve to prove that point.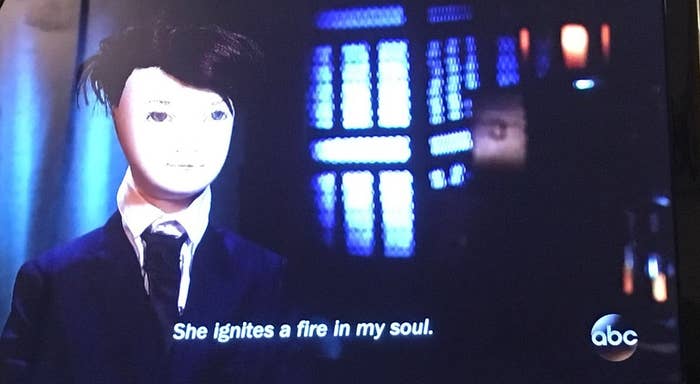 But others seem like decent, real people who could actually add some value to dear Rachel's life. One of those? Blake K.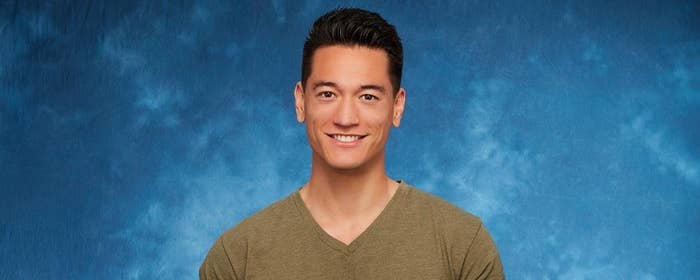 Blake K. is a former US Marine. Blake K., according to his bio on the ABC website, would be Dwayne Johnson for a day if he could be anyone. Blake K. loves his mom. BLAKE K. HAS A SMILE THAT COULD MELT ALL THE ICE CAPS, AND THE BONE STRUCTURE OF A DISNEY PRINCE.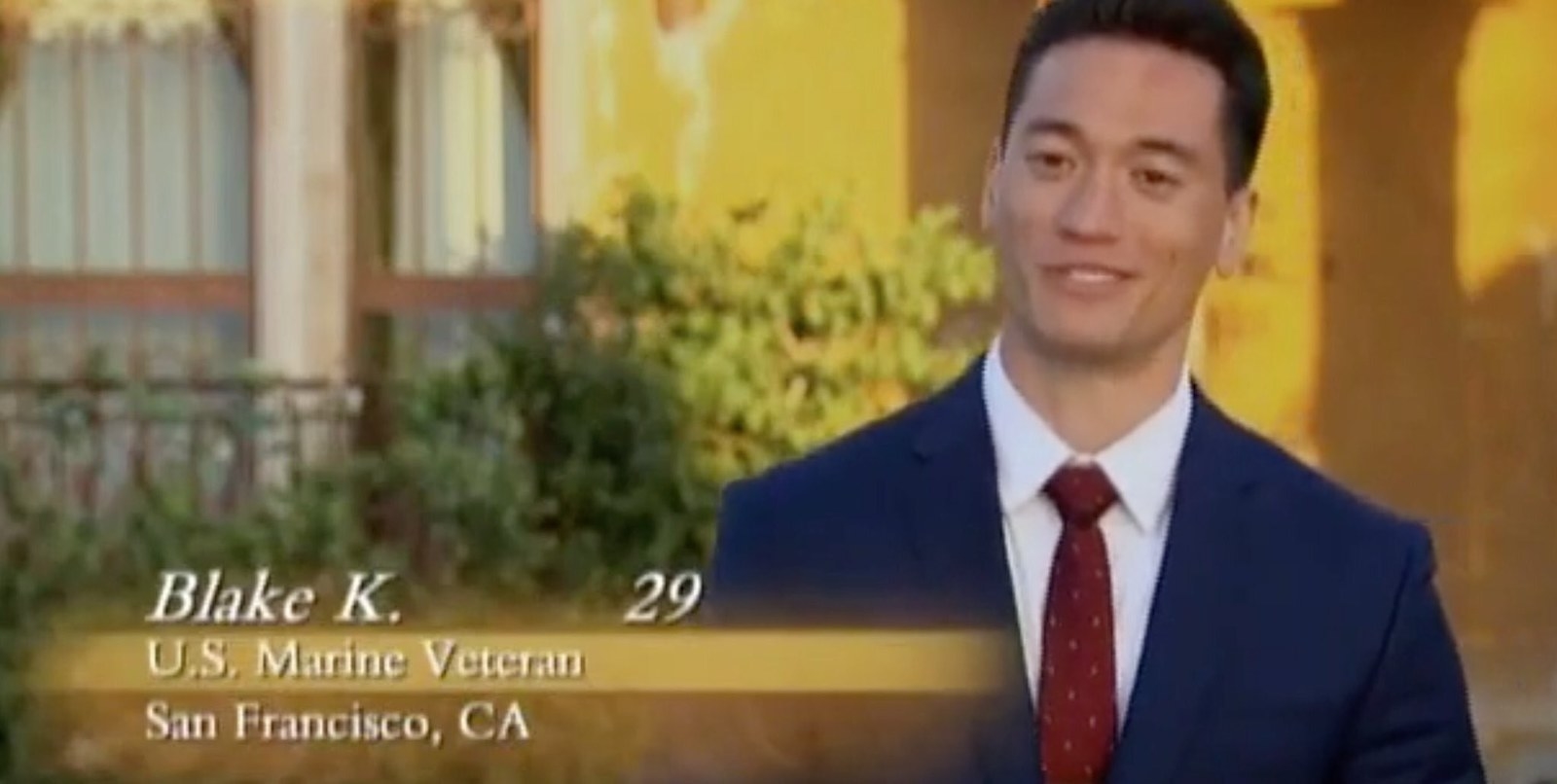 So naturally, during the rose ceremony on the premiere episode, Rachel sent Blake K. (does the K. stand for "knows he's too good for this shit"?) home and kept around a self-proclaimed "tickle monster," a dude with a puppet that speaks French, and...Whaboom.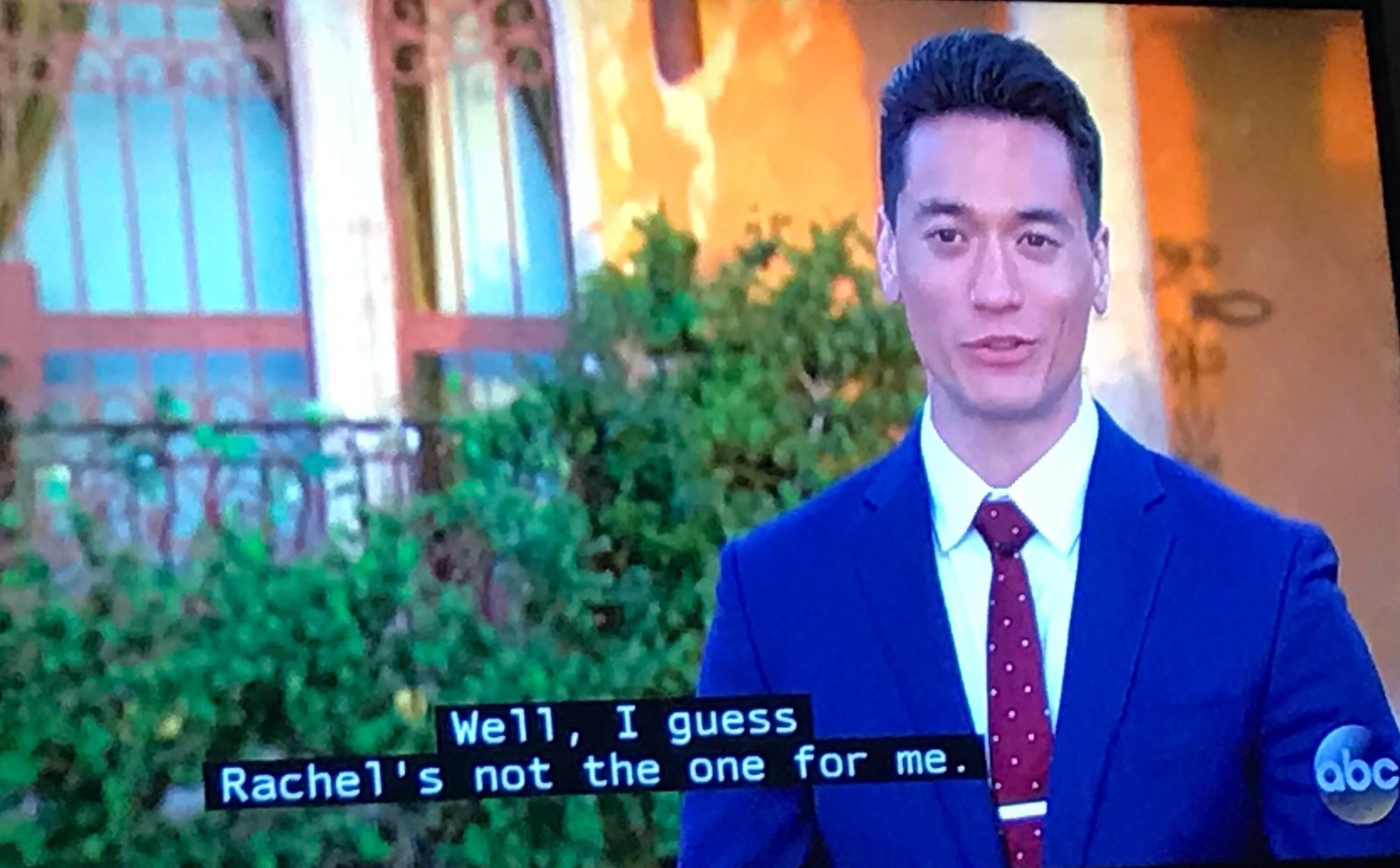 Honestly, I'm still shook. At first, I assumed this was the producers wanting those other three clowns (no offense to clowns) to stick around for ratings, making Blake K. a finely chiseled sacrificial lamb.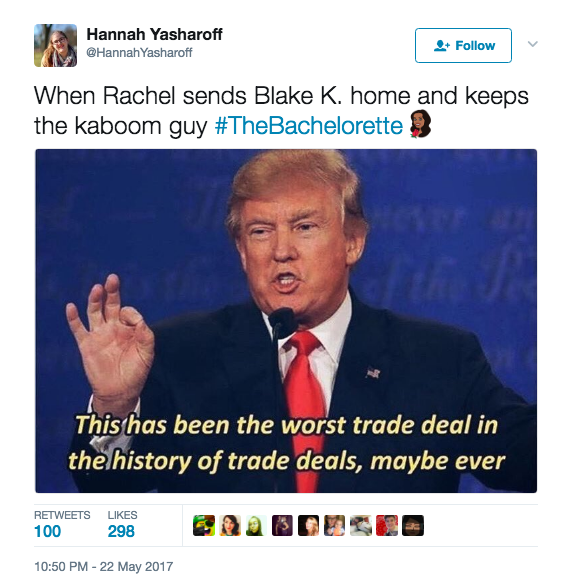 But it turns out, the reality is much sadder. Blake K. chose to leave the show early because his grandfather got sick.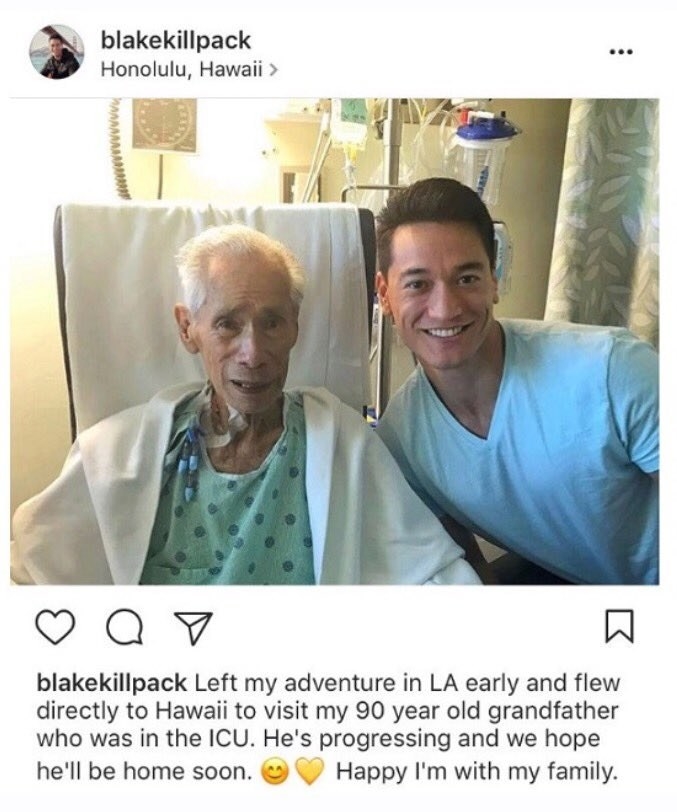 Despite the the tragic truth, an angry Bachelor nation is still waving stakes and burning torches at ABC (and Rachel)'s gates.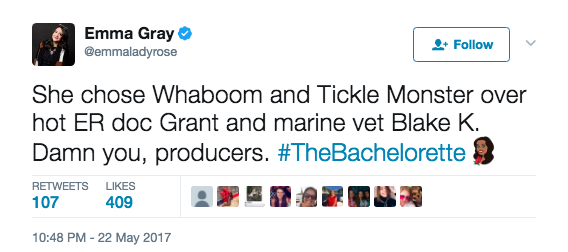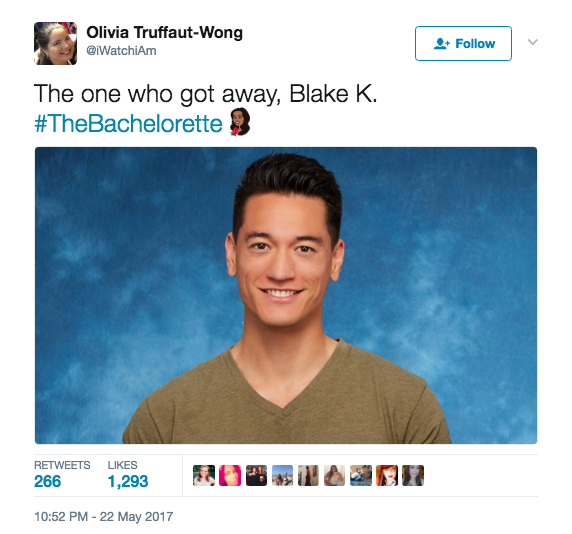 The one that got away, indeed.