We hope you love the products we recommend! Just so you know, BuzzFeed may collect a share of sales or other compensation from the links on this page. Oh, and FYI — prices are accurate and items in stock as of time of publication.
And disclaimer: This is an account of my personal experience with this product. There's no proven scientific evidence that acupressure mats can help back pain or other health issues, so I recommend talking to your doctor about your own issues before trying this.
Acupuncture has been a small miracle for my back pain, stress, and intermittent insomnia.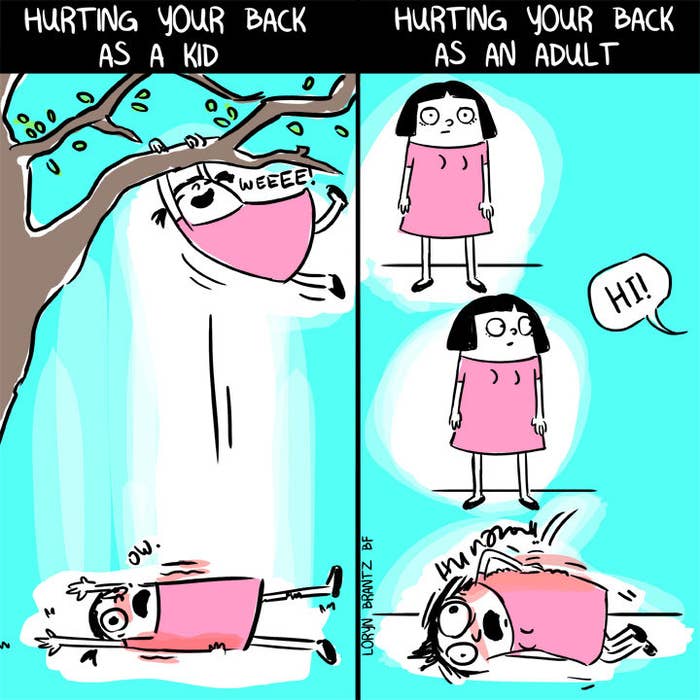 So when I found out about this acupressure mat, and saw that it promised to address all my woes (and then some!) from the comfort of my home for less than $27, I knew I had to give it a try.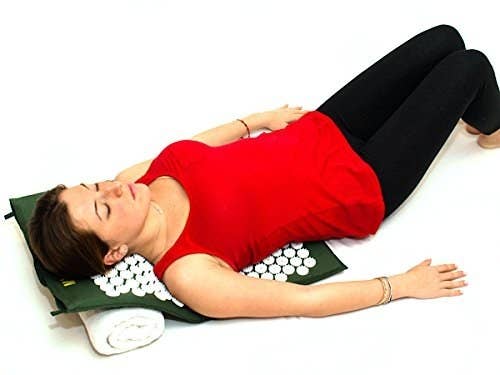 The — very lightweight, I should mention — mat arrived in a handy little plastic carrier bag with a list of instructions for what to do if you're a beginner, intermediate, or advanced mat user. (Click any photo to enlarge.)
I've done acupuncture a bunch of times, but never used a mat, so I started with the beginner level, for good measure.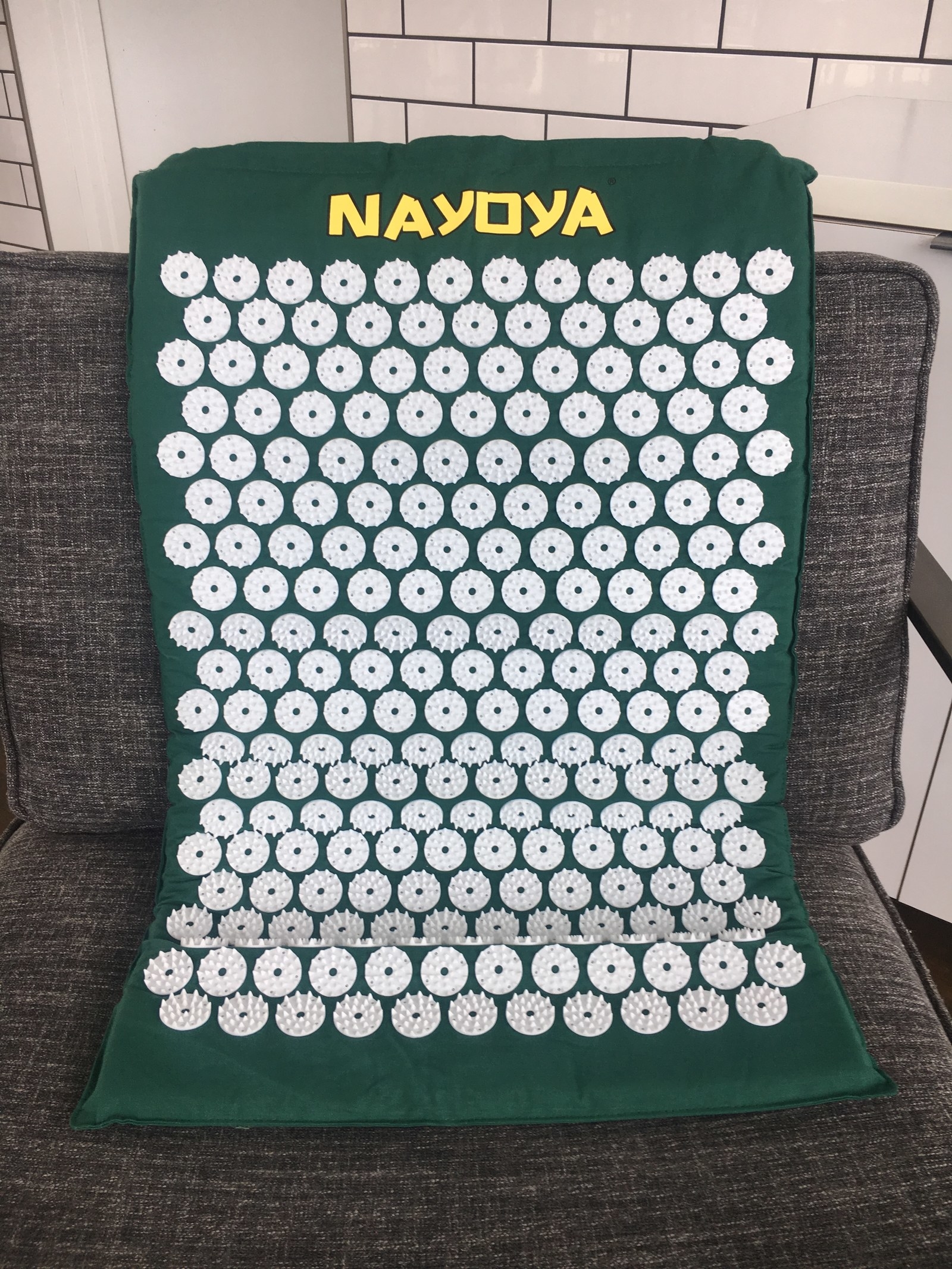 The next day, I skipped the intermediate level and went all in — and this time, I actually saw the light.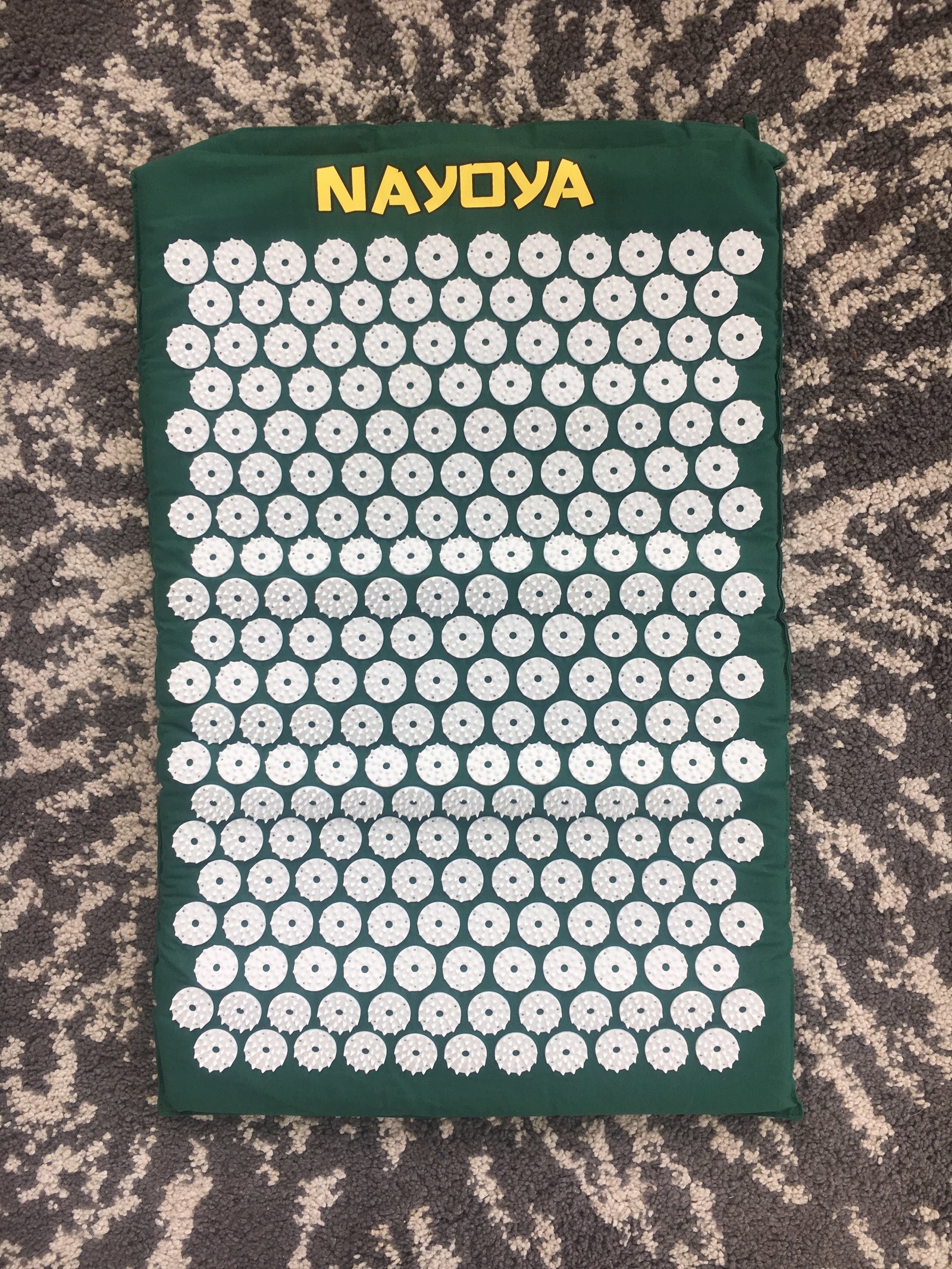 That experience was so gratifying that I started working the mat into my nightly routine: now, I either do a guided meditation while lying on it, or watch some TV.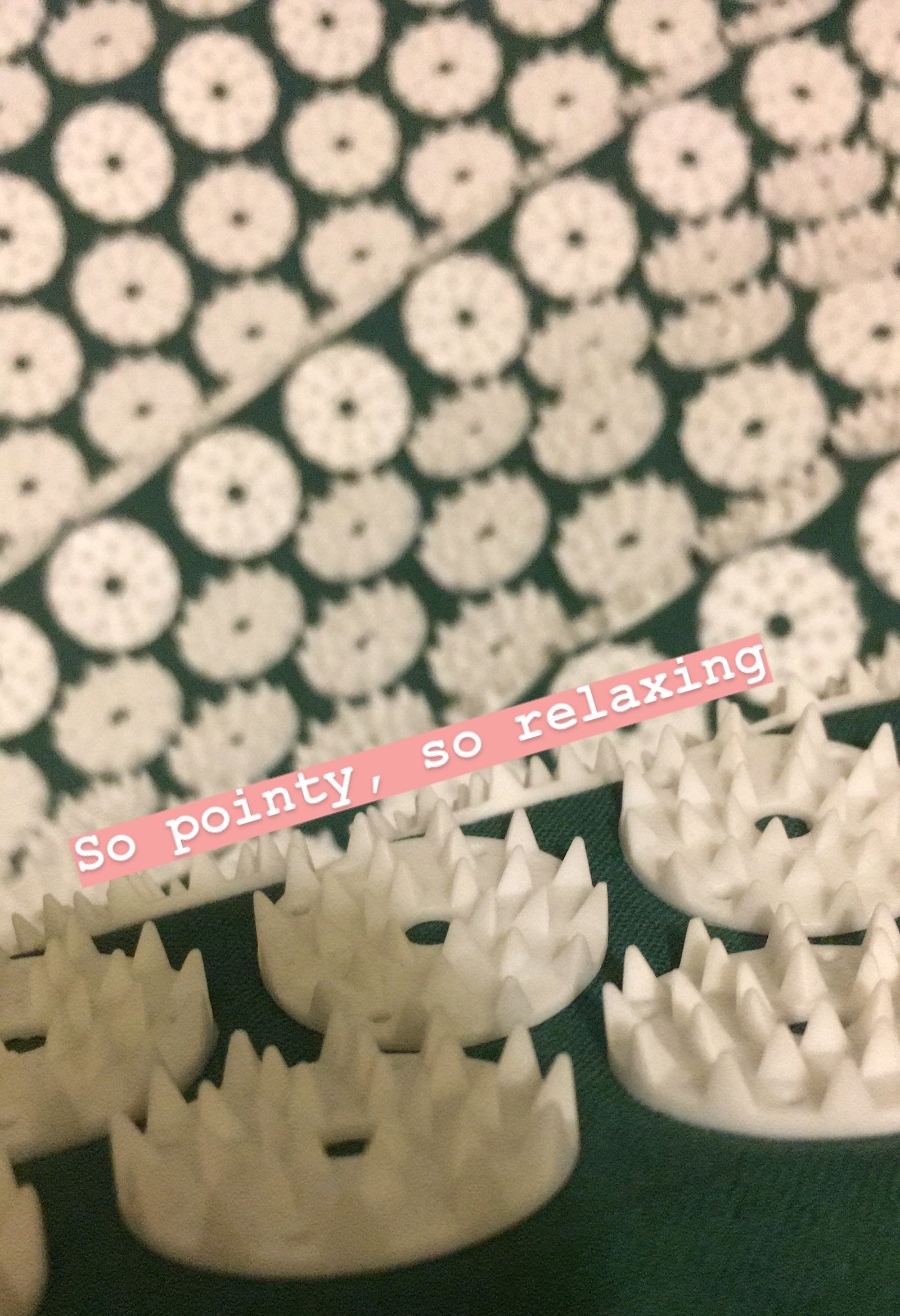 Overall, the mat has brought a lot of relaxation and chill vibes into my life.