Say Yes to the Dress, the iconic TLC wedding dress–buying show everyone loves to binge, begins its 10th (!) year on air on Mar. 4.
I visited Kleinfeld, the legendary New York City bridal salon where the show takes place to see the dresses, the consultants, and yes, Randy himself, up close and personal — and to learn some behind-the-scenes scoops from the show's 14 seasons. Here's what I learned:
1.
For starters, you can't just stroll into Kleinfeld and hope to get on the show.
2.
But if you're a bride who made an appointment the old-fashioned way, you still might end up on TV.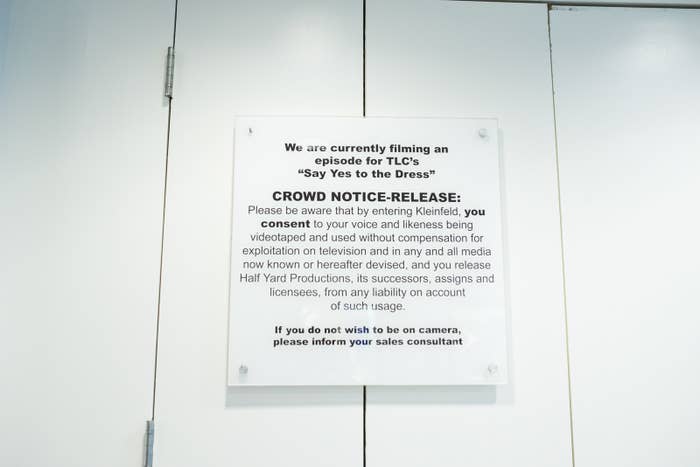 4.
Brides try on an average of 6 to 15 dresses during an appointment, but producers edit out dresses that don't get a big reaction.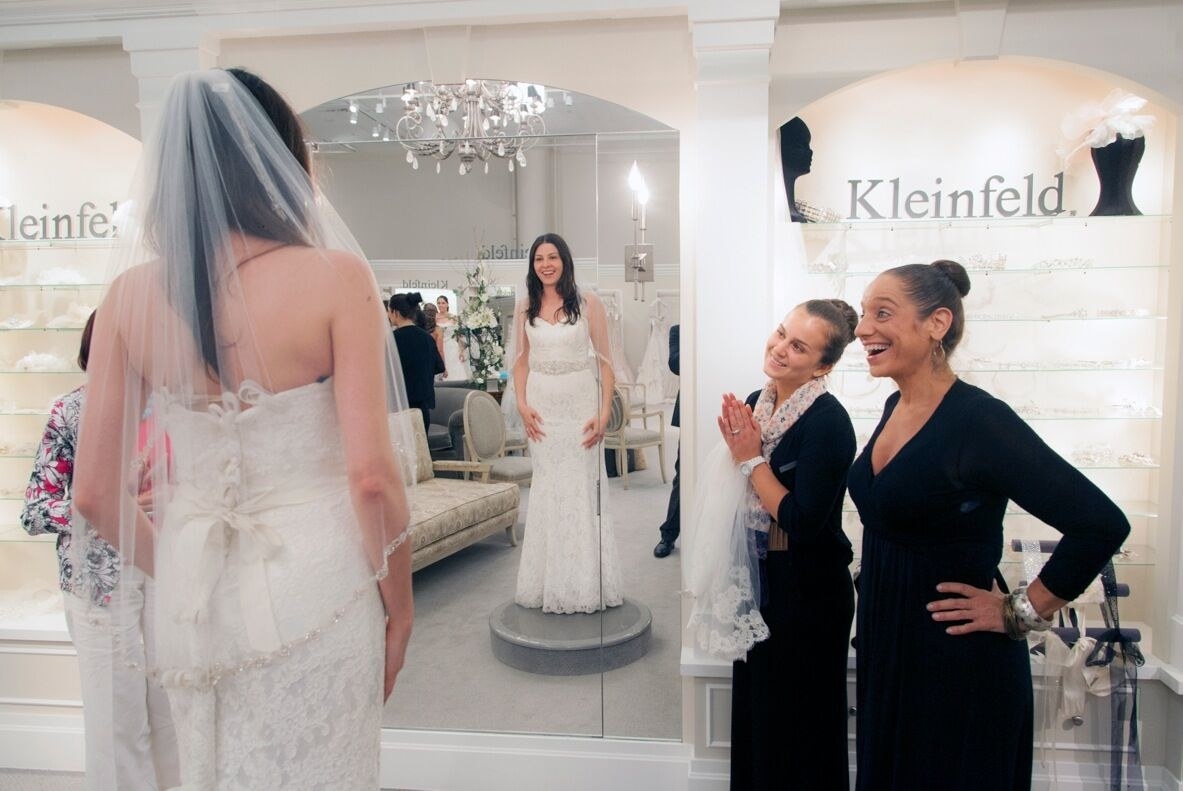 5.
The main area is way smaller than it looks on TV.
6.
But there are 28 dressing rooms — which is good, because cameras and lights end up taking up a few of them when filming is going on.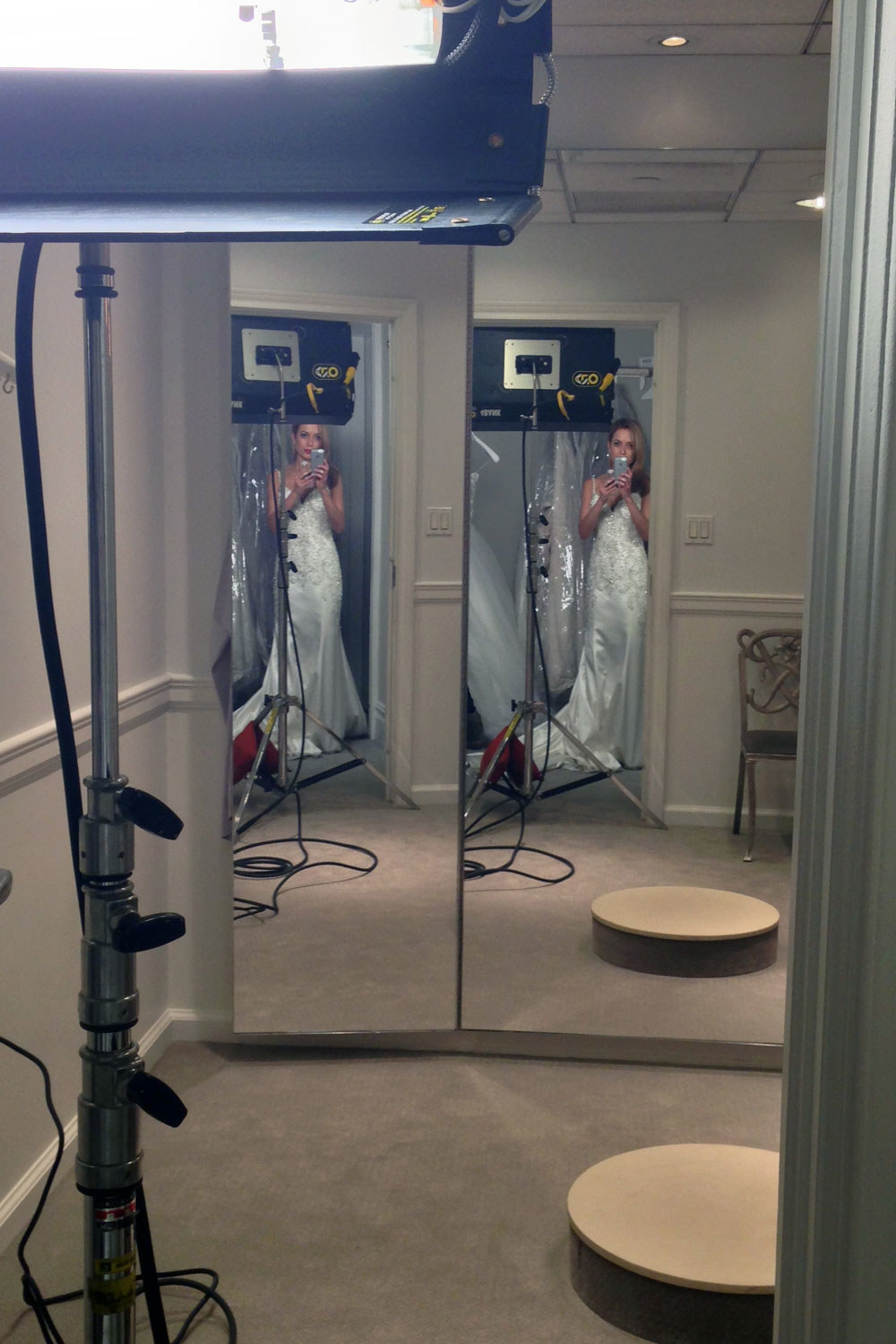 7.
The stockroom you see on the show is just one of three in the store, and it's just as overwhelming as it seems.
8.
The dresses are arranged by silhouette, and then alphabetically by designer within each category.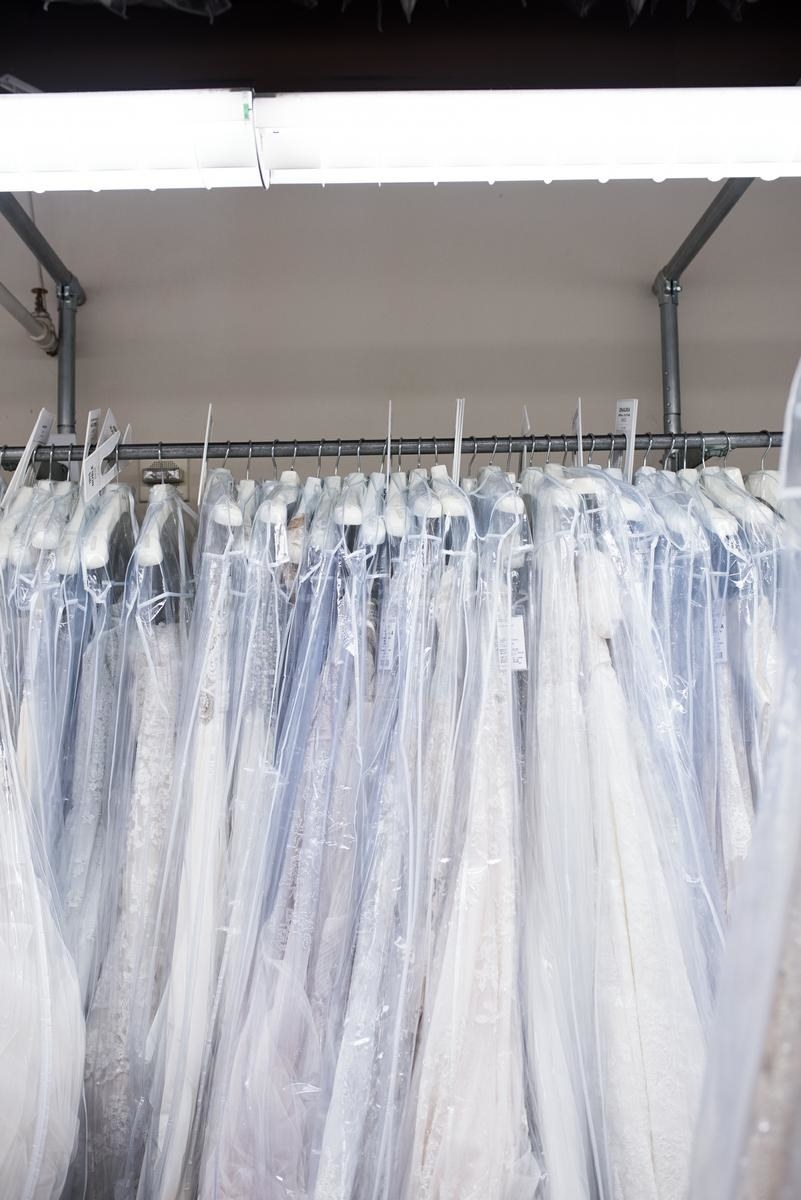 9.
There are also dresses on the ceiling (!) that move around with the help of a custom Raylex system.
10.
Brides have more than 1,000 dresses made by more than 60 designers to choose from.
11.
In a surprise to no one who watches the show, Pnina Tornai is the most popular designer out of all of them.
12.
And no, Tornai doesn't actually live inside Kleinfeld. She stops by the store monthly to host trunk shows and meet with brides-to-be, and those visits usually coincide with taping dates.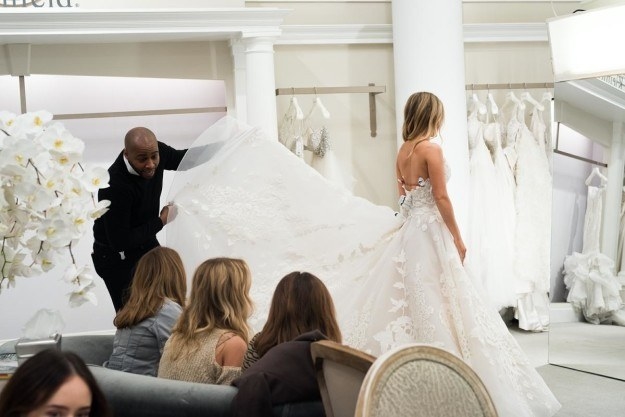 13.
The most expensive dress in stock right now is this $21,200 gown.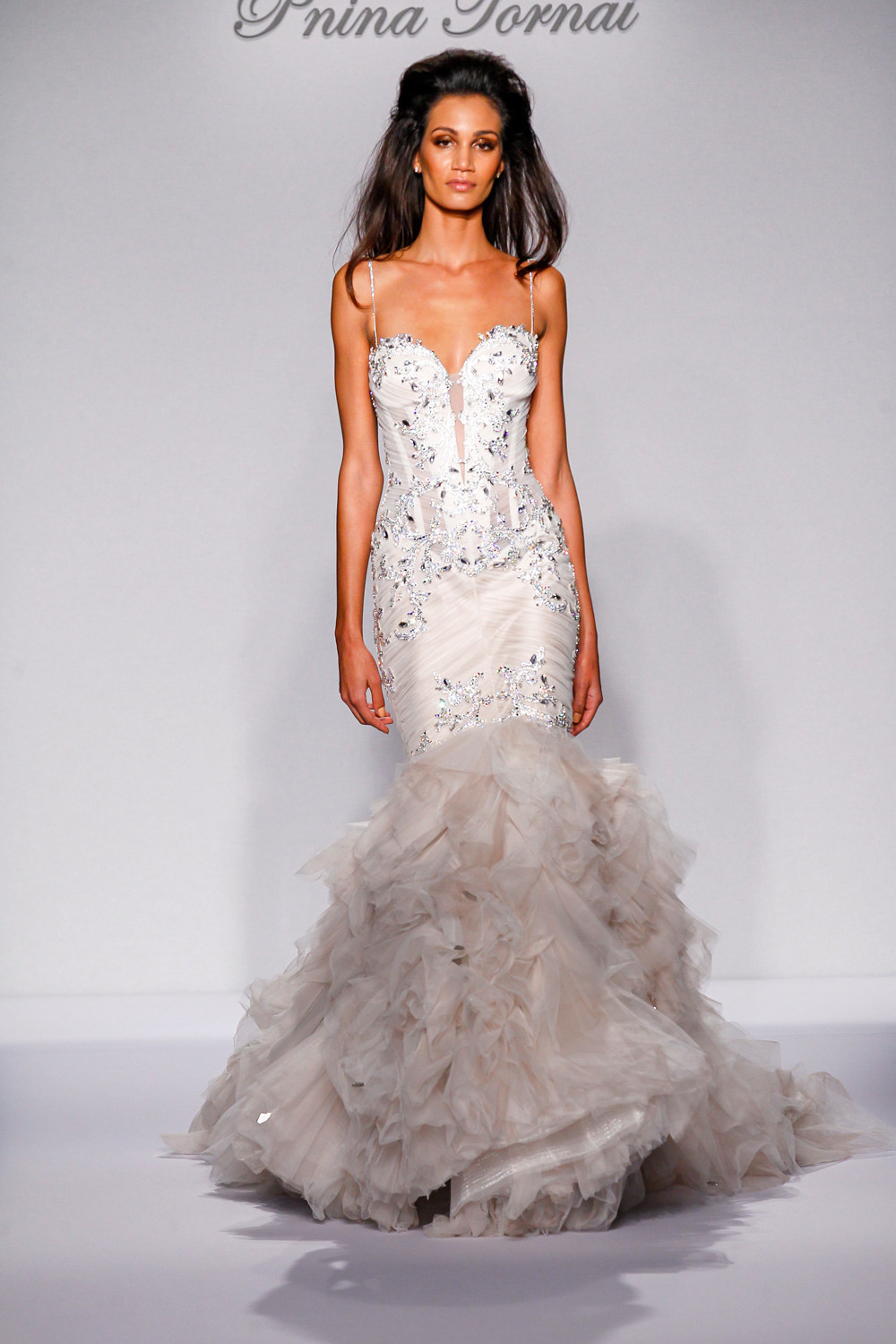 14.
And the most expensive ever sold at Kleinfeld cost $70,000. 👀
15.
But the average dress sale is a comparatively reasonable $4,500.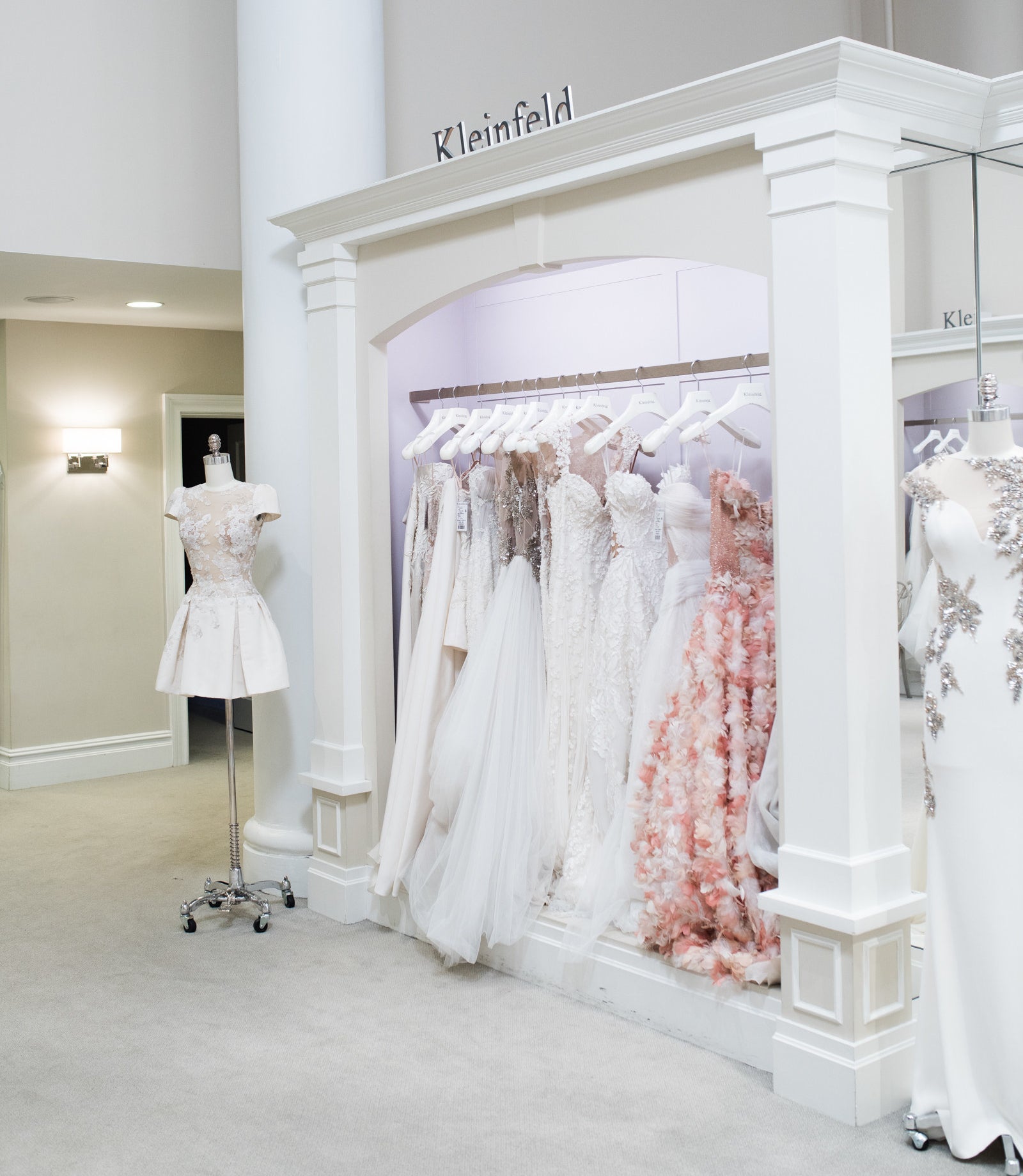 16.
Something you never see on the show? The alterations department, which is downstairs and where all the dresses get custom-fitted.
17.
There's also a room dedicated to just sewing beads onto dresses next to it.
18.
Producers will put pretty much every bride they tape on the show, even if their wedding gets canceled.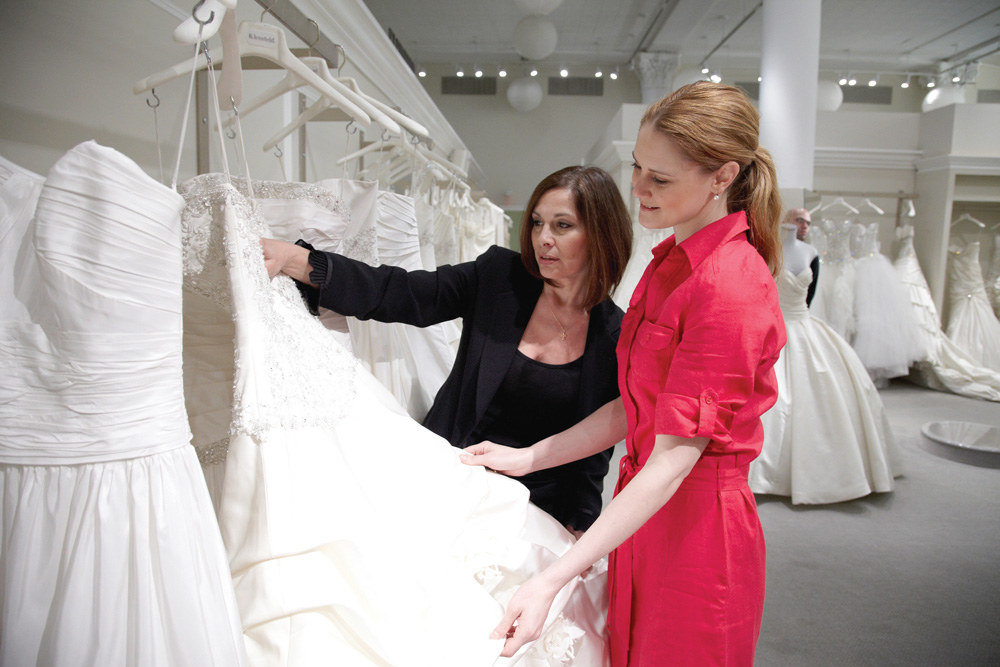 19.
Thanks to the show, people bring many more guests to appointments than they used to, and they travel from farther away — like New Zealand, Japan, Angola, Dubai, and more — to get their dream dress.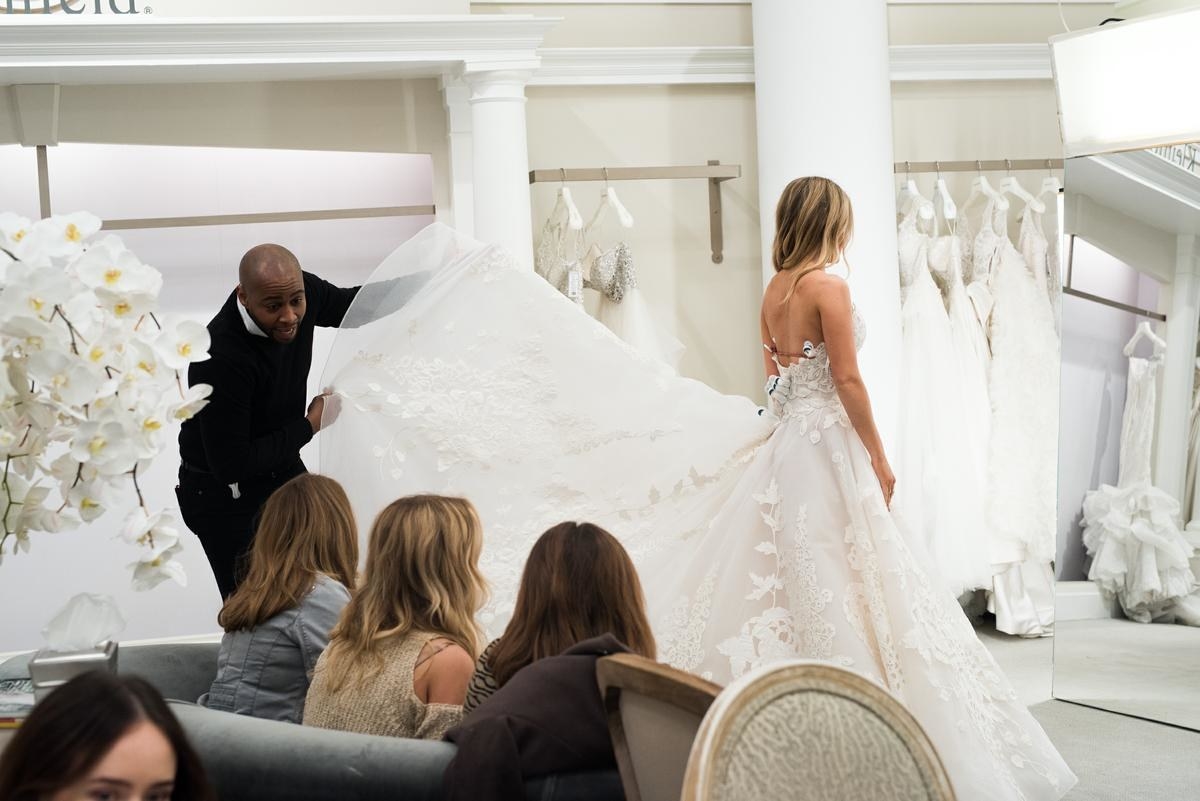 20.
All of Kleinfeld's 24 bridal consultants — and Randy, of course — have appeared on the show at some point.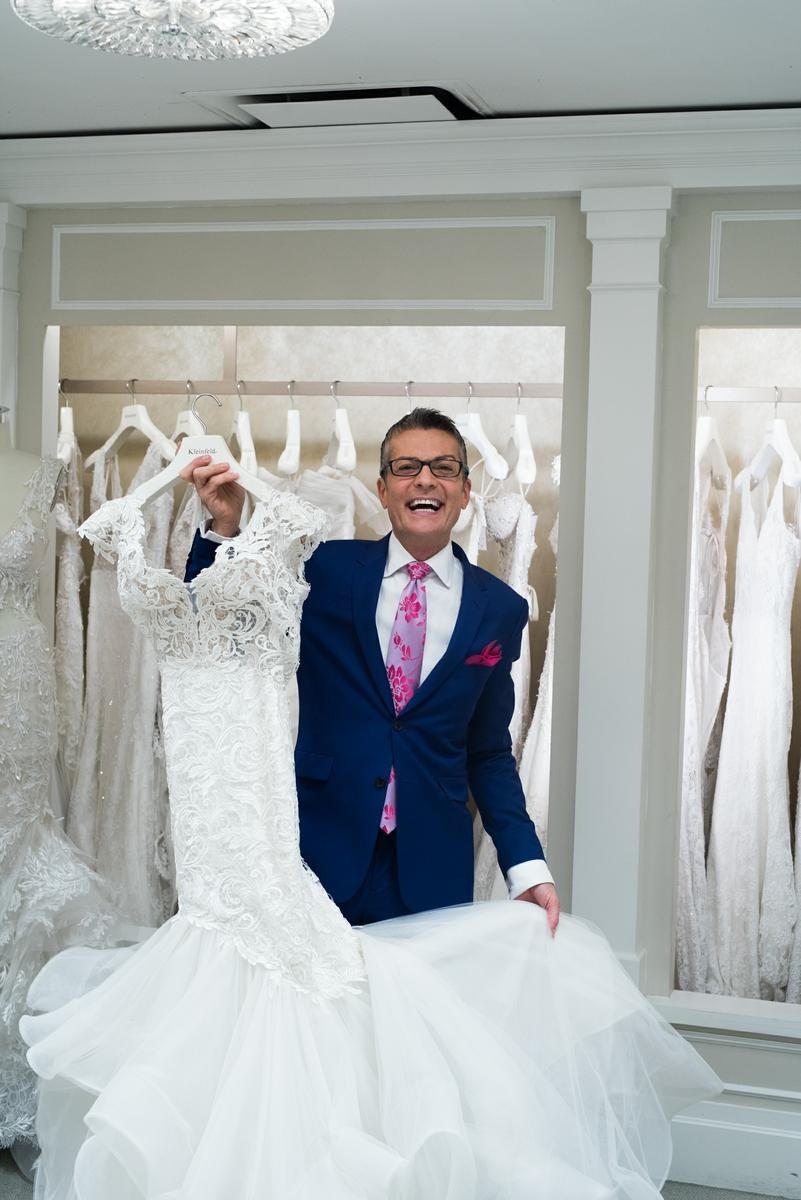 21.
And consultants were asking, "Are you saying yes to the dress?" long before the show ever started.