1.
Strap your 'lil skydiver to your chest and let them go on a wild ride.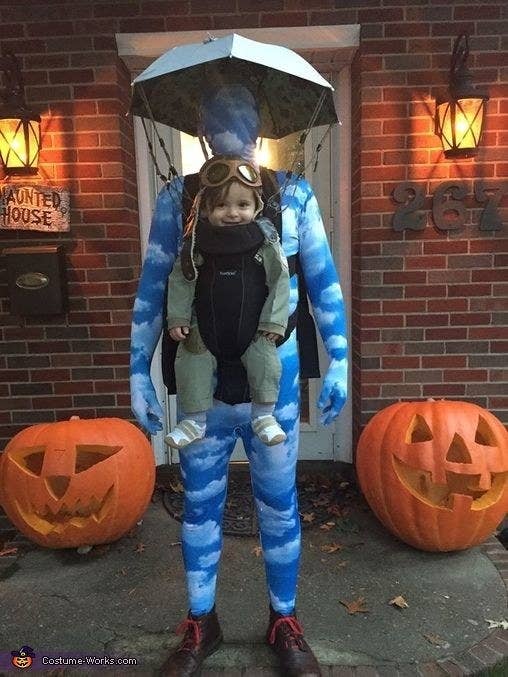 2.
Pop your precious tot into a cozy box of popcorn.
3.
Embrace your inner Walking Dead zombie...literally.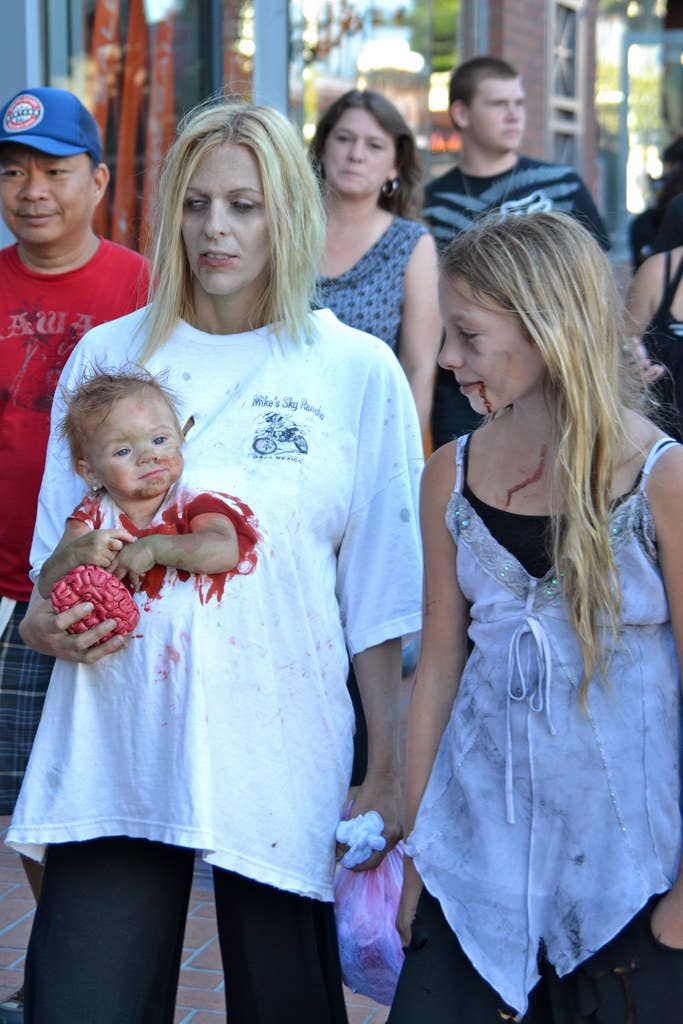 4.
Tote your favorite animal on your chest for a Halloween safari.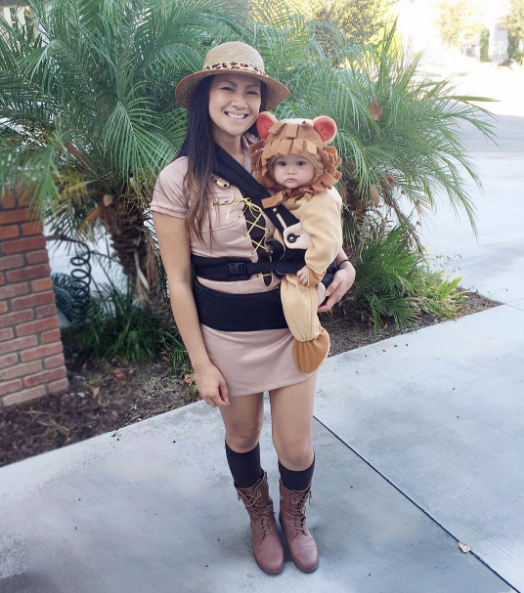 5.
Remind your bundle of joy that fish are friends, not food, with a Bruce from Finding Nemo-themed costume.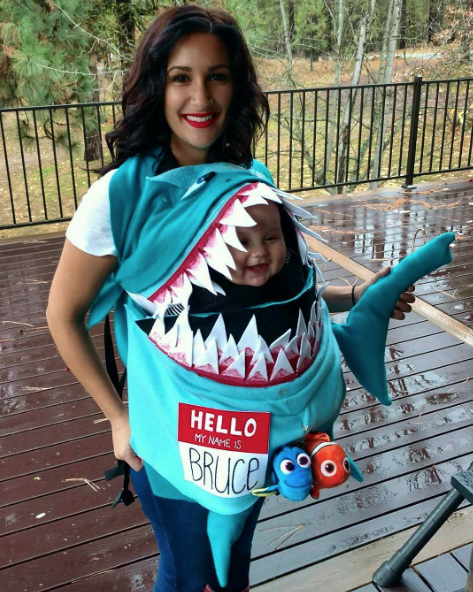 6.
Or go all in with the ocean theme by dressing your baby as a gorgeous octopus.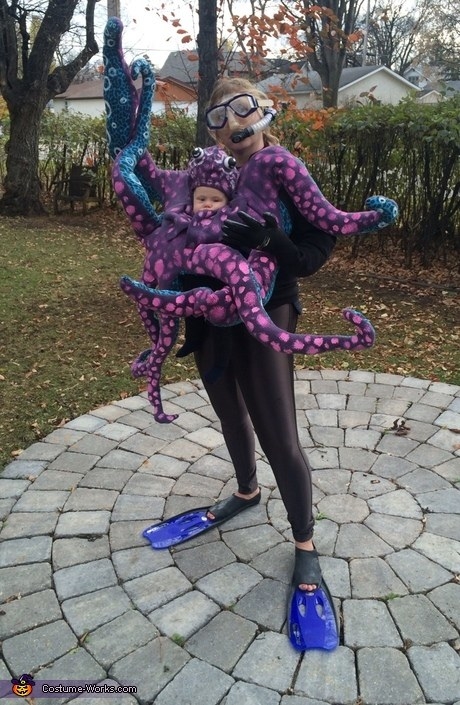 7.
Turn everyone's frowns upside-down with an Oscar the Grouch getup.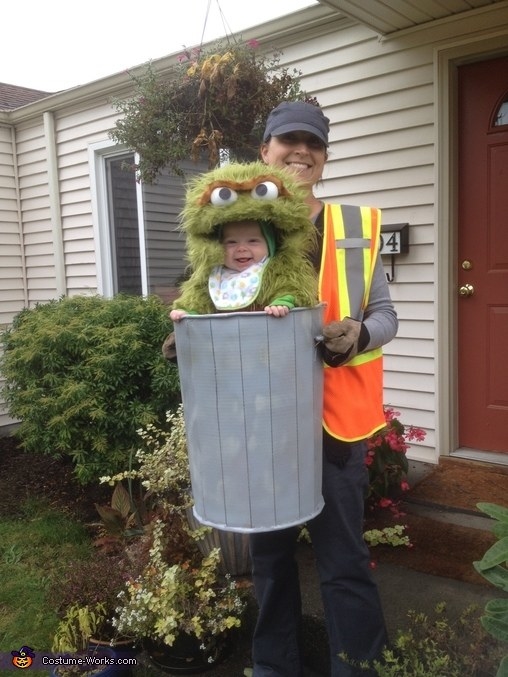 8.
Run away with the cash, the baby, and the cutest costume with this easy-to-make outfit.
9.
Show how your love for your child makes your chest burst with this Alien-inspired ensemble.
10.
Get geared up in a life-size MechWarrior costume built for two.
11.
Let your kiddo's hair down with an adorable Rapunzel costume.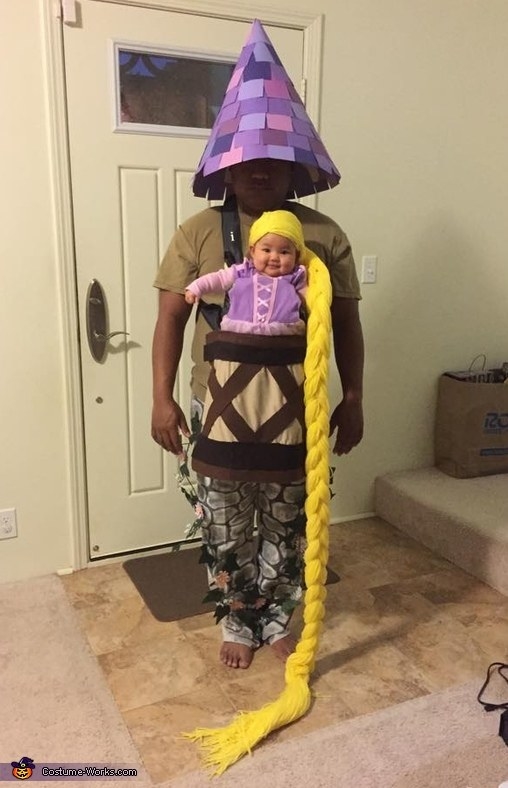 12.
Get caught in a literal spider's web of love for your little one.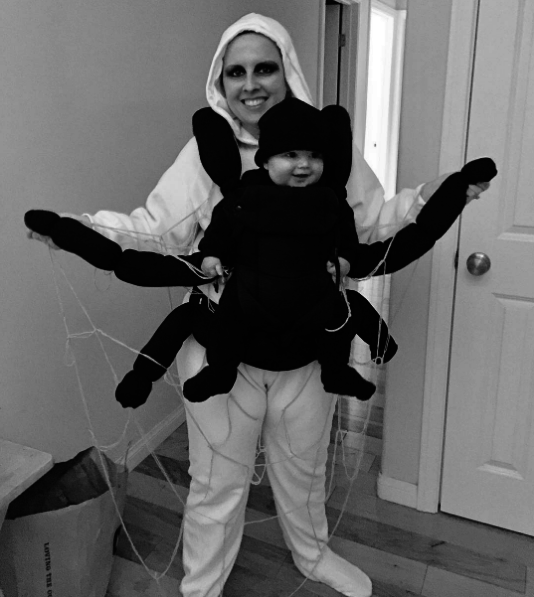 13.
Dress your baby up as the cutest, most portable Tardis in the world.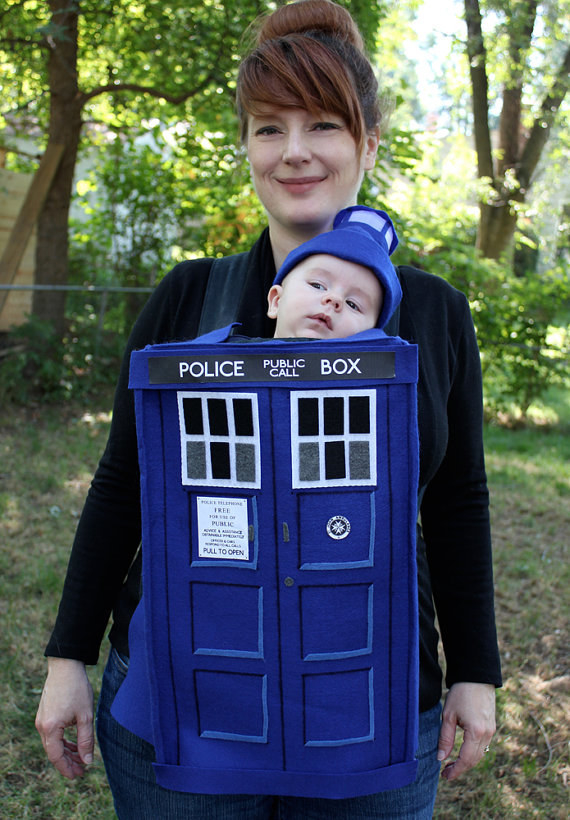 14.
And get all political with presidential podium costumes.