After Hyong Yi's wife Catherine Zanga died last year, his first reaction was to curl up in bed for as long as possible.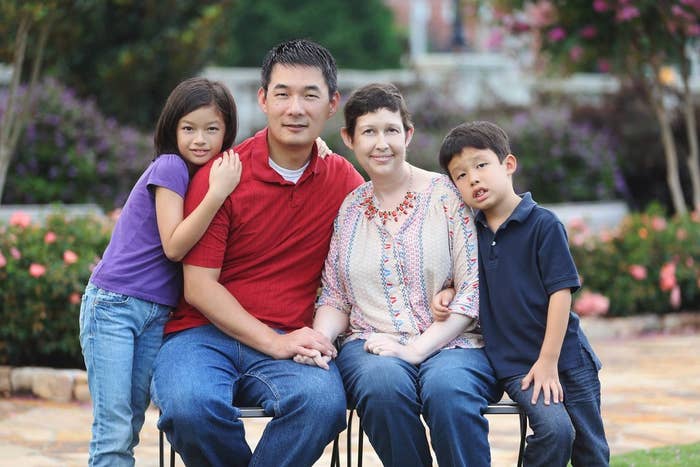 Zanga died from ovarian cancer on Nov. 20, 2014, leaving behind Yi, her husband of 11 years, and their two children.
But instead of collapsing into grief, he stayed strong for the sake of their children, and decided to commemorate the anniversary of Zanga's death by writing love letters to hand out to complete strangers.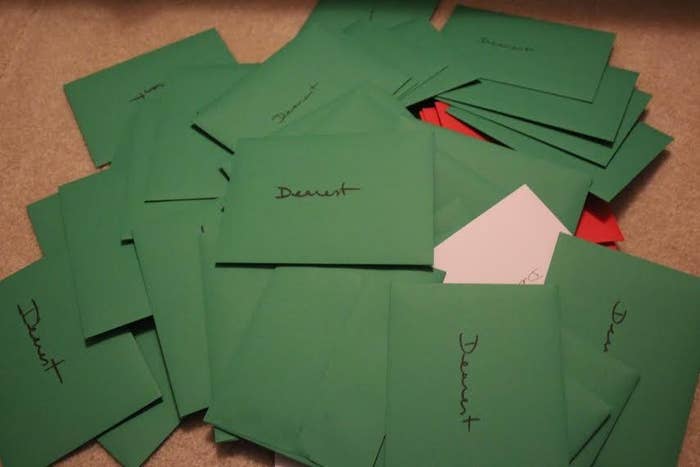 Yi told BuzzFeed Life that in September he "could count the number of days until the anniversary date. I didn't like that feeling. I dreaded every day that got closer to it."
Not wanting to dwell any longer, he changed his mindset and decided to turn Nov. 20 into a day of joy and anticipation by remembering the best moments he had with his wife.
It took him a month and a half to write 100 love letters based on conversations and memories he and Zanga shared during their 15 years together.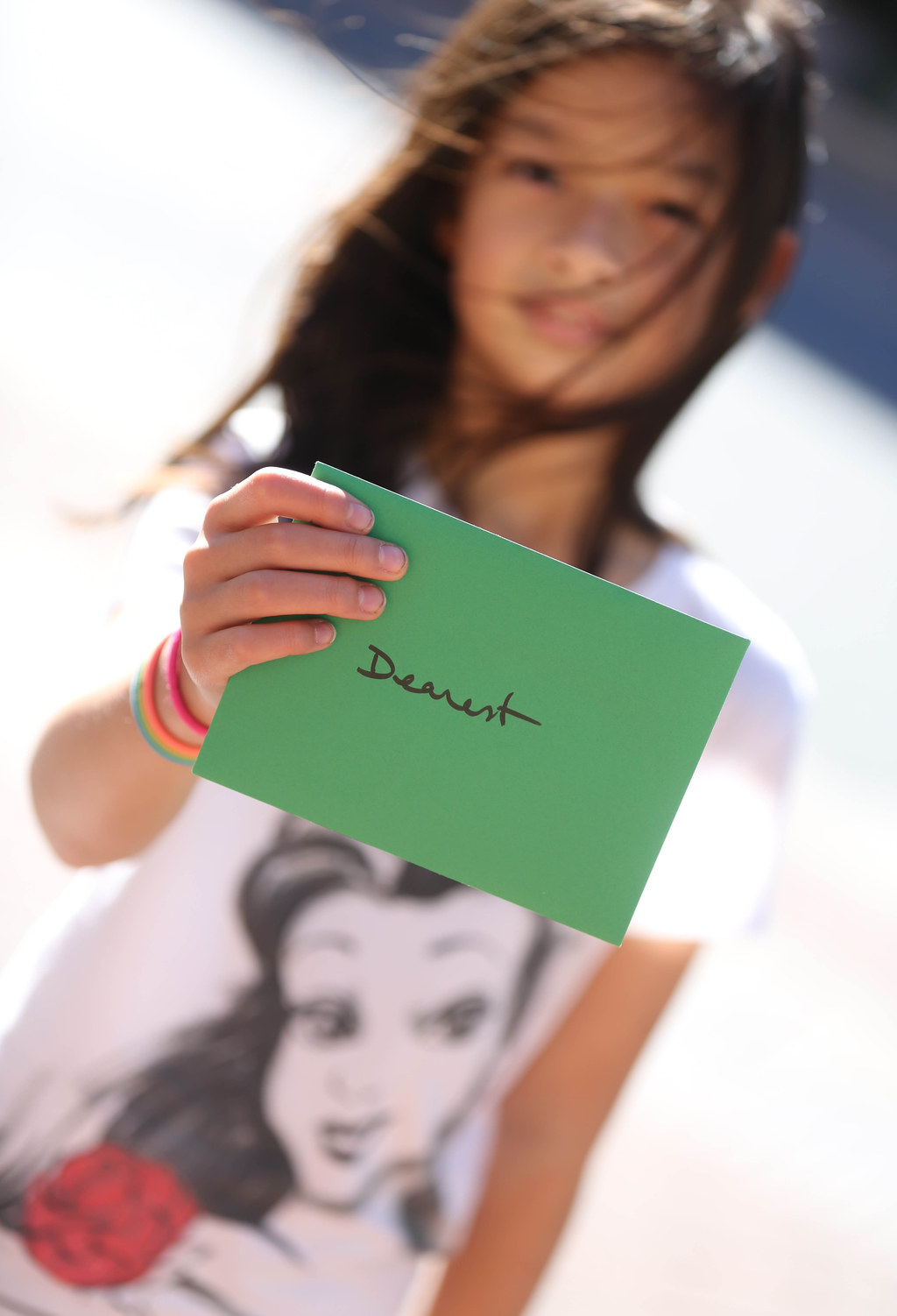 Friends encouraged him to publicize them, and under the name 100LoveNotes, they helped him launch earlier this month a website featuring all of the letters.
"The most difficult, but rewarding, part of the past year has been to try and define a life worthy of Catherine, but without Catherine. What is a life well lived? My conclusion: a life filled with love. This, Catherine taught me," Yi wrote in a Facebook post announcing his project.
On Friday, on the first anniversary of his wife's passing, Yi and his kids handed out the 100 notes to people walking the streets of his hometown of Charlotte, North Carolina.
Several friends and news outlets joined the family, helping to hand out the notes.
"I wanted them to experience how it felt to give this gift, rather than just be a spectator," he said.
Yi's daughter Anna handed out about 70 of the notes, while Yi, his son Alex, and the rest of the party handed out the remaining 30.
Some people accepted the notes and walked away, while others asked for the backstory.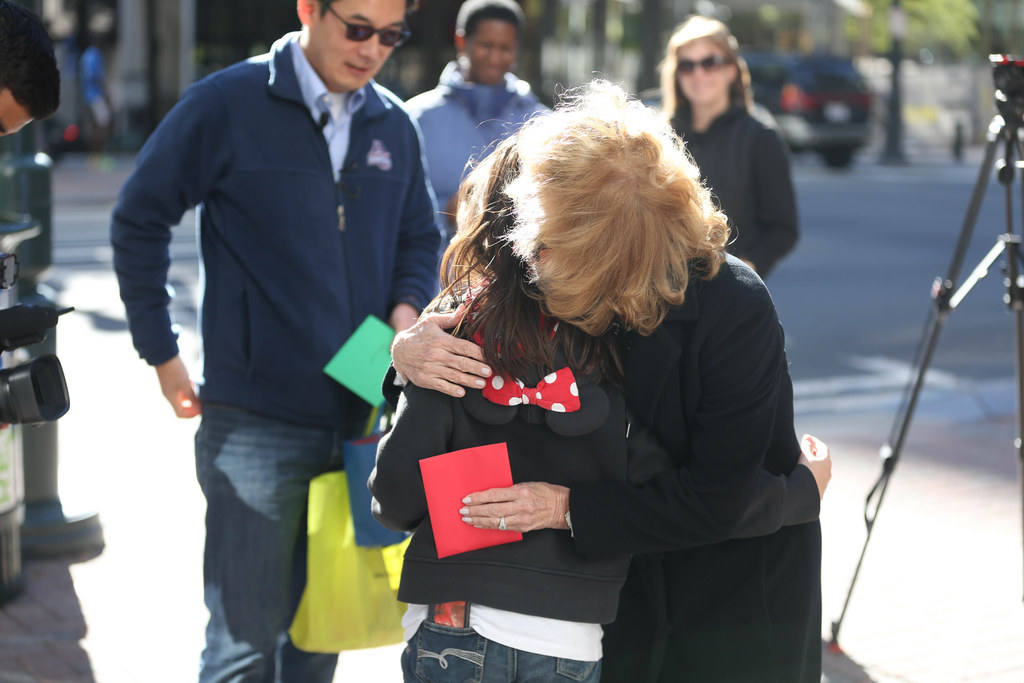 The entire process was incredibly healing for Yi. "For the last month, I was really looking forward to doing this with my children," he said.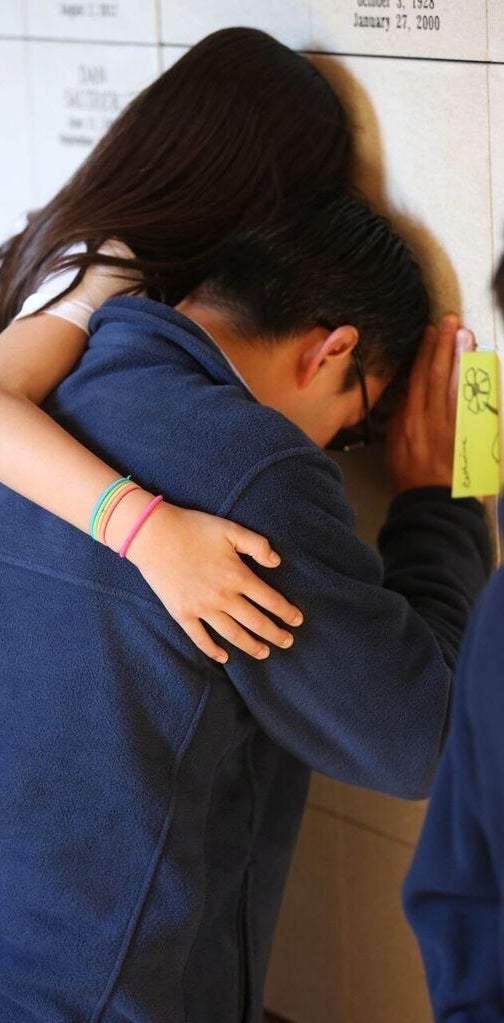 Ten-year-old Anna also got a lot out of the labor of love. "Sometimes people take loved ones for granted and sometimes people don't have their loved ones. Be thankful for everyone around you," she told People.
"One of the things my wife was most concerned about was being forgotten," Yi said. "I'm pretty sure that's not going to happen now."
He added that she would probably be "a little bit embarrassed" about all of the coverage the story has received, but that "she'd be incredibly pleased about how we are honoring her, and that as a result maybe people are taking time to reflect on the love in their life."
Yi also asked people in his Facebook post to honor their loved ones using the hashtag #100LoveNotes, which has sparked a love fest on Twitter and Instagram.
"In my life, I cannot tell my wife that I love her because she's not here to receive it," he said. "In retrospect, I wish I'd done more. And whatever more I'd done, I wish I'd done more on top of it. I look at people in my life that are married or in relationships, newlyweds, and I don't want them to go through the next 40–50 years of their lives assuming that the person will be there."
The hashtag, which was trending on Facebook last week, shows people spreading their love in creative ways, as Yi had asked them to.
"Writing the notes made me wish I'd done them while she was alive," Yi said. "But this will live forever."