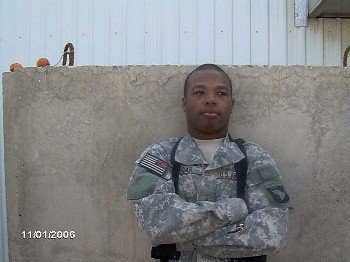 Today's world is filled with distractions. Media outlets, social networking sites, and workplace activities occupy our mind now more than ever. Although we live in a time that prefers to stay connected, when do we disconnect and take the time to find our inspiration? My inspiration is in watching technology rapidly change our society. I also find inspiration spending time with family and growing my business Tech From Vets and writing for the Huffington Post. There was a time when I served in the military that I found inspiration in knowing that I was a member of the greatest military fighting force of all time. Now that I am out of the military I always find myself innovating my inspirations.
While searching for inspiration to write this article I reached out to a great colleague of mine. He served in the military and he battles the same issues that I do with PTSD and transitioning into civilian life. The person I am referring to is a colleague by the name of Brandon Sugar co-founder of the influential group Inspirational Punch. I watched how Brandon utilized video to communicate with the members of his group and I became very intrigued. Every day, Brandon goes live on Facebook to tell the members of his group to stay positive and keep trying to reach their goals. I noticed that members in his group were not only commenting but also thanking Brandon and his group for posting positive messages every day. Brandon tells his members that he believes in them and loves them all, no matter their political affiliation, race, or gender.
Watching Brandon utilize video as boldly as he has inspired me to incorporate video into my marketing outreach strategies. Two weeks after watching Brandon's first video I started recording videos in my office and uploading them to social media. Within less than a month I received over two thousand post views simply by using video to extend my reach. I also realized that I was having a lot of fun recording, editing and sharing the content! My inspiration was in innovating my marketing strategy to reach more people. When I asked Brandon what inspired him to use video he stated: "We must always look for ways to make our world better, and innovation helps us to keep up with an ever-changing world."
I encourage everyone to find the inspiration that will drive their personal and professional innovation. We are taught to shy away from the spotlight, the problem is that no one can hear your message if you don't share it. I will continue to be inspired to use video to reach people, and anytime I feel like I need a little inspiration I am visiting the Inspirational Punch group or calling Brandon Sugar for inspirational guidance.