Your best friend Matt is a high-achieving high school student. He has plenty of friends and a stable family life but has recently withdrawn socially, started skipping football practice and seems to lack energy and motivation. What do you do?

A. Don't say anything. Matt might think you are being nosy and get angry if you point out the change in his behavior.

B. Tell Matt's parents or another trusted adult about his behavior and let them deal with it.

C. Gently point out the change in Matt's behavior and ask him how he's doing. Be positive and patient with him and offer to listen even if he insists that nothing is wrong.

You and Annie have been dating for two years, but over the past 6 months she has become extremely depressed. She is so reliant on you for emotional support that you are falling behind in school and isolating yourself from your friends. What do you do?

A. Don't break up with her. She's too fragile and her depression might worsen if you leave.

B. Break up with her and explain that her emotional distress was too overbearing for you to deal with.

C. Be empathetic and choose a time to break up with Annie in person, explaining your reasoning clearly and kindly. Encourage Annie to seek treatment for her depression. Offer to continue a supportive friendship after some time has passed.

Your sister has had depression since early adolescence. She has been prescribed Zoloft to treat her depression. She suddenly decided to stop taking her medication and has been particularly irritable lately. What do you do?

A. Nothing. She might get angry with you if you meddle and it's not worth the fight.

B. Encourage her to take her medicine, but if she doesn't listen accept that she'll just have to deal with the consequences.

C. Ask her why she has stopped taking her medication. Encourage her to keep her psychiatrist in the loop if she feels a need to change the dosage of her medicine or discontinue taking it. Remind her how much you love her and offer a listening ear.

An acquaintance of yours has recently confided in you about his depression. He tells you that sometimes he thinks of committing suicide but asks you not to tell anyone. What do you do?

A. Stay quiet and try to forget what he has told you. Out of sight, out of mind.

B. Offer him emotional support, but don't break his confidence. It's important that he knows he can trust you.

C. Offer to connect him with a medical professional who can help. Continue to be supportive and empathetic.

You notice your best friend has marks that look like cuts on her wrists. She has been really quiet and withdrawn lately, and now you're concerned for her physical health. What do you do?

A. Nothing. Invading her privacy could hurt your friendship.

B. Approach her with caution but if she doesn't want help, back off.

C. Tell her you noticed the marks on her wrist and ask her how she is feeling. Offer to connect her to medical professionals. Remind her how much her happiness means to you and continue to check in after the initial confrontation.
Do You Know How To Support A Loved One With Depression?
You got:

Mostly A's – You have some work to do.
While you may think staying quiet or ignoring your loved one's depression might be the best way to deal with the problem, silence is usually not the best way to deal with these types of issues. Be supportive, ask questions and connect your loved one with medical professionals when you feel it's necessary. Visit myteam.org to learn how to better address your love ones' depression.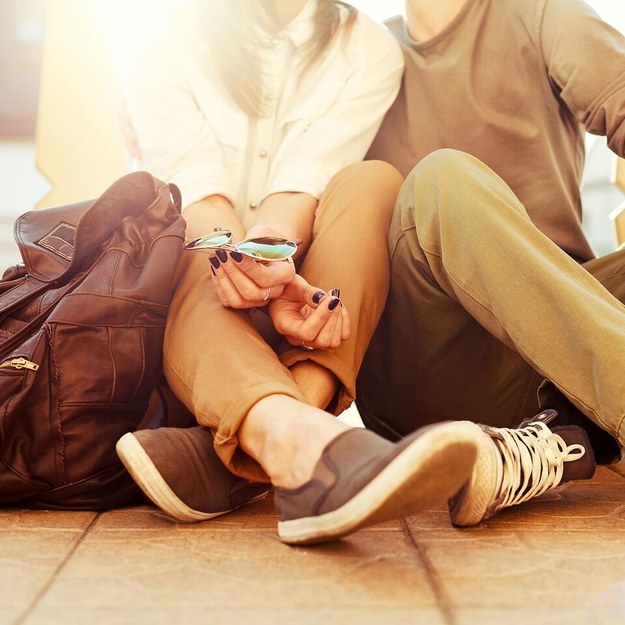 You got:

Mostly B's – You're almost there.
You know that staying silent or ignoring the problem is not the solution to dealing with a loved one's depression but you could help them even more by listening more actively, asking more questions and following up with your loved one even if they initially refuse help. Visit myteam.org to learn how you can be even more supportive in productive in reaching out to your loved one's with depression.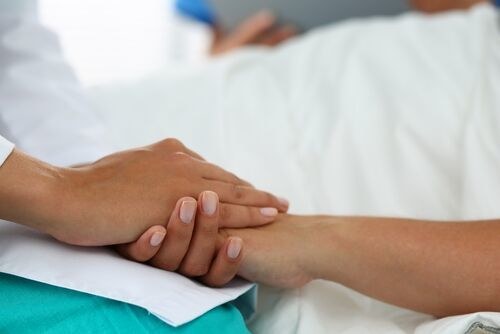 You got:

Mostly C's – You're an expert.
You are supportive and empathetic to your depressed loved ones. You understand when getting medical professionals or other adults involved is necessary and you express your concern in a way that is productive and effective. Visit myteam.org to refresh some of the skills you already practice in dealing with depressed loved ones.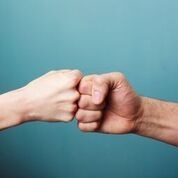 This post was created by a member of BuzzFeed Community, where anyone can post awesome lists and creations.
Learn more
or
post your buzz!