This Is How Tinder Guys Respond To Drake Lyrics
They're on their worst behavior.
One guy let me know about the spots he frequents to find love.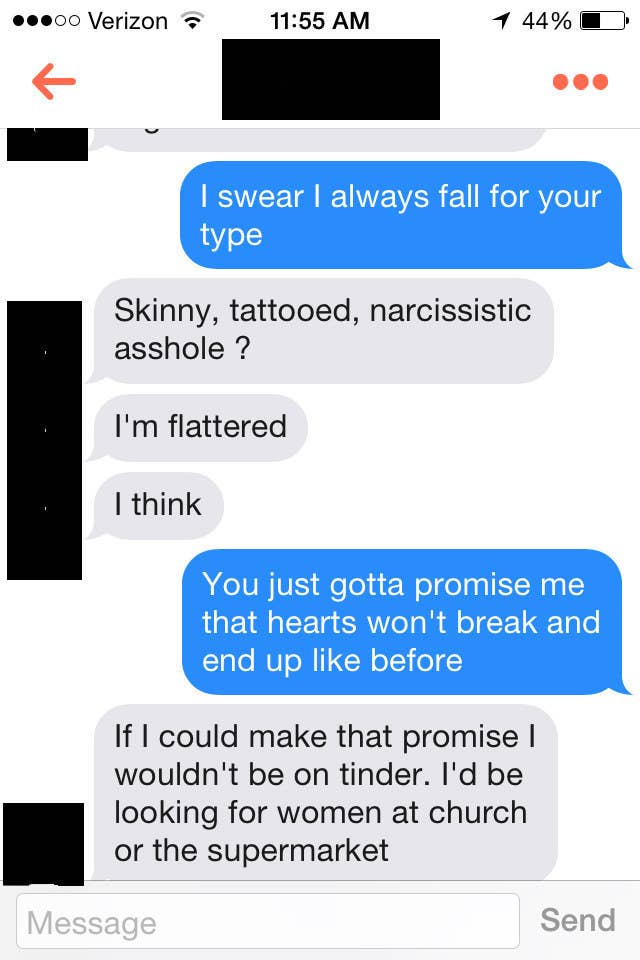 This guy obviously didn't believe in fate.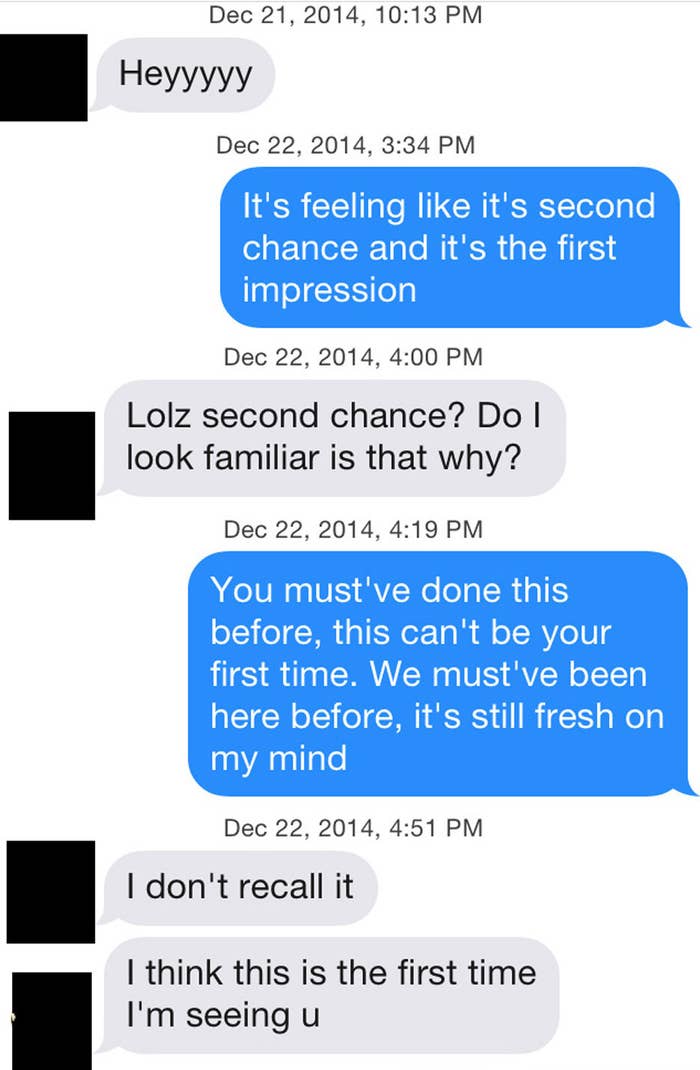 This guy actually got me all in my feelings.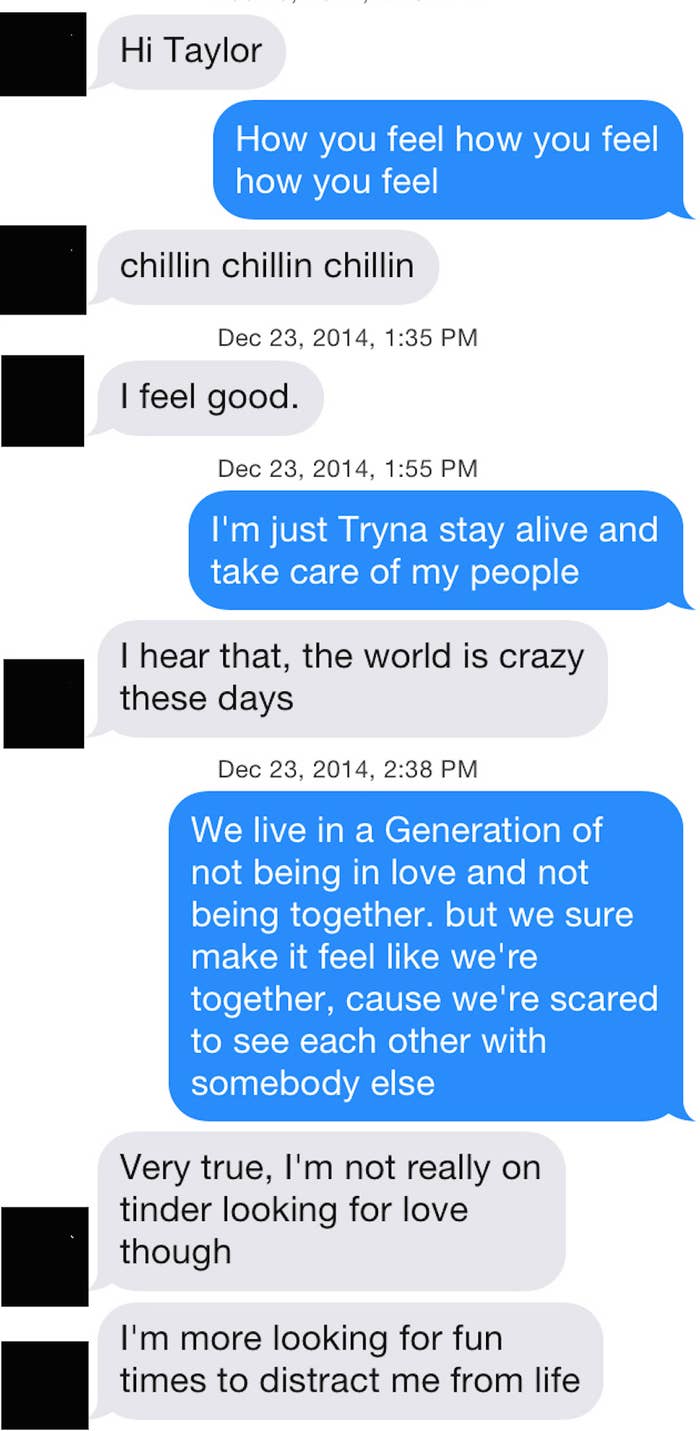 This guy ran the conversation more like a job interview.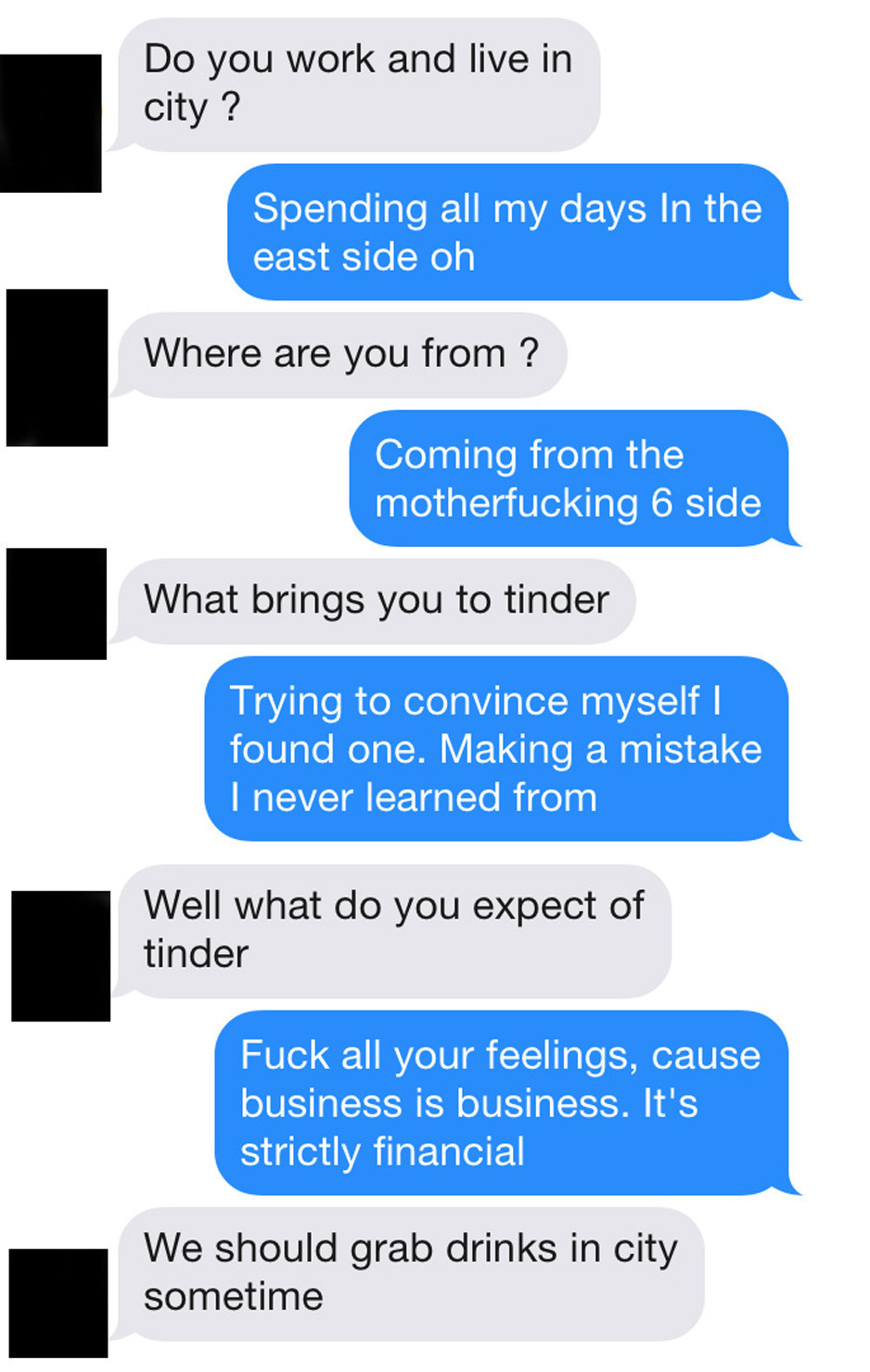 This dude got straight to the point in true Tinder fashion.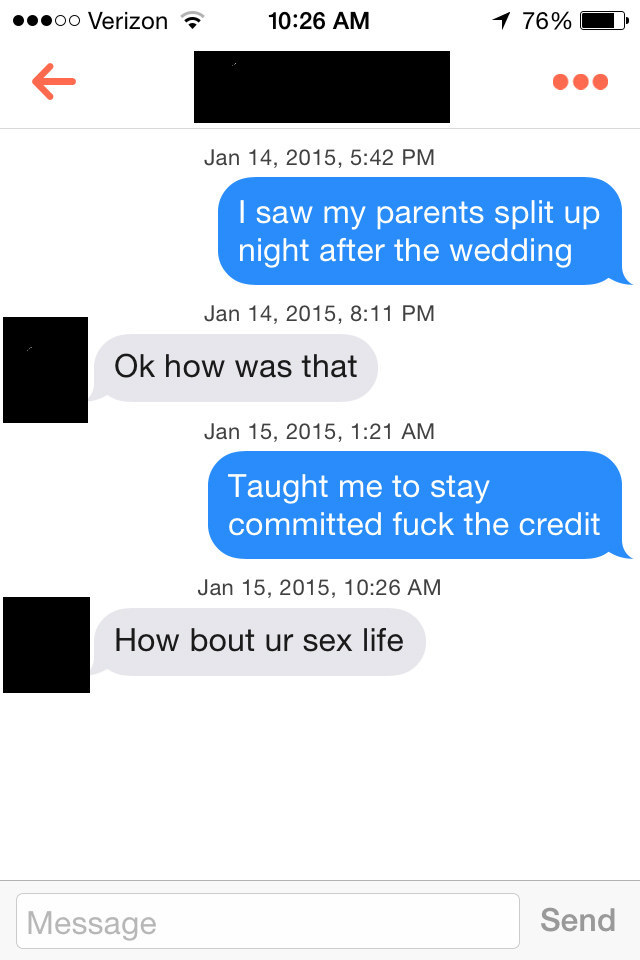 This guy too.
This guy who was really sympathetic to my relationship problems.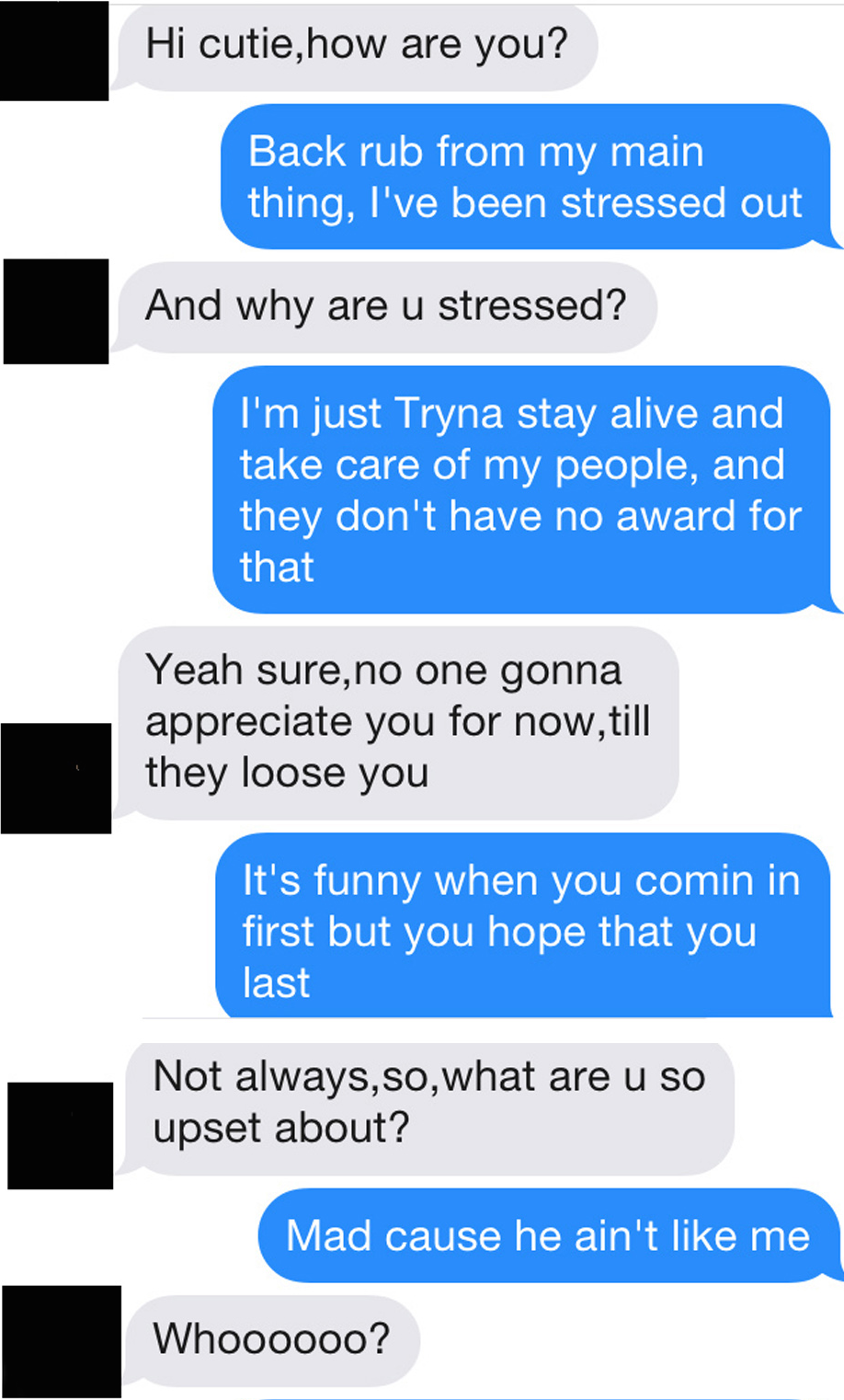 This guy said he would blow dry my hair so I know it's real.
After putting up a good fight, this guy gave up and cut the small talk.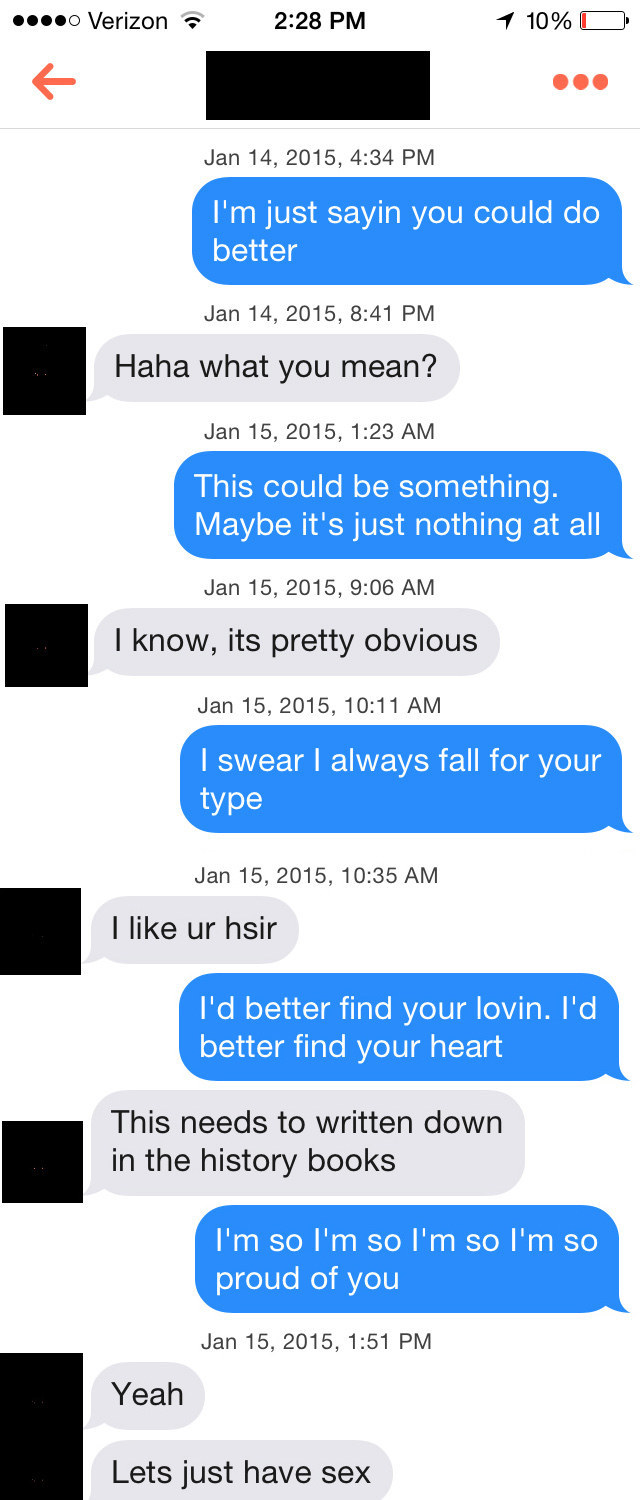 And this guy caught on immediately.