We've come to expect only the best when it comes to Kendrick Lamar, and the storyteller brought a dope visual to "i", a song about self-love. The video opens at a soulful 70s party. Kendrick pensively stares while getting his hair twisted up. He jumps up and down and pumps his arms like he's inflating a bicycle but also has to pee really bad.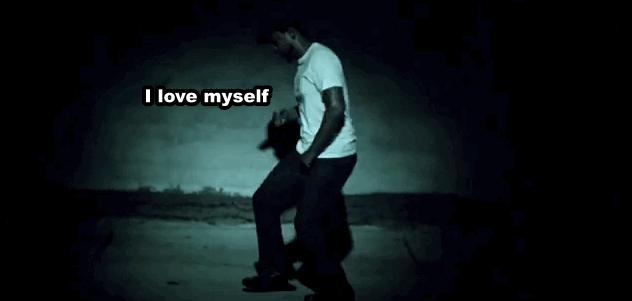 It's great for cutting through parties when things start to get turnt. While Kendrick's moves are definitely ~unique~, they reminded us of "jerking," a popular LA dance fad circa 2009. Clearly, this man is on one. Never change, Kendrick. Never change.