Remember that classic "hot flashes" scene from Mrs. Doubtfire?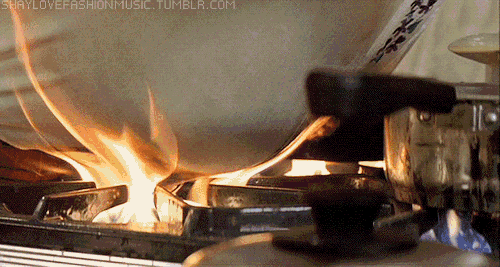 Yeah, this one.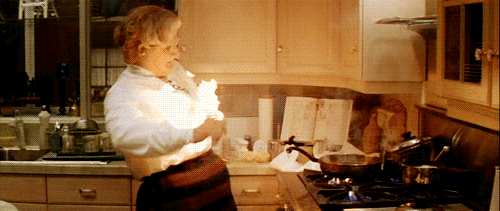 Well now you can dress like Mrs. Doubtfire, hot flashes not included.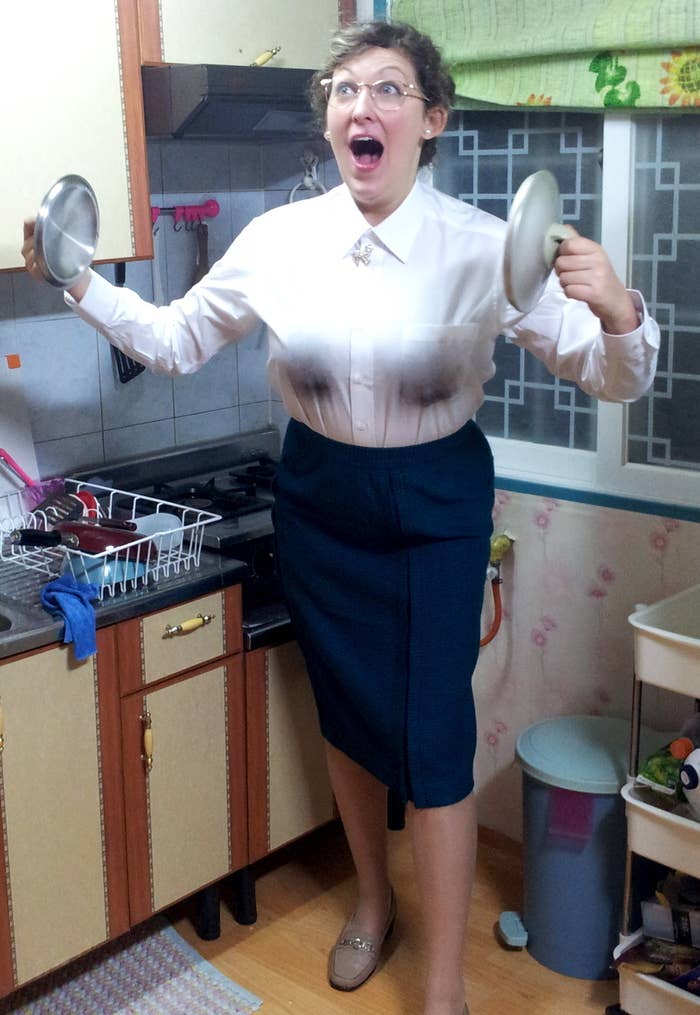 What You'll Need:
1. A practical updo that holds its shape while you sweep to Aerosmith.
2. Sturdy glasses that bring out your femininely-shaped face.
3. Pearl earrings: two, because that Girl with one doesn't outdo the Doubtfire.
4. A comfortable blouse in case a run-by fruiting should arise.
5. A lovely broach; you are a lady after all.
6. A thick, knee-length skirt to keep bus drivers from getting any ideas.
7. Skin-coloured stockings, so you don't have to shave.
8. Sensible shoes, preferably with therapeutic insoles; rushing to change outfits can be hard on the instep.

Good luck!