Here's When It Makes Sense To Use A Backpack Over A Suitcase (And Vice Versa)
Some sage advice.
We hope you love the products we recommend! Just so you know, BuzzFeed may collect a share of sales from the links on this page.
Ah, the ol' backpack vs. suitcase question! It's an age-old debate among travelers — and I, a very frequent traveler, am here to settle the score.
First off, let me start with my absolute top recommendation for a backpack: the Osprey Farpoint 55 Travel Pack, available in red, dark gray, and blue.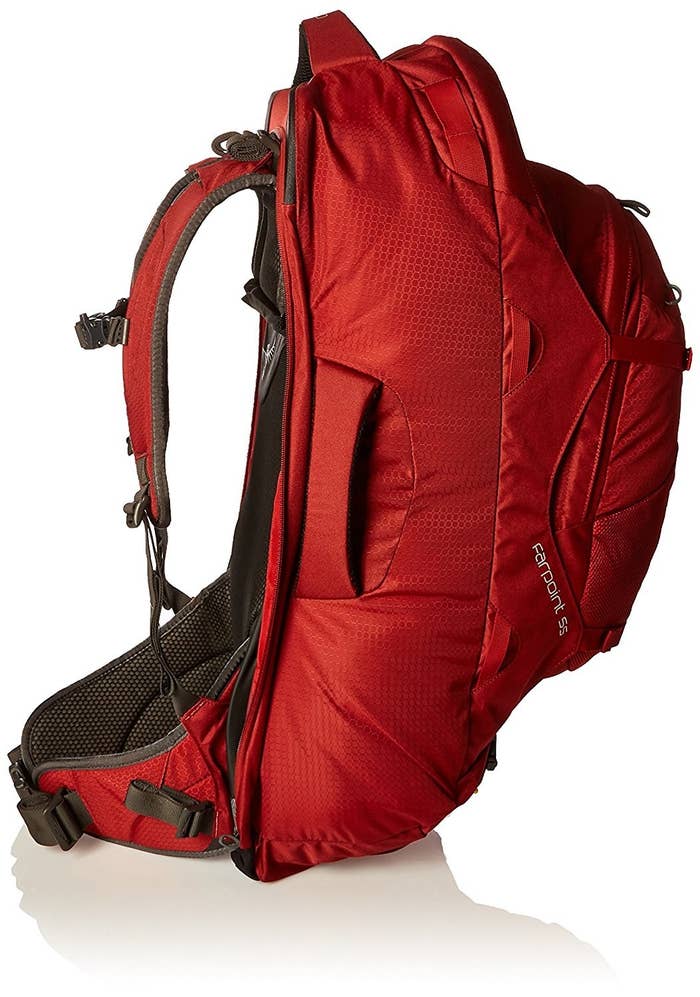 The truth is, there are just certain circumstances when a backpack makes more sense than a suitcase, and vice versa.
The list could go on and on. And while of course it's typically a matter of personal preference, there are a few rules of thumb that I find it wise to stick to.
If I still haven't convinced you to use a backpack for some of your trips, there are of course a ton of quality suitcases out there to choose from. I'm personally a huge fan of all luggage by American Tourister.
And I can literally fit inside of my American Tourister 29-inch iLite Max. It's so big that I almost always have room inside of it for extras.
I know this was a lot of information — but I hope it provides you with some guidance before your next big trip, when you're staring desperately at your belongings and thinking, How on *earth* am I going to carry all this crap?