You'll Want To Pack These Travel Journals On Every Single Trip You Take
These journals (by Axel and Ash) each ask for just a few minutes every day to record the travel memories that'll last you a lifetime. Don't worry, Instagram will still be there when you're done.
We hope you love the products we recommend! Just so you know, BuzzFeed may collect a share of sales or other compensation from the links on this page. Oh, and FYI — prices are accurate and items in stock as of time of publication.
When I was living in Thailand, I had a friend who taught English with me, and she would journal EVERYTHING. Even though I blogged about every trip we took, I loved the fact that she had so many detailed, handwritten memories. But I'd never really been into journaling. Until now, that is: thanks to a series of really inspiring travel journals I've recently discovered.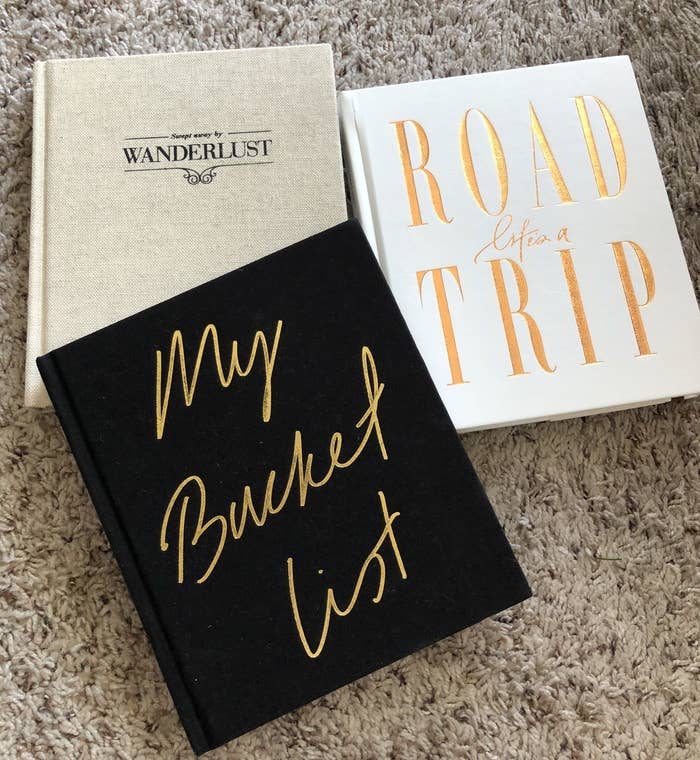 My Bucket List, a great choice for someone who has a laundry list of all the things they want to do in life.
Journaling your travel adventures will not only help you look back on cherished memories that were detailed as they happened, but it also may inspire others! And with these journals in hand, all you'll need is a few minutes a day — it'll be totally worth it.