This magical birth photo originally posted by proud mama and postpartum doula Lauren Archer, better known as @loveofalittleone on Instagram, has been removed by the photo-sharing app on numerous accounts based on their strict community guidelines.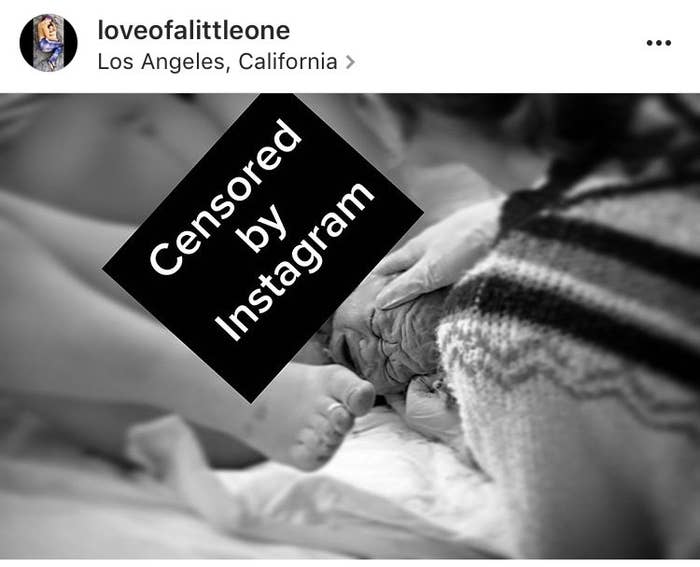 The birthing photo -- taken by the mother's father during her at-home birth -- quickly went viral once it was shared by RN and doula Katie Vigos on her @empoweredbirthproject account, amassing over 35,000 likes in less than 24 hours. However, it was once again taken down by Instagram who deemed it too sensitive for the platform.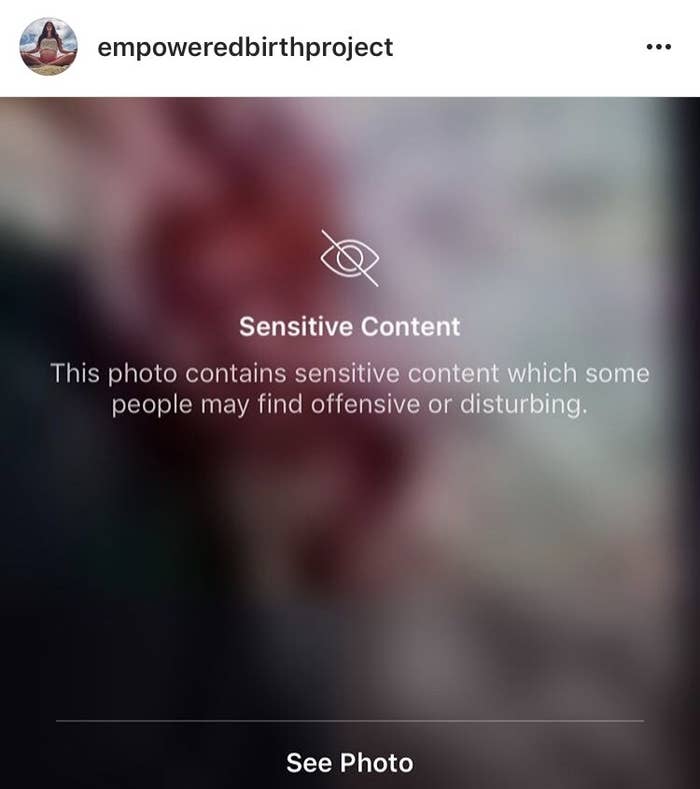 While dozens of women's censorship stories have been shared on BuzzFeed, including some on menstrual blood, nipples, and more, this one hit women and mothers in the birthing community a bit harder, causing quite the reaction (3,000 to be exact).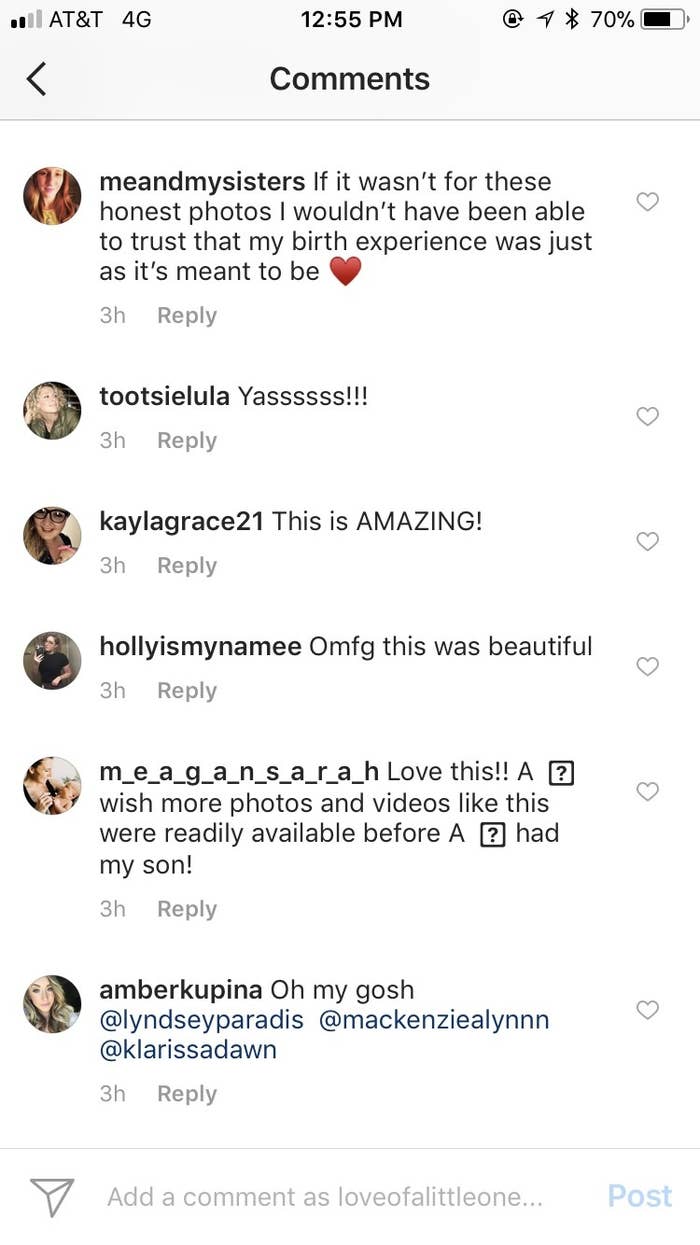 Lauren, who gave birth to her son Silas in April 2017, spoke on behalf of her photo's controversy and why she feels it's important to keep birth photos uncensored on Instagram. The warrior mama, explained: "This movement is about empowering women and educating people. It's about women taking back the power of their bodies."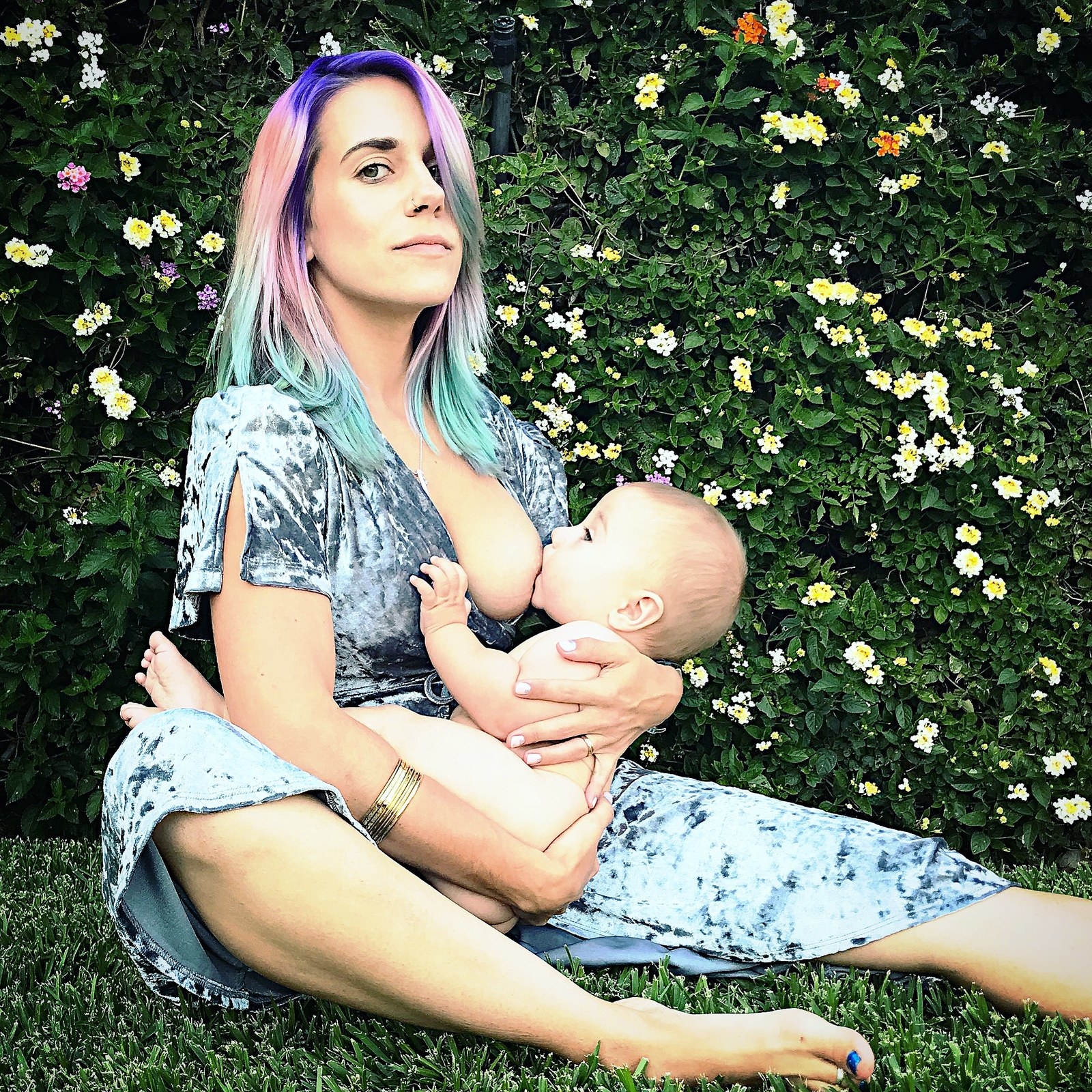 She continued: "The amount of women who commented on the original photo Katie posted that were saying, 'I've never seen what a vaginal birth looks like and I have children!,' and walking away feeling empowered and amazed at their own bodies is exactly why photos like this need to be allowed. Every single person has either given birth or knows someone that has given birth."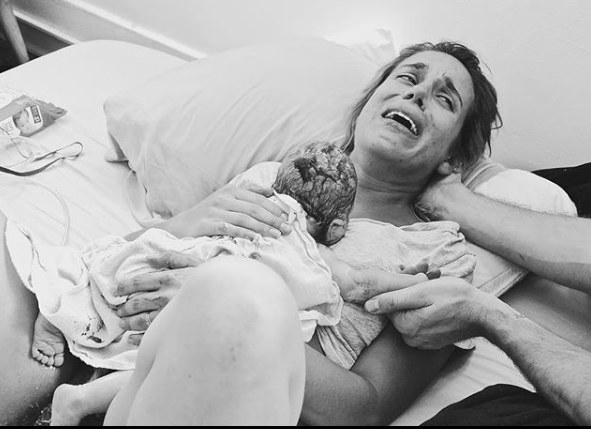 After watching dozens of birth accounts being taken down, Katie finally took a stand and launched a petition to request Instagram to rescind their policy on birth images.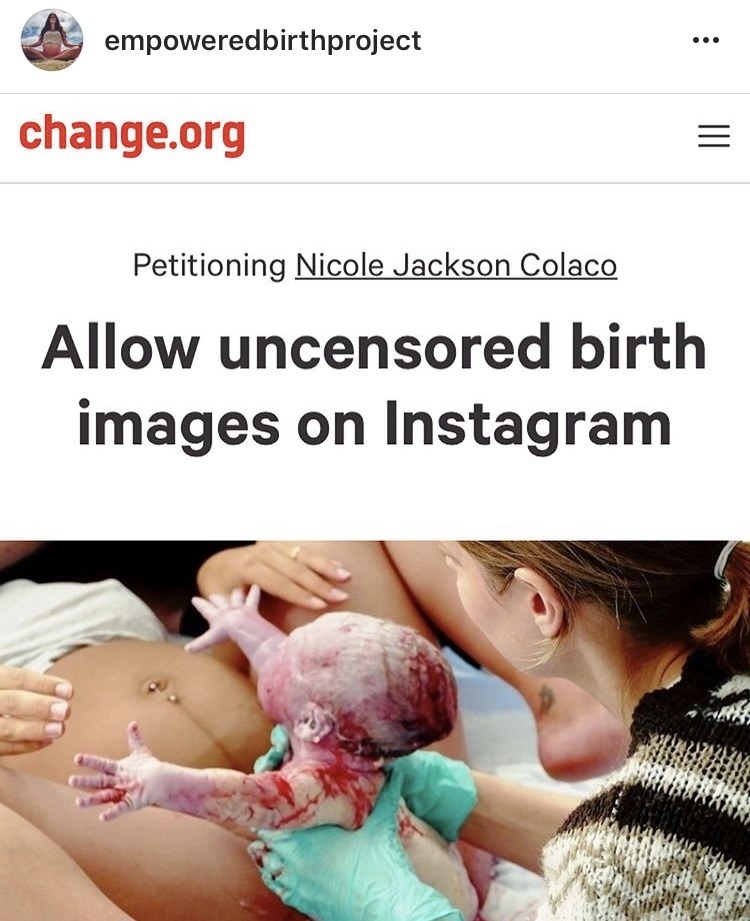 When asked about her campaign and why she feels birth photos should be displayed on social media she said: "Since starting my page @empoweredbirthproject in 2014, I've been posting birth related content while dancing around the fine print of Instagram's censorship policies. [...] Instagram continues to categorize physiological birth as offensive material alongside violence, pornography, profanity, and other subject matter it believes is inappropriate for the public eye."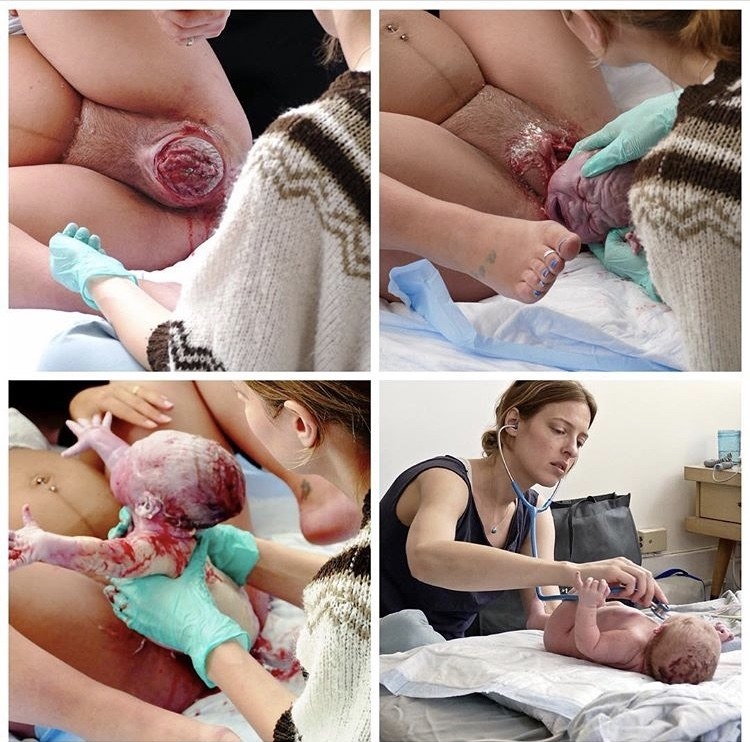 While the doula's account often features birthing photos, the above series from Lauren's birth became the most liked and engaged piece of media on the history of her account. Thus proving that there is an audience for this material. Katie added: "I believe this petition strikes a happy medium between those who want to see more graphic content, and those who may feel triggered by it or not want to see it at all. By having blurred photos appear on the feed, users would have to intentionally choose to see the images by tapping on them in order to reveal the content. The beauty of this proposition is that it gives the users of Instagram more freedom and control at the same time."
"All I am asking is for the same courtesy and privilege the medical community currently enjoys be extended to the birth community on Instagram. It is a glaring inconsistency that needs to change. And so far, a lot of people seem to agree. I'm thrilled that within a matter of days, over 13,000 people have added their signatures to the petition. I'm not sure how long it will take Instagram to respond, but I'm in this movement for the long haul and it's exciting to receive so much positive feedback and support," Katie concluded.
Lauren added: "I am beyond proud to be involved with such amazing women and that photos of a moment in my life that is so profound and magical has inspired this movement. That's what the birth community is about, women empowering women, reminding them of their strength, the amazement of their own bodies, and the power inside each and every one of them."
To help Lauren, Katie, and other like-minded women in the birthing community allow natural birth images on Instagram all you need to do is take two seconds of your time to click this link and sign the petition now.